What with Hotelpocalypse stirring most people from their SDCC planning hibernation and the fact that we're officially less than three months away from San Diego Comic-Con 2023, it sure feels like con season is officially upon us, huh?
Congratulations to those who know where you're sleeping, and best of luck to those still looking for a spot when sales open up again on April 25.
Here's a look at the news you may have missed this week while distracted by the Hotelpocalypse:
I made a purikura inspired Batfam sticker sheet. Very limited run to be sold at #SDCC2023 Stellar Eleventh CC-13 pic.twitter.com/UDJm9goBZY

— Kevin Gemser (@KevinGemser) April 15, 2023
Shows so far for 2023 #artiste #artist #art #conventions #heroescon #phillipsburgnjcomiccon #SDCC #fanexpodenver #gardenstatecomicfest #cincinnaticomicexpo #dragoncon pic.twitter.com/EWCzbcLScA

— Uko Smith @ MegaCon-Table P30 (@UkoSmith) April 16, 2023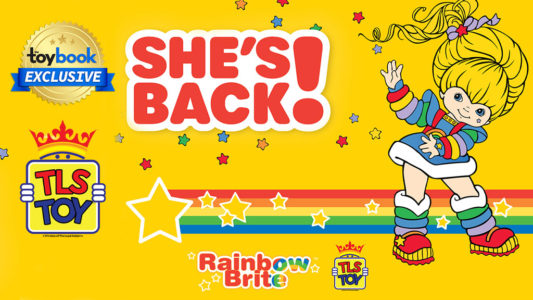 Less than 100 days until SDCC! Time to start pulling together a bin of con exclusives, sketchbooks, and blank sketch covers. What else would help you get ready for con season? pic.twitter.com/RoklshCATH

— NowOrNeverComics (@NowOrNeverComic) April 18, 2023
Who's going to #SDCC2023 ? Let me know what you have going on. Would love to see ya. Share if you can …. @voodooranger @Comic_Con @SD_Comic_Con pic.twitter.com/qlVH56afXA

— BeardedTortuga (@BeardedTortuga) April 17, 2023
We dont know the hours just yet as we have to have approvals from the city of San Diego cause of it being on the water but I'll update you asap!

— BeardedTortuga (@BeardedTortuga) April 18, 2023
Happy and excited to send this little goldfish lady to talented friends for a very special #SDCC Artist Series ✨ You'll find her at my booth 4530 🙋🏻‍♂️ pic.twitter.com/6VJQ4kJ9Gn

— Martin Hsu 徐 👨🏻‍🎨 (@MartinHsu) April 18, 2023
If you're going to be at SDCC 2023 and have experience with crowdfunding, let me know if you'd be interested in sharing your knowledge on a How To panel. I'd love to showcase as many different voices as I can. DM me if you're interested, and share with anyone else who might be.

— Rebecca Hicks – She/Her (@RHicks) April 18, 2023
It's time for #SUMMERCONVENTIONSEASON! You can find us at these upcoming shows:
*Texas Haunters Convention 7/16 & 7/17 in Mesquite, TX
* @Comic_Con 7/19-7/23 in San Diego, CA
* @MASKFEST1 8/19 & 8/20 in Indianapolis, IN
* @IAAPAHQ #IAAPAExpo 11/14-11/17 in Orlando, FL!#CFXMasks pic.twitter.com/PNk858Jf5Z

— Composite Effects (@CFXunmasked) April 18, 2023
Bringing exciting new things to SDCC this year ♥️

— Yesterdays (@yesterdaysco) April 19, 2023
Any SDCC Volunteers local to San Diego that are waiting to get a volunteer spot? Drop a comment!

— Yesterdays (@yesterdaysco) April 21, 2023
We've got some exciting news! TNT is thrilled to announce that not only will we have a booth at San Diego Comic Con this year, but… 🥁🥁🥁 we will also be hosting a Comic Con afterparty! 🎉 More details to come soon, so keep an eye out! Hope to see you July 19-23! 😍 pic.twitter.com/zFsCGgCkqi

— neopets (@Neopets) April 21, 2023
It's not looking like it. But if it hat changes, I'll let folks know. https://t.co/ZXA8OwzACp

— Greg Weisman (@Greg_Weisman) April 16, 2023
Take a look at my amazing comic #Antarctica – issue 1 (of 5) drops July 12th – and I'll be in #SDCC signing it! Yeah, it's pretty unbelievable! #comics art by the incredible @williroberts1 & letters by the amazing @lyndondraws – available to order from next week https://t.co/xRUIiDGlly

— Simon Birks (@SBirksWriter) April 19, 2023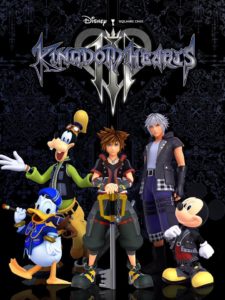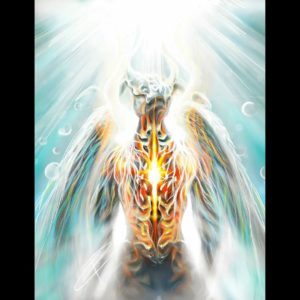 Looked up my SDCC table assignment on the floor map…(EE-24). First time I'm getting an end table in these artist alley rows.
Makes it so much easier to come and go and visit with friends/fans. 🙌 pic.twitter.com/OpSCDOO0OC

— Dan Veesenmeyer (@dveese) April 21, 2023
Getting ready for #SDCC with @thealexrossart #FridayFeeling #Batman #TGIF
pic.twitter.com/zB4edTCNpD

— Sal Abbinanti (@SalAbbinanti) April 21, 2023
Anything we missed? Let us know in the comments, drop us a line, or tweet us at @SD_Comic_Con.
Catch up on any of our previous Under the Tents posts here.