Every week from now until San Diego Comic-Con, we're celebrating you: our readers! So let's meet this week's Attendee of the Week: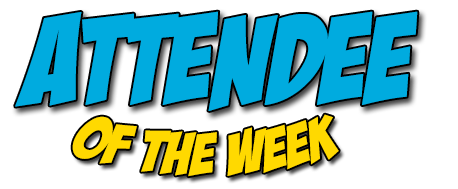 Chad Capone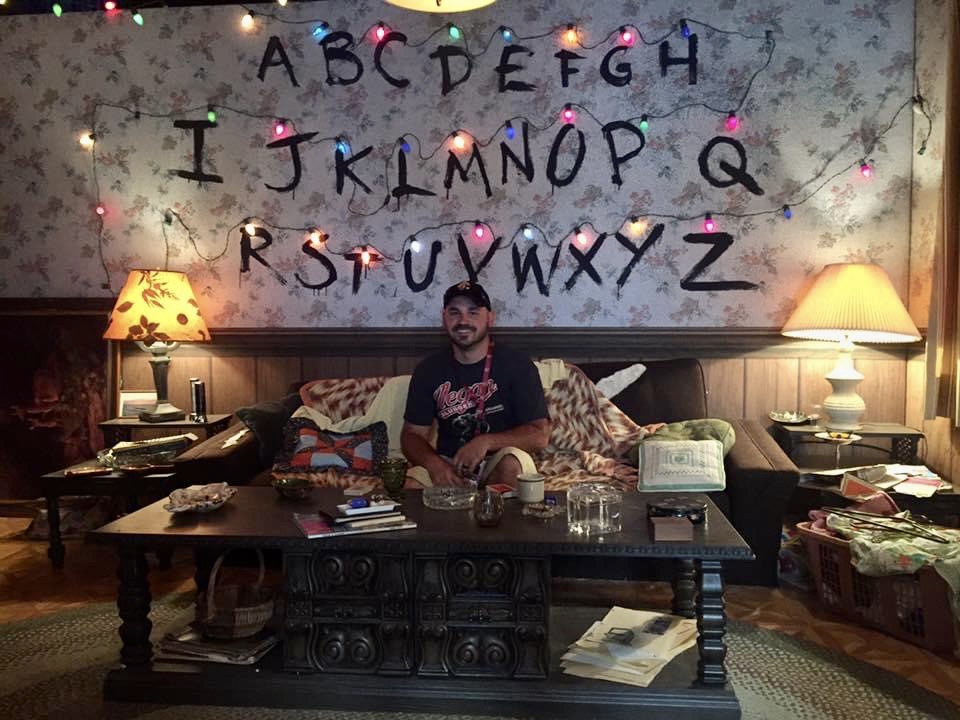 Where are you traveling from?
I live in southeast Missouri.
How many years have you been attending?
Our first year was 2014. So, 7 years.
What was your favorite panel and why?
I haven't gone to too many panels. I'm more of a floor/offsite guy. But, my favorite panel was Doctor Who in 2015. It was the first time that I had ever been inside Hall H and it was just walk in! It was also Peter Capaldi's first time at SDCC. I have no clue why this memory sticks with me but I remember there was someone that asked a question and they were wearing a Grinch costume.
What is your favorite exhibitor or artist booth and why?
This seems to change pretty frequently for me. Last year was definitely Penguin Random House because they had amazing carpet! The one I always seem to go back to was always WB. I loved seeing all the signings they did there and it was always my go to for morning run swag!
What's your favorite item you've ever taken home from the convention (swag, exclusive, merch, etc.)?
There's so much that I could list here. If I have to narrow it down to one thing, it would be a Viz Media print that I got in 2018. It's Deku from My Hero Academia that was limited to 400. It is such a great print and I have it right in front of my desk.
What was your favorite autograph session and why?
I have never gotten into an autograph session. I have tried many times but have never been successful.
Tell us about your most memorable celebrity encounter at the convention.
I was just browsing through some of the floor aisles and security came through to get everyone out of the way. Then I saw they were moving us so that Stan Lee could come through. He walked right next to me and said hello back to me. It was one of those moments that didn't seem like it should be happening.
What is (or was) your favorite offsite and why?
Is Fundays an offsite? If so, I got lucky and got to go for the first time last year. It is everything they make it out to be and so much more. I got to crash the table with James Riley and Shawn Marshall which was a lot of fun! If it doesn't count, Blade Runner. I was part of the first public group that got to go through the experience. I did not expect it to be that elaborate. It actually made you feel like you left San Diego and put you in the movie. 
Where is your favorite place to eat during the con?
I'm from the Midwest. So, we always make it a point to go to In-N-Out when we get there.
What is your favorite thing about San Diego Comic-Con?
There is something there for everyone. It doesn't matter what all you are into, you'll find something there that you like. Also, I love that everyone can have their own SDCC. What I like and do while there is completely different than what others do/enjoy. I don't know of too many places that it is like that.
What is your tip to a good con?
Be prepared. Prepared for what you want to do. Also be prepared to not get to do half of those things. I always hope for the best but am more than happy if I get "stuck" with 2nd or 3rd options. And bring a chair. Old knees appreciate that.
What made you interested in attending SDCC the first time?
At first, I just thought it looked like a really cool place to go. Back when I used to watch G3, they had coverage of it and I always watched. It seemed like a bucket list sort of trip. 
How would you describe SDCC to someone who has never been before?
It can be 100% overwhelming if your aren't prepared for it. There is so much to see/do and you will feel like you accomplished half of what you wanted. 
Want to be featured as our Attendee of the Week? Find out how!