Every week from now until San Diego Comic-Con, we're celebrating you: our readers! So let's meet this week's Attendee of the Week: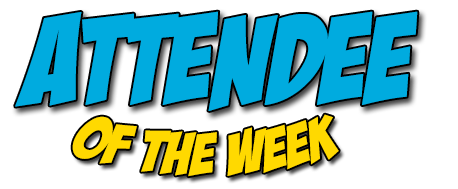 Grace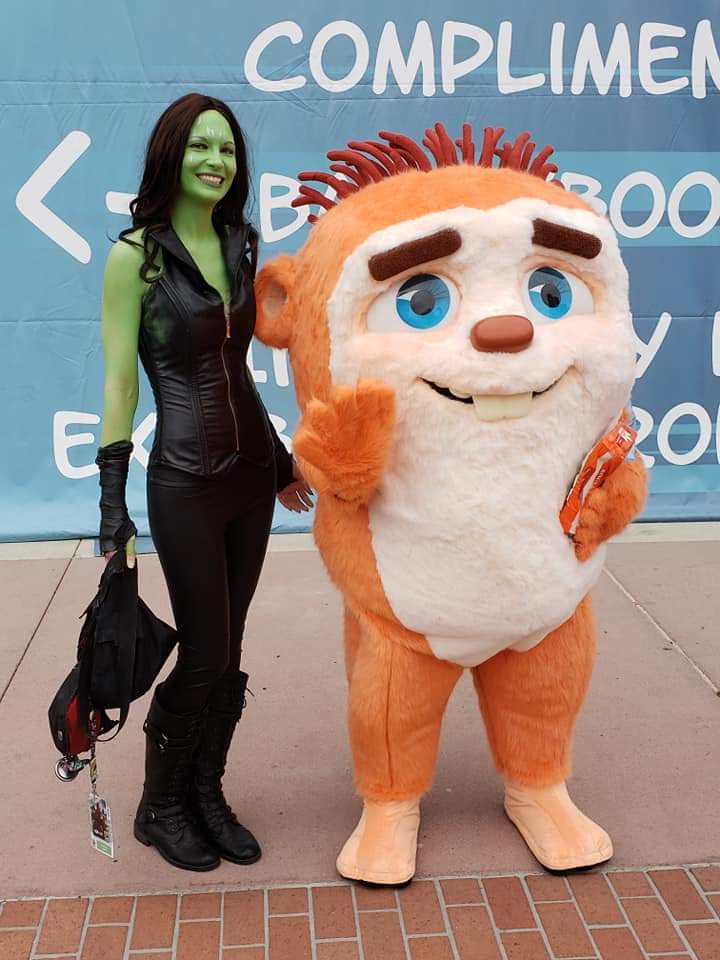 Where are you traveling from?
Mesa, AZ
How many years have you been attending?
Since 2008!
What was your favorite panel and why?
Too many to name over the years, but here are a few: Sherlock Holmes with Robert Downey Jr, the WB panel for Fantastic Beasts, Aquaman and Wonder Woman, and then Dungeons & Dragons last year.
What is your favorite exhibitor or artist booth and why?
 I loved MimoCo, but didn't see them last year. They just always had interesting stuff for sale. I also love Weta and Sideshow. I'm proud to say I finally bought my first Sideshow piece a few years ago!
What's your favorite item you've ever taken home from the convention (swag, exclusive, merch, etc.)?
HBO always gave out great swag for True Blood and Game of Thrones. My favorite would have to be a shirt that I got at the Psych panel probably a decade ago. A shirtless James Rodriguez? Yes please 🙂
What was your favorite autograph session and why?
Oh my goodness I've never done an autograph session.
Tell us about your most memorable celebrity encounter at the convention.
Kevin Smith. An assistant of his was wandering around looking for people in cosplay, and he saw me and a friend. We ended up doing a bit of acting in a short film, then Kevin spent the time to take pics with everyone who had helped. He was so nice!
What is (or was) your favorite offsite and why?
The Dungeons & Dragons Tavern Experience was SO cool last year! Movie props, picture opportunities, a huge screen that played a short 4D movie, and free beer!
Where is your favorite place to eat during the con?
The SyFy Cafe that was in the Gaslamp! It's still there, just not as nerdy anymore. The Tipsy Crow in the Gaslamp is another favorite. Get the Mac n Cheese breadbowl!
What is your favorite thing about San Diego Comic-Con?
I'm normally a very shy person, but you put me in some cosplay with other like minded people, and I become fearless! I talk to strangers (who have become friends), pose for pictures, do interviews, and I don't get nervous at all! I can be free.
What is your tip to a good con?
You can bring in your own food and water, so make sure you have snacks and water to keep you going, they can be long days! Don't be afraid to talk to your neighbors in line. Inviting other groups for a game of Uno is a great way to make lifelong friends!
What made you interested in attending SDCC the first time?
My friends and I have always been on the nerdy side, and we enjoy cosplay. We knew this would introduce us to whole new worlds, whether it was new comics, movies, cosplay, etc, and we were right!
How would you describe SDCC to someone who has never been before?
This is a place that truly has something for everyone! Movies, card games, video games, books, cosplay, art, of course COMICS, and so much more! You are free to express yourself, and you will meet the FRIENDLESS and fun bunch of people!
Want to be featured as our Attendee of the Week? Find out how!