Every week from now until San Diego Comic-Con, we're celebrating you: our readers! So let's meet this week's Attendee of the Week: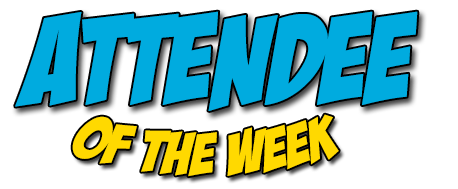 Rebecca Hudson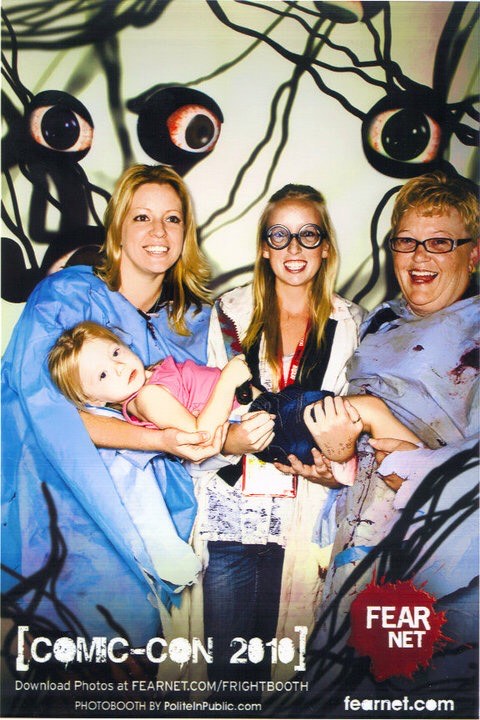 Where are you traveling from?
Boston, MA (originally from San Diego though)
How many years have you been attending?
20 years!
What was your favorite panel and why?
Marvel Studios' Avengers panel when Tom Hiddleston came out in full Loki garb and told Hall H to bow before him.
What is your favorite exhibitor or artist booth and why?
Bob! Draws Stuff in Artist Alley. Amazing artwork every year and he even takes commissions of what you want him to draw for you.
What's your favorite item you've ever taken home from the convention (swag, exclusive, merch, etc.)?
A signed Emily the Strange laptop bag
What was your favorite autograph session and why?
Brendan Fraser and the cast of The Mummy. I remember the whole cast being so nice. I was about 15 at the time and Brendan Fraser was the sweetest man. My mom didn't get in so I had to go by myself and was extremely nervous and he was so sweet and sat and talked with everyone that came through like he had known them his whole life.
Tell us about your most memorable celebrity encounter at the convention.
I was walking down a hallway of the second floor of the convention center and was walking backwards talking with my mom and almost plowed straight into Laura Vandervoort. This was before the con became as big as it is now and celebrities would walk the normal halls with just a security guard or two without any worries of being swarmed by fans. Her security guards didn't even say anything my mom was the one that stopped me before I ran into her. I turned around and apologized and she was super sweet about it and then continued on her way.
What is (or was) your favorite offsite and why?
When Alice in Wonderland came out they had an offsite called I think the mad tea party and the only way to get in was if you were given an invitation with a key. Some random person walked up to my friend and I asked if we wanted to go to a tea party and then handed us each a key with an address attached to it. It had multiple pieces from the set inside and it was like walking into a different universe.
Where is your favorite place to eat during the con?
Tacos El Cabron for inexpensive and delicious Mexican food or The Field for a sit down meal.
What is your favorite thing about San Diego Comic-Con?
The community. I feel the con is the one place you can be a total nerd about things you love and are interested in and not be judged by those around you because they are just as excited as you are.
What is your tip to a good con?
Relax and enjoy yourself. Have a backup plan in case what you want to do for the day doesn't pan out and don't let not getting into a panel ruin your whole day because there is so much more than you can see and experience while you are there. Also, drink lots of water and wear your sunscreen.
What made you interested in attending SDCC the first time?
I was only 11 or 12 the first time I went to the con and we went because my mom is a massive Keanu Reeves fan and he was there promoting Constantine. Through the con I've discovered so many more interests and haven't missed a con since.
How would you describe SDCC to someone who has never been before?
A giant nerdfest that is judgement free and you can let your true nerd shine.
Want to be featured as our Attendee of the Week? Find out how!