CineQuest.com are cultivators of pop culture memorabilia and collectibles, celebrating many of your favorite properties. Over the years at San Diego Comic-Con, they've been best known for their Supernatural fandom exclusives, but for 2023, they're branching out, with what is (in our opinions) their best exclusives ever.
They'll be on the show floor at Booth #4539, and just like always, you can pre-order their exclusives for both pickup at the show or delivery after. Plus, if you pre-order, you can save big.
[UPDATE June 15]
Keep your chin up — because Cinequest has one more exclusive heading to San Diego Comic-Con. You'll find happiness again as you join the Merry Men of England's legendary Robin Hood, the prince of Sherwood Forest, with this exclusive Jordandené embroidered T-shirt.
The heathered Bella+Canvas short-sleeve t-shirt features the classic "Oo-De-Lally" phrase, in a design reminiscent of Robin Hood's wardrobe. It's made of ring-spun cotton and polyester, and comes with a tear-away label.
You can pre-order it now for $39.99 for in-both pick-up at Booth #4539, or have it shipped to you after the con for $40.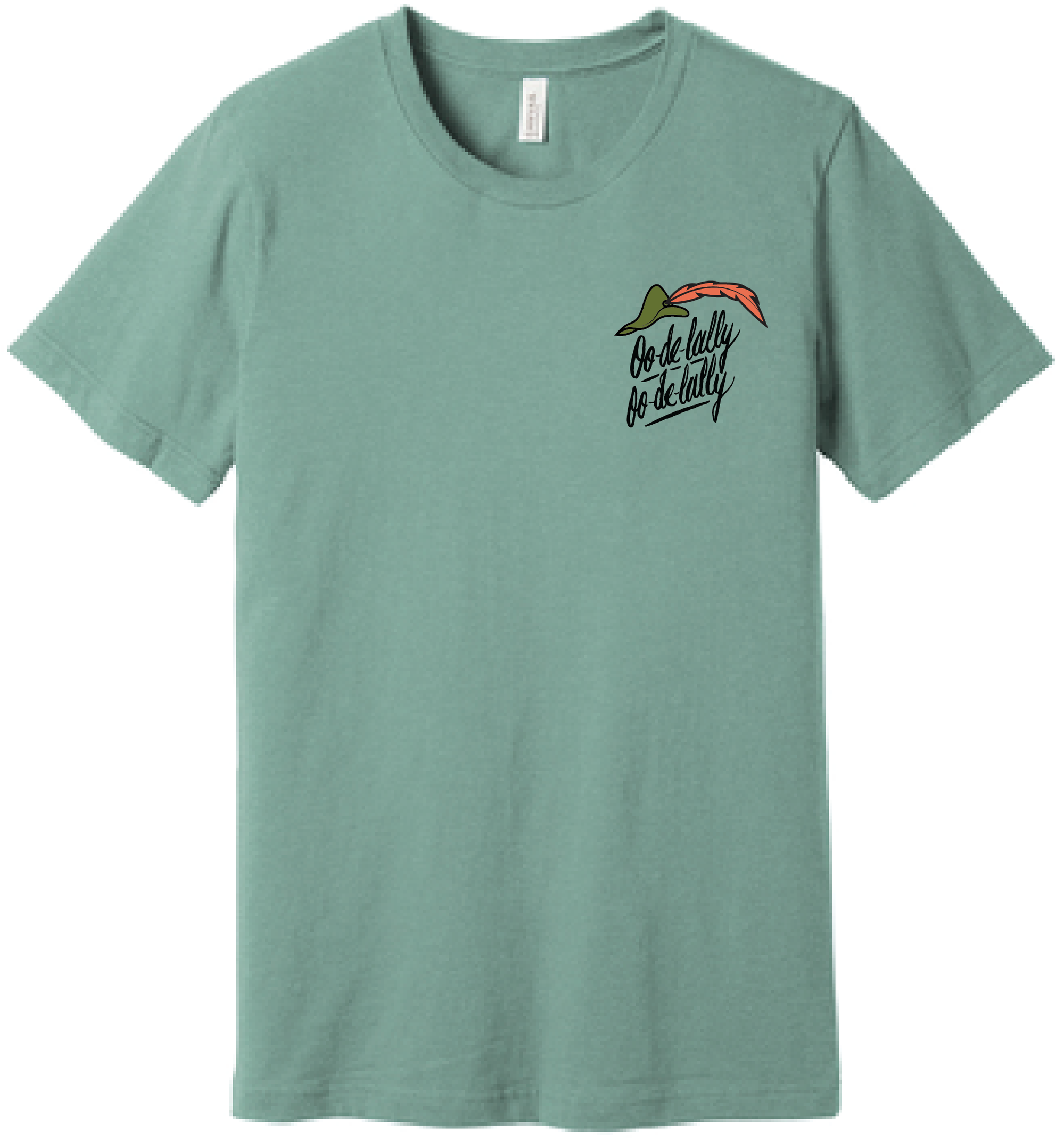 [UPDATE June 11]
Their first exclusive will have you saying, "Oo-De-Lally, oo-de-lally, golly, what an exclusive". Cinequest is celebrating the 50th anniversary of the Disney classic film Robin Hood with this San Diego Comic-Con exclusive pin. It's oversized at 2.78″x3″ (and manufactured by Monogram International), to reflect Robin Hood's legendary outlaw status.
 "Disney's Robin Hood is much loved in our family and when we realized this year marked 50 years since its release, we decided we had to do something to mark the occasion," CineQuest.com President Mark Del Vecchio said. "So we reached out to Monogram, which has a Disney license, and worked with them and the great people at Disney to produce an amazing commemorative pin."
You can pick up the pin, which is limited to 1400 pieces, for $25 on pre-order (available for pick-up at the booth or delivery after the con), or $30 if you wait to purchase at the show. It's a shared exclusive with Holzeheimer's Distribution (Booth #3745).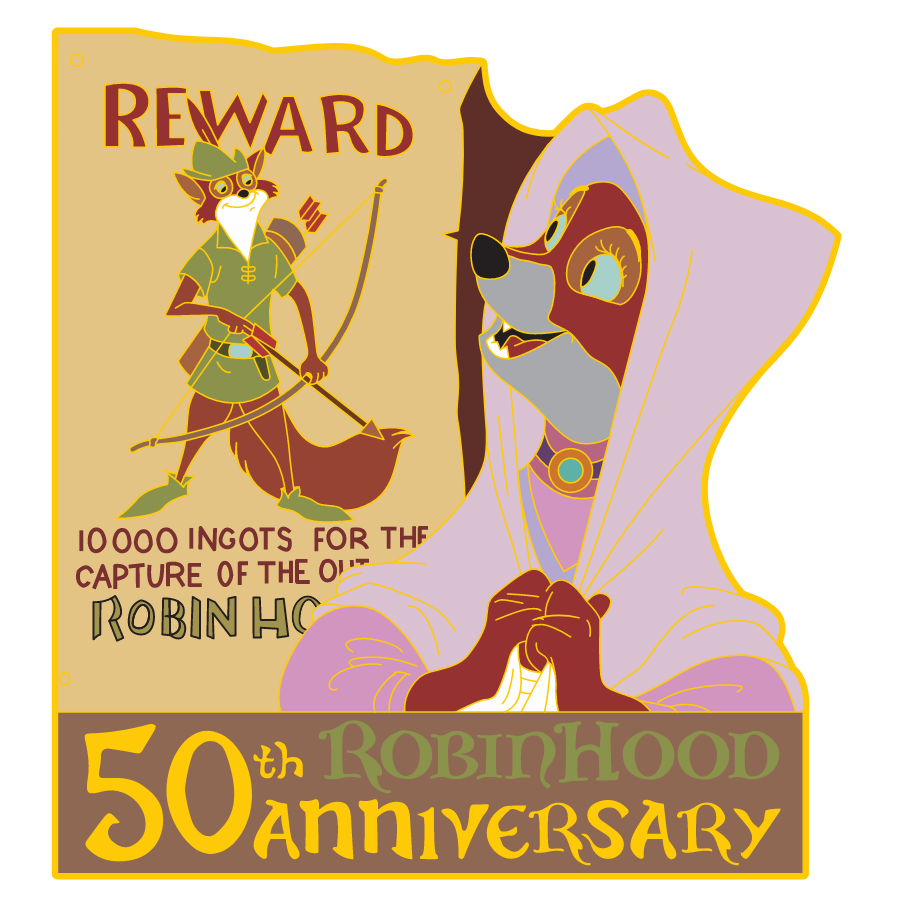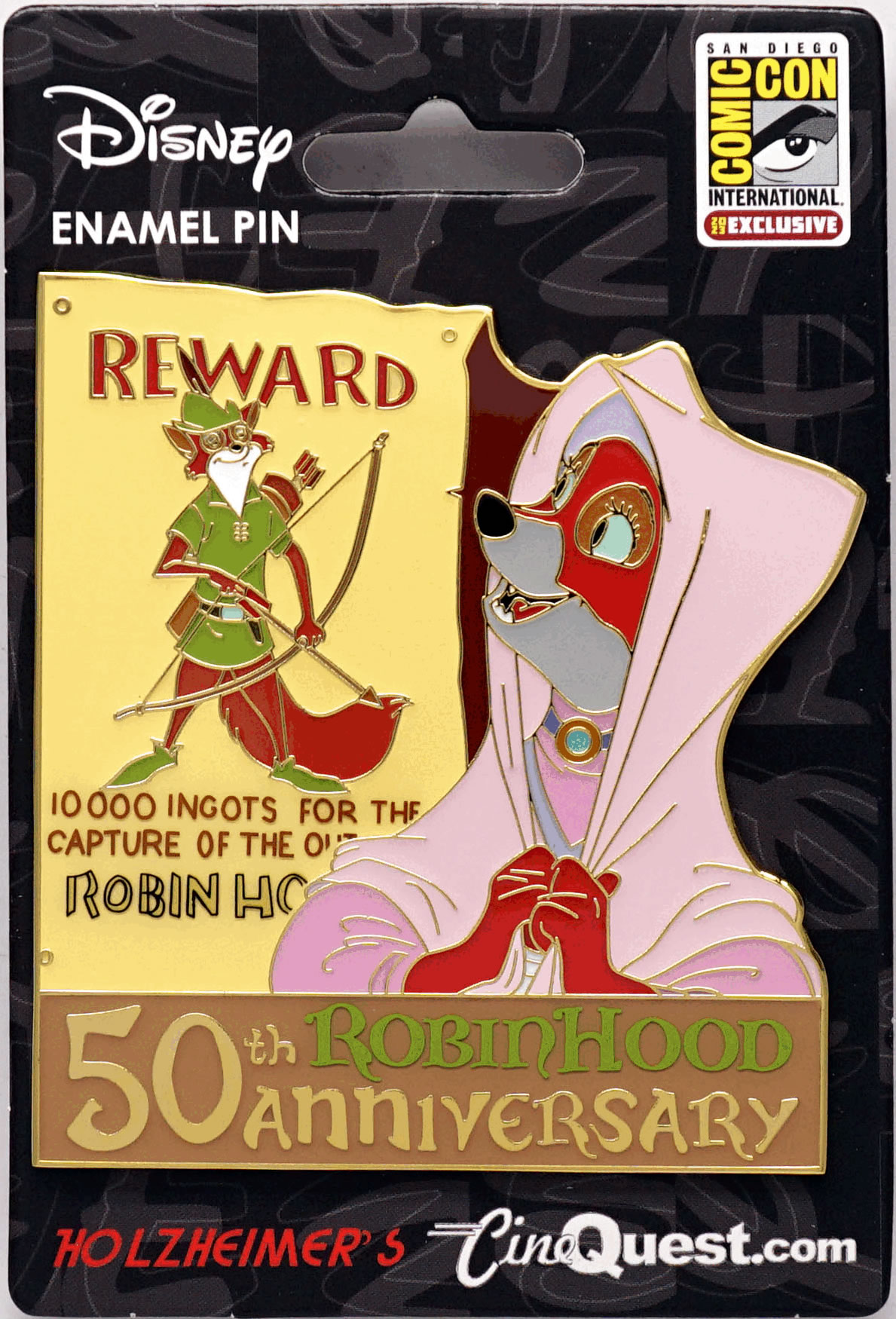 Then it's time to break out your best Snoopy Dance and celebrate the power of reading with this San Diego Comic-Con exclusive Snoopy "Make a Difference: Read" magnet.
"Regardless of the growing influence of movies and television on San Diego Comic-Con, it all starts with the written word. Reading or writing comics, graphic novels and books got us all to San Diego and keeps us coming back for more each year, " said Del Vecchio. "As Napoleon Bonaparte said, "Show me a family of readers, and I will show you the people who move the world'."
You can pick up the 2″x3″ licensed magnet now for either pick-up at the show or delivery after, or stop by Cinequest.com Booth #4539 or Holzheimer's Distribution Booth #3745 at the show.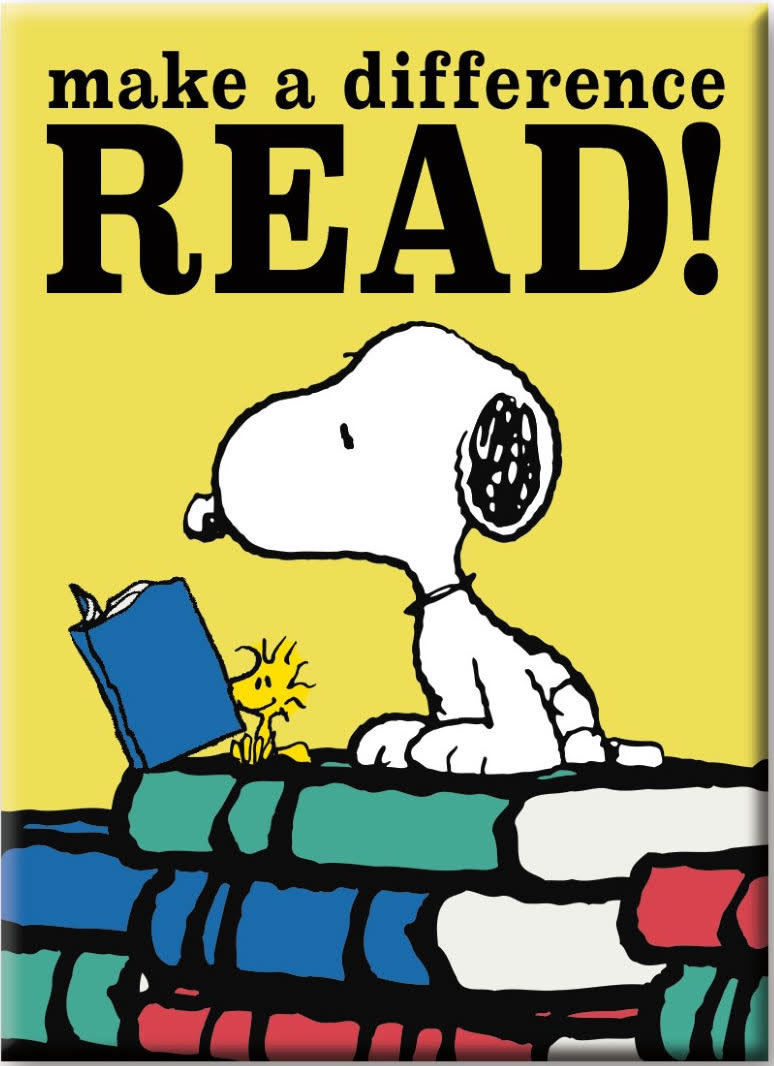 You can also celebrate all things Lord of the Rings with their Lord of the Rings Celebration Gift Box. This San Diego Comic-Con exclusive contains an 8″x10″ photo hand-signed in silver by John Noble (which comes with a certificate of authenticity), as well as a Funko Pop! Legolas, an Entertainment Earth exclusive Gandalf the White Puppet, a hardcover notebook featuring Legolas, and a Cannes Film Festival exclusive Lord of the Rings One Ring and Elven Penny reproduction. You can pre-order it now for $124.99 for pick-up at Booth #4539.