Disguise  is bringing the FUN (and the Funko) back to San Diego Comic-Con, with an exclusive available only at the convention, and plenty of other exciting items at their Booth #1233. The company — the leading costume design and manufacturing company — holds a wide range of licenses, from Super Mario to LEGO, The Nightmare Before Christmas, DC, and beyond.
They have a killer convention exclusive heading to San Diego Comic-Con, a Michael Myers Funko Pop! Mask, with fun blood splatter details. It's limited to 1000 pieces, and you can stop by Booth #1233 each day to try to grab one of the daily allotments (200 will be available each day, so if it's sold out one day, don't worry — you can always try again) for $25.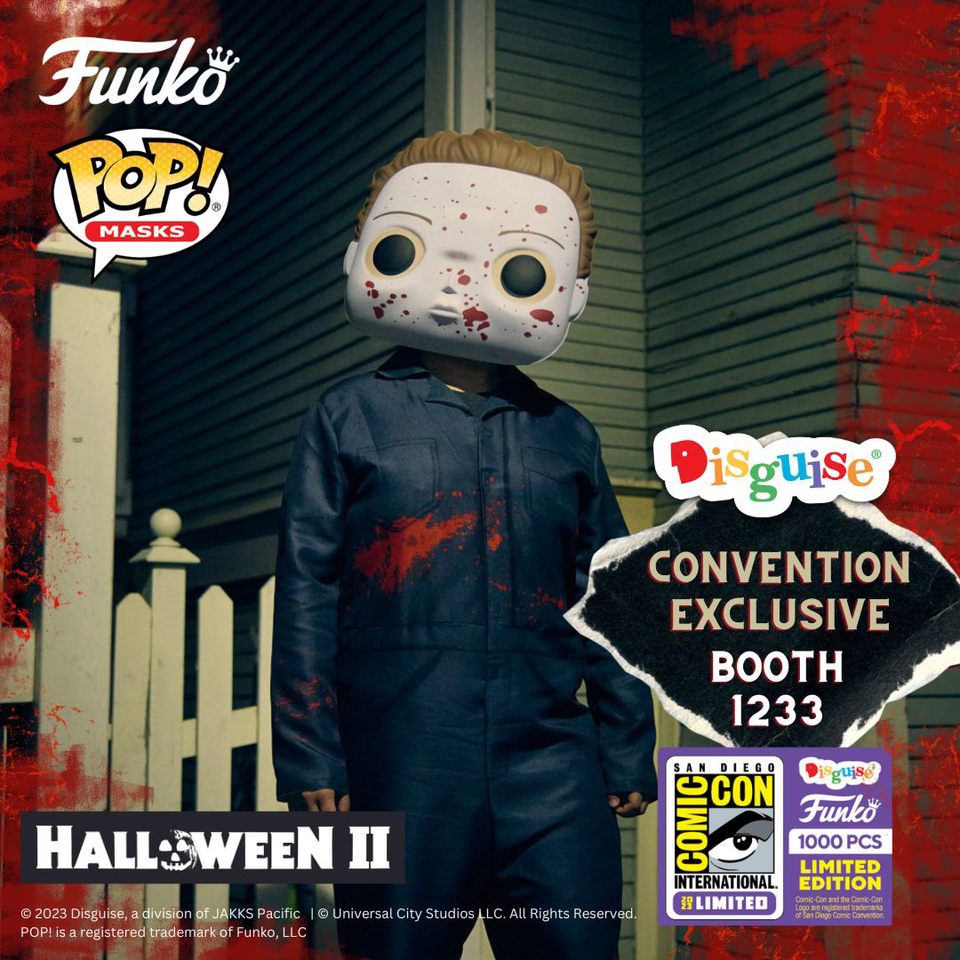 Be sure to check out Disguise's other selection of Funko Pop! Masks at their booth as well.