Thirty years after Stan Sakai's Space Usagi ignited the imaginations of fans worldwide, he is finally touching down…in action figure form, that is.
This meticulously crafted Space Usagi Action Figure "Stan Sakai" Edition figure of beloved Usagi Yojimbo from his Space Usagi adventures was manufactured by NECA is a unique collaboration between Stan Saskai and Dogu Publishing. Space Usagi is presented in elegant black and white with exclusive metallic accessories, multiple hand sculpts and an additional head sculpt. The figure is housed in a window box with a limited-edition slipcase featuring bold red foil stamping. 
Usagi fans worldwide will be able to pre-order this very special action figure starting at 5pm PT on Friday, June 23 from Stan Saskai's official website. Pre-orders will be shipped directly to the purchaser.
San Diego Comic-Con attendees will also have a chance to acquire the Space Usagi figure during the event, as Dogu Publishing has reserved a batch specifically for the event. Figures will only be available at Stan Sakai's Booth #4807 (NOT at the NECA booth) and fans will be able to choose from multiple versions including signed and remarqued options.
Space Usagi Action Figure "Stan Sakai Edition" – $99.99
Limited to 987 pieces worldwide, this version is unsigned.
Signed version also available.
Remarqued version also available.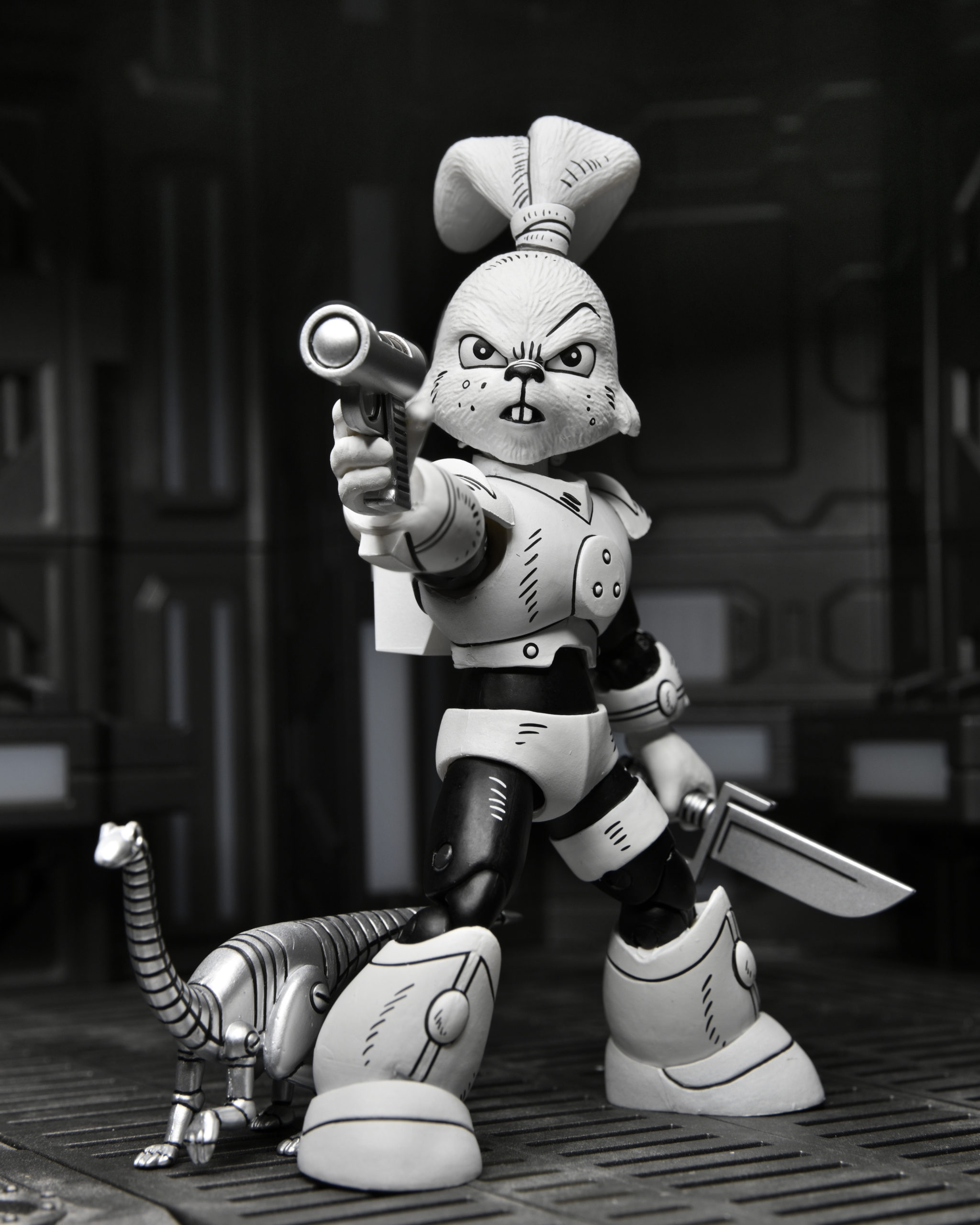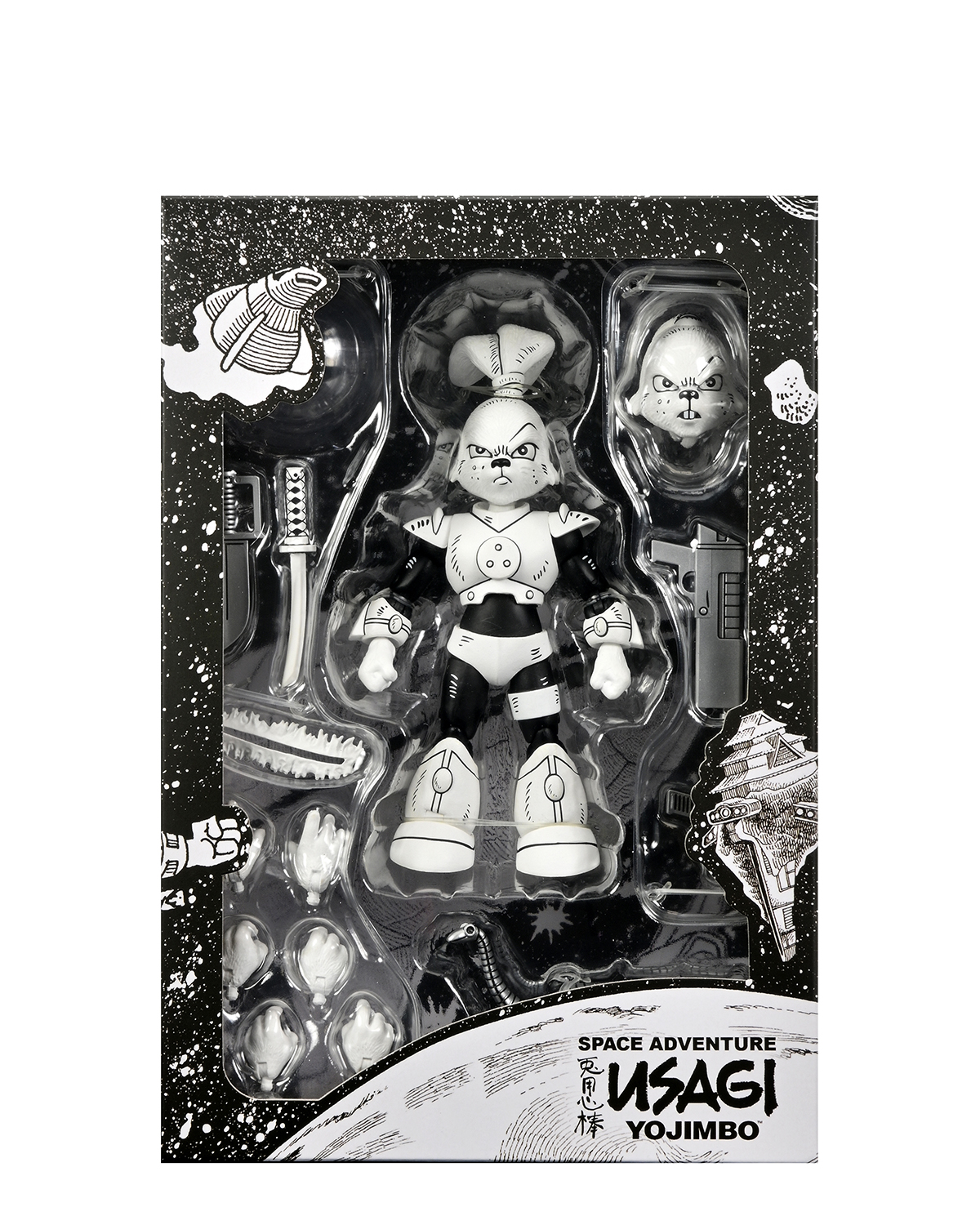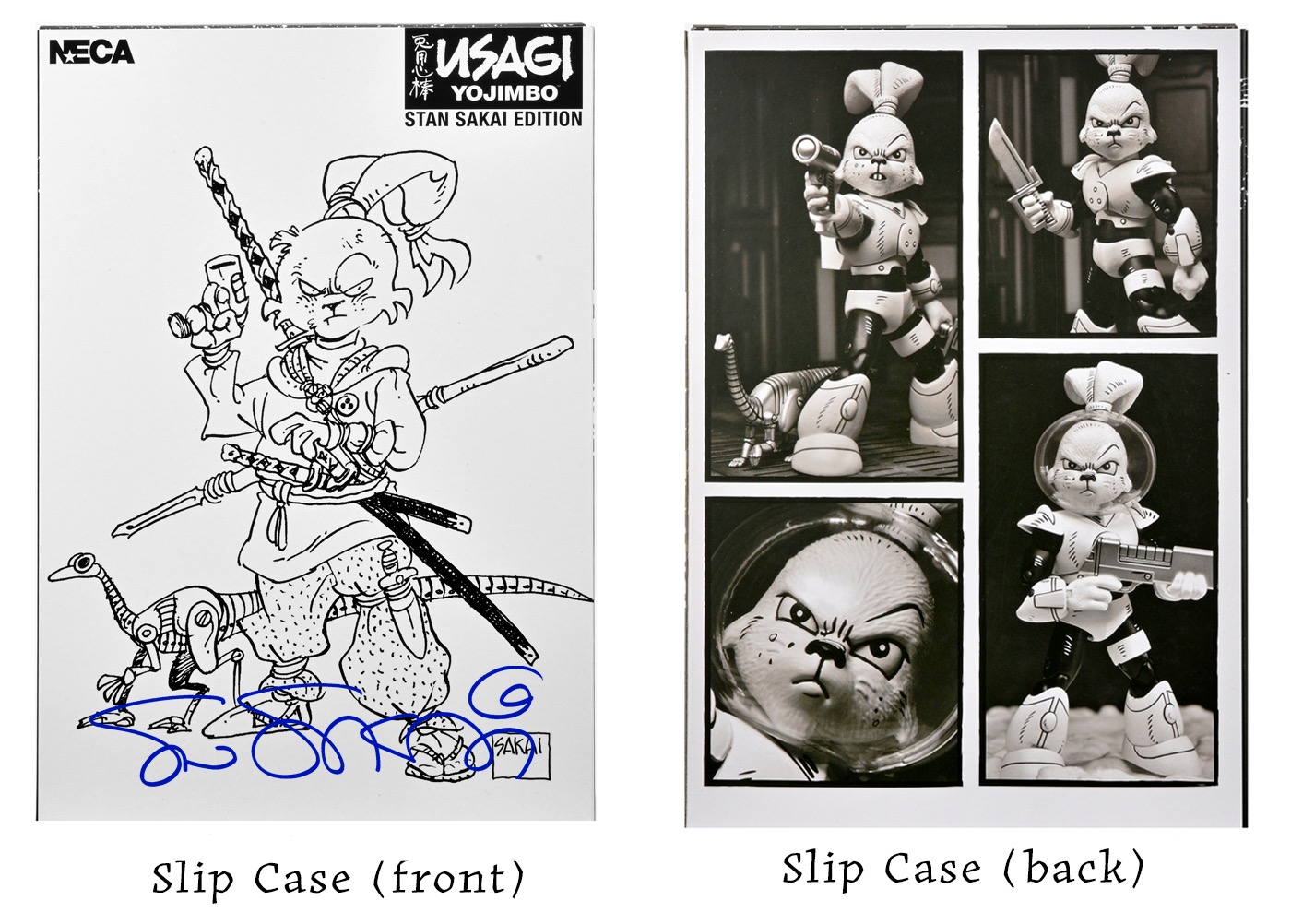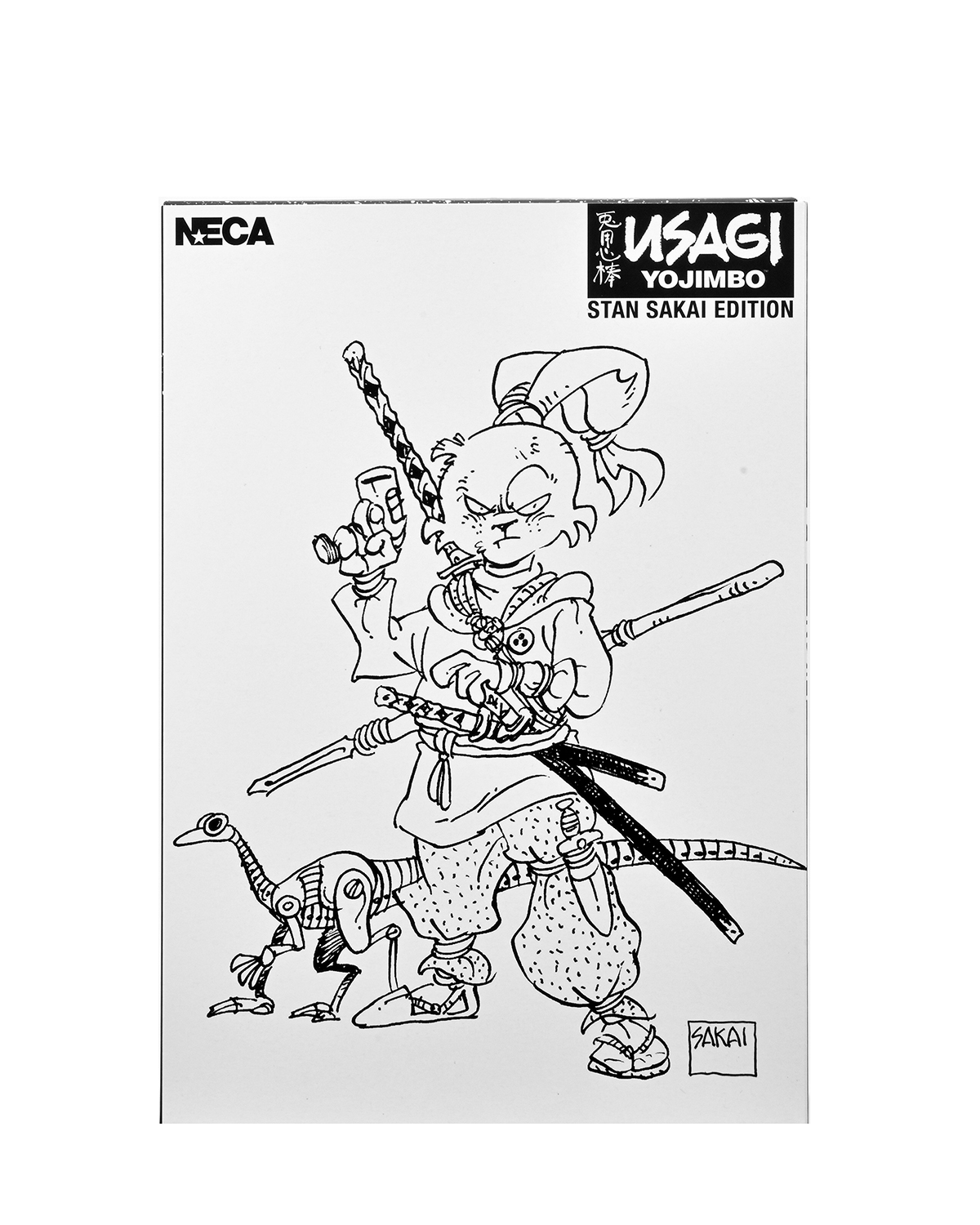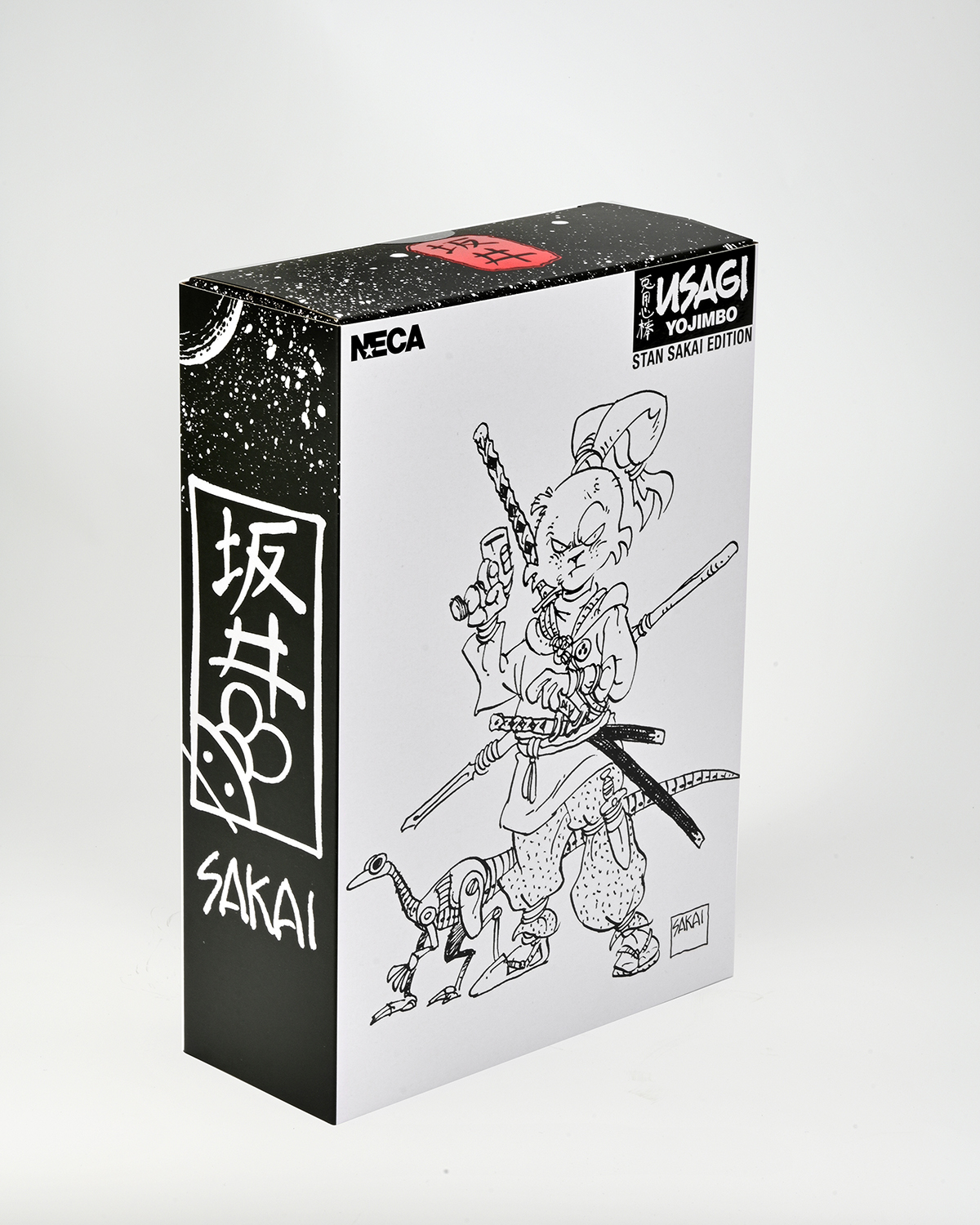 There will also be a Space Usagi Action Figure "Dogu Publishing Edition" version, which is limited to 250 pieces, and features slightly alternative box artwork and the Dogu Publishing logo. Most importantly, though, it includes a quick sketch from Stan Sakai on the back of the slipcase.
This version will be available for $250.
Space Usagi Action Figure "Dogu Publishing Edition" – $250
Limited to 250 pieces worldwide.
Slightly alternative box artwork with Dogu Publishing logo.
Includes a quick sketch on the back of the slipcase.