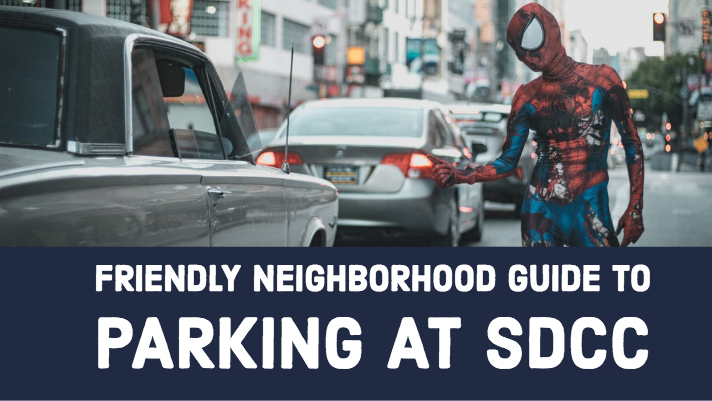 Parking is the last major pre-convention hurdle for attendees leading up to San Diego Comic-Con. Whether you're a local resident or not staying at a downtown hotel, where you park is very important.
Ace Parking (who owns most of the parking in Downtown San Diego) runs a lottery-based system. Sign ups were open until June 4, and Ace has sorted entries into groups on June 5.
Group 1 will be able to purchase parking beginning on Monday, June 26 at 10am PT, and Group 2 will follow on Wednesday, July 5. The system will then gain access to the system for the general public sale on Monday, July 10 at 10am PT. Also new this year, they appear to be using QueueIt, and when you are "selected", you will have ten minutes to make your purchase.
You can find more information on Ace Parking's website.
Here's a look at the available lots and pricing, and there will be a $7.95 convenience fee added per day: