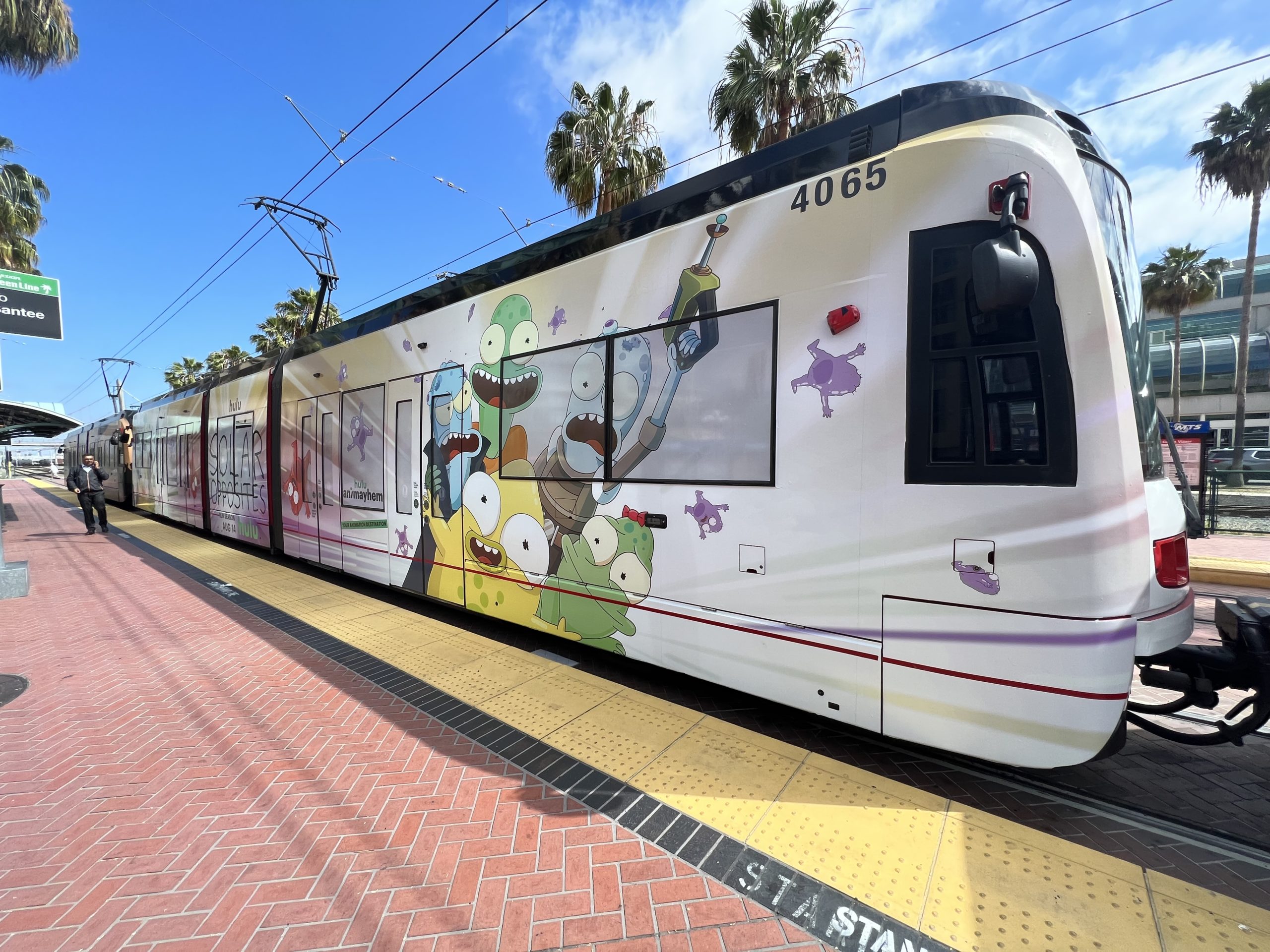 The MTS trolleys are all dressed up for Comic-Con and ready for the riders!
The San Diego Metropolitan Transit System has announced that they will be offering expanded service during San Diego Comic-Con 2023, including a special event Trolley line, as well as expanded Park & Ride lots offering free parking options.
Beginning Thursday, July 20, a special Trolley line will operate between the Balboa Avenue Transit Center and 12th & Imperial Transit Center every 15 minutes. This line will be in service until Sunday, July 23 to help alleviate Comic-Con traffic. 
This Special Event Line will serve UC San Diego Blue Line stations between Balboa Avenue and Santa Fe Depot, continuing along the Green Line path between Santa Fe Depot and 12th & Imperial.
Service on the Green Line and the UC San Diego Blue Line to UTC will offer 15-minute service on Wednesday, July 19 for Preview Night until 10pm.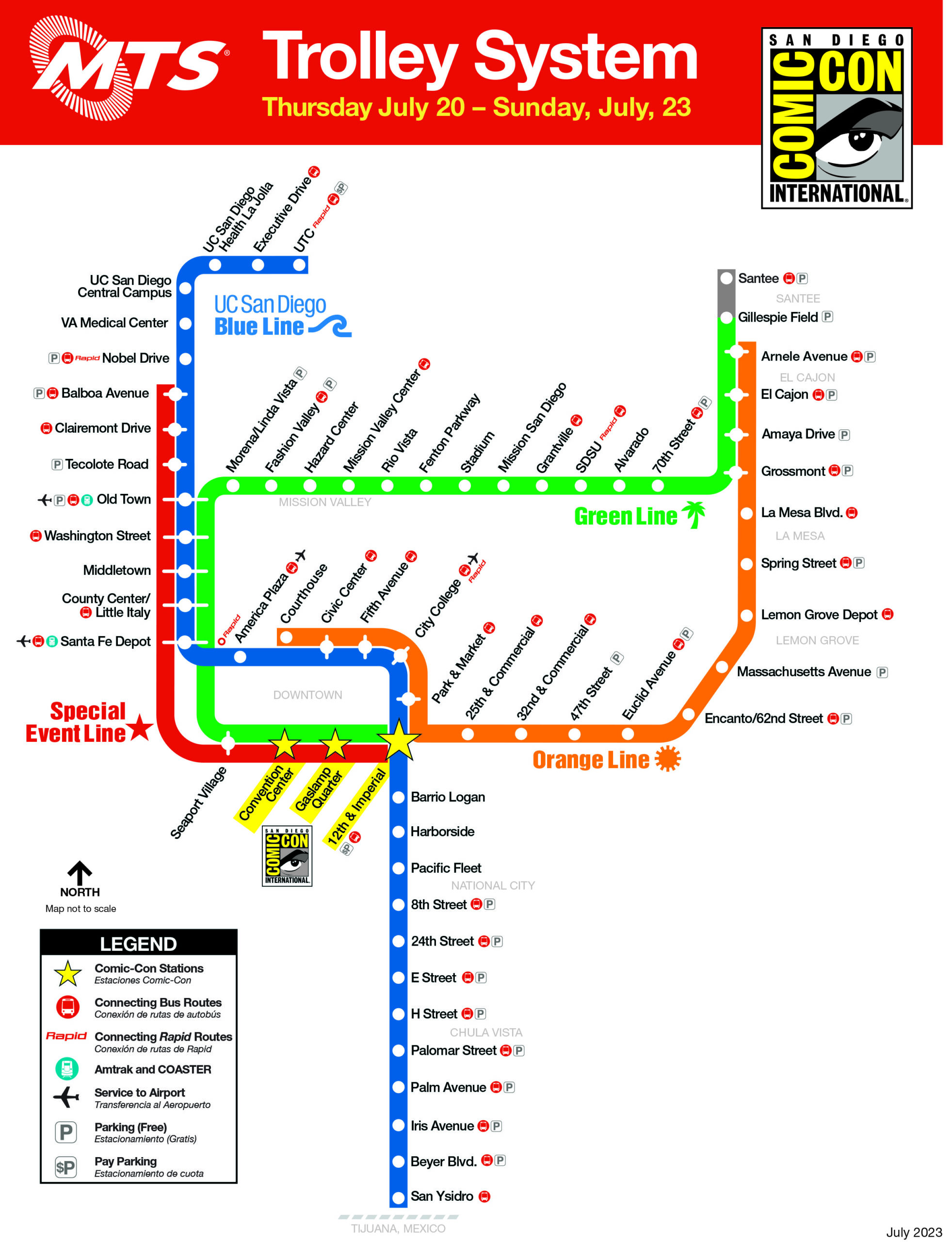 As a reminder, the old Compass system has been replaced by the PRONTO app. No paper tickets will be sold for Comic-Con and riders must use the PRONTO app or purchase fares at a PRONTO kiosk at a station. PRONTO is available for both Apple and Android devices.
Discount Comic-Con fares will be available to purchase starting on July 11. Download the app early, then activate by tapping or scanning when you board.
5-Day Pass: $20 July 19-23

4-Day Pass: $16 July 20-23

3-Day Pass: $13 July 21-23

2-Day Pass: $10 July 22-23
MTS recommends San Diego Comic-Con attendees utilize their expanded Park & Ride options. Multiple stops offer free parking, with others offering limited free parking or pay parking.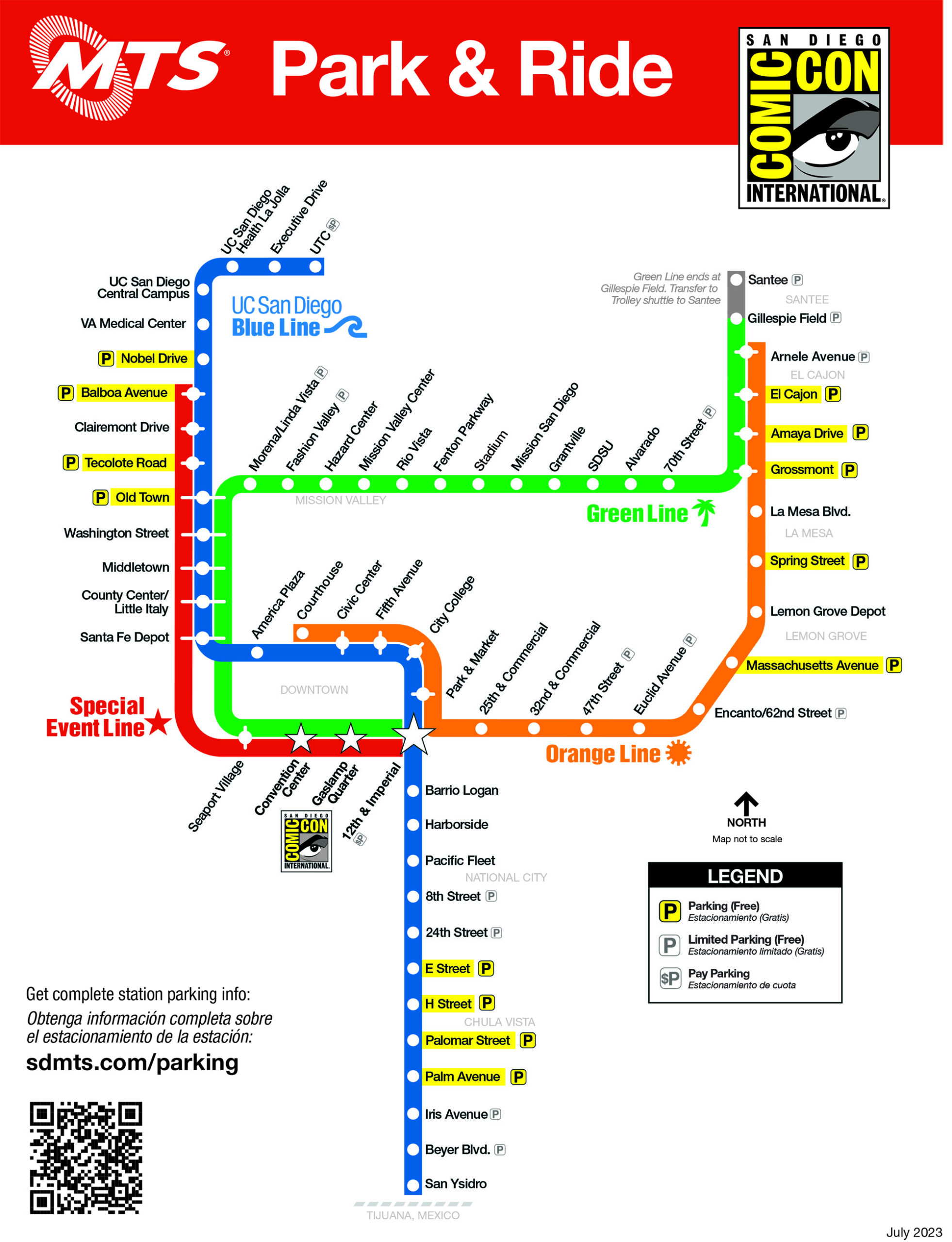 Find more information about MTS and their Comic-Con Trolley service, check their website.