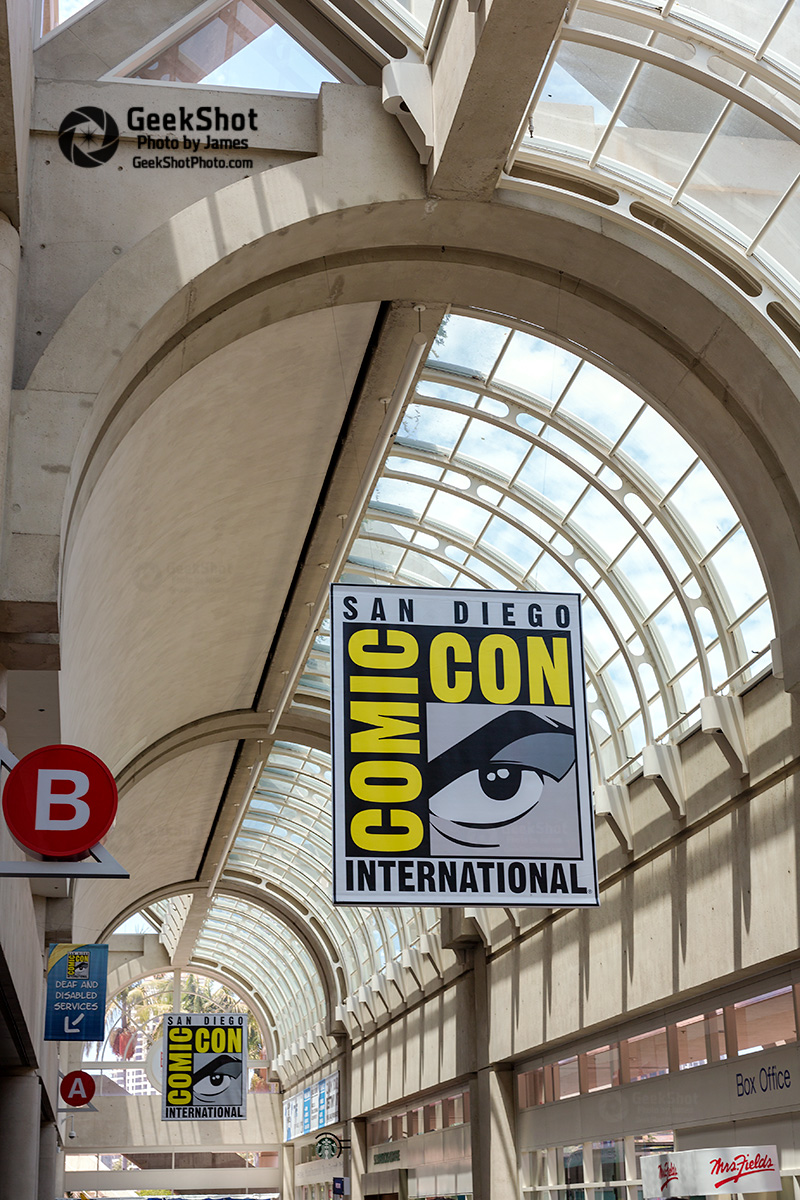 Comic-Con International has begun unveiling this year's list of Special Guests, the invited guests who appear at San Diego Comic-Con and are featured in a special "Spotlight" panel during the convention, so attendees have a chance to hear their favorite authors and artists speak live.
From their site, here's the list of the Special Guests headed to SDCC 2023:
[NEW]
Ricardo Caté •Cartoonist/writer, Without Reservations
Mark Evanier • Writer/comics historian, Kirby, King of Comics, Garfield, Groo the Wanderer 
John Romita Jr. • Artist, The Amazing Spider-Man, Iron Man
Scott Shaw! • Cartoonist/writer, The Flinstones, Captain Carrott and His Amazing Crew, Sonic the Hedgehog
[PREVIOUS]
Victoria Aveyard • Author, New York Times bestselling Red Queen and Realm Breaker series
Frank Miller • Artist/writer, Daredevil, Ronin, Batman: The Dark Knight, Sin City, 300 
Matthew Southworth • Cartoonist, Stumptown, The Cloven
Ben Templesmith • New York Times bestselling artist and writer, 30 Days of Night, Fell, Wormwood: Gentleman Corpse, Welcome to Hoxford, and Singularity 7
Maggie Thompson • "Celebrity-adjacent award-winning pop-culture nerd", Editor, Comics Buyer's Guide
Darcie Little Badger • Lipan Apache writer, Elatsoe, A Snake Falls to Earth, Strangelands, and Marvel Voices
Ben Saunders • Professor at University of Oregon (go Ducks!), founder of Program in Comic Studies 
Linda Sejic • Comic creator, Blood Stain and Punderworld; artist, Wildfire, Tales of Honor, and Swing
Stjepan Sejic • Comic creator, Witchblade; artist, DC's Aquaman, Suicide Squad, and Justice League Odyssey
William Stout • Co-founder, Comic Art Professional Society; productions, Return of the Living Dead, Masters of the Universe, Pan's Labyrinth
Lee Weeks • Comics artist and sometimes writer, Batman, Superman, Daredevil, Batman/Elmer Fudd Special
J. Scott Campbell • Artist, Marvel, DC. Founder, Danger Girl, FairyTale Fantasies
Felicia Day • Founder, Geek and Sundry. Actor, Supernatural, The Magicians, Dr. Horrible's Sing-Along Blog, The Guild (creator) 
Jim Lee • President, Publisher, Chief Creative Officer, DC
Merrie Spaeth• Writer/columnist, Grimm's Ghost Stories, Boris Karloff, Dark Shadows, The Wall Street Journal, and The Hill
 J. Michael Straczynski • Writer/producer/creator, Babylon 5, Sense8
Brian Walker • Founder and former director, Museum of Cartoon Art. Writer/editor/contributor, The Comics: The Complete Collection
Janice Chiang • Comic book letterer, Storm King Comics, DC, Scholastic
Alex de Campi • Bestselling, critically acclaimed horror/thriller writer, Dracula, Motherf**ker!, Madi, Bad Girls, Scrapper (co-written with games legend Cliff Bleszinski, debuts at Comic-Con this year), Parasocial (with Erica Henderson), and Bad Karma (with Ryan Howe and Dee Cunniffe) 

[CANCELLED]

Christopher Paolini • Creator of the World of Eragon and the Fractalverse
Joe Quesada • Former Marvel Comics Editor-in-Chief
Ron Turner • Proprietor, Last Gasp Publishing (Slow Death Funnies, Zap, Weirdo, Young Lust)
David F. Walker •Award-winning comic book writer, filmmaker, journalist, and educator, The Black Panther Party, Luke Cage, Occupy Avengers, Power Man and Iron Fist, Nighthawk, Fury, Deadpool
Barbara Friedlander • Creator, Swing with Scooter
Keith Knight • Cartoonist/creator, Woke
Todd McFarlane • Producer/director, Spawn, Venom, Scorched, King Spawn, Gunslinger, and Spawn's Universe
Stephen Notley • Cartoonist, Bob the Angry Flower
Beau Smith • Creator, Wynonna Earp, Primate, Parts Unknown, Cobb
Raina Telgemeier • Author/illustrator, Smile, Drama, Sisters, Ghosts, and Guts
Jim Benton • Bestselling author, Catwad, Franny K Stein, It's Happy Bunny, Attack of the Stuff, Comet the Unstoppable Reindeer, The Handbook, Dog Butts and Love, and Man I Hate Cursive
Becky Cloonan • Artist/writer, DC, Dark Horse, Image, and Marvel
Simon Hanselmann • Comic artist/animator, Megg and Mogg, The Werewolf Jones & Sons Deluxe Summer Fun Annual
P. Craig Russell • Marvel (Killraven and Dr. Strange)
John Semper • Producer/Head writer, Spider-Man: The Animated Series. Writer, Scooby-Doo, Smurfs, The Jetsons, My Little Pony, Duck Tales, Jim Henson's Fraggle Rock, Alvin and the Chipmunks, Static Shock
Martha Wells • Author, Witch King, the Murderbot series (Network Effect and Fugitive Telemetry), System Collapse, The Wizard Hunters
Jerry Beck • Animation historian (The Animated Movie Guide, Looney Tunes: The Ultimate Visual Guide, and The 50 Greatest Cartoons) and cartoon producer
Jo Duffy • Comics author (Power Man and Iron Fist, Catwoman, Batman, Wolverine, Fallen Angels, Nestrobber, Glory, Crystar, Elvira, Defenders, Punisher, and Star Wars)
Steenz • Cartoonist ("Heart of the City"), editor, professor
Garth Stein • Author, The Art of Racing in the Rain, Raven Stole the Moon, How Evan Broke His Head and Other Secrets, and A Sudden Light
Mariko Tamaki • Writer, This One Summer, Laura Dean Keeps Breaking Up With Me
Holly Black • Author, The Coldest Girl in Coldtown, the Spiderwick Chronicle
Bill Griffith • Cartoonist, Zippy, Invisible Ink, Nobody's Fool, Three Rocks
Junji Ito • Manga artist, Frankenstein, Remina, Lovesickness
Jeff Smith • Writer/Artist, Bone, RASL, Shazzam: The Monster Society of Evil
Rachel Smythe • Author/Writer, Lore Olympus
You can also catch up on tons of other things and people who will be at San Diego Comic-Con in our Under the Tents updates.
Are you excited about these guests? Let us know in the comments.