Cowabunga, dude! Toymakers The Loyal Subjects are heading back to San Diego Comic-Con at Booth #2544, where they'll have new exclusives for Teenage Mutant Ninja Turtles and more of their exciting licenses. As with every year, they don't post pricing, but we'll share what details we have.
Here's a look at this year's exclusives:
[UPDATE July 14]
It won't be all turtles and pizza over at the Loyal Subjects booth, #2544. They'll also be offering three version of venom, that's "Venom" with a capital "V." You can find the SDCC Exclusive Venom Marvel Superama Variants in Black & White Anti-Venom, Blue Venom and Red Toxin Venom. 
[UPDATE June 29]
We have now added prices and release times to  to Loyal Subject's exclusives.
In addition to exclusives, The Loyal Subjects will be hosting booth appearances and signings with Mateus Santolouco, Brazilian comic artist best known for his work on IDW's Teenage Mutant Ninja Turtles.
Wednesday, July 19 – 7pm – 8pm booth appearance
Thursday, July 20 – 1pm – 1:30pm booth appearance
Thursday, July 20 – 3pm – 4pm booth appearance
Friday, July 21 – 12pm – 1:30pm signing
Friday, July 21 – 3pm – 4pm signing
Saturday, July 22 – 12pm – 1:30 pm signing
Saturday, July 22 – 3pm – 4pm signing
Sunday, July 23 – 12pm – 2pm signing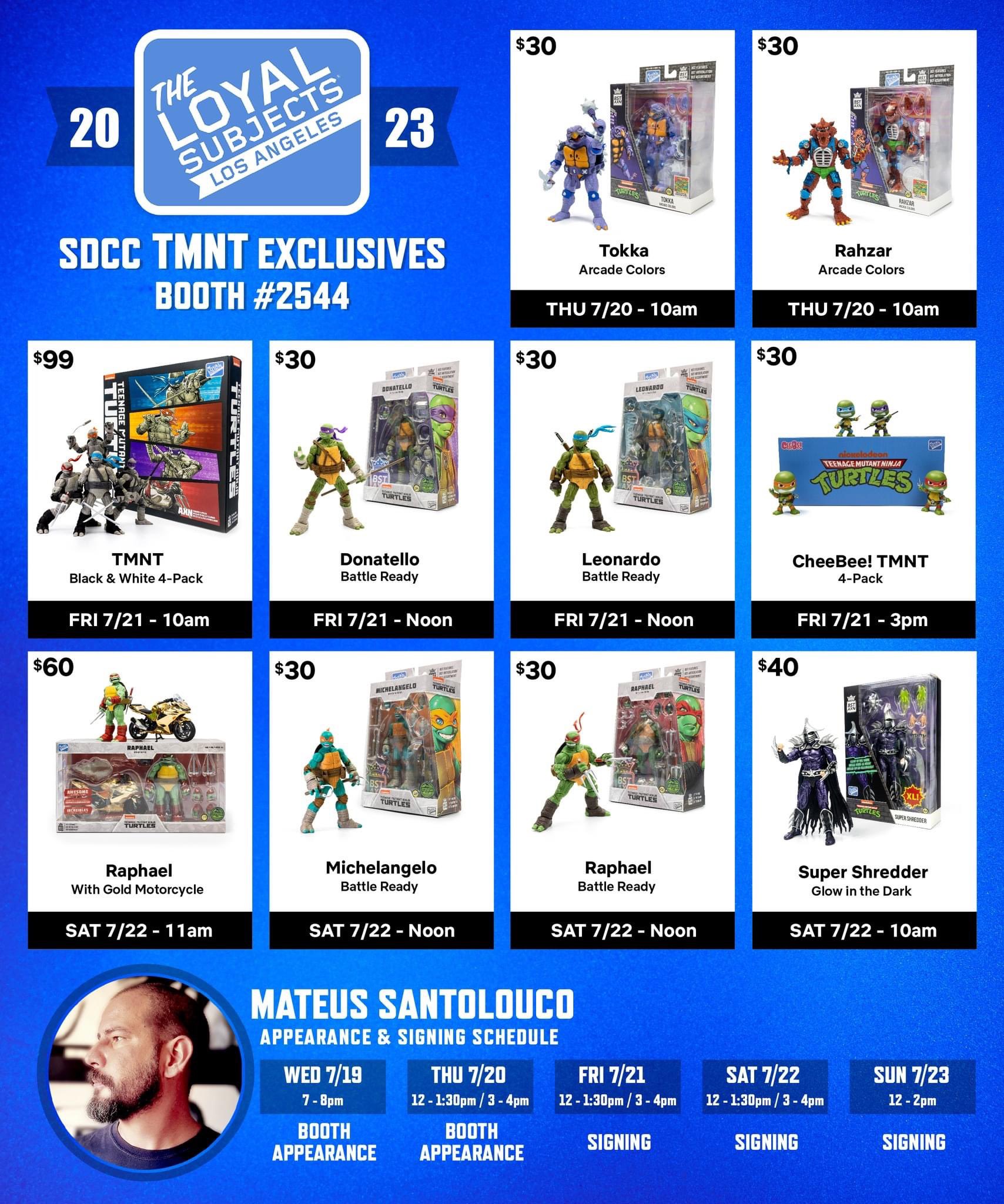 [UPDATE June 28]
Their Teenage Mutant Ninja Turtles exclusives include:
BST AXN TMNT Comic Book Series Black and White Variant 4 pack – $99
Available Friday, July 21 at 10am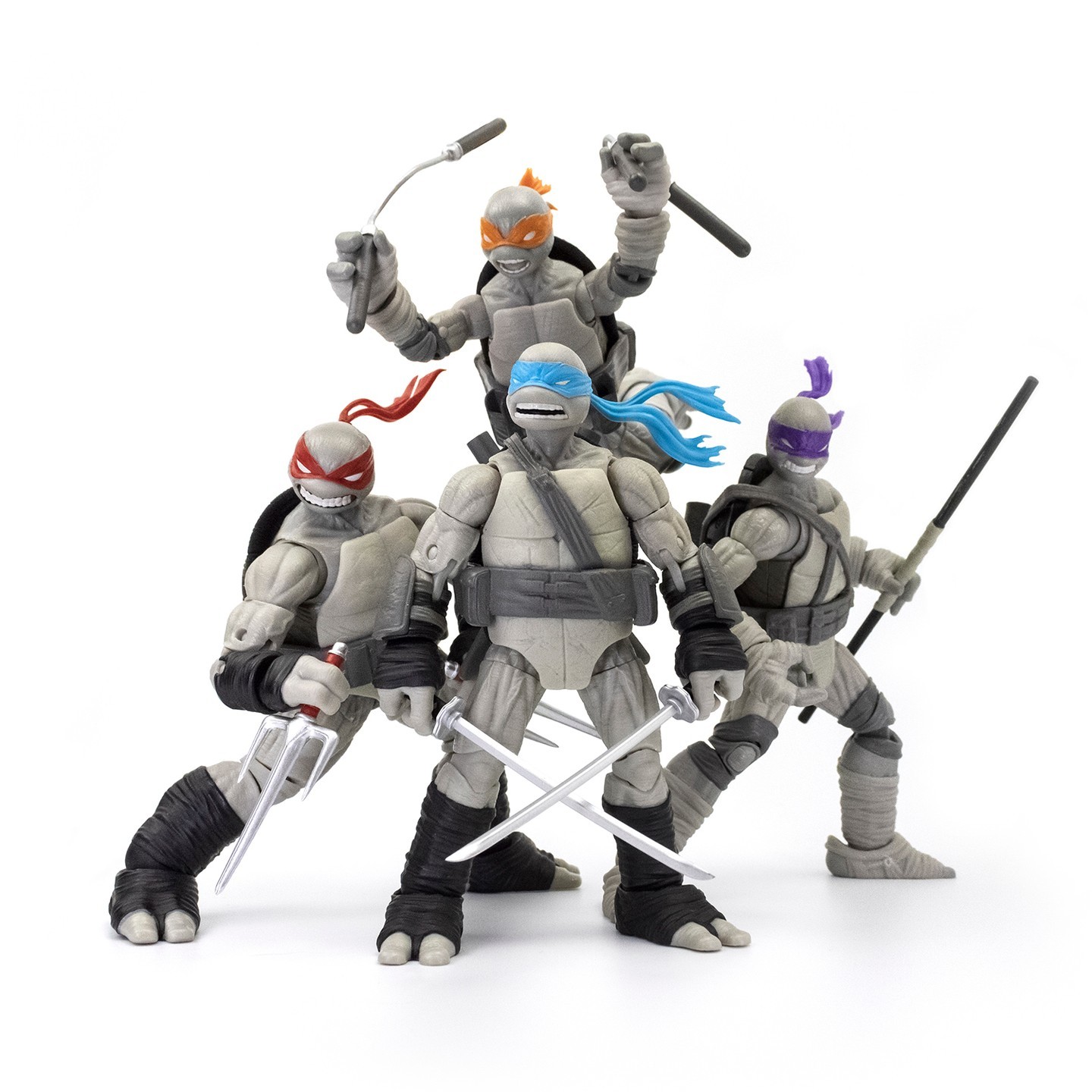 BST AXN Glow-In-The-Dark Super Shredder XL – $40
Available Saturday, July 22 at 10am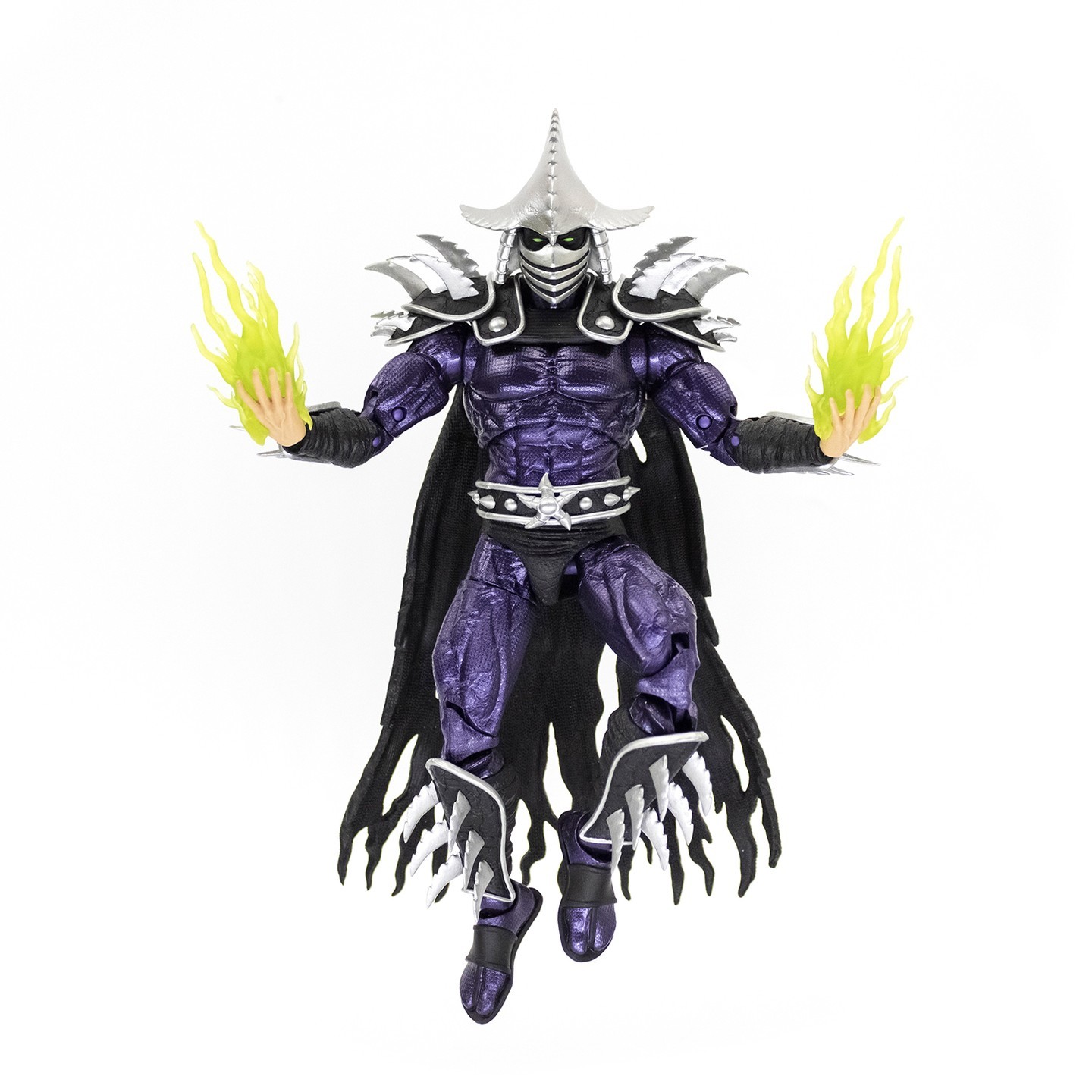 BST AXN TMNT Comic Book Series Battle Ready Variants – $30 each
Donatello & Leonardo Available Friday, July 21 at 12pm
Michelangelo and Raphael Available Saturday, July 22 at 12pm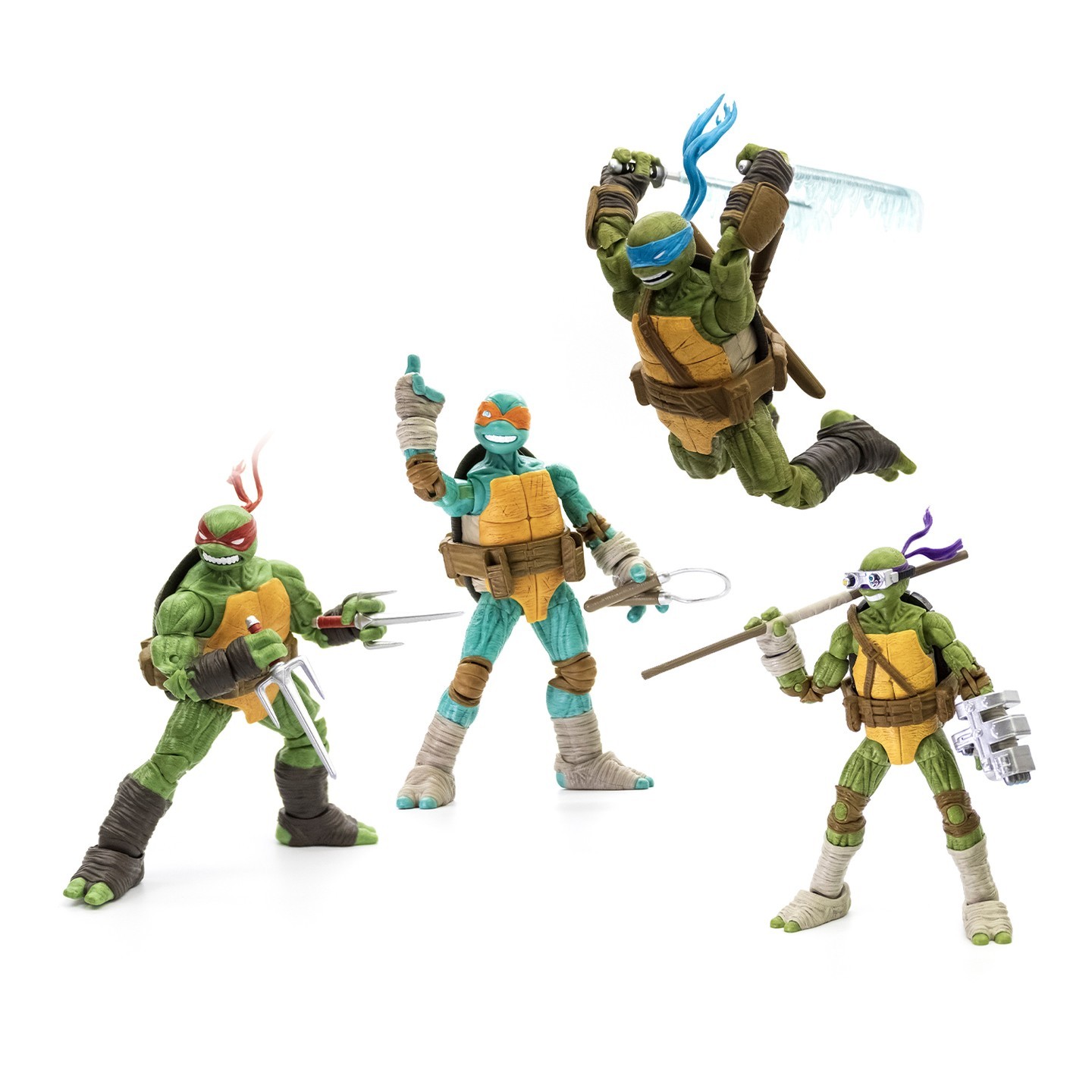 BST AXN Vehicle Raphael with Gold Motorcycle – $60
Available Saturday, July 22 at 11am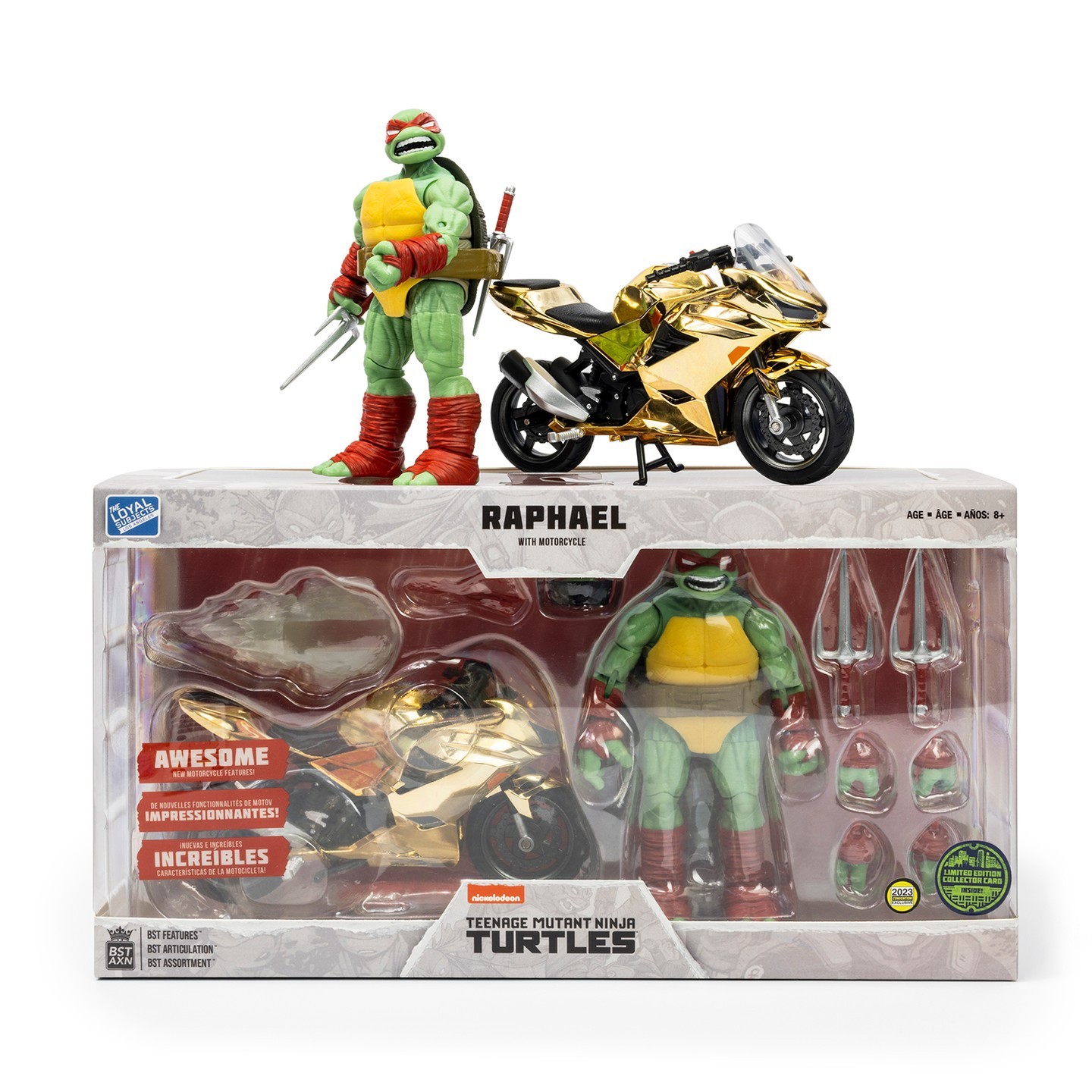 BST AXN Tokka and Rahzar Arcade Variants – $30 each
Available Thursday, July 20 at 10am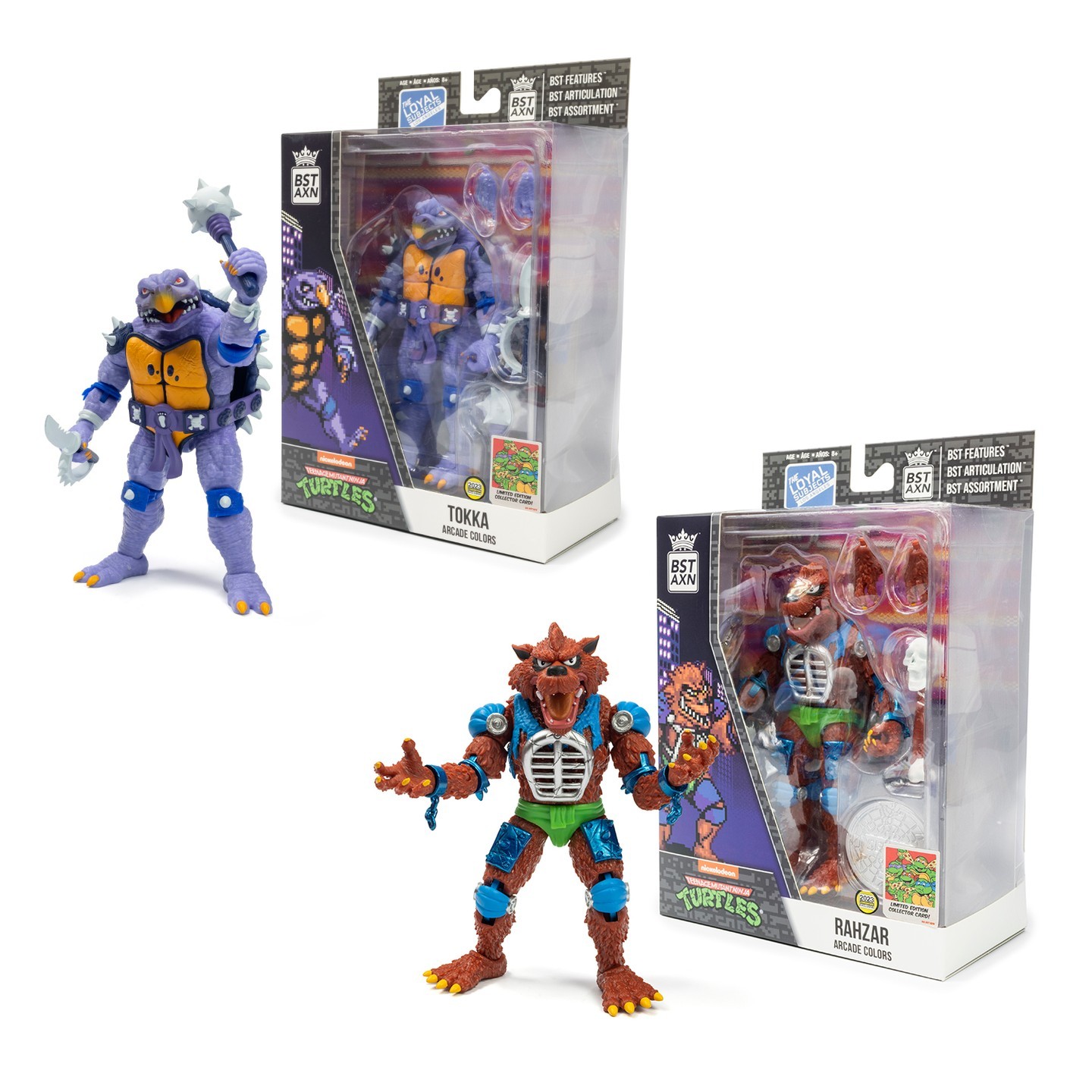 TMNT Cheebees 4-Pack – $30
Available Friday, July 21 at 3pm