Well, this has been a week — and although some of you may be disappointed at the moment to know that Marvel, Sony, and others won't be gracing the Hall H stage, that doesn't mean the convention is dead, or won't be fun. There is still so much still to be revealed, including from studios (offsites and the show floor still exist, after all!). And we've got plenty of awesome teases today, including word of a pop-up from Justin Claus Harder, the return of the DC booth, a sticker from Patrick Ballesteros with great hair, and more.
Let's take a look at the news you might have missed:
Rejoice! The DC booth will be back this year, it appears, as Blue Beetle writer Josh Trujilo revealed that he will be signing at DC, Kickstarter, and "probably" Prism Comics at SDCC this year.
I'll be signing with DC, Kickstarter, and probably Prism Comics! Hopefully I'll know my scheduke in the next couple of weeks.

— Josh Trujillo @ SDCC! 🏳️‍🌈💙🪲 (@losthiskeysman) June 23, 2023
Illustrator, designer, and owner/director of CLAUS, Justin Claus Harder, is always creating some of the most eye-catching artwork out there. While Harder won't be officially tabling at the con this year, he will be doing another Pop-Up on Saturday, July 22 at the pool at the Marriott Marquis Marina, where he'll have new Spider-Verse prints with him. Stay tuned with more details.
T-Minus a month out from @Comic_Con! I'll be doing another Pop-Up on Saturday poolside at the Marquis again, bringing a couple Spiderverse prints with! Super limited so stay tuned for details! #SDCC2023 pic.twitter.com/s7hX2YONQJ

— Justin Claus Harder (@clausstudios) June 23, 2023
Comic Book Men star Ming Chen has been chosen! To be in the official Autograph Area for Comic-Con 2023, that is. You'll find Chen signing autographs up in the Sails Pavilion, and these autographs are typically paid. 
See ya soon San Diego @Comic_Con !! pic.twitter.com/BcWtiDTCEA

— Ming Chen (@mingchen37) June 22, 2023
We're Richmond til we die! Patrick Ballesteros is celebrating the Ted Lasso character with the best hair, with a fun new sticker sheet he teased for San Diego Comic-Con.
WIP for a new sticker sheet just in time for SDCC. Hopefully you can guess the theme 😂.#tedlasso #patrickballesteros #sdcc #sdcc2023 pic.twitter.com/cTrreTXEql

— Patrick Ballesteros SDCC DD-08 (@PatrickBallest) June 22, 2023
Heading to #SDCC in July💥 pic.twitter.com/Lk9uxq8XYN

— jock (@Jock4twenty) June 22, 2023
We like big tacos and we cannot lie. Taco Boy Designs showed off another artwork that has us hungry for more — luckily you can find it at SDCC next month.
 

 

View this post on Instagram

 
Pin-up artist Lorenzo Sperlonga will be setting up camp at Booth #4812, where he'll have his new book Muses. And you'll even find model Caarlotta Champagne, who posed for the cover, on hand for autograph signings (exact times still TBA).
 

 

View this post on Instagram

 
Who's ready to get your Geeki Tikis on? Beeline Creative is heading back to SDCC at Booth #2913N. We've already seen new debuts for the con for Swamp Thing and The Jetsons' Rosie the Robot, which will be available at Entertainment Earth's booth, but there's plenty of more tiki exclusives to come.
 

 

View this post on Instagram

 
Get ready to dive deep with Undersea Hero from Ian Chase Nichols. It's coming to Kickstarter in November, but you'll first find Issue Zero at San Diego Comic-Con at Booth #2200, along with a sketch cover.
Here's the trailer for my new comic book UNDERSEA HERO. Issue Zero will be at @Comic_Con booth 2200, and the first book will be on #Kickstarter in November! #comics #comicbooks #comicartist #comicart #underseahero #comiccon #comiccon23 #SDCC #SDCC2023 #art #artist pic.twitter.com/pdPyAK0WUW

— Ian Chase Nichols (@IanCNichols) June 23, 2023
Comics writer Erik Burnham, who is currently writing Teenage Mutant Ninja Turtles: Saturday Morning Adventures, revealed that he'll be at the con next month. Could it be a panel for an upcoming project? We'll have to stay tuned for more details.
This reminds me: I'll be at #SDCC next month. Who will I see there?

— Erik Burnham 💬 (@erikburnham) June 23, 2023
Get ready to ride eternal with your fellow Wastelanders and Neotropians, as this year's Mad Max universe group cosplay photoshoot will take place on Saturday, July 22 at 10am PT. Exact details are still to be announced, but you can follow along on the Facebook event page for more details.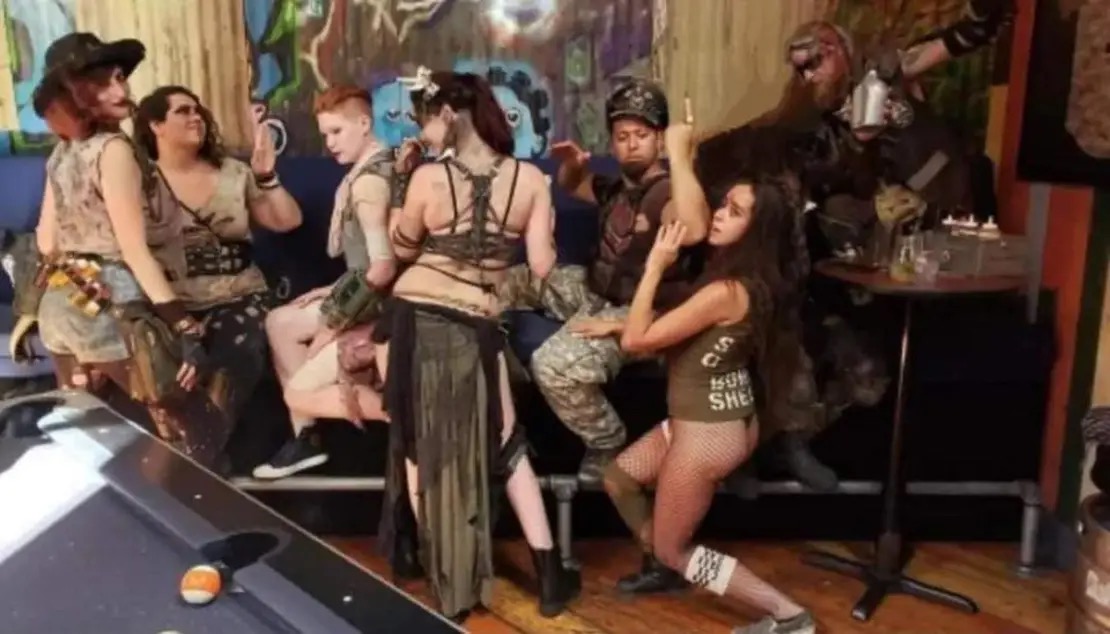 You wanna get nuts? C'mon. Let's get nuts!

This will be (finished) at my Small Press booth, SP-Q06, at SDCC!!! Who's gonna grab it first?!?#batman #80s #movie #timburton #wip #inks #sketch #cover #comic pic.twitter.com/hznLpx83x0

— Jeff Pina SDCC SP-Q06! (@JeffPina78) June 23, 2023
Creator and writer Kayden Phoenix is bringing her Latina princesses to San Diego Comic-Con with The Majestics. Stop by Small Press #O-10 to learn more about this new universe.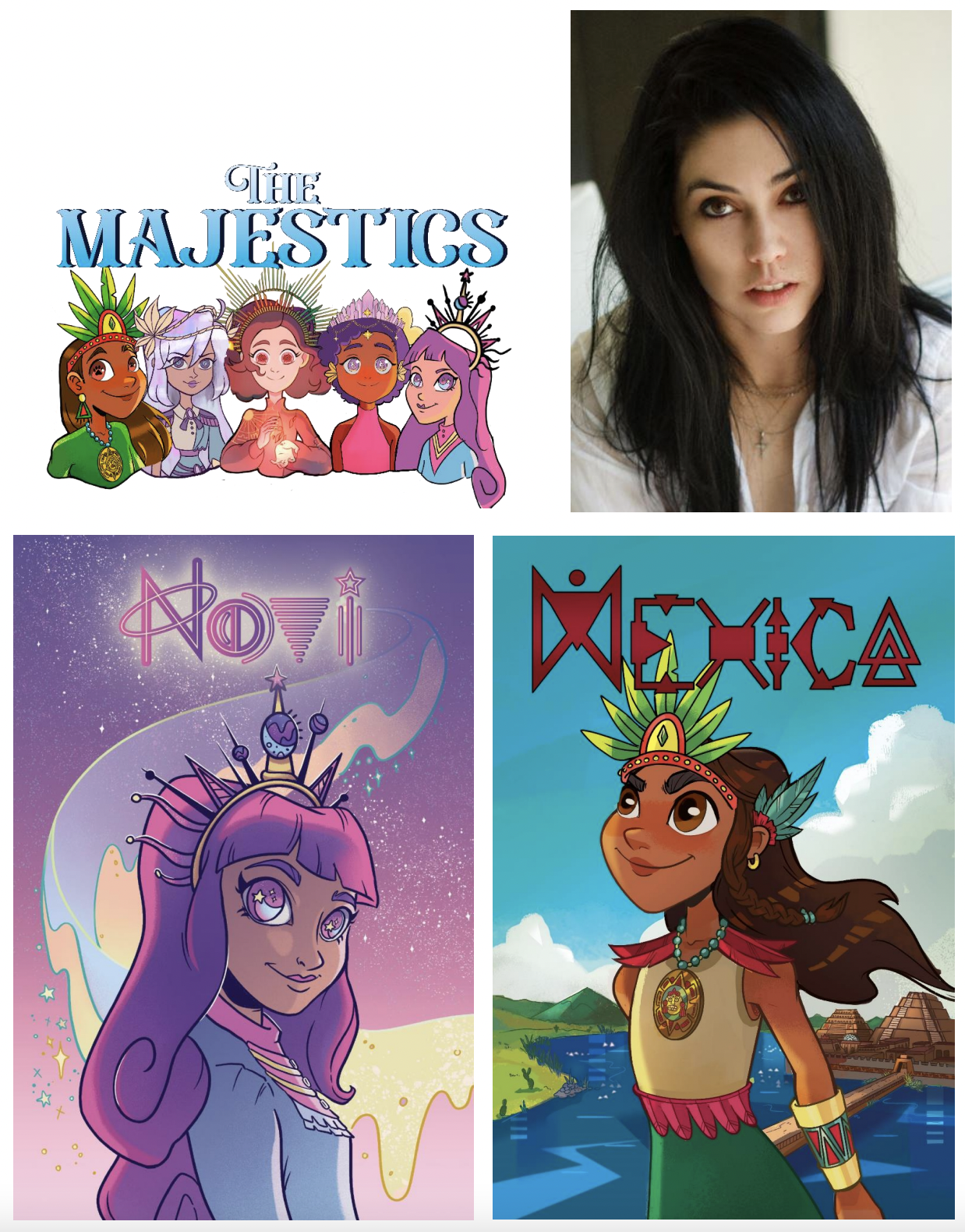 In addition to appearing at XLE Production's Nick at Nightclub event, actress Alisa Reyes (All That, The Proud Family: Louder and Prouder) will be signing autographs at the Autograph Alley in the Sails Pavilion on Thursday, July 20 and Friday, July 21 from 10am-2:30pm daily.
 

 

View this post on Instagram

 
Do you have comics that you need graded (or cards, video games, or VHS and Betamax videocasettes?!)? Then good news, because CGC will be accepting submissions at San Diego Comic-Con. You can find them at both the CGC Booth #901 and the CGC Signature Series Booth #4315. Find more information on their blog post.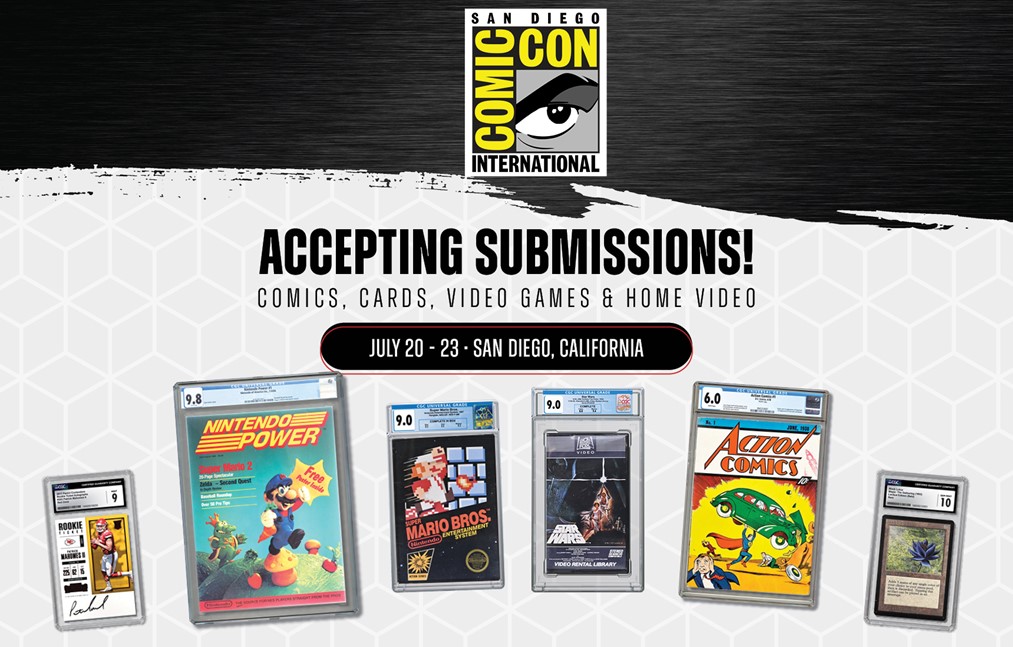 Marvel Studios may not be bringing their big Hall H presentation to San Diego Comic-Con, but Daredevil fans can still join the annual Fandom Without Fear "Saved Daredevil" Meet-Up to celebrate that the fan-favorite series will be hitting small screens again in the future. Find more information on the livestream happening Saturday, July 1.
 

 

View this post on Instagram

 
Want some panel news? Background Noise Comic will be on a panel at San Diego Comic-Con next month, but we'll have to stay tuned for specifics.
 

 

View this post on Instagram

 
Stop by the Konami Booth #3713 at San Diego Comic-Con to demo some of their Yu-Gi-Oh digital games, learn the Yu-Gi-Oh trading card game Speed Duel, create a custom token card, and duel the Master with your constructed deck. All attendees who take demos will have a chance to win prizes. You'll also find a limited edition convention game mat, which features Elemental HERO Flame Wingman – Internal Rage from Battle of Legends: Monstrous Revenge

, for $30.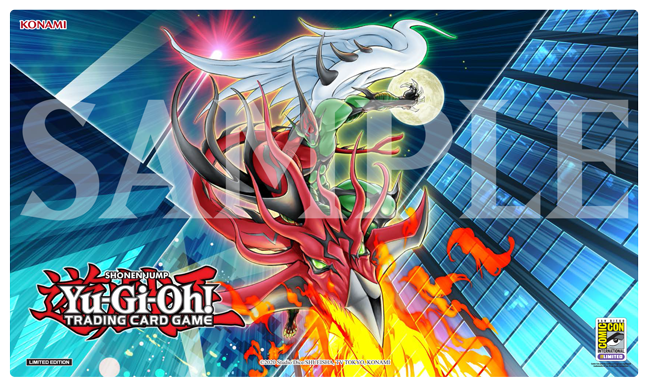 We have to go back. Jo Garfein, who we think singlehandedly keeps the LOST fandom alive, will be on a panel alongside The Jay & Jack Show (The LOST Podcast) and the Getting LOST documentary producer Casinoskunk Productions, on Thursday, July 20 in the San Diego Public Library Auditorium. Swing by for a preview of the 2024 Cancer Gets LOST charity auction.
Hey #Lost fans attending #SDCC next month: I have the honor of being on @jayandjack's panel again w/@gettinglostdoc producer @casinoskunk! Thurs July 20, 2pm (in SD Library auditorium as usual). I'll be previewing the @CancerGetsLOST 2024 LOST charity auction 🤓 #WeHaveToGiveBack

— Jo Garfein (@jopinionated) June 23, 2023
Anything we missed? Let us know by dropping us a line, or tweet us at @SD_Comic_Con.
If you missed our previous Under the Tents 2023 posts, you can find them HERE