For all of those celebrating Father's Day this weekend, we hope your weekend is full of dad jokes, and lots of friends and family. Our own offering for the celebrations is some San Diego Comic-Con news. Are you a dad or someone who loves Ted Lasso-ified cats? We have that! Do you love to rock out to the greatest band in the world? We've got a tribute to the musical (and artistical) stylings of Tenacious D. And there are plenty of other artists, to suit the tastes of all dads, daddies, and anyone else who just appreciates some great con news.
Now, let's take a look at all the news you might have missed:
Le Petit Elefant, otherwise known as artist Genevieve Santos, always creates beautiful, magical pieces, like this "Miss Anya & Bond" artwork. You can catch the original and prints first at the Elegant Easy Revenge: A SpyxFamily vs Chainsaw Man Inspired Art Show & Pop-Up at Moment JTown in San Jose, but if any prints remain, she'll be bringing them along to SDCC.
 

 

View this post on Instagram

 
This is the greatest and best coloring book in the world. Tribute. You can celebrate the greatest band in the world, Tenacious D — otherwise known as Jack Black and Kyle Gass — with a new The Tenacious D Coloring Book from Fantoons. It's 80 pages of art, rock, and fun, full of original illustrations that you can color in to your heart's content. It releases officially on August 14, but the studio will be at San Diego Comic-Con first "to unveil the Tenacious D coloring book to the world". Rock on.
Let's put the F.U.N. back in Networking! Friendly Unofficial Networking (F.U.N.) aims to do just that, with recent events like at the Licensing Expo where they held a Pool Party. And they're bringing their fun on the road to San Diego Comic-Con, though details are still TBA about this event.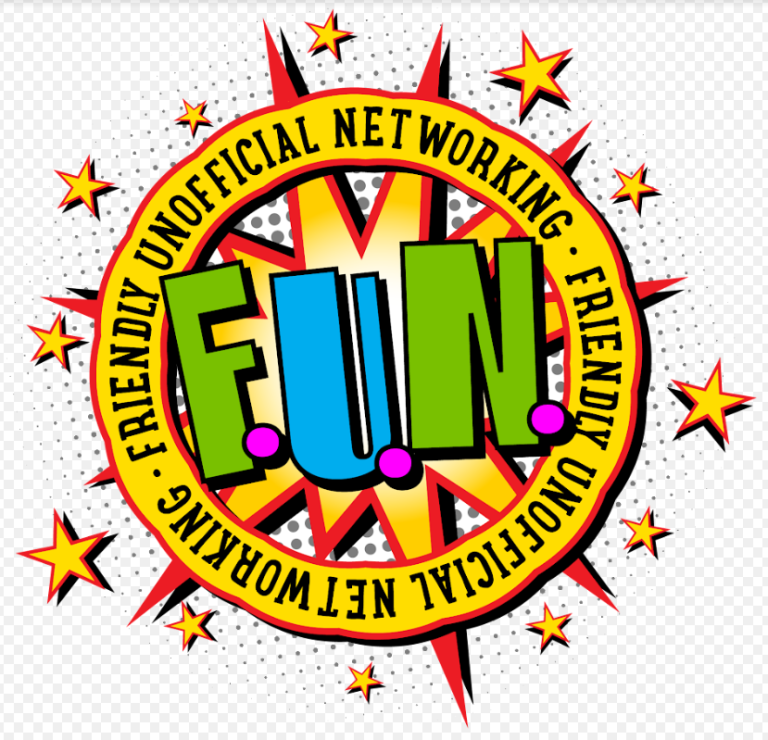 We don't think Scott C. should leave. You'll find Scott at Gallery Nucleus at San Diego Comic-Con this year, and he's cooking up something inspired by I Think You Should Leave.
 

 

View this post on Instagram

 
Ask any creative professional, and they'll tell you: Burnout is real. You can hear from award-winning writers, artists, and more on the "From Burnout to Brainstorm" panel at SDCC. Exact date, time, and room are still TBA, but writer Jamila Rowser, cartoonist and illustrator Nidhi Chanani, author and artist Victoria Ying (who can't stay away, after all!), writer and graphic novel editor Kiara Valdez, cartoonist and educator Marco Finnegam, and comics editor Amanda Meadows will be on hand to discuss creating work that excites them.

Digital creator Ben Dunn showed off a San Diego Comic-Con exclusive for Ninja High School's Swimsuit issue, with a cover by Eric Perez Garcia and colored by Tony Glavan. Details are still TBA on how to pick it up, but Antarctic Press' booth seems like a safe bet.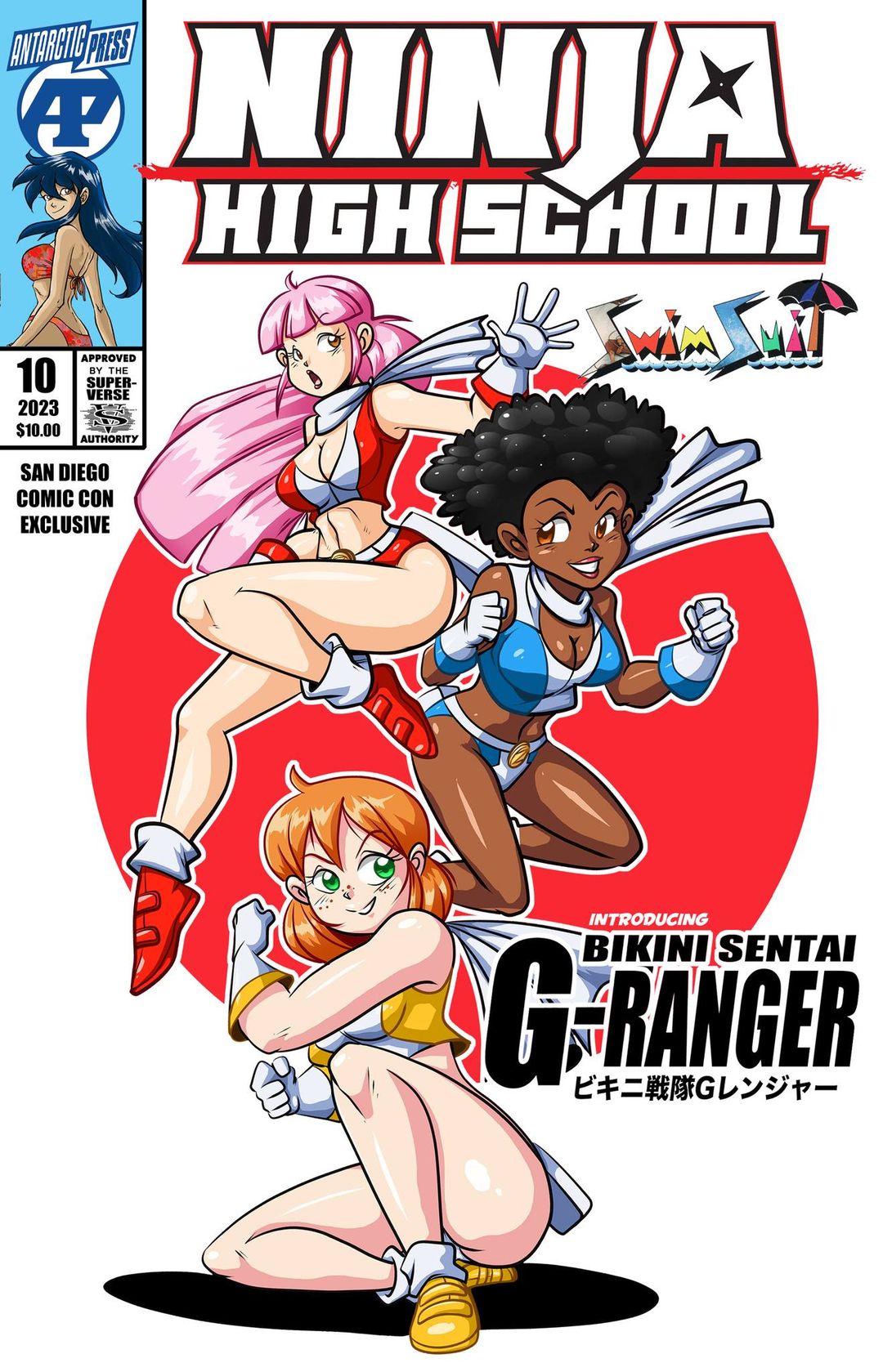 TOKYOPOP, one of the biggest manga publishers in North America, will be heading to San Diego Comic-Con this year. You can find them on both the exhibit floor and at two Thursday panels: "Manga for Everyone" from 1pm-2pm, and "Manga Publishing Industry Roundtable" from 5pm-6pm.

Speaking of panels, the "Success in Creativity: Making the Best of Your Resources" panel will see a group of creatives dispensing advice and insight into managing full-time responsibilities while pursuing part-time passion projects. And 30 lucky panel attendees will get a chance to win a One by Wacom tablet at the panel. You can read more about the panel, and the giveaway, over here.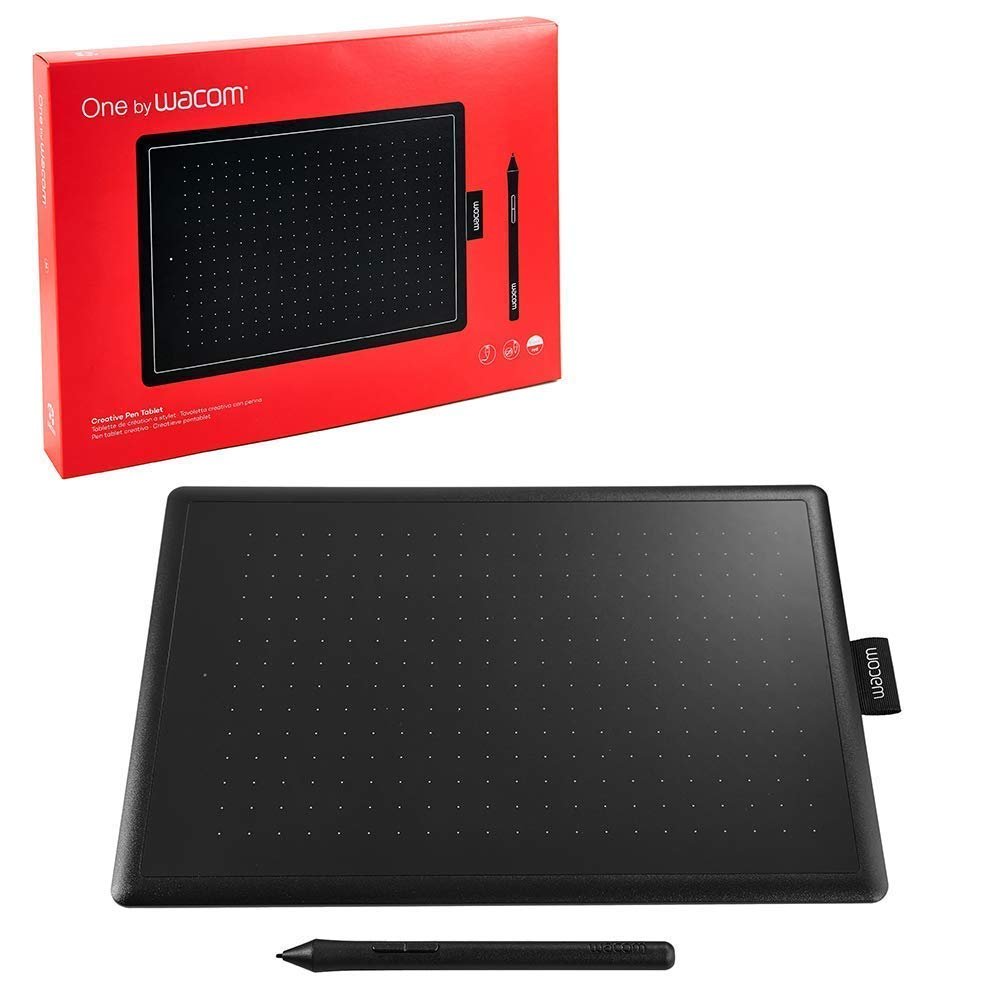 There are more giveaways still to come though, as Chandler Poling, co-host of the X-Reads Podcast, revealed that he's busy working on this year's X-Men Fandom panel, and that this year's giveaway item is "jaw dropping". Now that's X-citing news!
Finish building out the X-Men Fandom Panel 🙌

— Chandler – SDCC is next! (@ChandlerPoling) June 17, 2023
The giveaway this year is jaw dropping 👀

— Chandler – SDCC is next! (@ChandlerPoling) June 17, 2023
 

 

View this post on Instagram

 
Now that's one cool cat (and one giant avocado). Artist Martin Hsu is channeling his inner Zava as he shows off a closer look at his series of Ted Lasso original pieces.
🥑⚽️😺 #TedLassoCats#sdcc #sdcc2023 #tedlasso #zava pic.twitter.com/mpnuJ8kG5B

— Martin Hsu 徐 👨🏻‍🎨 SDCC Booth 4530 (@MartinHsu) June 16, 2023
There are more cool cats where that came from, as Hsu also showed off his sketches for Dani Rojas and Sam Obisanya in their most feline form.
Caturday with the boys 😺⚽️#TedLassoCats #TedLasso #sdcc #sdcc2023 pic.twitter.com/zEnjHqYzoj

— Martin Hsu 徐 👨🏻‍🎨 SDCC Booth 4530 (@MartinHsu) June 17, 2023
And if Hsu's original character work is more your cup of tea, then there's good news, as he's considering bringing some of his original illustrations for his character Dragon Boy, from his Dragon Boy Tales 1.
Thinking about putting up some OG #DragonBoyTales original illustrations from the vault for sale at #SDCC this year… maybe it's time to let them go? pic.twitter.com/y8CAssAGYo

— Martin Hsu 徐 👨🏻‍🎨 SDCC Booth 4530 (@MartinHsu) June 17, 2023
Prepare to be judged. Quest Me Podcast revealed that they'll be judging a costume contest at the convention for Firefly and Star Wars cosplayers alongside the Sudden but Inevitable podcast.
It's officially official!! I will be representing the @QuestMePodcast and @SuddenBut podcasts this year at freaking SDCC!!!
If you're a cosplayer and do any sort of #Firefly or #StarWars cosplay ill be judging you in a costume contest!! I'm so freaking excited!

— Quest Me Podcast (@QuestMePodcast) June 16, 2023
Illustrator Sara Kipin revealed a fun new print for manga series Trigun, which she confirmed will be battling its way to San Diego Comic-Con this summer all the way to Booth #2015.
Trigun print for FanExpo Denver and SDCC! 🐛 pic.twitter.com/m3bZ8xYLpC

— 🌜Sara Kipin🌛 @SDCC Booth #2015 (@sarakipin) June 16, 2023
STUFF! We all want it! But what happens when it fights back? You can ask Attack of the Stuff author and artist Jim Benton yourself at the Mad Cave Studios and Papercutz signing on Friday, July 21 at 10am at Booth #2806.
more SDCC fun @PapercutzGN @MadCaveStudios pic.twitter.com/l4d3wN2Qz6

— Jim Benton (@JimBenton) June 16, 2023
Artist and illustrator Adi Granov has been busy working on two brand new sketchbook for 2023, showing off Adi's comic and poster work. The first, for comics, will be 44 pages and have spot UV on the cover (LE 500), while the Tempest poster cover one will have foil and an extra 8 pages of Tool poster content (LE 200). You'll find it at both San Diego Comic-Con this summer, as well as New York Comic Con.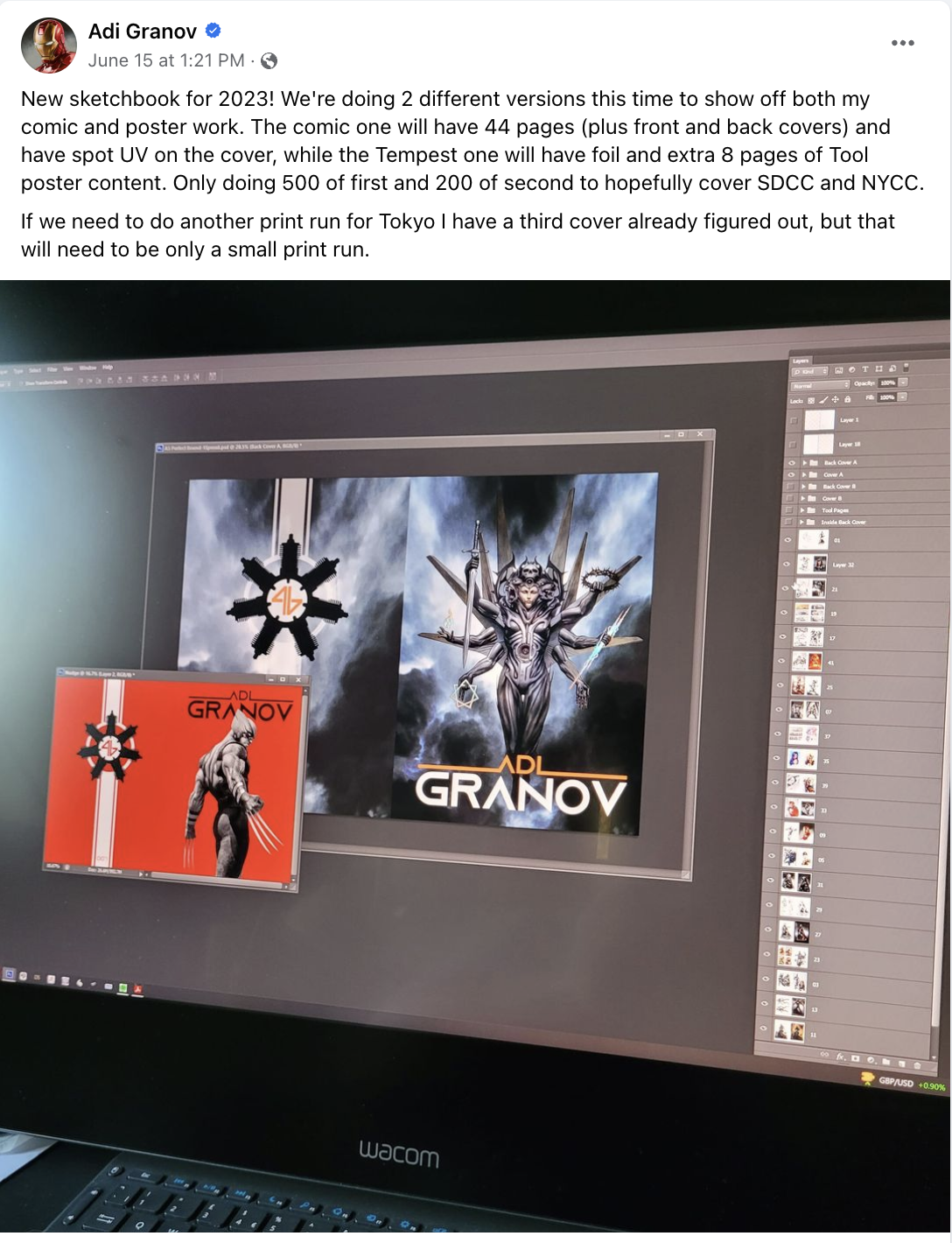 BB-CRE.8 is here to rip you up with a new mash-up pin design for San Diego Comic-Con. They showed off a teaser of the new design, which features Chainsaw Man shredding the Comic-Con logo.
Almost done with another #SDCC EXCLUSIVE enamel design. Just need to add a couple more details but this one is probably going to be my favorite mashup of the iconic COMIC CON logo being shredded by Chainsaw Man! #sdcc2023 pic.twitter.com/M6lFAjgvZB

— BB-CRE.8 🔜@SDCC BOOTH 1334 (@bb_cre8) June 17, 2023
Singer, songwriter, and author revealed that his new graphic novel Horrorscope will be exhibiting at San Diego Comic-Con.
I am pleased to announce that "Horrorscope" will be at Comic-Con in San Diego from July 20-23. We will be located in the graphic novel adaptation of the film & TV section. From the novel to graphic novel…and to what is now to come. #comiccon @fxala2 @Comic_Con @LouDPhillips… pic.twitter.com/CsZGLoTEKm

— BRIAN EVANS (@croon1) June 17, 2023
Artist Mary Bellamy, also known as "Zorilita", only has a handful of a few of her pins left. If you're after any of these designs, be sure to stop by Small Press #N-04 early.
These enamel pins are almost gone! Some with less than 15 available. Check 'em out at #sdcc @SD_Comic_Con pic.twitter.com/ZV8tnOHbqL

— Zorilita – Mary Bellamy SDCC Small Press N04 (@Zorilita) June 17, 2023
Night's Edge author Liz Kerin has "a couple different events on the docket" for San Diego Comic-Con which include panels on both Friday and Saturday, but we'll have to stay tuned to see what exactly that details.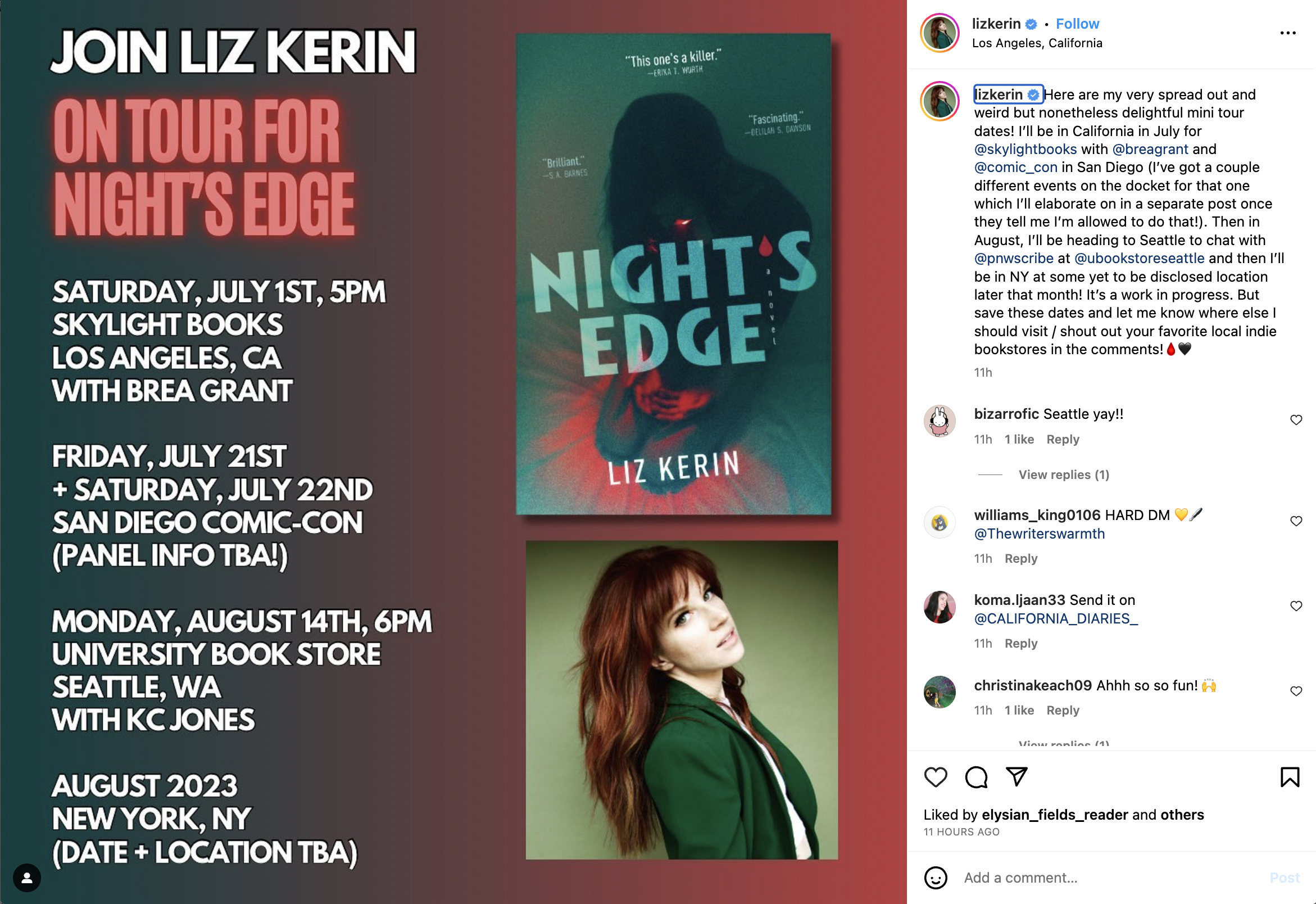 Anything we missed? Let us know by dropping us a line, or tweet us at @SD_Comic_Con.
If you missed our previous Under the Tents 2023 posts, you can find them HERE