Josey Tsao is a Los Angeles based background painter and illustrator who has worked with theme parks, publishers and for animation.
Tsao's delightful art is full of light and joy, playfully using color and invoking a sense of lightness that makes you feel like you could, at any moment, lift into the sky and soar like a balloon. 
2023 is the first time that Tsao has exhibited at San Diego Comic-Con and they will be in Artist Alley at table #AA-24 with a wide selection of beautiful prints and other items.
"Starlight" Gold Foil Art Print – $35
12″ x 18″ with Gold Foil Accents
Created for Spoke Art's "Anime in LA" Exhibit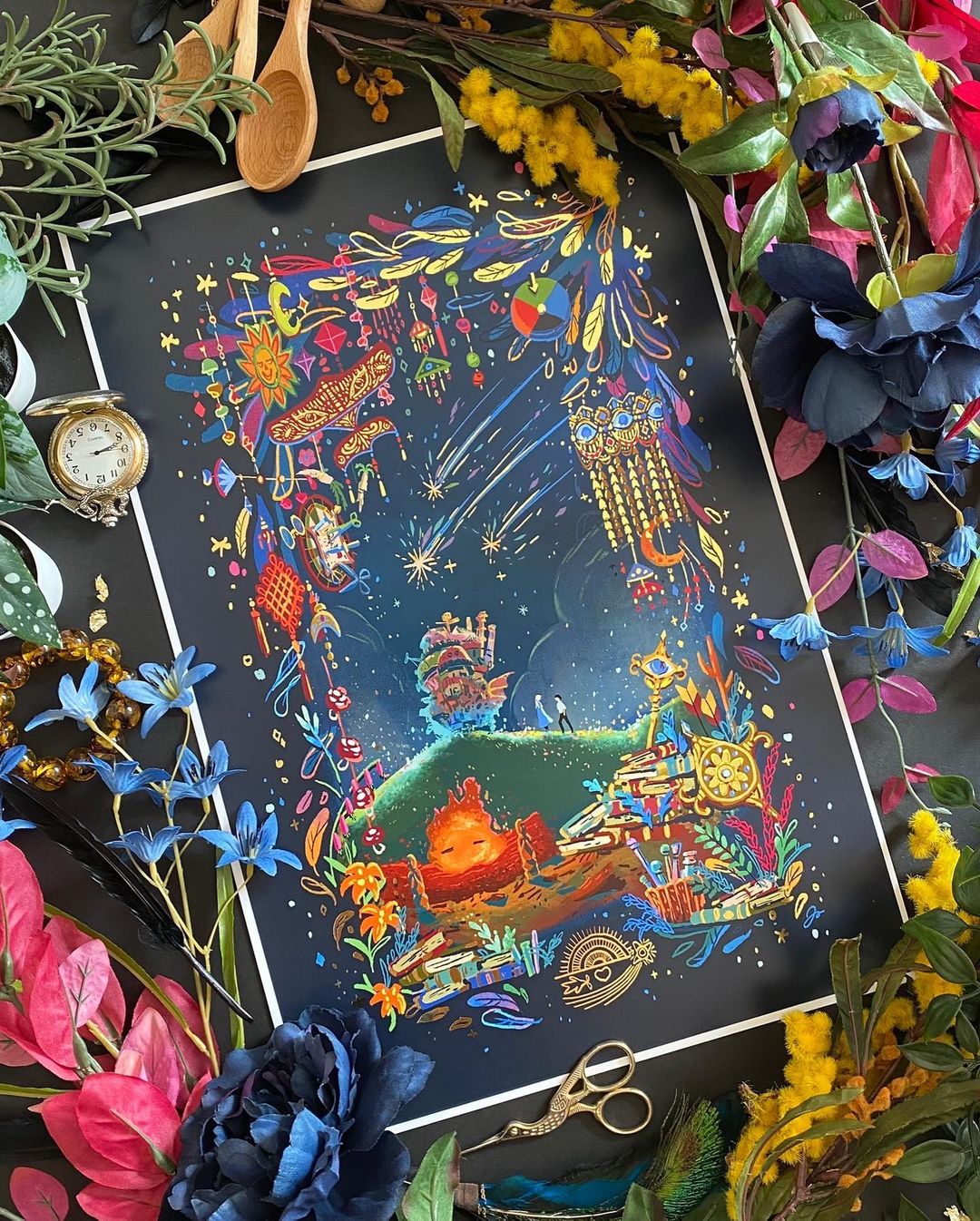 "Twilight Teahouse" Gold Foil Art Print – $30
12″ x 18″ Gold Foil Art Print 
Inspired by the seaside town of Jiufen in Taiwan.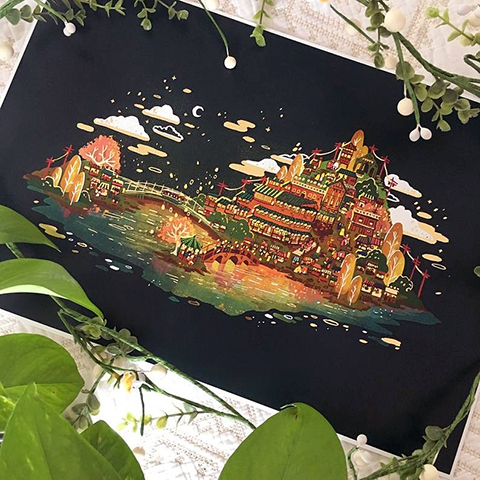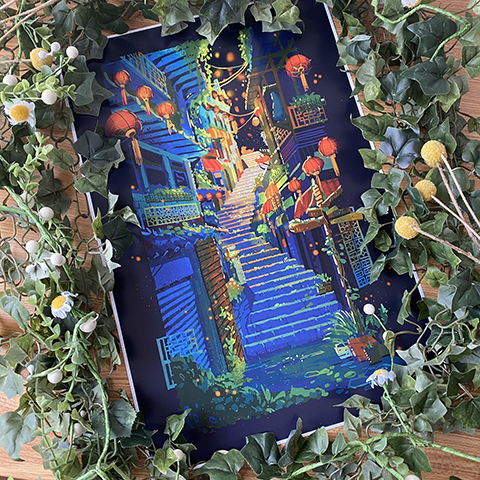 "Night Greenhouse" Gold Foil Art Print – $30
11″ x 14″ Gold Foil Art Print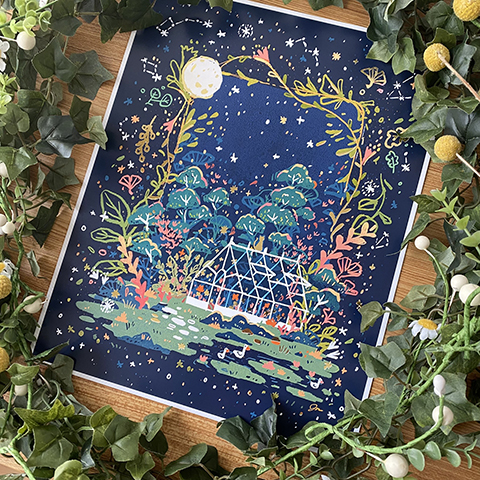 Desk Mats – $35
70 x 30 cm (Approx 27.5″ x 11.8″)
Stitched Edges
Machine Wash Cold Gentle, Air Dry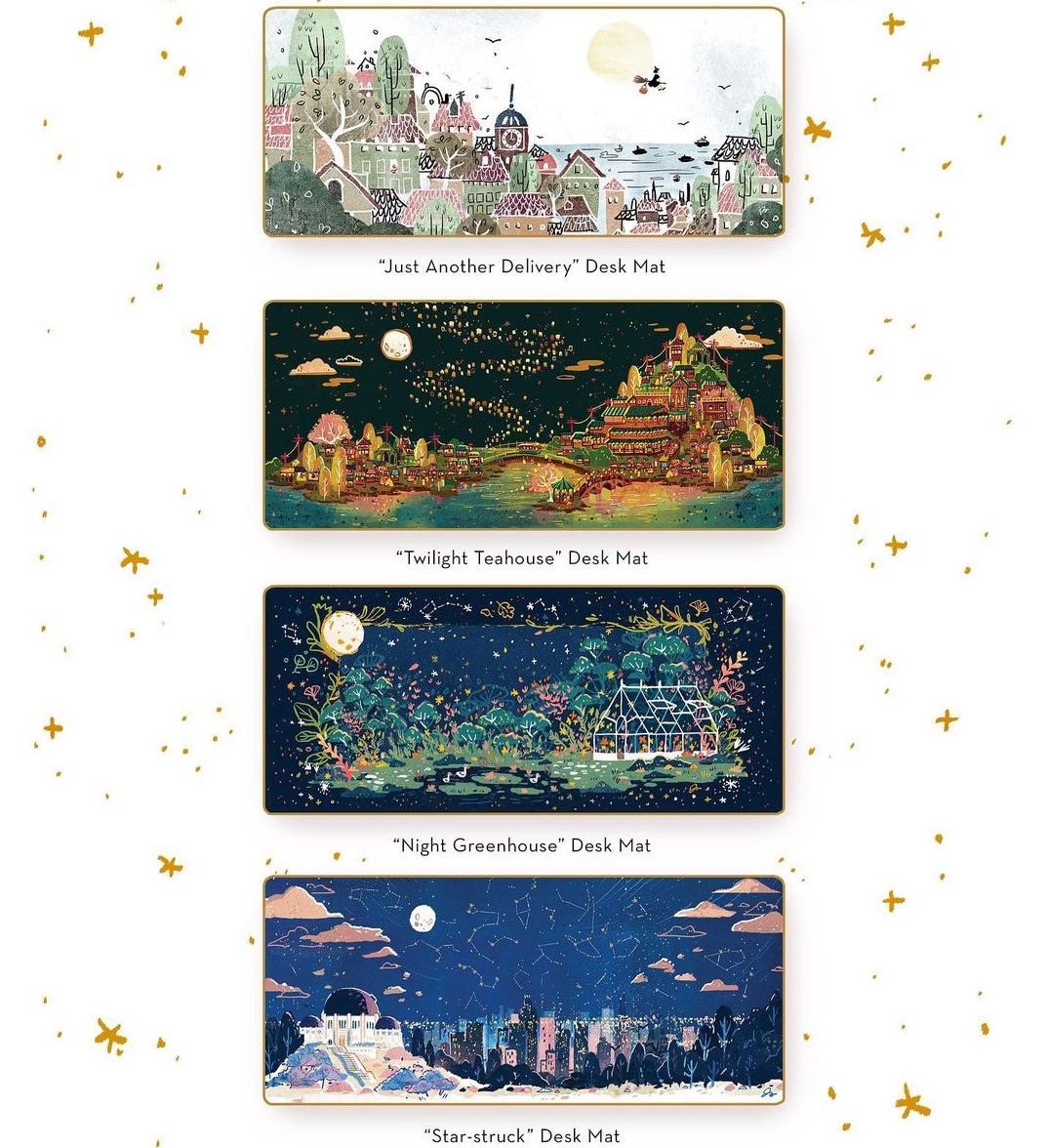 Various Art Prints – Individually Priced