Every week from now until San Diego Comic-Con, we're celebrating you: our readers! So let's meet this week's Attendee of the Week: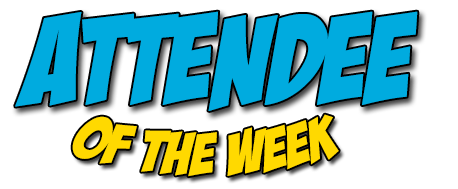 Barbara D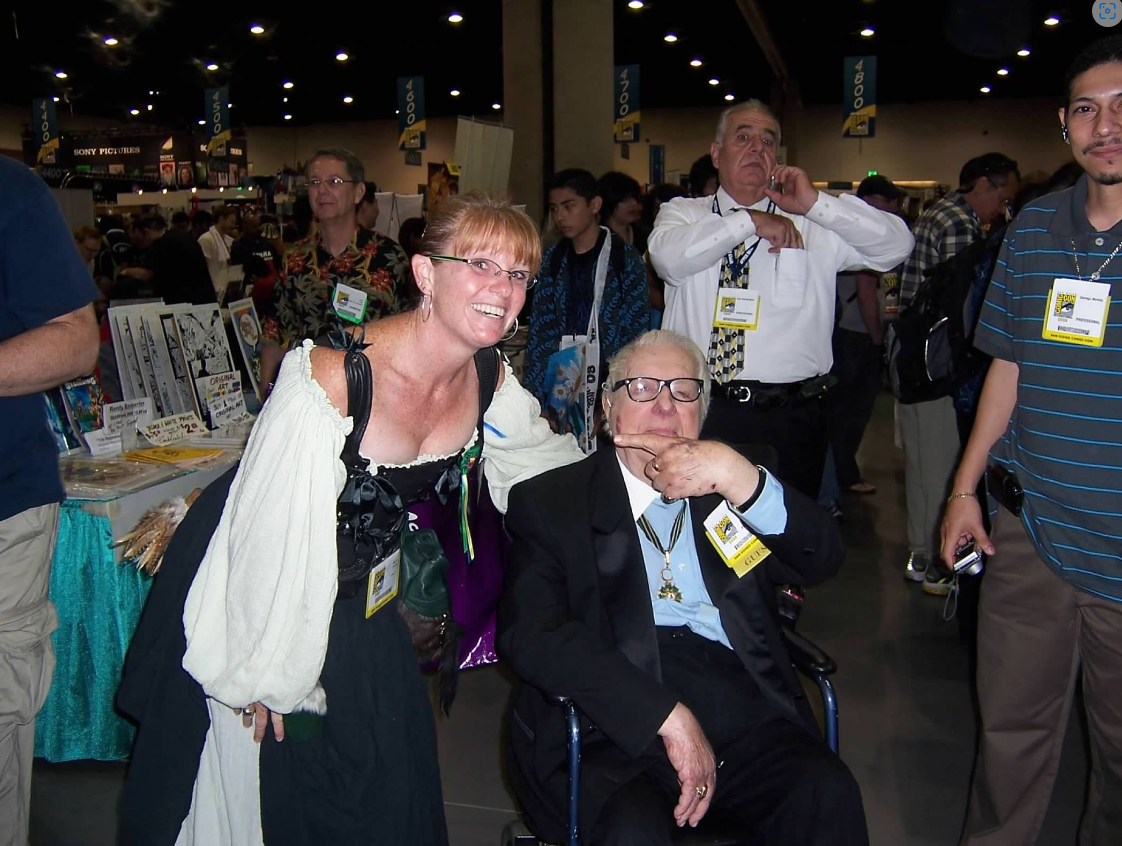 Where are you traveling from?
All the way from La Mesa, CA! Almost 9 miles from Convention Center!
How many years have you been attending?
30-ish years! First attended the last year it was at the Performing Arts Center. I remember the first year it was at the Convention Center, I used to walk right up day-of and buy tickets!
What was your favorite panel and why?
So many!! Hall H always brings the excitement, and when they use the screens along the side of the venue (like they did for Rings of Power last year or Spider-Man (many years ago) it is really something! But year after year, The Walking Dead is always my favorite! The cast and crew just really seem to love each other and they are so funny! I will really miss those! And ANYTHING with Chris Hardwick as moderator is a must!
What is your favorite exhibitor or artist booth and why?
Love walking the floor! Always make sure to visit BBC and all the 'small' artist booths. There is always way too much to take in on one visit! We usually spread it out over the Con with a few hours each day.
What's your favorite item you've ever taken home from the convention (swag, exclusive, merch, etc.)?
All the Game of Thrones panels gave out great swag bags full of shirts, books and goodies. Once I got a Hateful Eight t-shirt after answering some Quentin Tarantino trivia questions, still love that shirt!
What was your favorite autograph session and why?
We have never done autograph sessions, but enjoy walking through the area to catch a glimpse of who is there. Enjoyed seeing June Lockhart from Lost in Space and Jayne Wiedlin from the Go-Go's once!
Tell us about your most memorable celebrity encounter at the convention.
Stan Lee! Caught him walking through the Gaslamp. My husband looked up, said "Hey, Stan Lee!". He smiled, pointed back, and said "Hey!". Chris Hardwick! Caught him crossing the footbridge.  We said, "We love you Chris". He yelled back, "I love you too, Amy and Rory!" because we were in Doctor Who costumes. And finally Ray Bradbury in 2008. He was in a wheelchair on the floor, and stopped to take a picture with me. Funny, amazing and iconic moment for me!
What is (or was) your favorite offsite and why?
The Walking Dead Escape zombie run at Petco Park in 2013! WOW!! So scary and fun and a good workout!
Where is your favorite place to eat during the con?
Basic pizza near Petco, Tequila Bar and Grille at the Marriott, and Mary Jane's Diner at the Hard Rock.
What is your favorite thing about San Diego Comic-Con?
This is a tough one….Everything! I love the energy of the event and I love the people! All of us 'geeks' getting our geek on, so accepting and welcoming.
What is your tip to a good con?
Don't stress about what you are missing, you can't do everything! Enjoy to the fullest what you can do. Be kind and have fun! Standing in queue can be an adventure in itself. Enjoy meeting those standing with you, you'll be there a long time (have done a few overnighters) and have met some very cool people!
What made you interested in attending SDCC the first time?
So long ago, but it must have been my love for Sci Fi and popular culture. And it didn't hurt that it was right here in my own backyard.
How would you describe SDCC to someone who has never been before?
Fun and amazing! So much to do and see. Panels, exhibits and offsite adventures. Jump in!! *Must like crowds.
Want to be featured as our Attendee of the Week? Find out how!