Every week from now until San Diego Comic-Con, we're celebrating you: our readers! So let's meet this week's Attendee of the Week: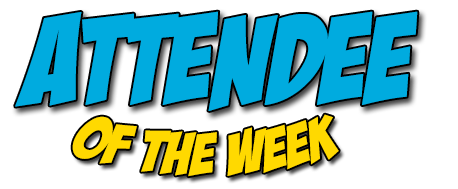 Jason Gutierrez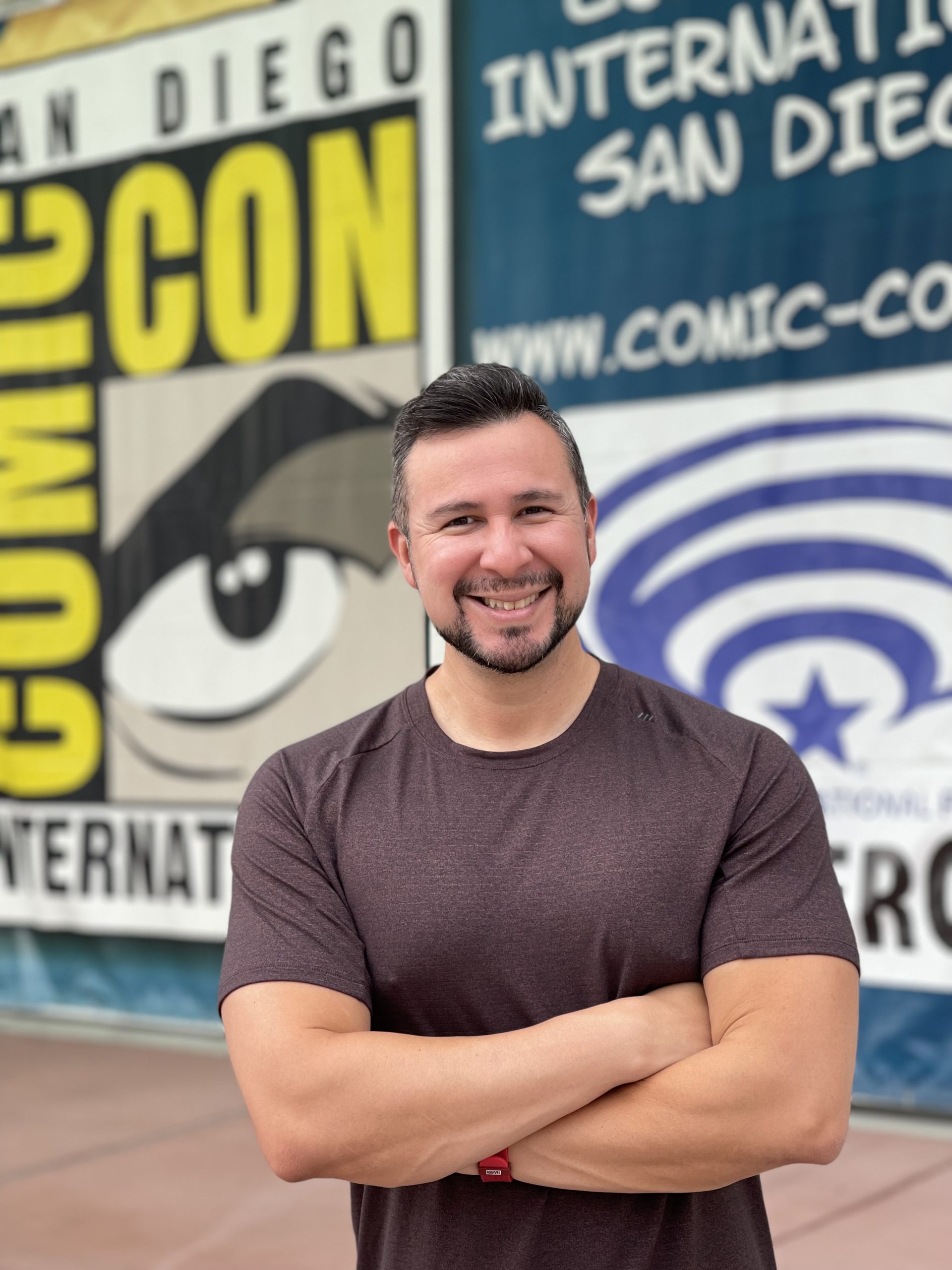 Where are you traveling from?
Houston, TX
How many years have you been attending?
This is our 12th Comic-Con. SDCC 2011 was my first time … a journey into mystery! 
What was your favorite panel and why?
Saturday's have traditionally been our Ballroom 20 day. We know that after we get up, get our Starbucks, it's straight to the con to line up in the sails pavilion area to get into Ballroom 20. We are/were huge fans of all the CW shows like Supernatural, Originals and everything Arrowverse. Last year's Hall H Funko panel was a new adventure. It was my first time in Hall H and being a Funko Funatic, it was a milestone to see the brand in such an incredible space. 
What is your favorite exhibitor or artist booth and why?
SDCC has always been about Artist Alley. Top favorite artist, person in the industry to visit by far is Todd Nauck. I walk away each year with a new piece of original art from Todd. It's become a tradition and our office/house wall's appreciate it! 
What's your favorite item you've ever taken home from the convention (swag, exclusive, merch, etc.)?
Since I was nine years old, buying comics at yard sales, swap-meets and comic shops, I always wanted a piece of original art by Arthur Adams. In 2018 I was able to have that dream come to fruition with a special edition remark print, exclusive to the con. What makes it even more monumental, the remark is of DARK PHOENIX! Jean Grey is my all-time favorite character.
What was your favorite autograph session and why?
SDCC was the first place that I got to meet Rob Liefeld, another iconic artist in the industry and pivotal to my love of comic art growing up. I was able to have him sign a few books and chat about comics.
What is (or was) your favorite offsite and why?
The Walking Dead zombie obstacle course. We were able to do this our second year of attending SDCC and it was fantastic because once we were done with the course (yes, we both got infected) we were able to participate as zombies and went through some really cool make-up and zombie training.
Where is your favorite place to eat during the con?
Anywhere that has available seating. For real! The Gaslamp is packed and with all the cool food and drink specials at each place, each year is "new." However, we have a tradition that started with Tom and Terri Hodges, Ryan Wilcox and Katie Cook – Sunday dinner at Lou and Mickey's. 
What is your favorite thing about San Diego Comic-Con?
It's a week-long adventure that is independent of time. Four 5 days straight, you get to live in your favorite fandom(s) with like-minded friends. Many friends that are now like family to us have come from SDCC and collecting Funko. Each year is a big reunion and a new chapter in our ever-adventurous life.
What is your tip to a good con?
Take it all in stride. There's so much to see, do, buy, and experience and it's impossible to do it all. From exhibitos to panels, evening parties and fan meet-ups, you cannot do it all and that's ok. Find what you can and live it up. Don't stress too much. Now that can be easier said than done.
What made you interested in attending SDCC the first time?
When I was younger I had always wanted to go. I saw it advertised in Wizard magazine for years and we just didn't have the means to go when I was younger. Upon meeting my husband, Jon, our first year together we learned that we both had an interest in checking it out due to his love of Star Wars and My love for Marvel and DC superheroes. He truly made it happen and it's been an epic adventure for us each year since 2011.
How would you describe SDCC to someone who has never been before?
It's a multiverse of madness and you should go in with no expectations so that the experience is unforgettable, but in a perfectly good, geeky way. 
Want to be featured as our Attendee of the Week? Find out how!