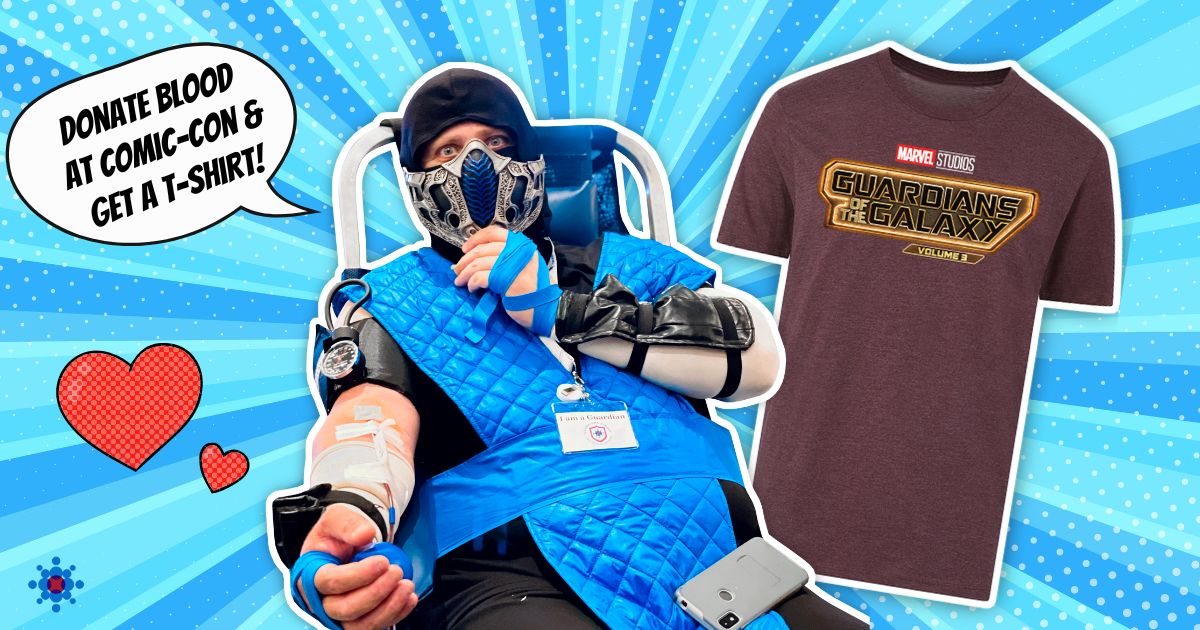 You can be a real life superhero. The San Diego Blood Bank returns to the Manchester Grand Hyatt during San Diego Comic-Con with their annual Robert A. Heinlein Blood Drive for 2023.
Not only is this an awesome opportunity to give blood to help save lives, but you also typically receive convention-themed goodies as a thank you .
Appointments are now available for Wednesday through Sunday during the convention, which can be booked at the links below. Walk-ins are also welcome, and no convention badge is needed to donate. Donation time varies by person, but allow at least an hour of your time for check-in and blood draw.
You can find out more about the history of the Robert A. Heinlein Blood Drive on the San Diego Comic-Con website.