Artist Brian Cook of Portland, OR has a simple philosophy. Put Butts on Things. It means exactly what it sounds like, put butts…on things….and then put those things on enamel pins. 
Cook will have a larger, more expanded spot this year at San Diego Comic-Con, booth #4417, where they will have their first ever Butts on Things exclusives, plus a bunch of other cute butts on cute things. Scooch on over and  take a peek at all the cheeks.
[UPDATE July 14]
Butts on Things has teamed up with Little Shop of Pins for a steamy new pin — "San Diego Comic Buns". The 2" hard enamel pin features screen printed things, and will be available for $14.
It's limited to 400 pieces, with 200 available at Little Shop of Pins Booth #4621, and the other 200 available at Butts on Things / Brian Cook Art #4417.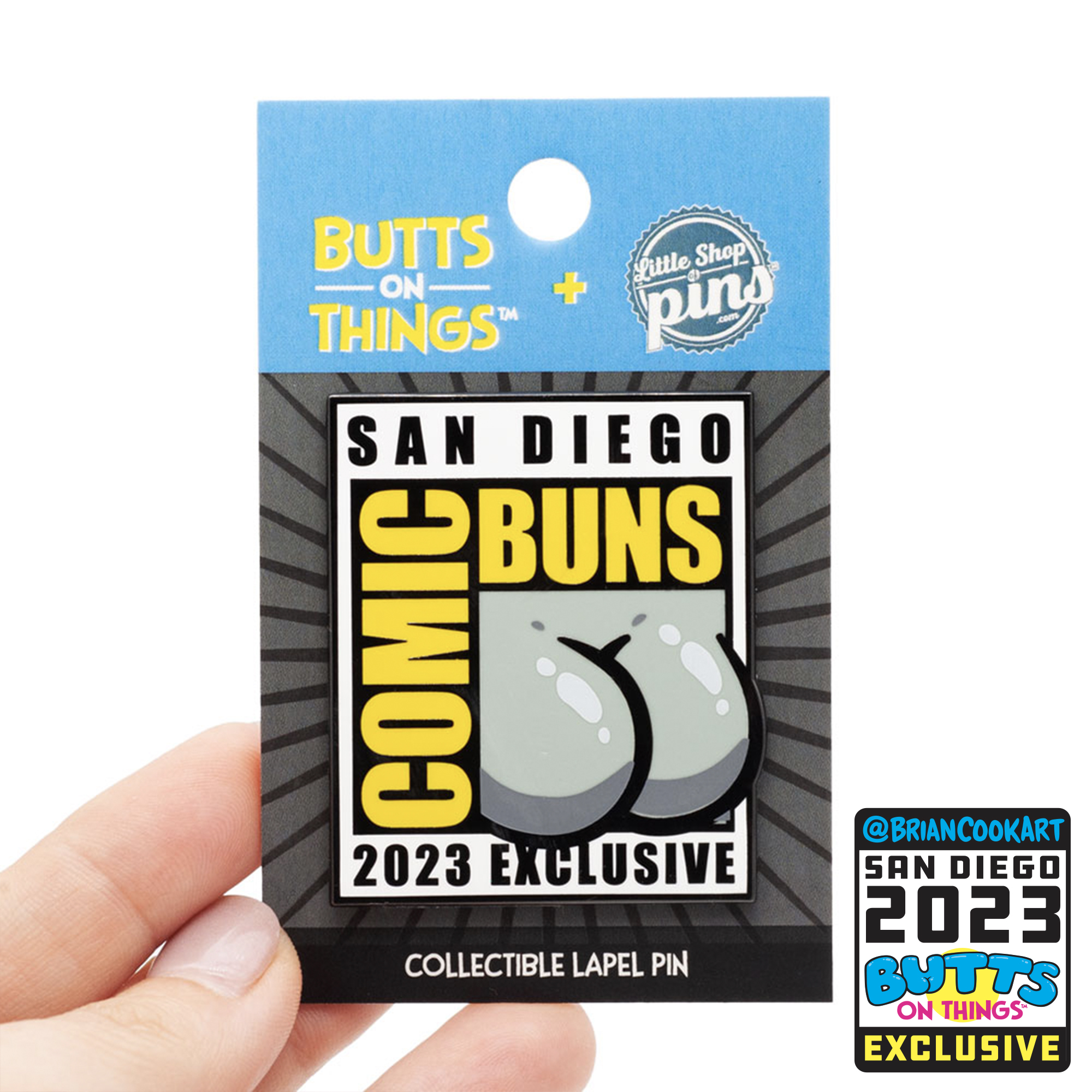 [PREVIOUS]
Bowser Pin San Diego Comic-Con Exclusive – $14
Limited to 300 pieces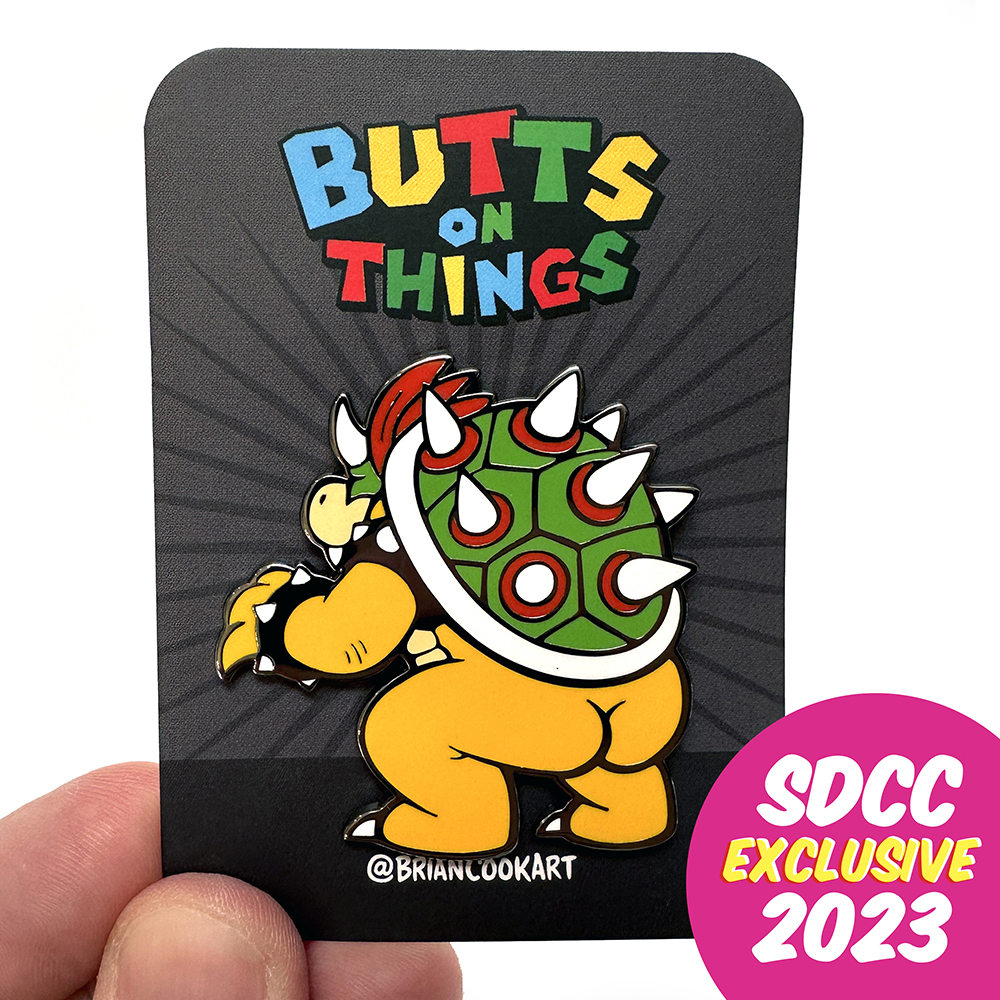 Speedy Minifig Pin  San Diego Comic-Con Exclusive – $12
Limited to 200 pieces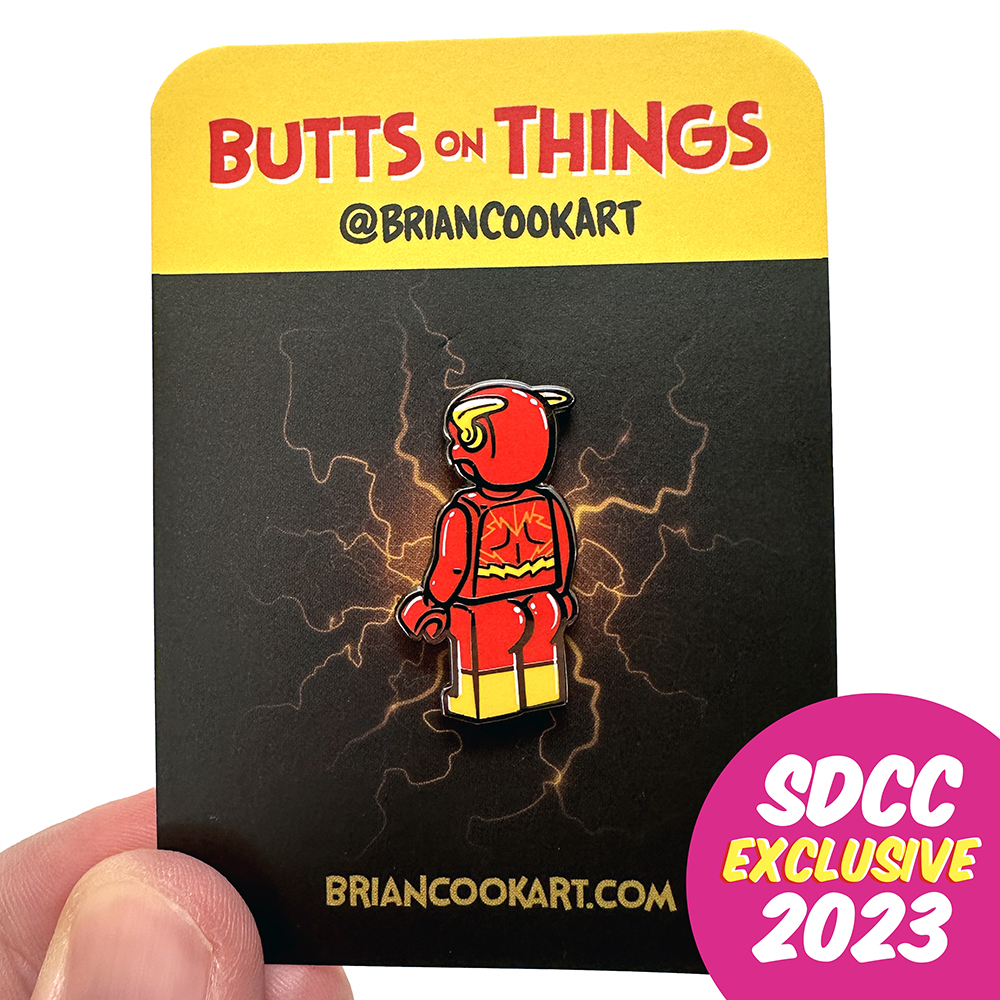 Butts on Things Activity Book – $18
New debut product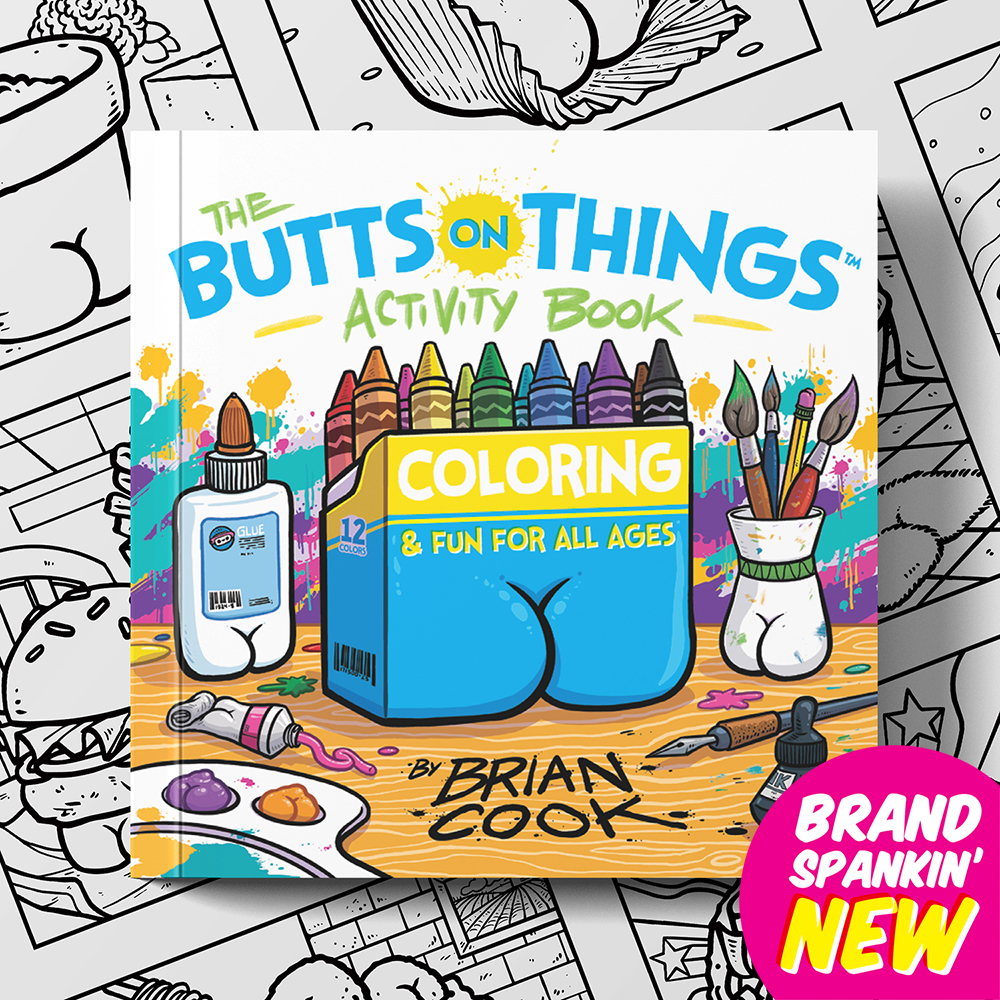 Question Block Pin – $12
New debut

America's Butt Pin – $12
New debut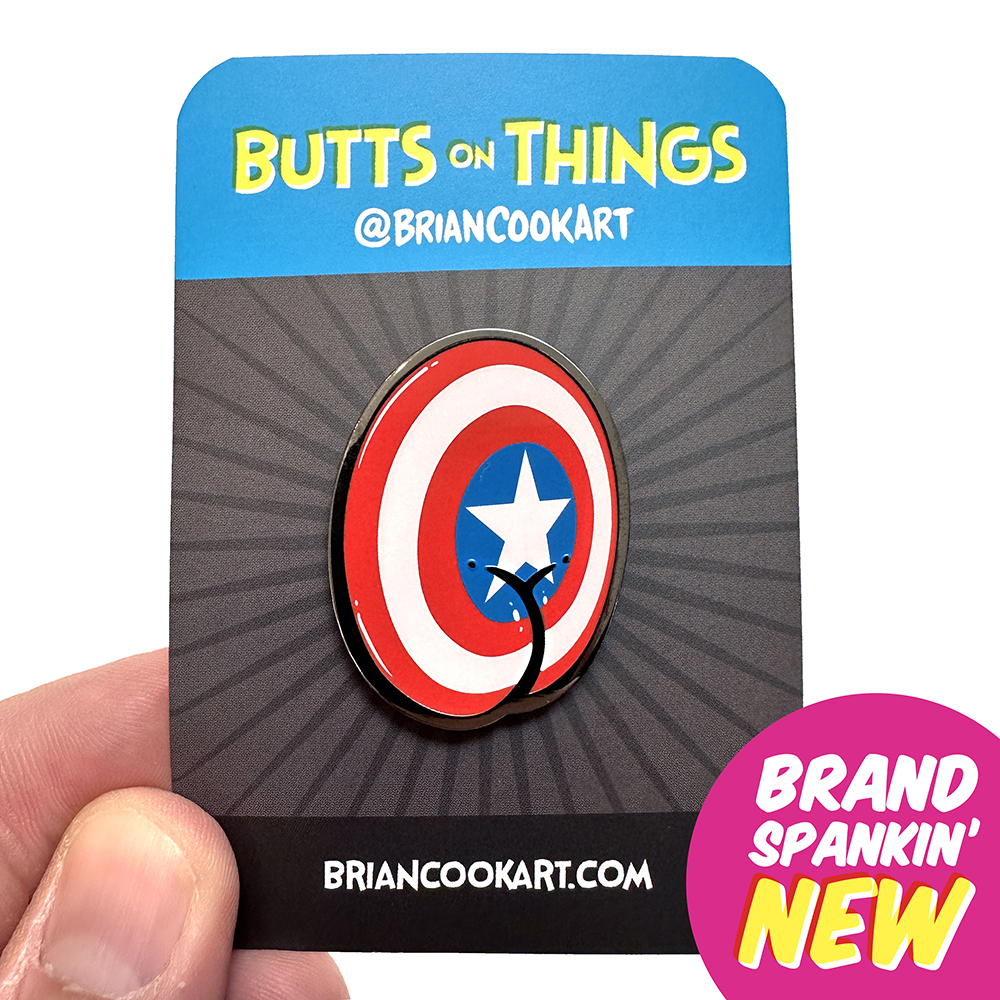 Yoshi Butt Pin – $12
New debut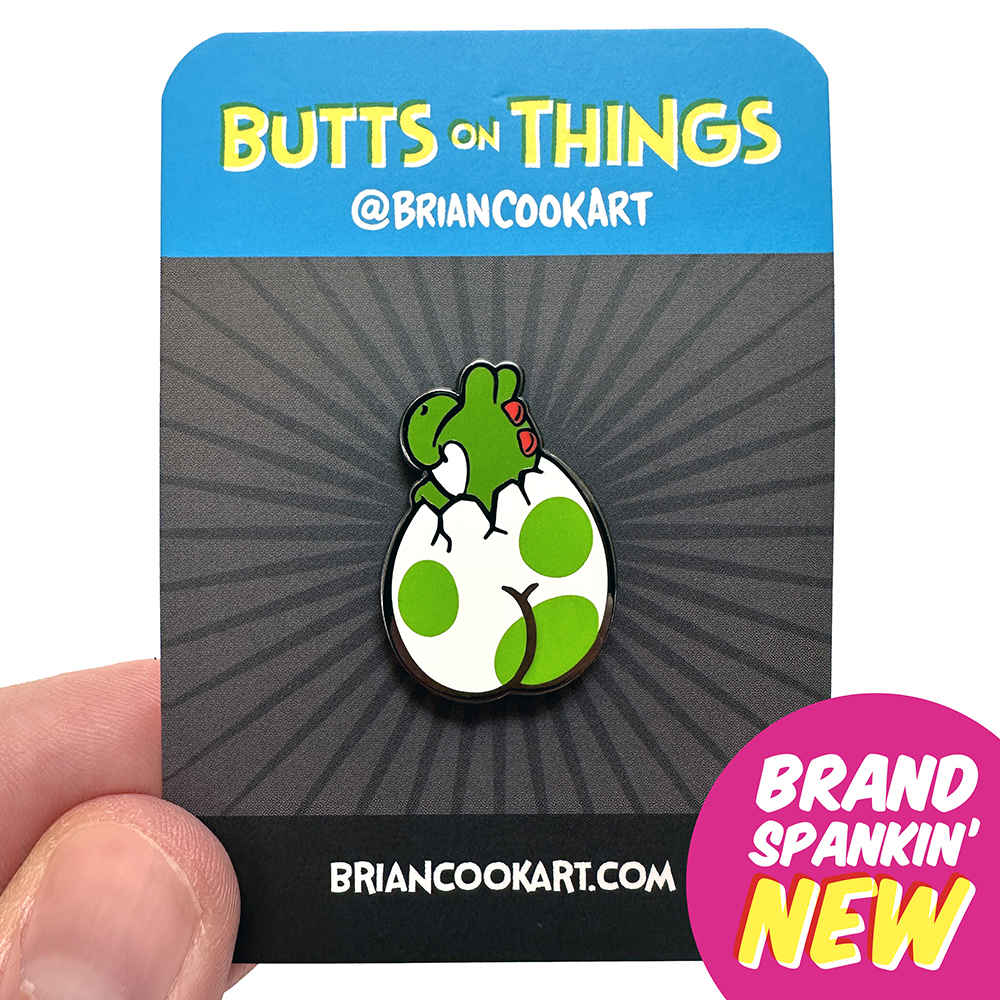 Kirby Butt Pin – $12
New debut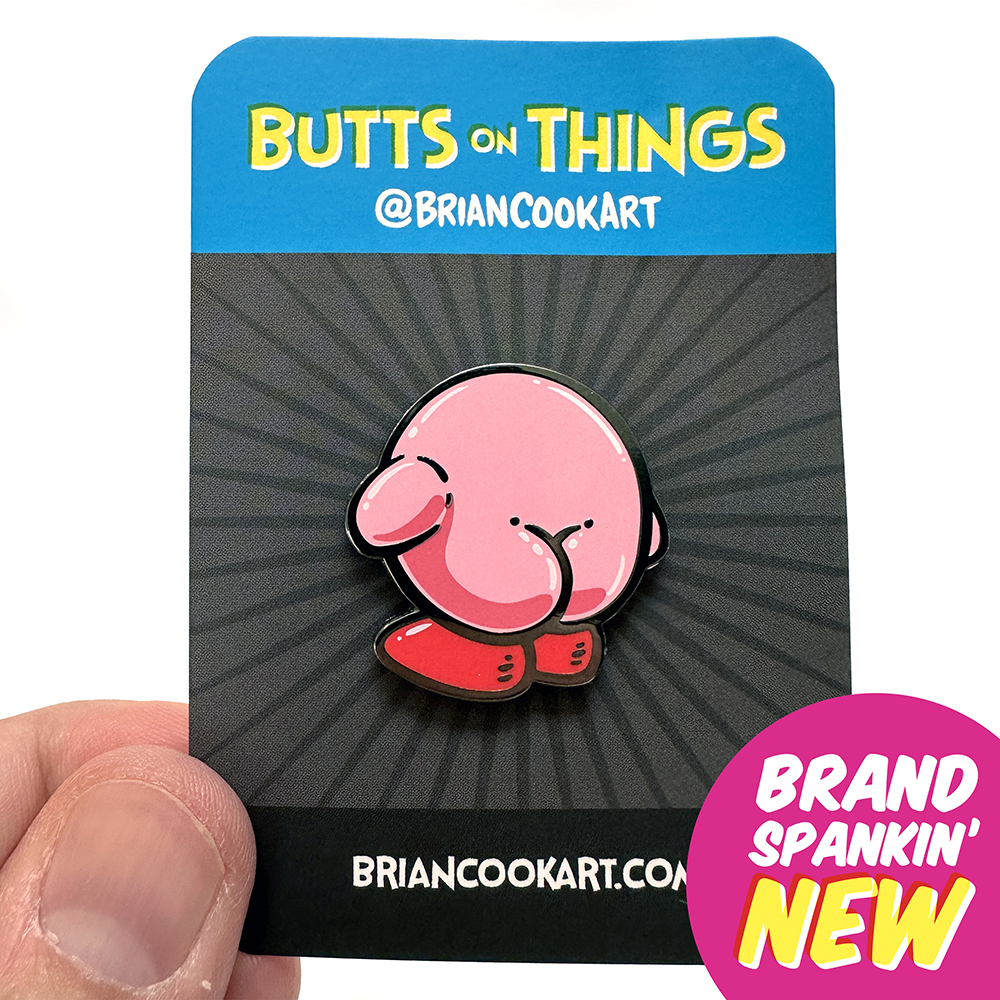 Cupcake Butt Pin  – $12
New debut