Committed Comics has been exhibiting at San Diego Comic-Con for more than 20 years, since they officially formed in 2000. The independent comics publisher has a growing roster of creators and alumni that include visionary artists like Camilla d'Errico and Dustin Weaver, and they're always doing something fun.
This year, we've partnered with for a special giveaway… and more details to be announced soon, but make sure you're following them on Twitter @CommittedComics.
You can find them at Small Press #L-09 on the show floor, where they'll have exclusives, signings, and more. 
[UPDATE July 7]
We are excited to announce that the San Diego Comic-Con Unofficial Blog (that's us!) has teamed up with Committed Comics to bring you Adventures of Prize Mule trading cards! These collectible cards feature series one of the Prize Mules (and one very special Prize Dragon), with fun facts about each.
To get your hands on them, you will either have to win one through an Adventures of Prize Mule drop during the convention (follow along with our Twitter @SD_Comic_Con), or you can stop by Committed Comics Small Press #L-09. At their booth, they will be giving away a card each day while supplies last, but you'll need to follow along with their Twitter @committedcomics for that day's special phrase.
If you want to catch Gary the Prize Dragon, he will be free with purchase, while supplies last — because Gary believes that the best things in life are not free.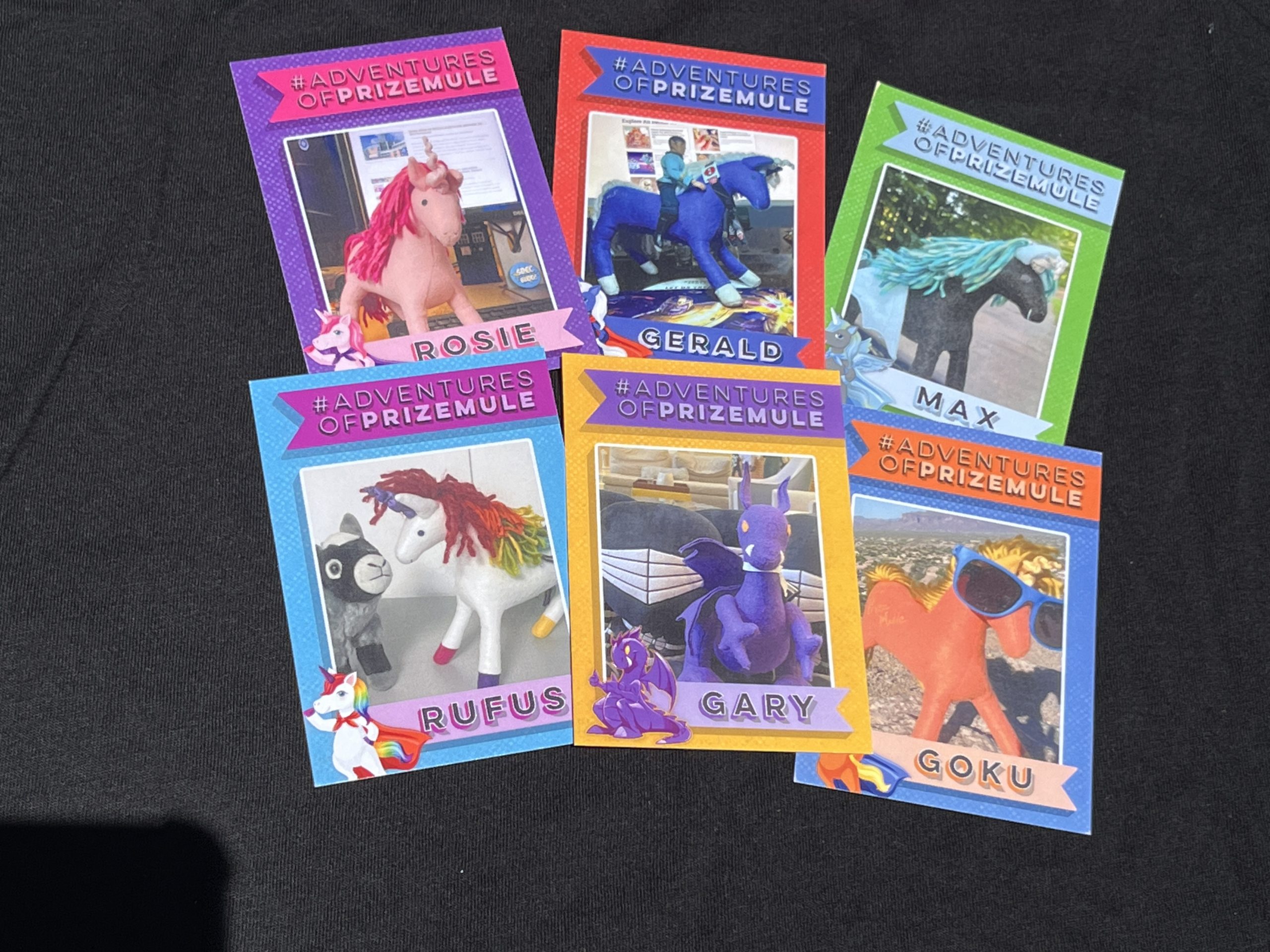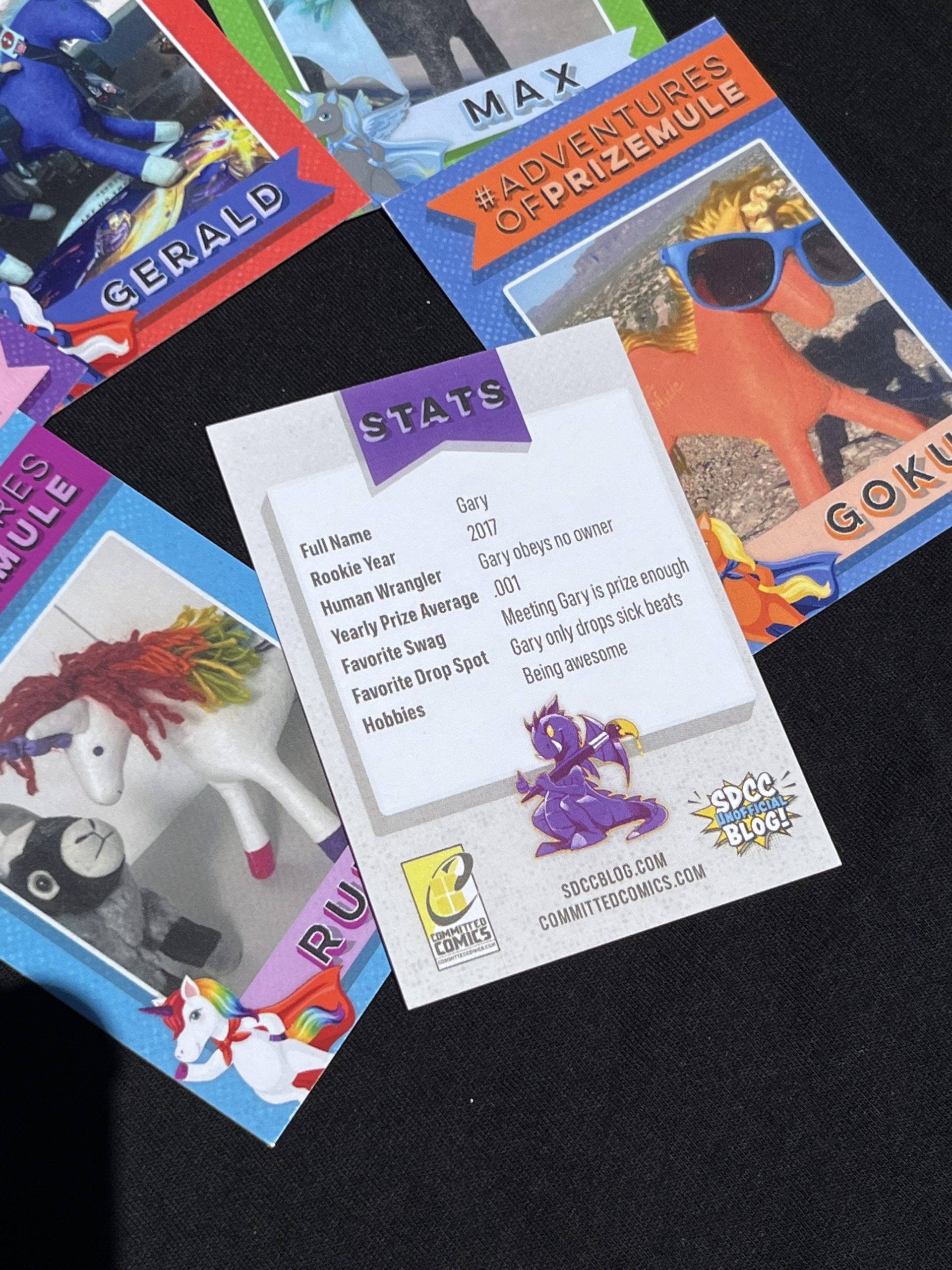 [UPDATE July 6]
You can also find Committed Comics doing portfolio reviews during the convention, for those who have a strong interest in working in the comic book industry. Portfolios with sequential work is required though the medium of the work can vary (pencilers, inkers, colorist, digital artist). Creator owned series are highly encouraged to sit for a review. Writers and scripters are encouraged to sit for a very brief review/conversation.
Portfolios with no sequential work may be dropped off at the review table for review at a later date or at the Committed Comics #L-09 in Small Press. please ensure you have samples of your work to leave behind.
Here are the times for the portfolio review:
Thursday, July 20 – 1pm-5pm – PR-01
Friday, July 21 – 12pm-3pm – PR-01
Friday, July 21 – 5pm-7pm – PR-01
[PREVIOUS]
On Thursday, you'll find Zenescope artist and Marvel comic artist BREED signing and sketching at the booth. Signatures will be free, and Committed Comics will also be offering cool giveaways during his appearance. Be sure to stop by #L-09 in Small Press for the exact signing schedule.
Then on Friday, July 21, you'll find Raul Montiel (colorist for Miss Miniver and artist) from 2pm-4pm doing signings and sketches. Signatured and quick sketches will be free.
They will also have two new books in time for San Diego Comic-Con, including a remastered Freakmeter #1 with additional content, as well as the new chapter in the Nira X: Dark Seas saga. Anyone who purchases Nira X: Dark Seas #1 will also receive a cool bonus.