Art should make you feel something and in the case of Daniel Danger's art, you might be better off saying that his art makes you hear something. That something might be the sound of nature taking over a collapsed house. The sound of a garbage truck backing up over a beloved art gallery. Ghostly whispers and tree branches scraping. His use of colors evoke dusk, dawn and night time, with light streaming through cracks. Your eyes need time to adjust to the dark, and to Danger's artwork. 
Contrary to the darkness of his art, Danger is an approachable and affable person. He will happily discuss guitar pedals with you. He has, after all, the worlds largest collection of vintage Electro Harmonix effects. He's worked for clients such as The Cure, Penguin Books, Oni Press, The Dave Matthews Band, Silversun Pickups, Snow Patrol and dozens more. 
Danger is making the move across the exhibit hall this year, to booth # 5034. But even though the location is new, the Danger remains the same.
Let's take a look at what he's bringing for San Diego Comic-Con 2023:
"to all that come to this happy place" – $100
SDCC 2023 exclusive v6 "your rainbow"
24″ x 36″ 5 color screenprint
Rainbow Foil Paper
Edition of 150
Signed and numbered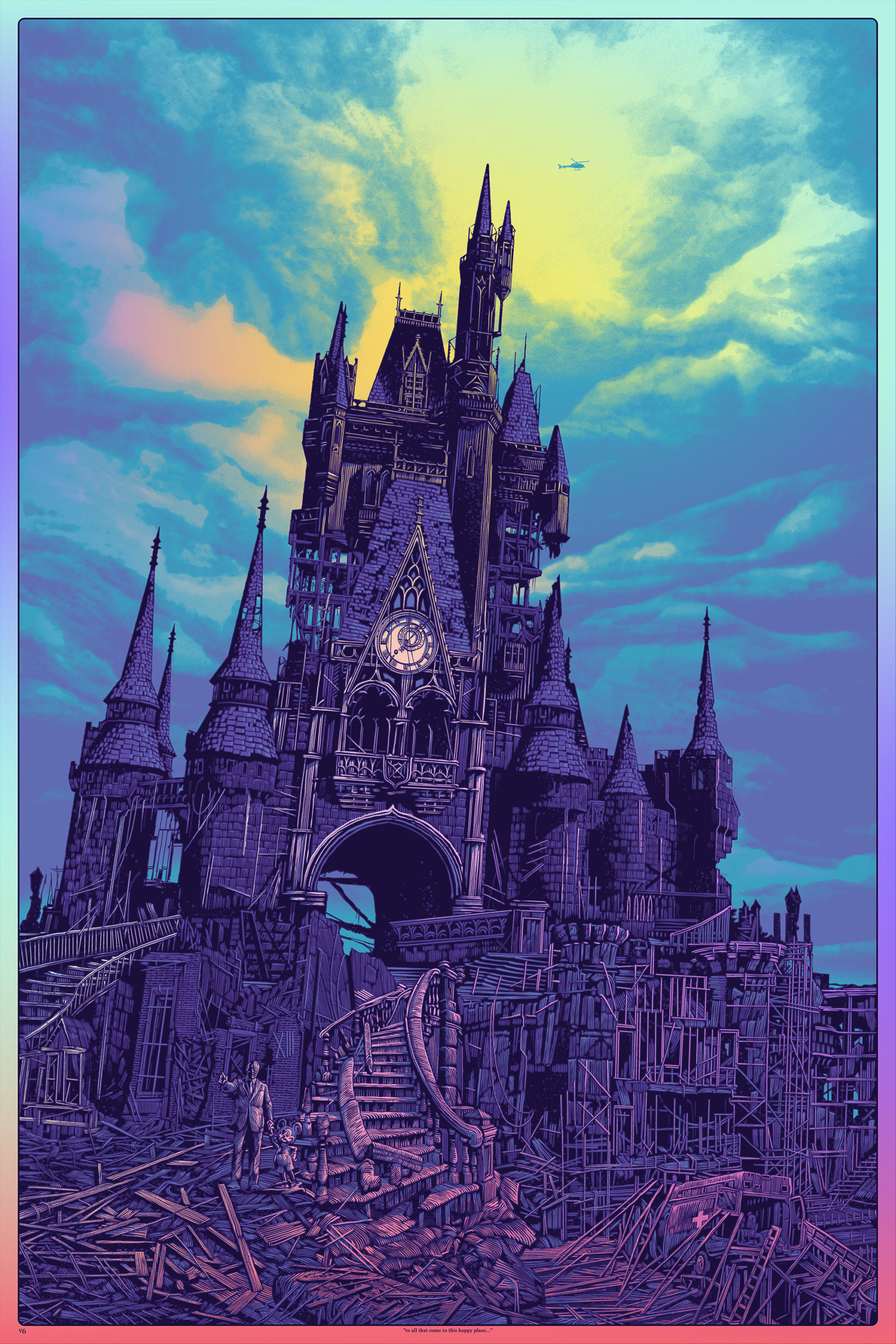 "a highlight in the path of our breathing, a quiet little sound we can live in." – $100
SDCC 2023 exclusive v2 "dusk"
24″ x 36″ 6 color screenprint
Splitfountain inks on French "pink lemonade" paper

Edition of 150
Signed and numbered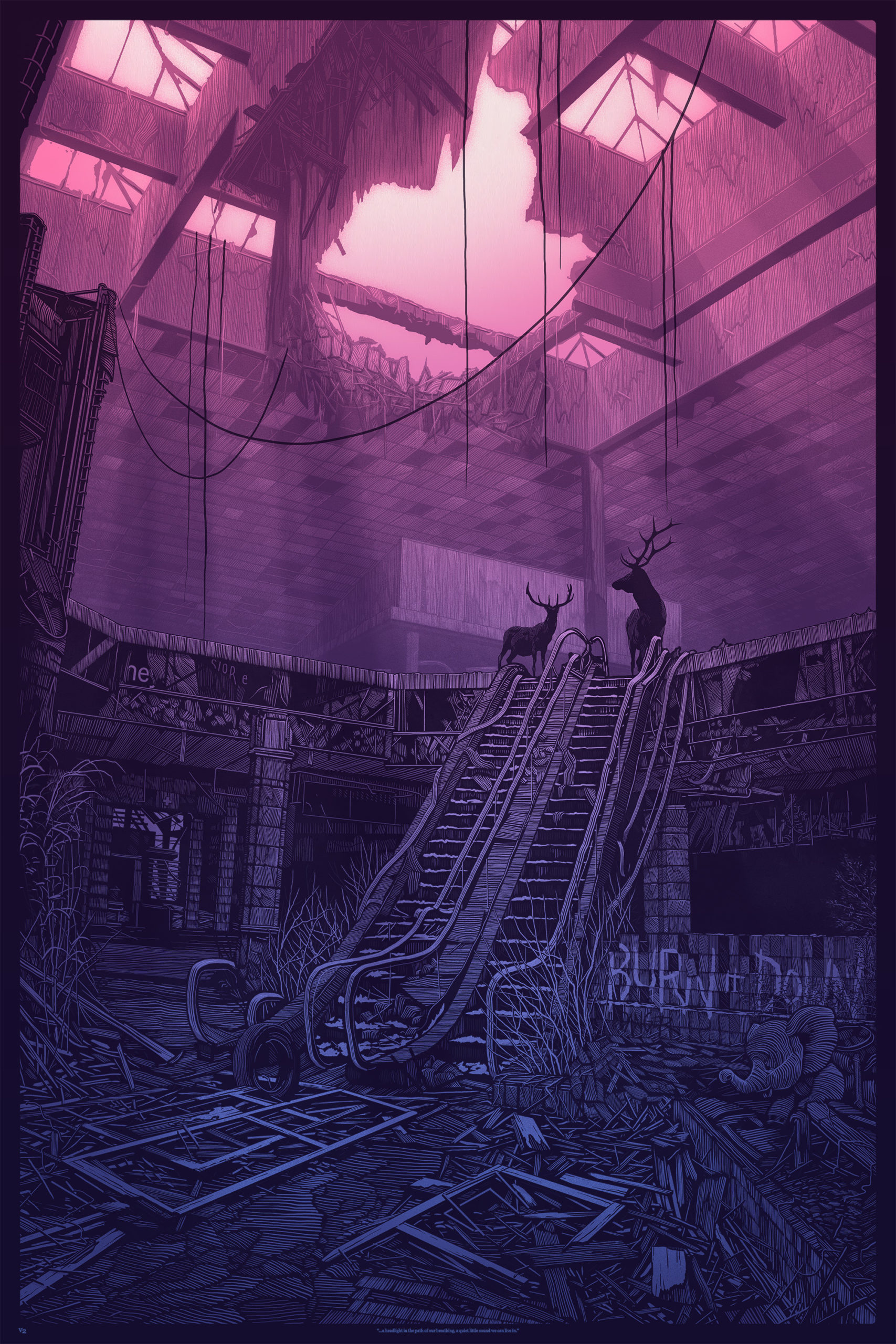 "..decimated" – $40
SDCC 2023 exclusive
12″ x 18″ 3 color screenprint

Edition of 80
Signed and numbered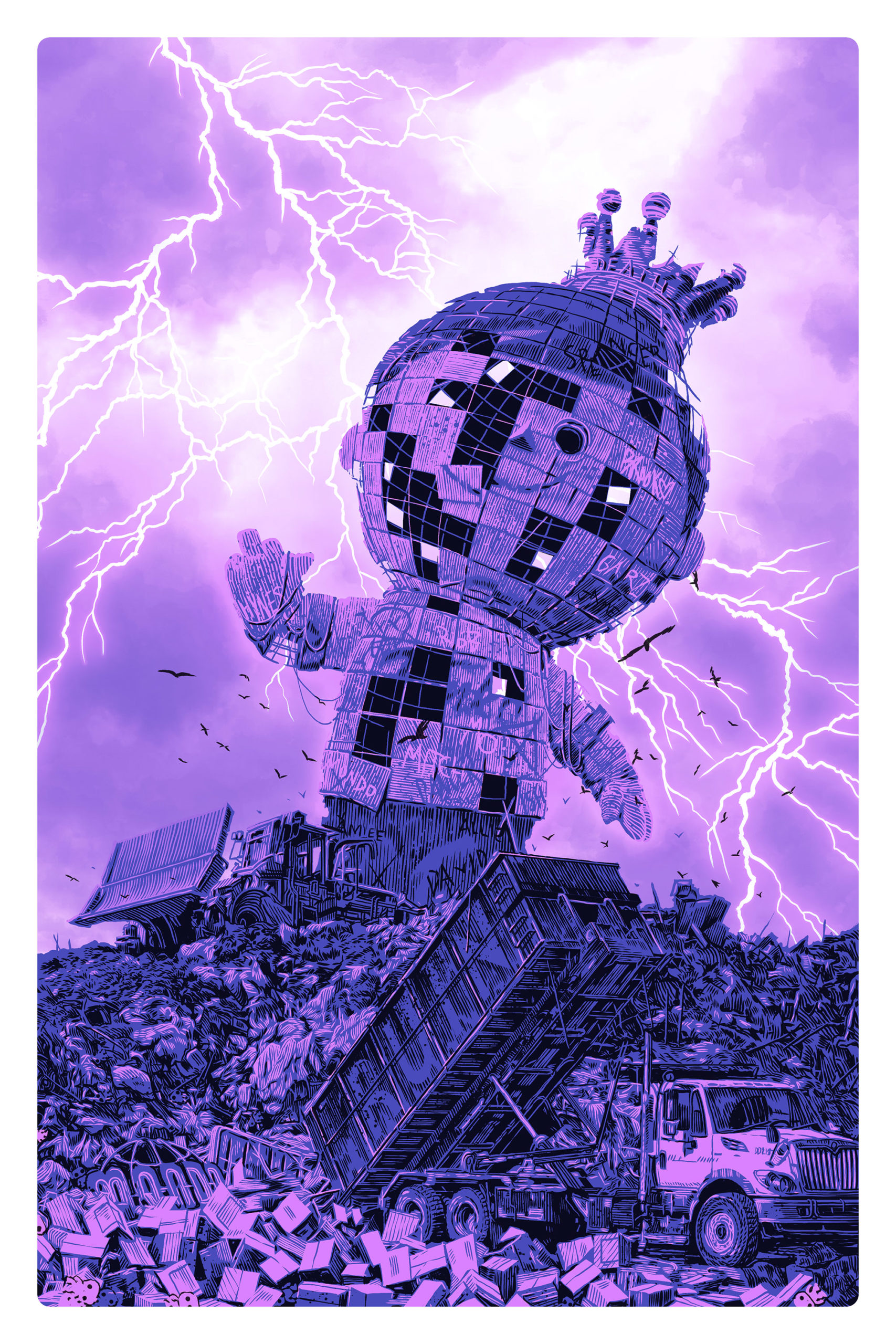 "..decimated" – $40  ONLINE ONLY
SDCC 2023 v2 online timed edition
12″ x 18″ 4 color screenprint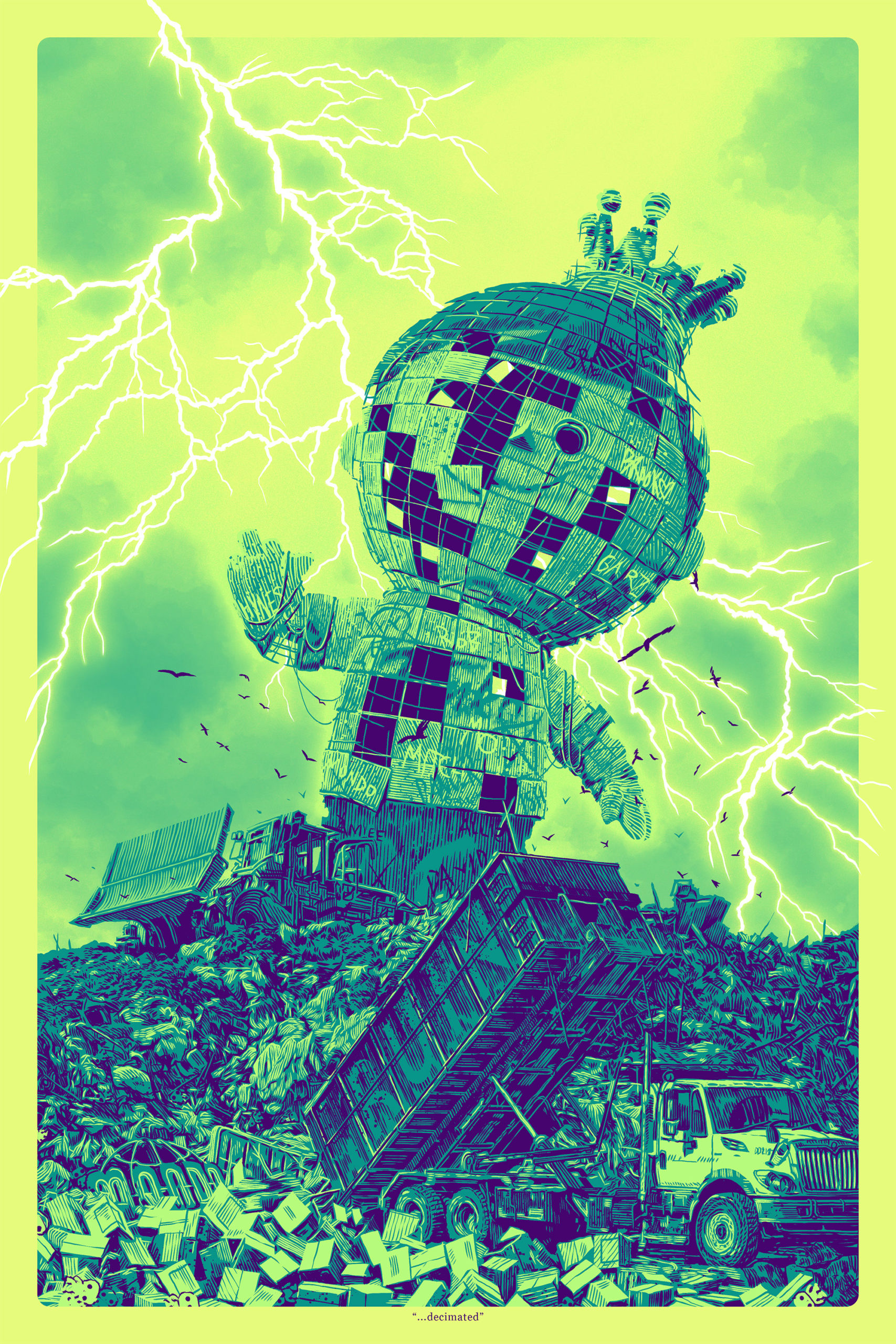 "the lookout." – $40
12×18″ 3 color screenprint with reductive splatter
edition of "however many look good"