DSTLRY, the biggest new name in the world of comics which hails from former Comixology executives, is launching at San Diego Comic-Con this year. They'll be at Booth #2314, the former home of Comixology.
Thanks to Popverse, we now know what and who DSTLRY is bringing with them for exclusives and signings.
The following exclusives will be available at their booth, #2314, while supplies last.
The Devil's Cut Gold Foil Variant – Early Release featuring a cover by Jock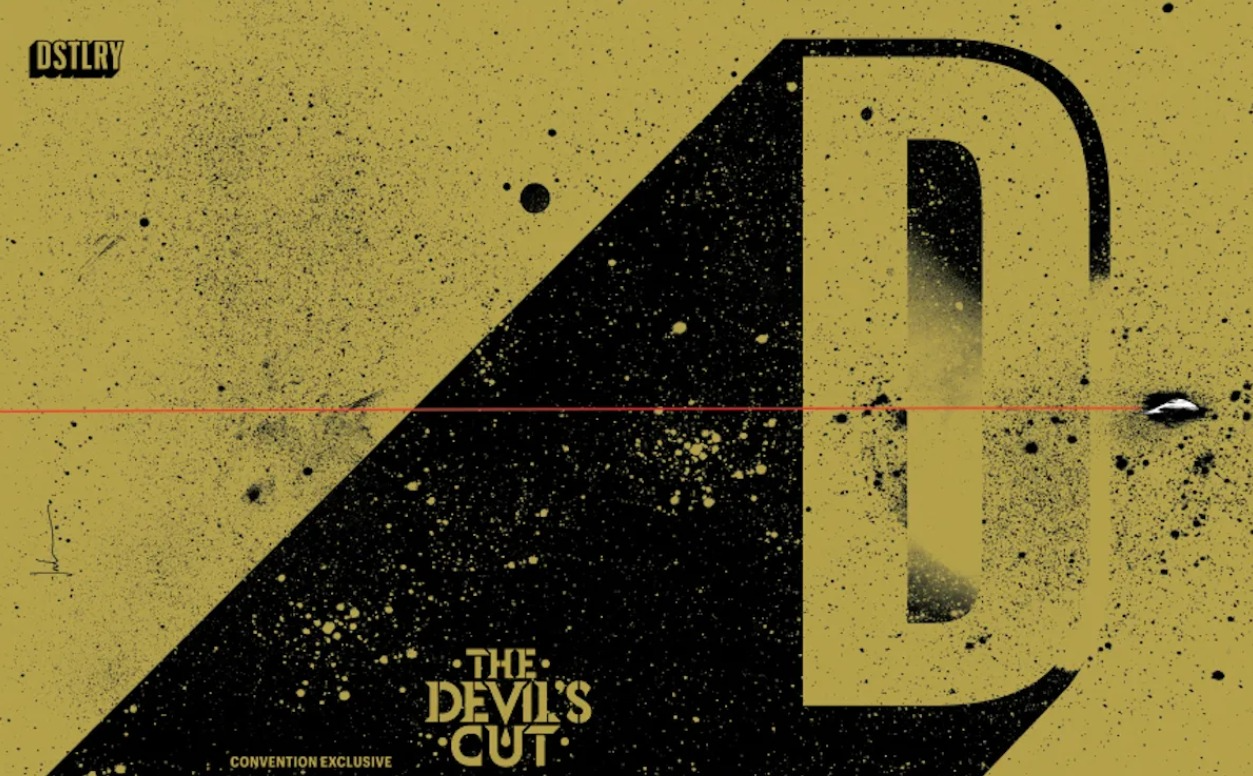 The Devil's Cut "The Bollocks" Variant – Early Release featuring a cover by Emma Price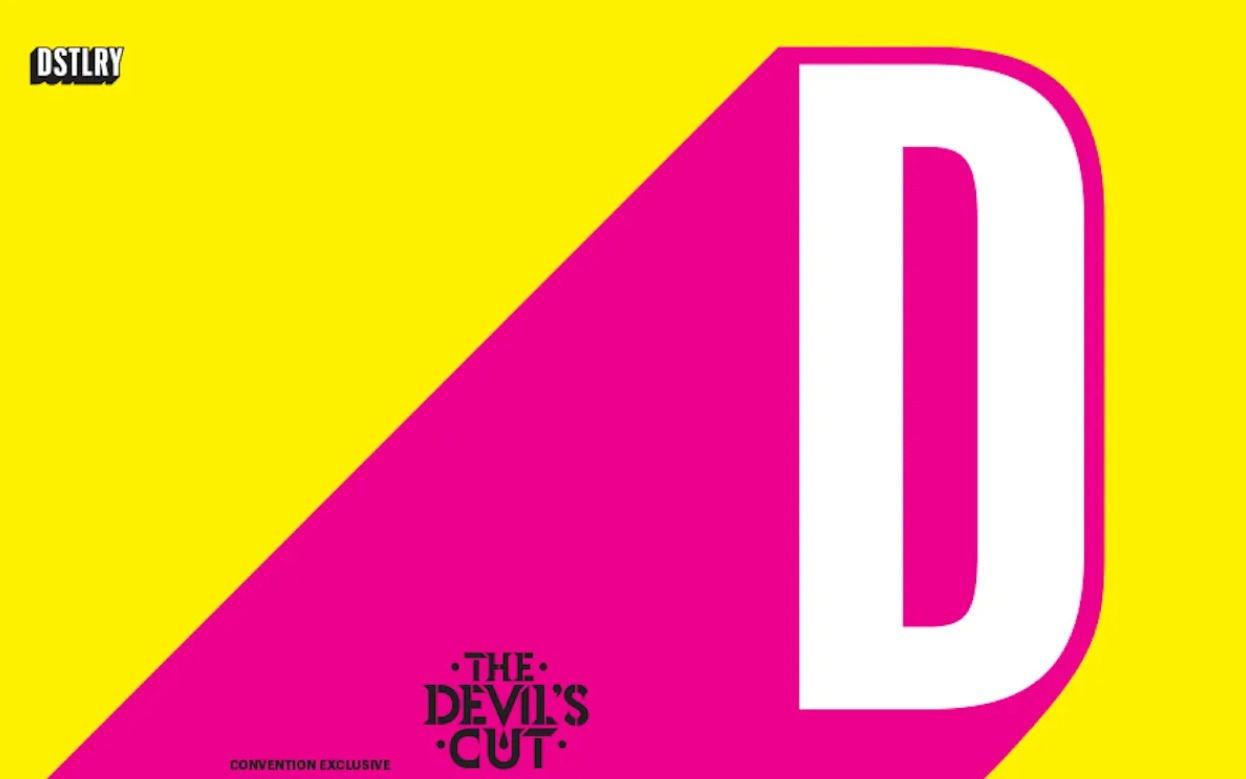 The Devil's Cut 18" x 23" Silkscreen Poster – Featuring Jock's main cover art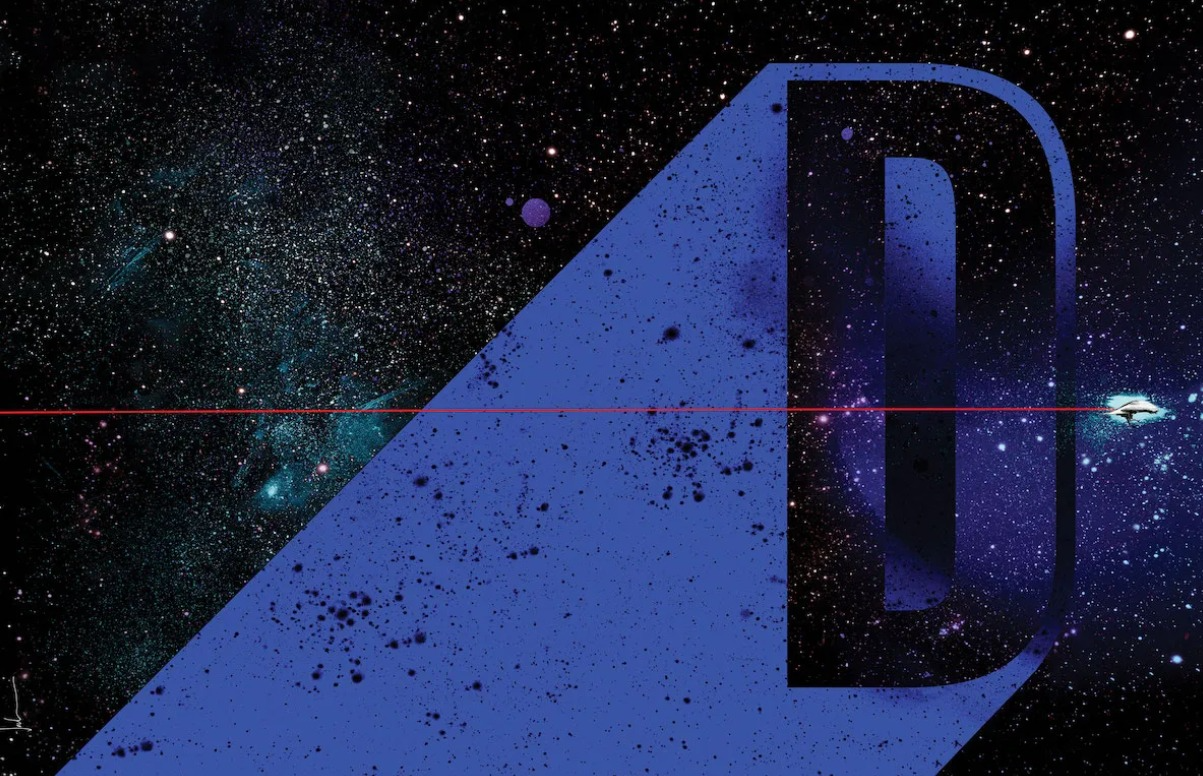 Mominu Vinyl Figure – Early release, designed by Junko Mizuno and available in two colorways
Additionally, you'll be able to find the following creators signing at their booth:
Wednesday, July 19th
Becky Cloonan, 7:00 – 8:00 PM
Jock, 7:30 – 8:30 PM
Thursday, July 20th
Marc Bernardin, 10:30 – 11:30 AM
Jock, 12:30 – 1:30 PM
Ram V, 3:00 – 4:00 PM
Mirka Andolfo, 3:30 – 4:30 PM
Friday, July 21st
Becky Cloonan & Tula Lotay, 1:00 – 2:00 PM
Joëlle Jones, 3:00 – 4:00 PM
Scott Snyder & Jock, 4:00 – 5:00 PM
Saturday, July 22nd
Joëlle Jones & Jock, 11:00 AM – 12:00 PM
Marc Bernardin & Ariela Kristantina, 12:00 – 1:00 PM
James Tynion IV, 3:00 – 4:00 PM
Tula Lotay, 5:00 – 6:00 PM
Sunday, July 23rd
Joëlle Jones, 11:00 AM – 12:00 PM
Jock, 1:00 – 2:00 PM
According to Bleeding Cool, they'll be debuting their Devil's Cut one-shot, which will feature eight stories from some very big names before they go on to become their own ongoing series, including:
"Spectregraph" by James Tynion IV, Christian Ward, and Aditya Bidikar
"Shepherd" by Marc Bernardin, Ariela Kristantina, Lee Loughridge, and Bernardo Brice
"8 Rules to Make It Out in One Piece" by Elsa Charretier, PK Colinet, Nick Filardi, and Clayton Cowles
"What's Mine is Hearse" by Stephanie Phillips, Joëlle Jones, and Lucas Gattoni
"A Blessed Day" by Mirka Andolfo, Fabio Amelia, Arancia Studio, and Steve Orlando
"The Stowaway" by Jock
"Deleted Scene, #2" by Brian Azzarello, Eduardo Risso, and Jared K. Fletcher
"White Boat" by Scott Snyder, Francesco Francavilla, Andworld Design, and Tyler Jennes
"What Happens Next…" by Jamie McKelvie and Aditya Bidikar
"Waiting to Die" by Ram V, Lee Garbett, Lee Loughridge, and Aditya Bidikar
"What Blighted Flame Burns in Thee?" by Becky Cloonan, Tula Lotay, and Richard Starkings
With many of that talent heading to the convention, one has to imagine they'll have signings and likely panels as well.