John Ottinger, the creator of Dweores comic series, returns to Comic-Con with a brand new tabletop game inspired by his comic book series. In partnership with game creator Tyson Hiener ,they came together to make a beautiful and delightfully fun tabletop game "The Dweores". The Dweores tabletop game will be available to demo everyday of the convention and the staff will be on hand to teach you the game as well as play the game with the staff.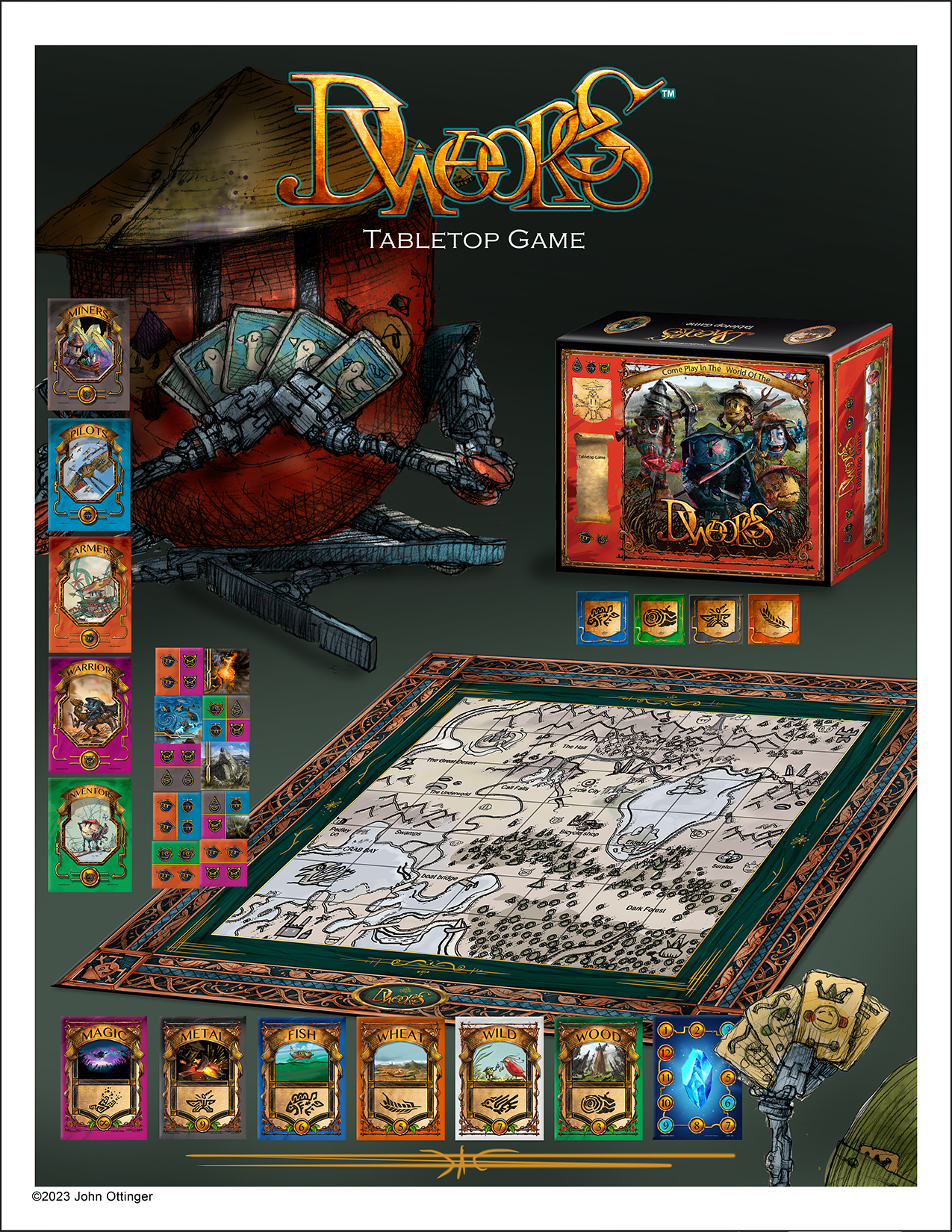 "The game is based off of a comic by John Ottinger in which a girl loses her father. She is transported into another land in which she goes to search for him. But she meets these tiny little robots called the Dweores. The game itself takes place prior to the comic book in which various tribes and little robots are competing for a totality of the land."
Both John and Tyson will be at the booth as well, an opportunity to meet both the designer and artist of the game. You can find both Dweores comics and the table top game at booth #5625, directly behind Marvel (or you can reference the map below!).