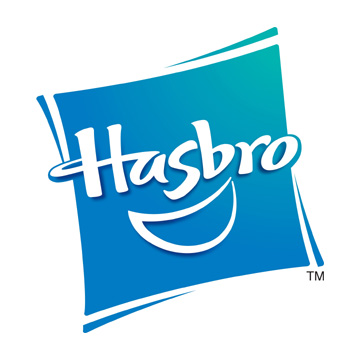 Hasbro is back at San Diego Comic-Con 2023, and just like last year, they won't have physical exclusives at the convention — but that doesn't mean you can't still get your hands on them.
Just like in 2023, each day you'll be able to stop by Booth #3213 to pick-up a one-time use limited quantity QR code to pre-order your exclusives (to be shipped at a later day). QR distributed every day while supplies last, starting Wednesday, July 19 at doors open.
Quantities and QR codes will be available while supplies last for that day. These will be one-time use codes, which can be scanned and preordered. One code per customer. You can pick up your QR code from the Hasbro Pulse Desk at the Hasbro Booth #3213.
Fans will also be able to stop by Booth #3213 to demo the brand-new Gelfire NERF blasters.
[UPDATE July 17]
Hasbro has unveiled more information about their booth activities for this year, which include several signings, game demos, and more. You'll find signings across the week for:
Larry Hama (G.I. JOE)
Gregg Berger (TRANSFORMERS)
Marcelo Matere (TRANSFORMERS)
Daniel Warren Johnson (TRANSFORMERS)
David Nakayama (Marvel)
Harry Moore (Marvel)
You'll also find Hasbro 100th Archive Product Displays, Robosen product demonstrations, a Transformers: EarthSpark 1-Step Flip Toy Challenge with the chance to win prizes, a NERF Pro Gelfire demo station, and a Transformers: Rise of the Beasts Mirage Porsche 911 photo op (which includes a free, limited-edition poster and digital codes). For the latter, Mexifunk will be on hand to sign a select number of the posters on Saturday, July 22 from 6pm-7pm.
The Hasbro Selfie Series also returns, and attendees will have the opportunity to digitally re-imagine themselves and become a premium one-of-a-kind action figure based on characters from G.I. JOE, Ghostbusters, Power Rangers, and more. An updated version of the app will be unveiled, with even more ways to customize your figure, including eyeglasses, sculpted beards, mustaches, and several new hairstyles. Those who take part at SDCC will also receive a unique package sleeve and branded figure stand as a gift with purchase, exclusive to SDCC.
As for toys, the previously-announced Transformers Legacy Evolution War Dawn 2-pack, featuring Ariel (or "Erial", as the spelling on the box says) and Dion will also be available. You'll also be able to the Power Rangers Lightning Collection Remastered Mighty Morphin Black Ranger at both the Entertainment Earth and Hasbro Pulse booths.
Also on the show floor, Hasbro will be taking part in a free pin scavenger hunt, allowing pins to collect pins based on iconic Hasbro brands. You can visit the Hasbro Booth #3213, offsite pop-up shop (more info below), and partner booths including BOOM! Studios, Diamond Select, Entertainment Earth, Icon Heroes, Kotobukiya, Mezco, Skybound Entertainment, Super7 and Super Impulse to collect the 21 different pin designs while supplies last (quantities are limited).
Hasbro will also be hosting their first pop-up shop offsite (that we can recall at least) called The VAULT: A Hasbro Pulse Store at the Sparks Gallery (530 Sixth Ave), where fans can purchase Hasbro Pulse's best-selling products as well as "select" convention exclusives. To purchase exclusives, you'll need a SDCC badge, with a limit of two per customer, while supplies last. The pop-up shop will be open Thursday, July 20 through Saturday, July 22 from 11am-6pm and Sunday, July 23 from 11am-5pm.
Over at the Petco Interactive Zone, you'll find giveaways and photo opportunities with Optimus Prime, Optimus Primal and Mirage statues from Transformers: Rise of the Beasts.
[UPDATE July 13]
ComicBook.com revealed the next Hasbro San Diego Comic-Con exclusive, a Marvel Legends Series Deadpool & Bob, Agent of Hydra 2-Pack.
You'll receive two 6″ scale figures, including the Merc with a Mouth and Bob, a cowardly character who left the evil Hydra organization in order to become Deadpool's sidekick, and who first appeared in Cable and Deadpool #38.
The two figures come ready for action, with 28 accessories, including an alternate head, an assortment of weapons, and Bob's Hyrdra-branded case.
[UPDATE July 12]
The force is strong with this exclusive. Collider unveiled a new Hasbro exclusive for Star Wars: The Book of Boba Fett's Black Krrsantan, which will only be available for pre-order at the Hasbro Pulse Booth #3213 and with a limited number available online as well.
The 3.75″ Vintage Collection action figure comes packaged with an additional 14 accessories, including two extra sets of hands. You can pick him up for $39.99.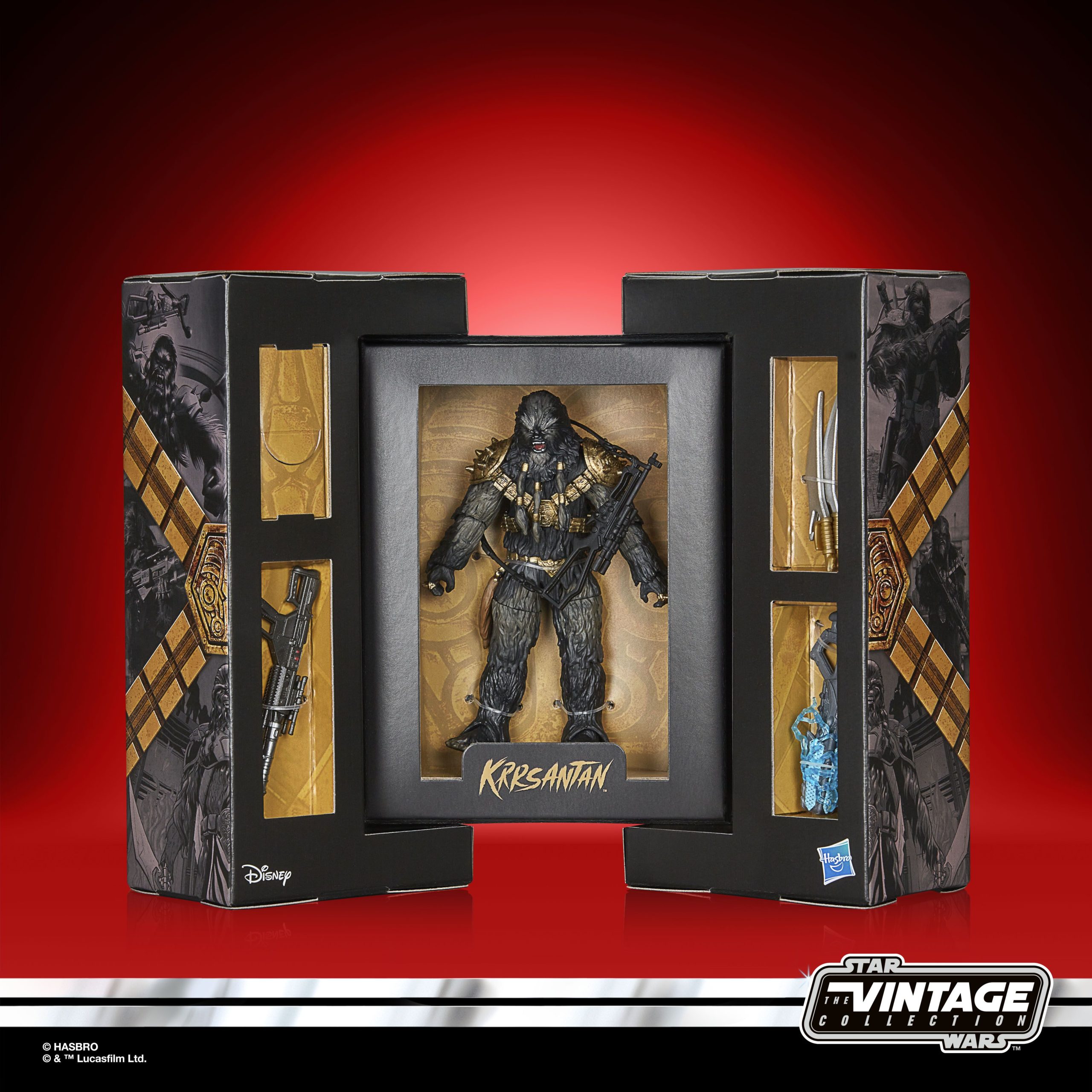 [UPDATE July 10]
Hasbro is going undercover… with a G.I. Joe Classified Series Philip "Chuckles" Provost. As revealed by IGN, this figure will be available at the Hasbro Pulse Desk at Booth #3213 starting on Wednesday, July 19 on Preview Night. You'll receive a one-time use code, which can be scanned for pre-order on HasbroPulse.com — and they claim it's a limit of one per customer on the codes.
Chuckles comes with accessories including a pair of sunglasses (perfect for a quick disguise), a manila folder for sensitive documents, a portable cassette player, and more.
No word yet on pricing.