Husband and wife team Dane Ault and Ashlie Hammond, otherwise known as Monkey Minion, are always offering some of the best items on the show floor. Their unique eye for the design and expansive worlds that typically center around space, nature, and dinosaurs are both eye-catching and beautiful. Blast into Booth #2007 this year to pick up some new prints, exclusives, and more.
[UPDATE July 11]
Sink the rich! Monkey Minion is #TeamOrca in this new animal propoganda poster, debuting at San Diego Comic-Con.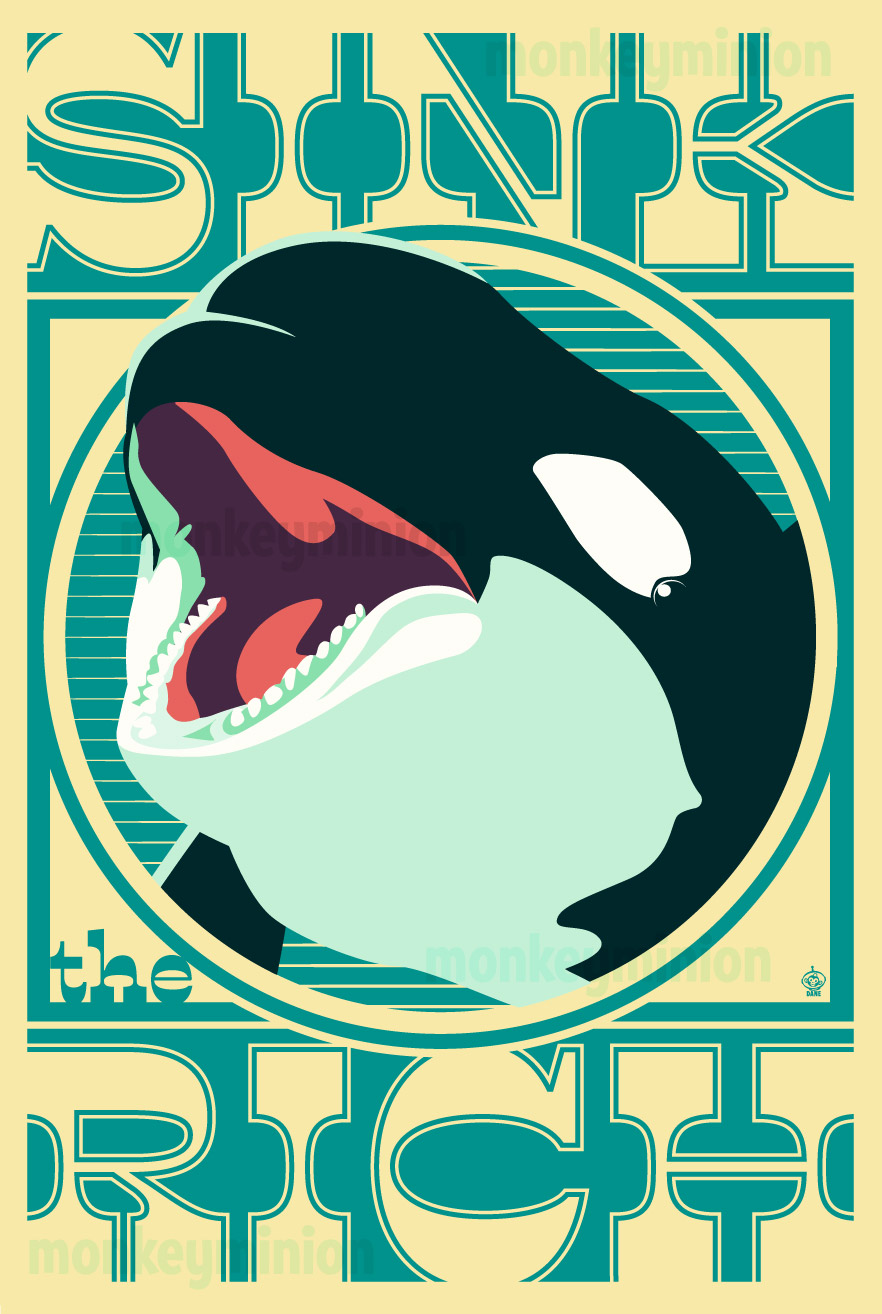 [UPDATE July 10]
Monkey Minion are "wrapping up" their big product line announcements for San Diego Comic-Con by putting a bow on it with this exciting reveal.
They will be launching a new line of premium wrapping paper featuring their artwork, which will be available in a 24″x36″ sheet of wrapping paper. Each sheet is only $12, and features Monkey Minion's signature mid-century-modern-inspired style and eye-catching color work.
[UPDATE July 9]
In honor of the 50th anniversary of the final Saturn V launch, Monkey Minion will be blasting off into San Diego Comic-Con with g a new 12″36″ Skylab Saturn V rocket print. The piece, which will debut at SDCC, will be available for $85 at Booth #2007.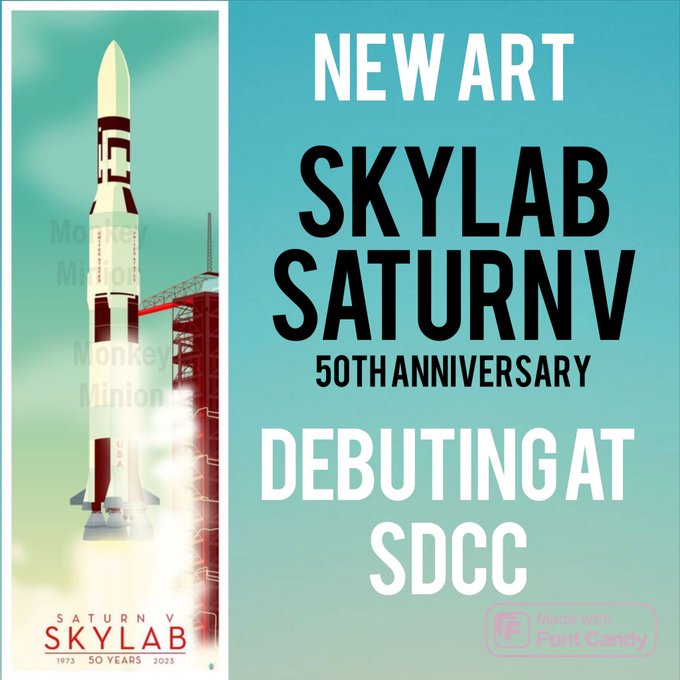 [UPDATE June 29]
Monkey Minion's big San Diego Comic-Con exclusive this year is "Summer in San Diego", a  love letter to many of the things that make the convention what it is — from the Gaslamp to the trolleys. It captures the vibe of the convention, as we're all just explorers wandering through a strange new land for a week, never quite sure what mysteries await us around the corner.
The 13″x19″ print is limited to 100 pieces, each of which is signed and numbered. Stop by Booth #2007 to pick it up for $50.