Pop culture accessory and collectible company, Okkato will be offering San Diego Comic-Con attendees a chance to get some beautiful watches, pens, coins and more. They will be at Booth #2647.
Okkto is thrilled to bring you two new officially licensed collectibles based on the art of Dave Stevens, creator of The Rocketeer.
Let's flip a coin. Do you want heads or….well, heads? The "Art for Arf Sake" Bulldog Collectible Coin features Stevens's iconic bulldog logo art translated to 3D. The 2″ dual plated silver and gold is limited to only 100 pieces. The reverse side of the coin has a self portrait that was featured in the San Diego Comic-Con convention book in 1975. Available for $30 each.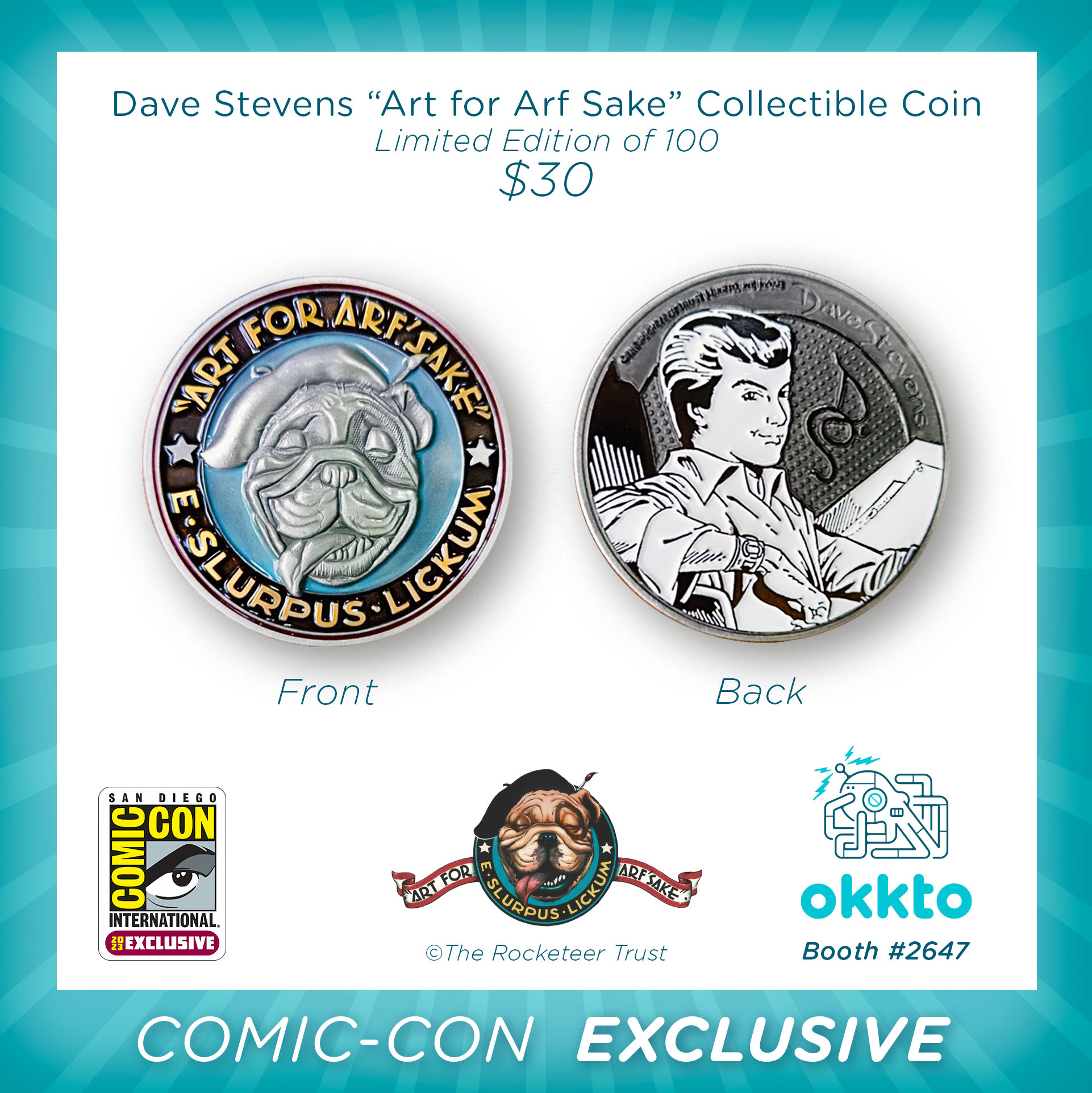 That very "good boy" bulldog can also be found on a 1.5″ hard enamel pin with UV printing for $15.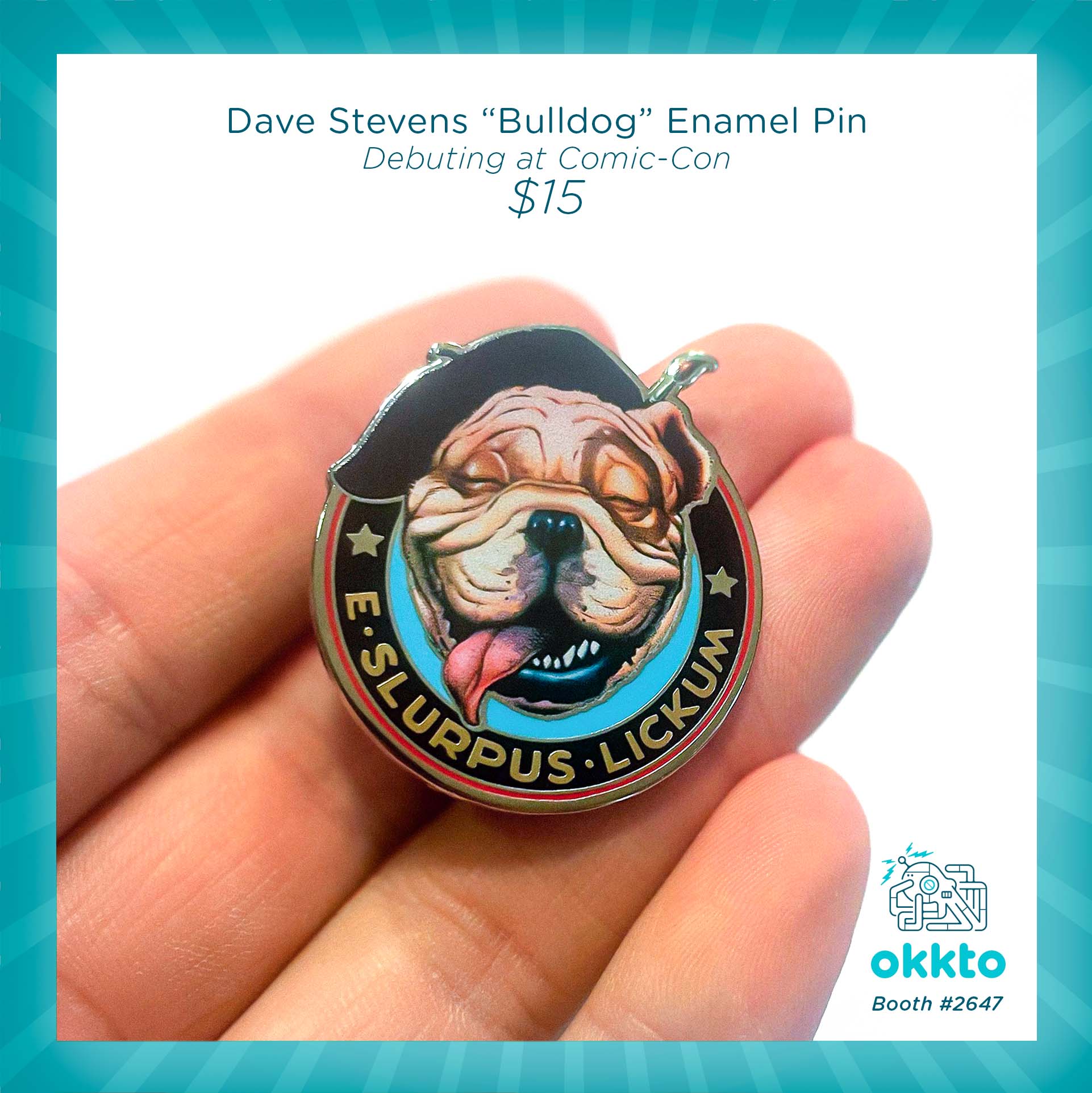 You'll look stylish and confident using this next exclusive, the "Retro Rocket" Retro 51 pen. This pen is custom etched, limited to just 50 pieces and will cost $40.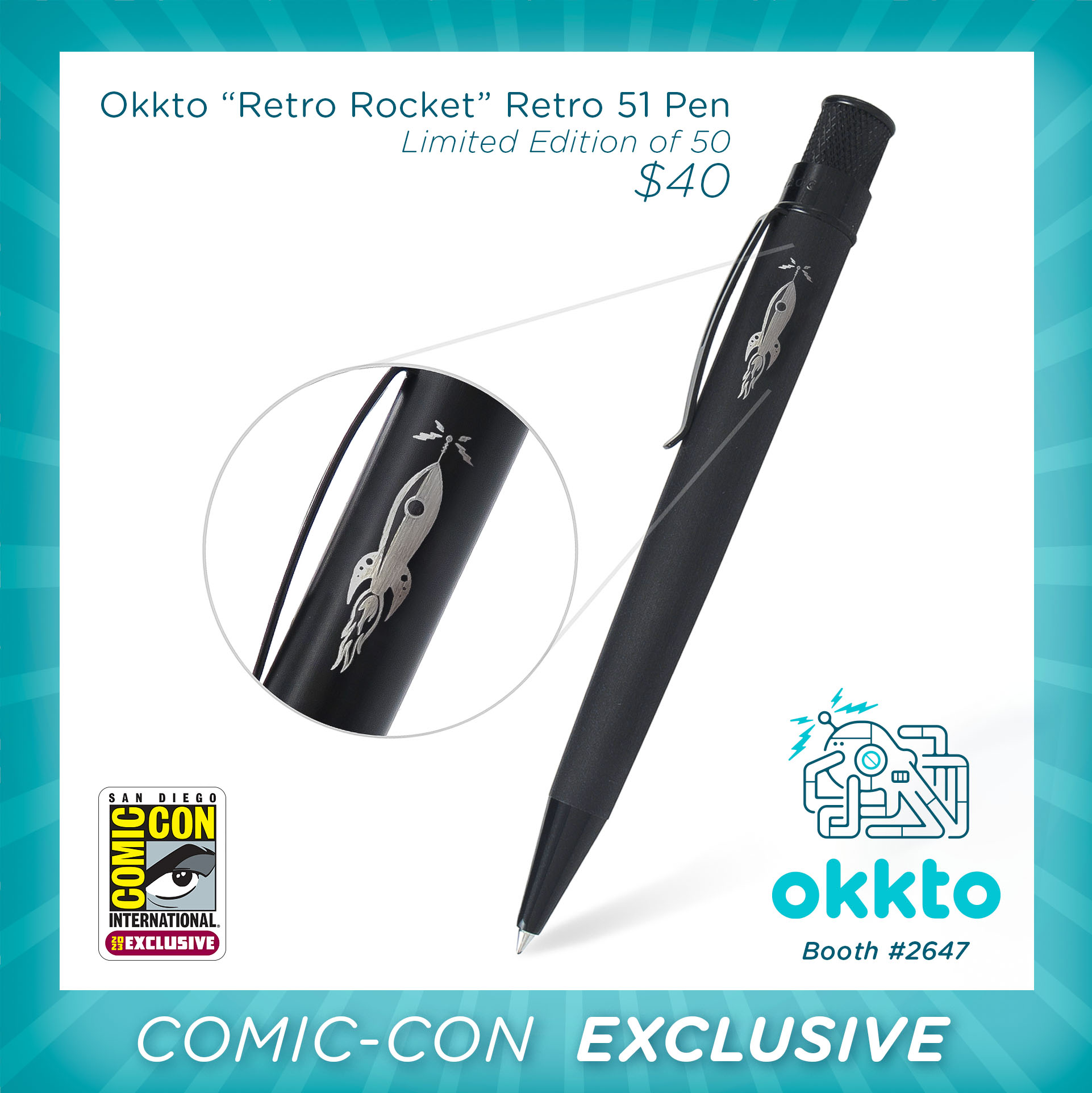 Of course it's impossible to talk about Dave Stevens without talking about The Rocketeer. You can have his always at hand with this Rocketeer Watch, available at their booth in two versions while supplies last.
A Regular Edition for $150, and a Limited Edition Set for $175 which features alternate caseback art, an exclusive collectible coin and is limited to 400 pieces worldwide.
For those living more digital and less analog, Okkto offers a The Rocketeer Watch Band. This genuine leather band will fit 49/45/44 and 42mm Apple Watch case sizes, plus many other watches when used with a 22mm pin. Also included is a link to download six different exclusive Rocketeer faces, all featuring Dave Stevens's original art and design. This band costs $45.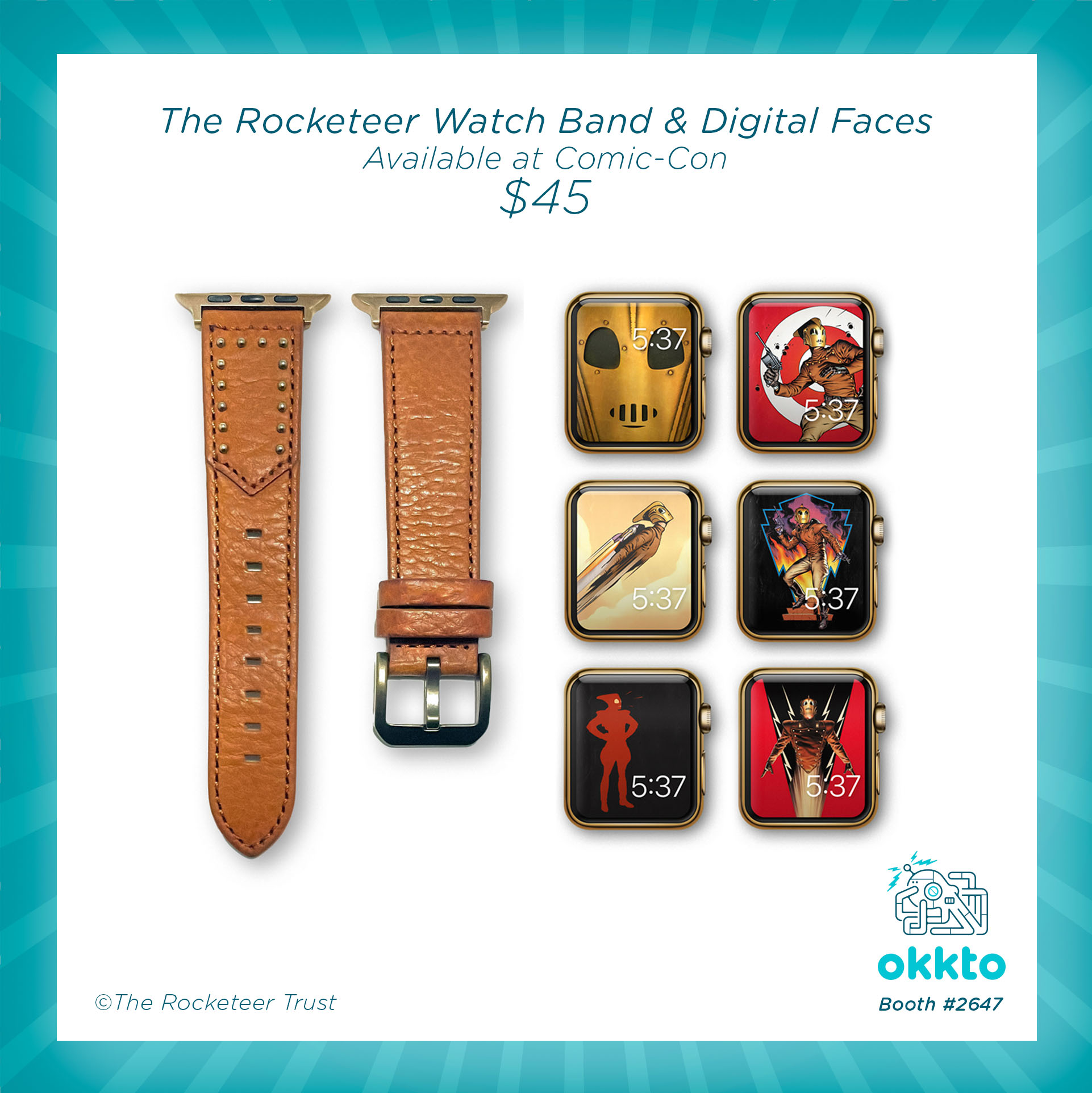 Let's continue the Rocketeer love Okkto's Rocketeer Collector's Pen & Coin Set, limited to 537 pieces and available for $95.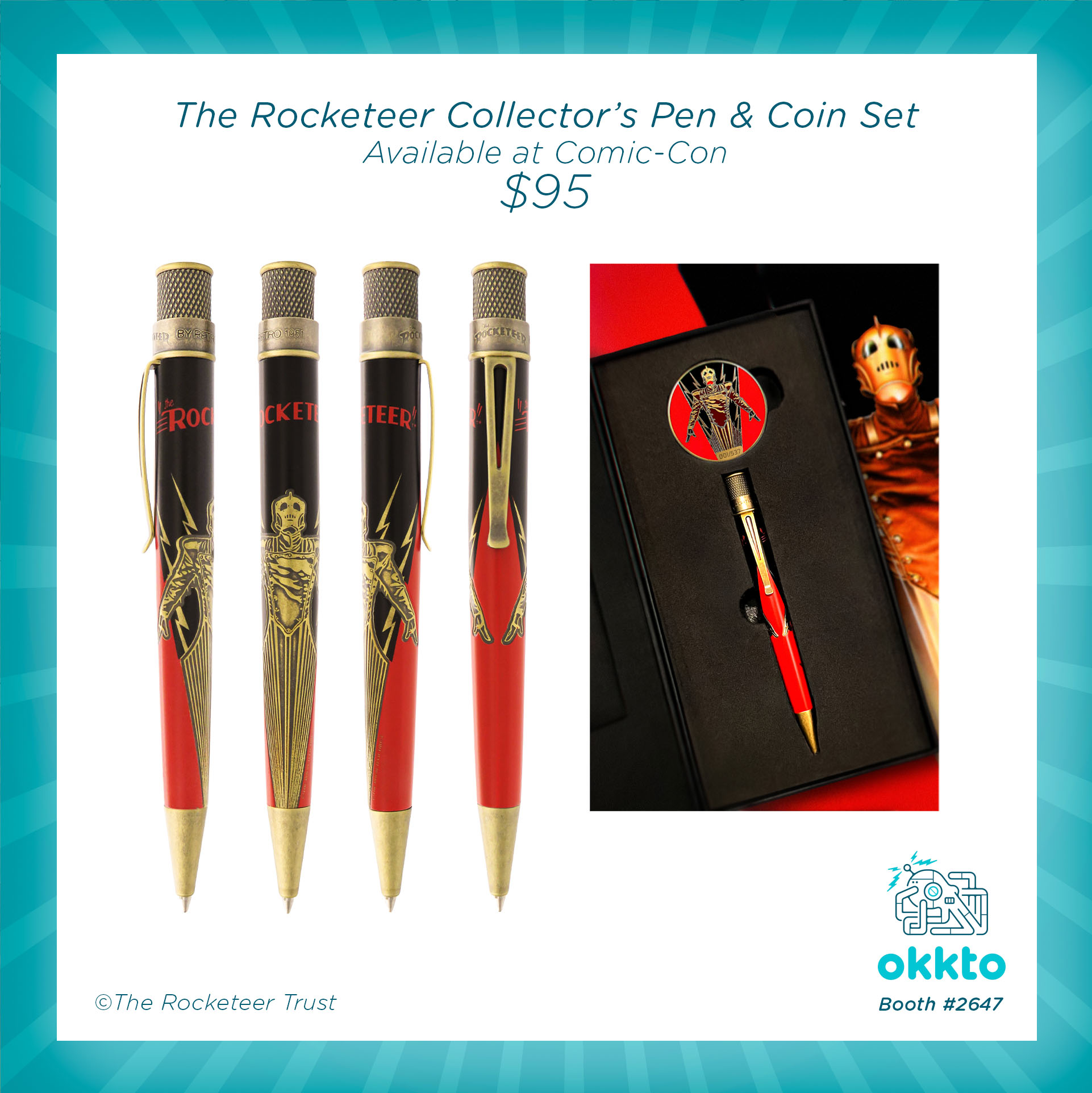 If you've read this far you deserve a special treat so Okkto is offering any customer who uses the secret phrase "FINHEAD" $10 off the purchase of a watch or the Pen and Coin Set. One use per customer.
And finally, all attendees will get a chance to win a full scale Rocketeer helmet. Stop by to check out the helmet and enter the giveaway at booth #2647. Winner to be notified after the convention via email on Monday, July 24.