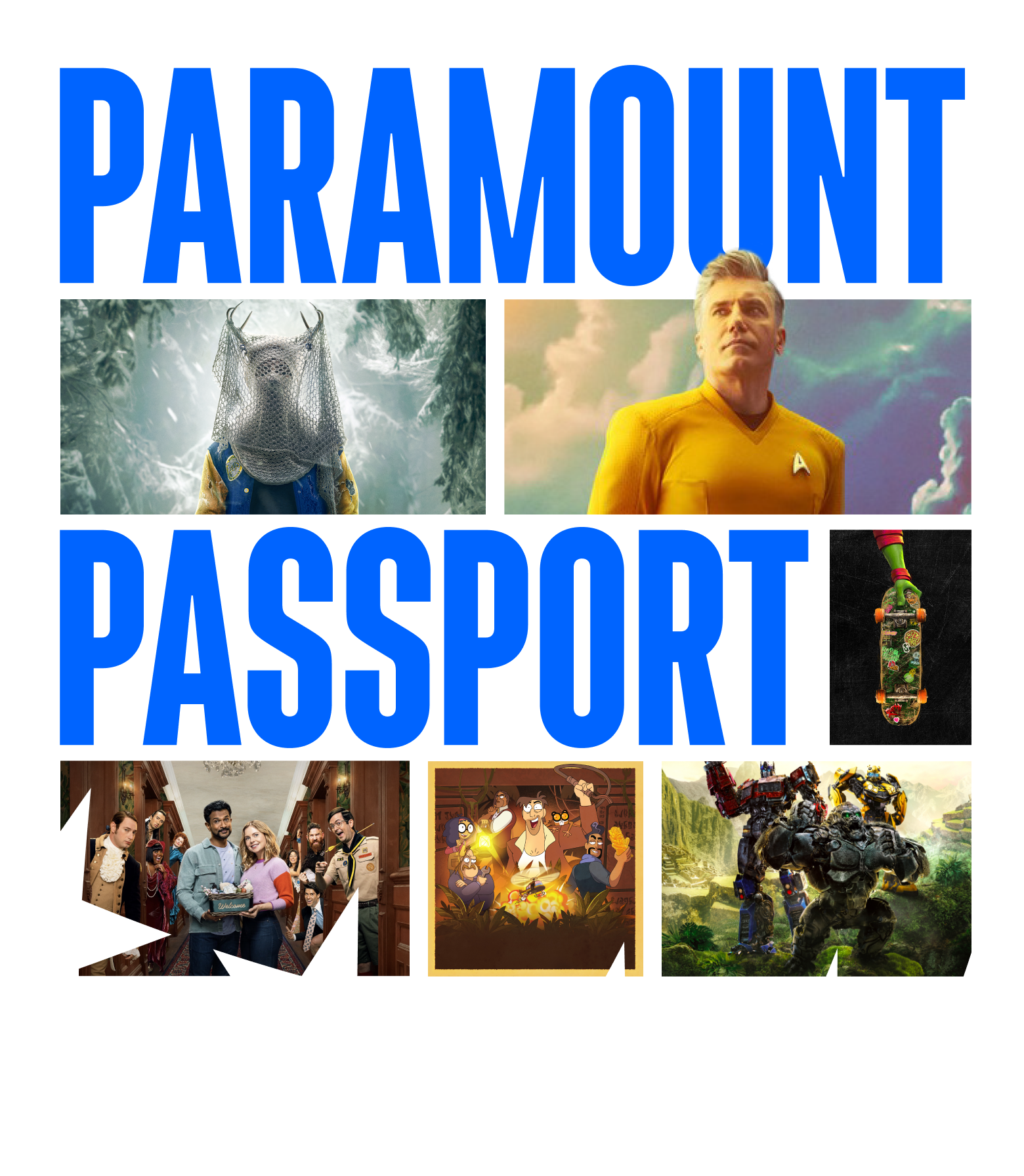 Is there any company going as all out at the con this year as Paramount+? We're honestly not sure.
Fans at Booth #3529 will find a Star Trek: Strange New Worlds experience on the show floor, with two immersive photo opportunities. Fans will have the chance to take the helm of the renowned captain's chair and then place themselves in the footsteps of Starfleet by selecting one of four "strange new worlds" to explore. 
Fans will also get a look at official costumes and props from the series on display, as well as giveaways.
Outside the convention center, fans can take part in a city-wide digital scavenger hunt on ParamountPassport.com. You can either on your phone or scan a QR code at any of the activation sites. Once registered, guests can scan an item at all of the following locations after interacting with the space to earn a passport stamp. Once you have visited all seven locations, you can head to the Passport Redemption area at The Lodge for a limited edition prize.
The seven locations are:
The Lodge, A Paramount+ Experience (Happy Does Bar, 340 Fifth Ave, San Diego, CA 92101)
Transformers: Rise of the Beasts (58 11th Ave San Diego, CA 92101)
Yellowjackets Hard Rock Hotel (207 Fifth Avenue, San Diego, CA 92101)
Star Trek: Strange New Worlds (San Diego Convention Center, Booth #3529)
TMNT: Mutant Mayhem (San Diego Convention Center, Booth #4113)
Digman! (San Diego Convention Center, Booth #4029)
Ghosts (San Diego Convention Center, Booth #229)