Punch It Chewie Press was founded by artist Arakel Kaloyan as a way to express his love of Star Wars, and since its inception, it's been thrilling fans across the galaxy with its fun designs.
This year, you can find Punch It Chewie at Booth #1334, where they'll have the best exclusives this side of the Republic.
Luke Art Box Enamel Pin Set – Daily Exclusives – $15 each
Make sure you stop by Booth #1334 daily so that you can pick up each day's limited exclusive enamel pin. Inspired by the original 1977 Star Wars comic book run and their "Luke Skywalker" corner art box, each day will have a different color variant.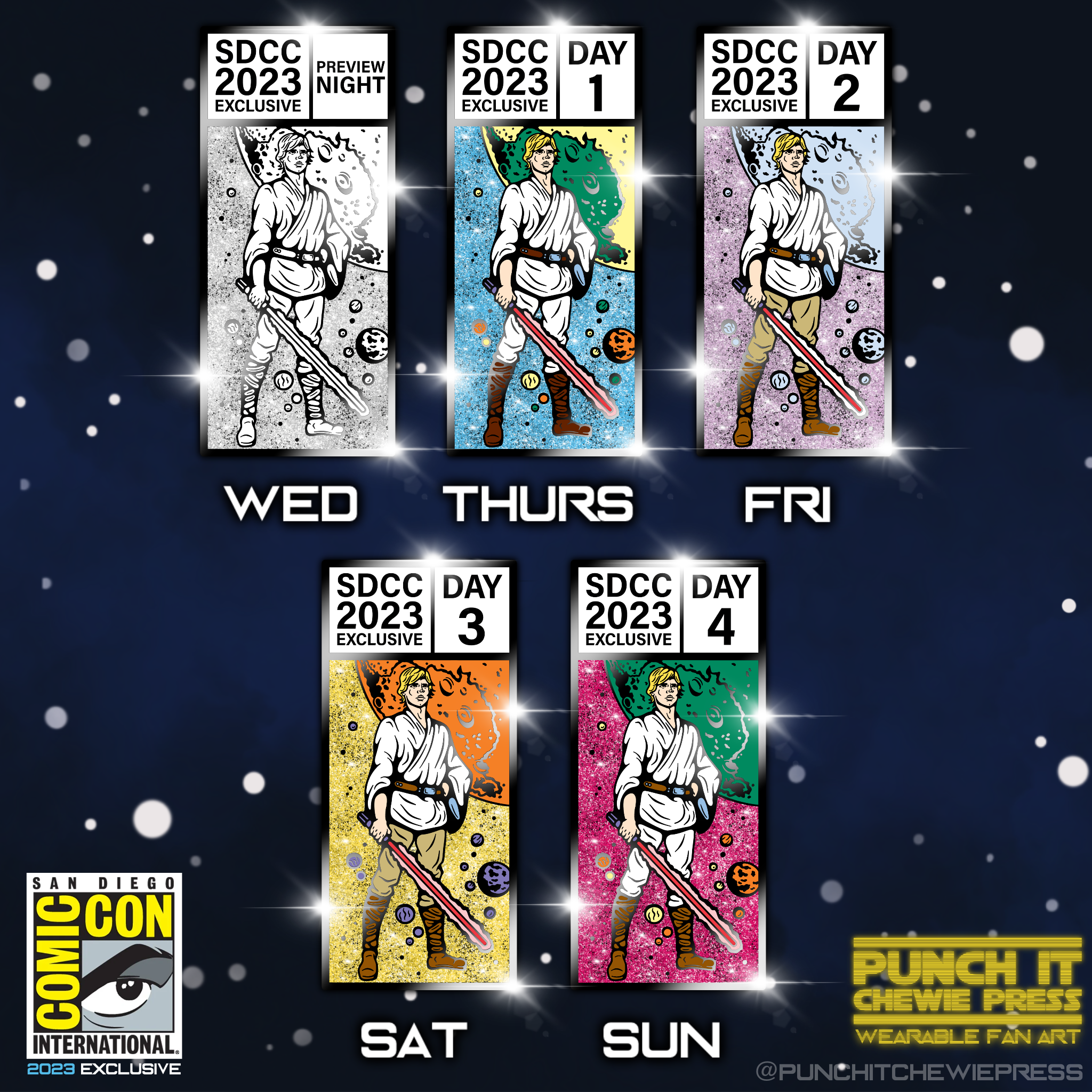 "Bounty Hunter" Exclusive Comic Book Variant Enamel Pin – $15
They will also have an exclusive comic book variant pin of Boba Fett for $15, inspired by Fett's first comic book appearance.