San Diego Comic-Con is just a few short weeks away, and signs that the convention is just around the corner have been starting to spring up. Much like Punxtawney Phil not seeing his shadow, we know that a new season — Comic-Con season, in this case — is coming when the San Diego MTS trolleys begin their annual transformation.
The city of San Diego gets all decked out for the convention each year, from the trolleys to the buildings, and it's always one of our favorite traditions. Nowhere else will you find people breathlessly excited about advertising wraps, but it's a sign that SDCC will be here soon, and a chance for endless speculation about just what the trolley wrap might signal (A panel? An offsite? All of the above?).
[UPDATE July 15]
Another addition to the SDCC fast food lineup, Parks & Cons has spotted a Jack in the Box fan art trolley wrap!
Jack has entered the #SDCC fast food wrap chat pic.twitter.com/taHwWJCs1X

— Parks And Cons (@ParksAndCons) July 15, 2023
[UPDATE July 10 #2]
But wait! There's more! Gaming company New Blood Productions also appears to have a wrap for Ultrakill and FAITH.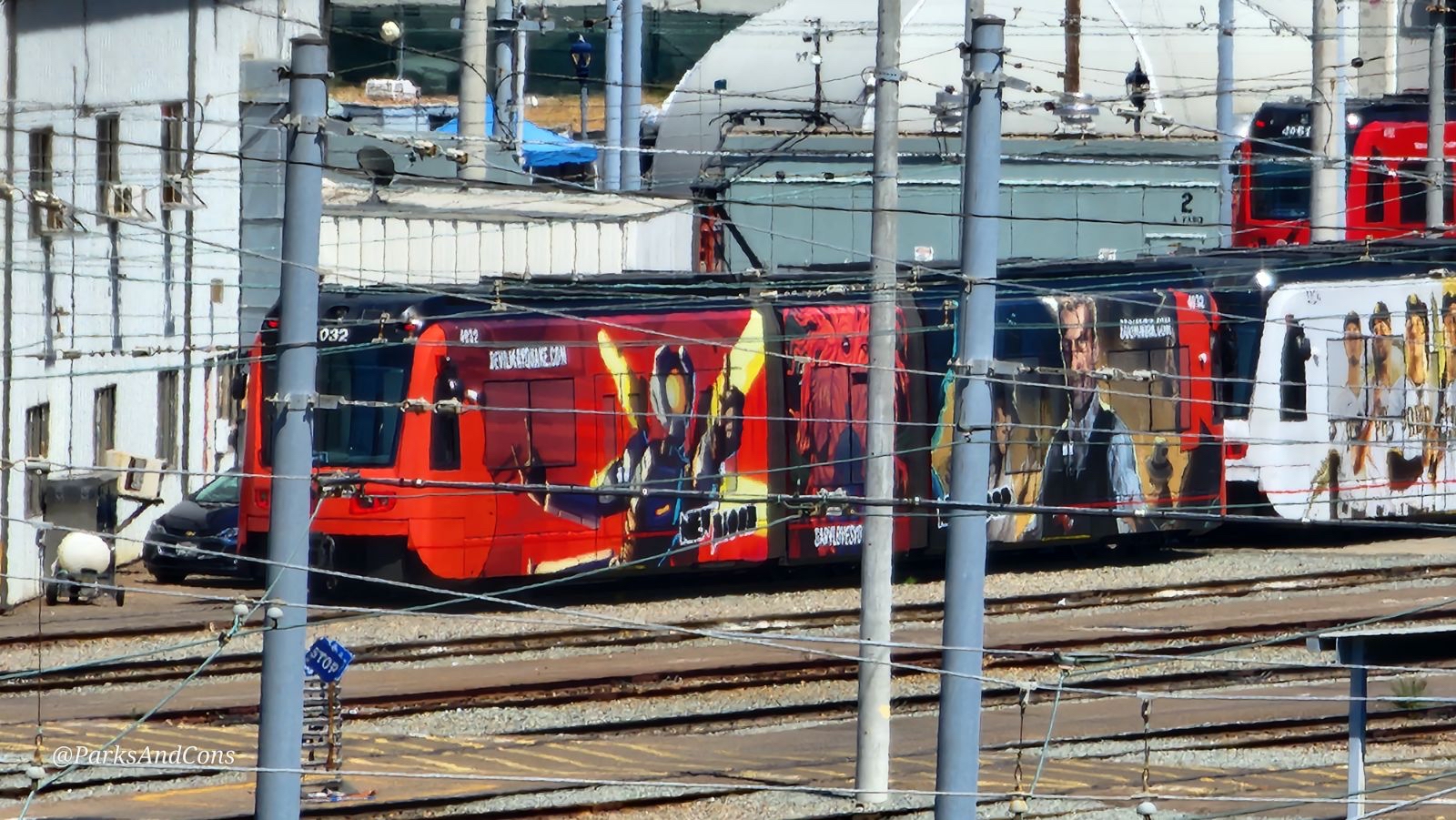 [UPDATE July 10]
Surprise! There's one last(?) trolley wrap swinging in just in time for the convention, for the upcoming Spider-Man 2 video game. Our own Parks and Cons caught a closer look at the artwork.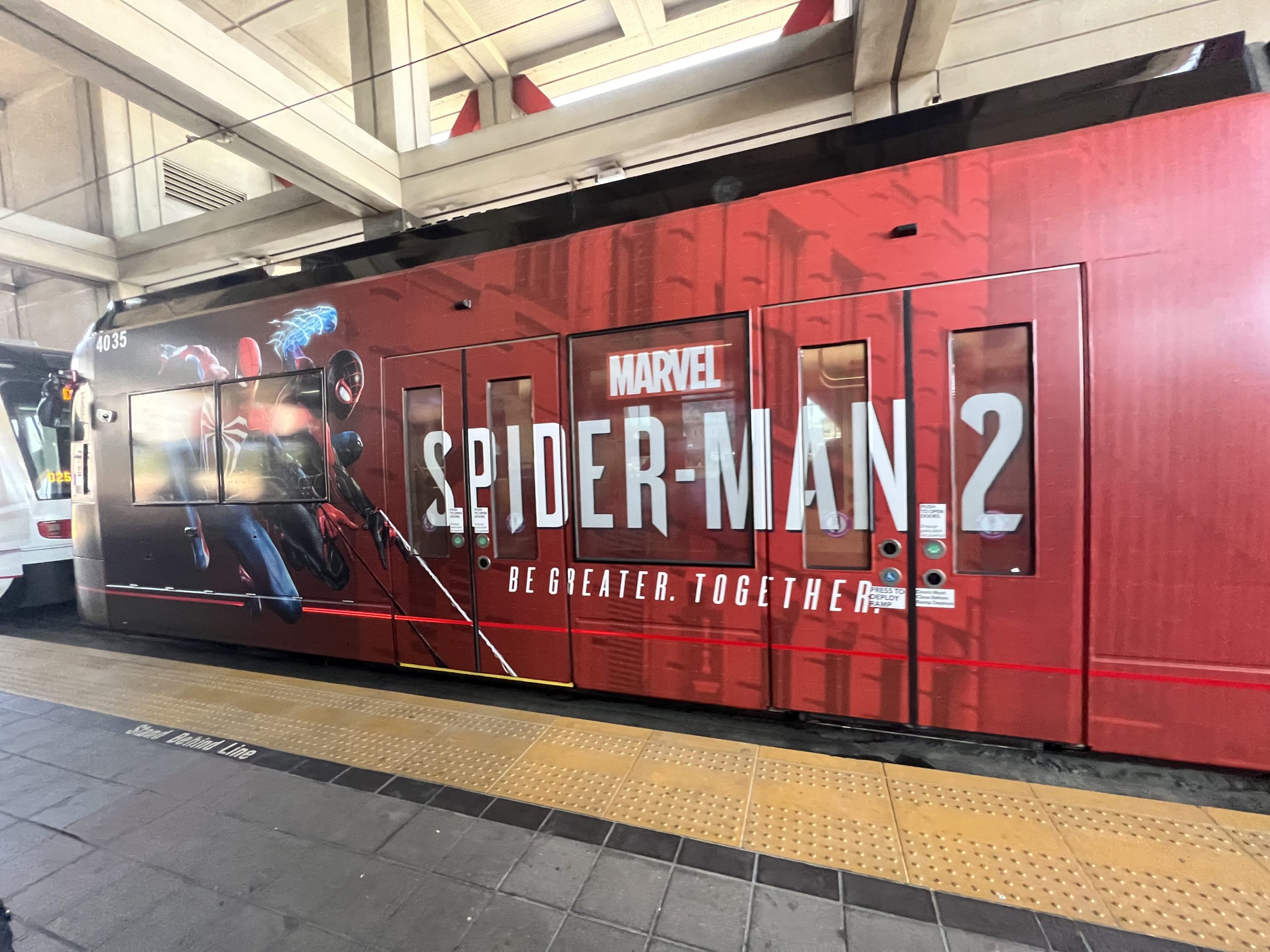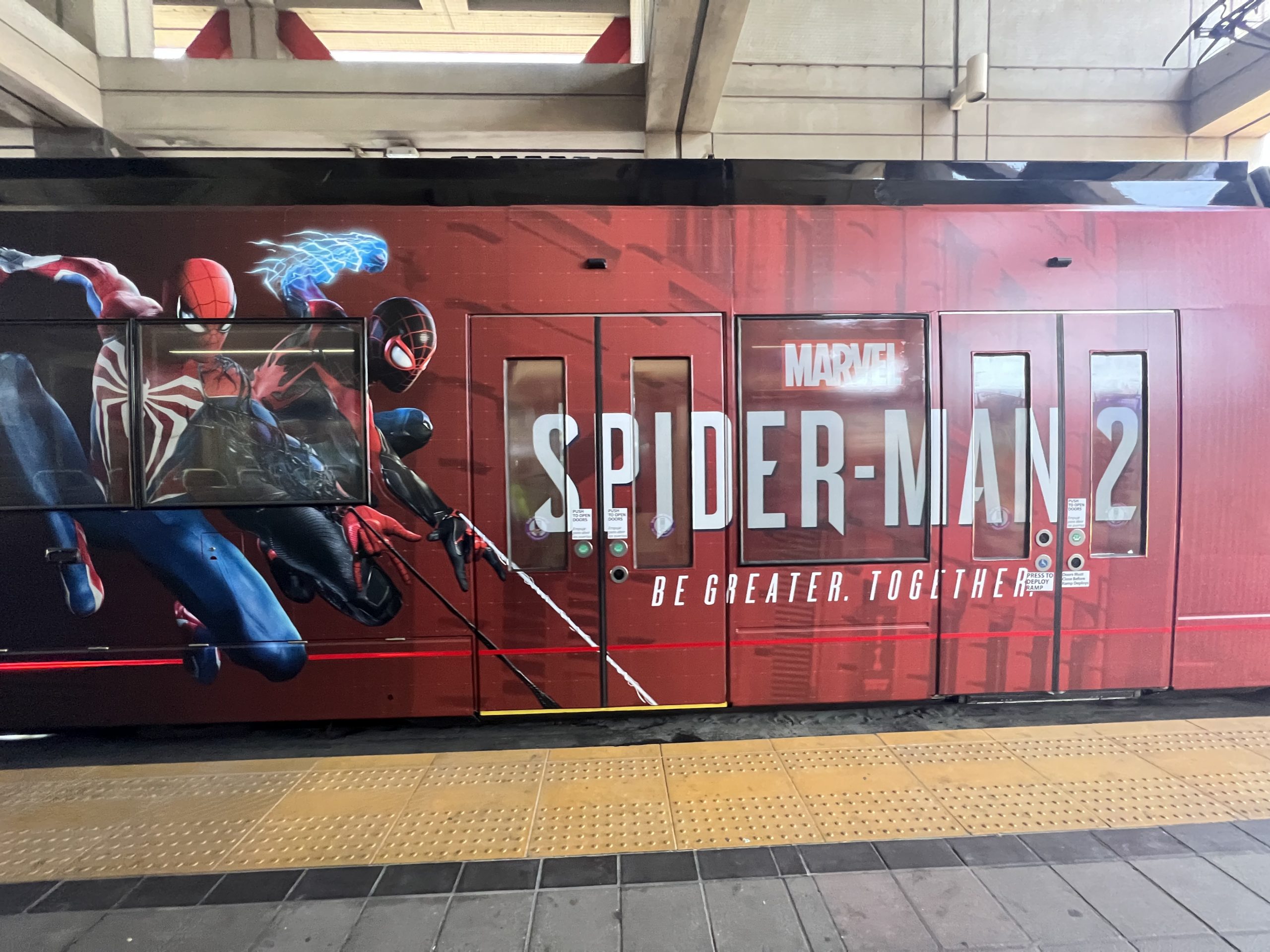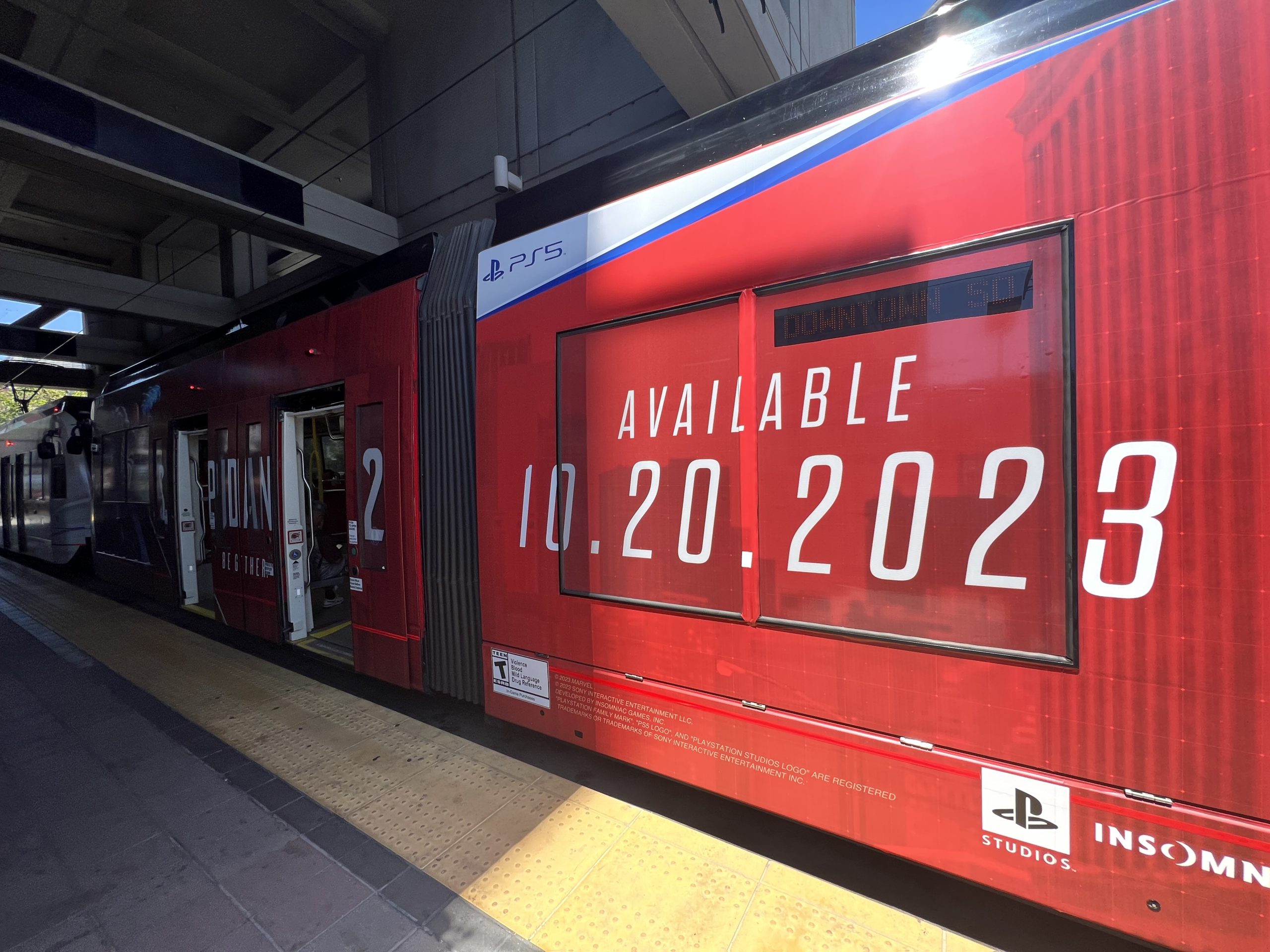 [UPDATE June 28]
As we mentioned earlier this week, Audible has a new trolley wrap on the streets (or on the tracks, rather) for the upcoming season of their Audible Original series Impact Winter. Our own Parks and Cons caught a closer look at the artwork.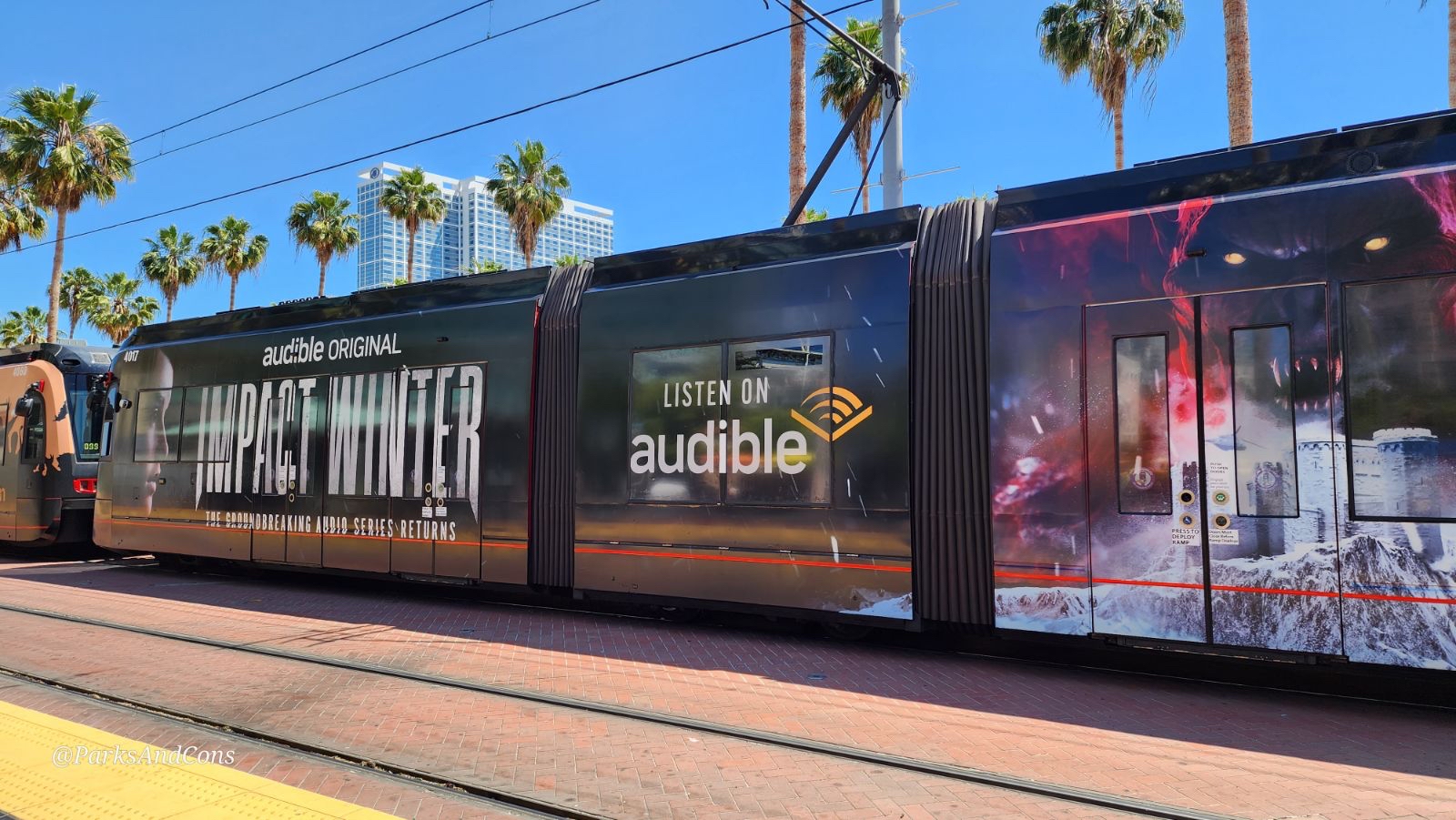 [UPDATE June 27 #2]
Are you hungry for some more San Diego Comic-Con news? We just want you to know that this Carl's Jr trolley wrap, all about how the El Diablo burger is back, is in fact a wrap for San Diego Comic-Con. Because con attendees get hungry too.
We're really not joking.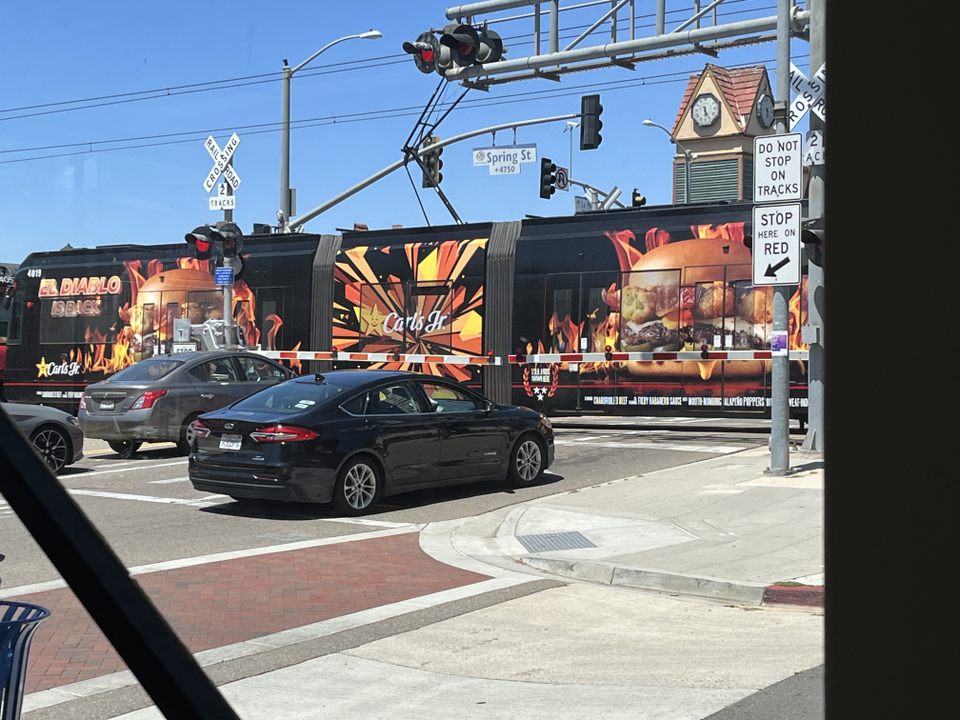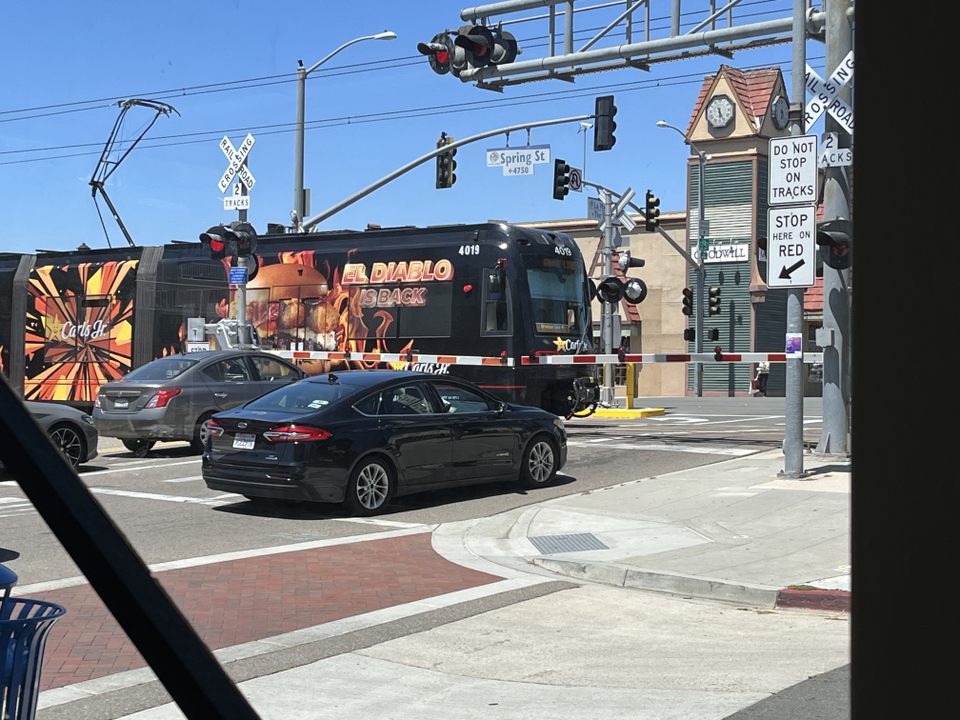 [UPDATE June 27]
Audible looks to be back at San Diego Comic-Con, for a new MTS trolley for the upcoming second season of Impact Winter, an Audible original. The vampire-apocalypse series is set eight years after a cataclysmic comet blotted out the sun and triggered an endless winter, in which vampires rule the Earth now.
The new season debuts on July 13, and features a stacked voice cast including Holliday Grainger (CB Strike, My Cousin Rachel), Esmé Creed-Miles (Hanna), David Gyasi (The Diplomat, Interstellar), Caroline Ford (Carnival Row), Bella Ramsey (The Last of Us, Game of Thrones) and Liam Cunningham (Game of Thrones) who will all be joined by newcomers Sacha Dhawan (Doctor Who, The Great), Ralph Ineson (Game of Thrones, The Witch), Ellie Bamber (Willow), Danielle Galligan (Shadow and Bone) and Andrew Gower (Being Human, Outlander), amongst others.
Last year's Audible trolley wrap was for Moriarty with Dominic Monaghan and Billy Boyd, and we saw a panel at the convention center with them both — so could we be looking at another panel?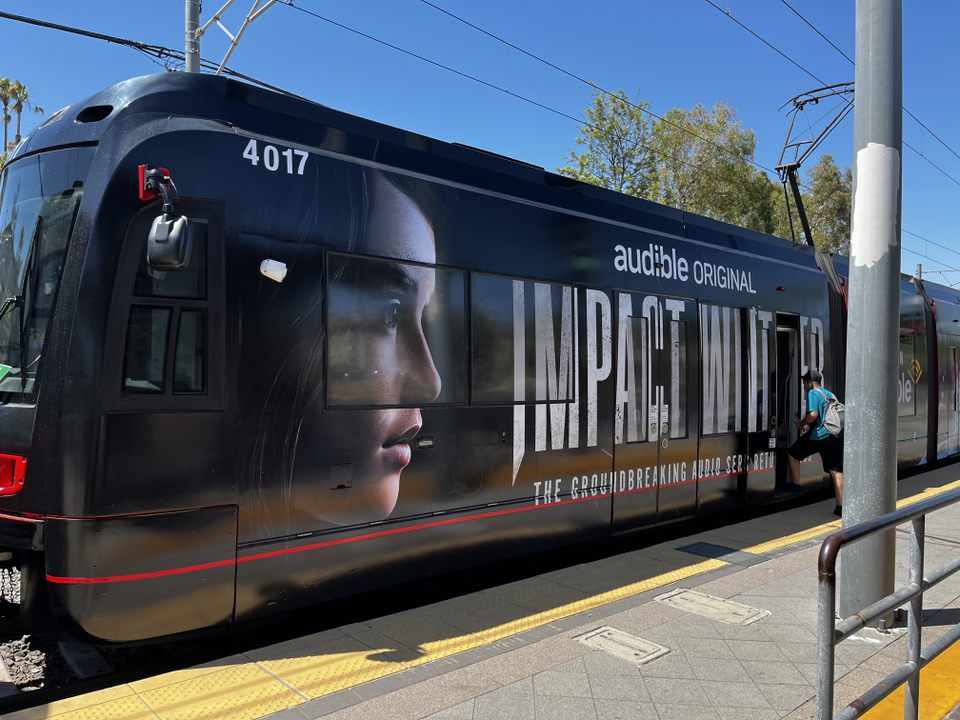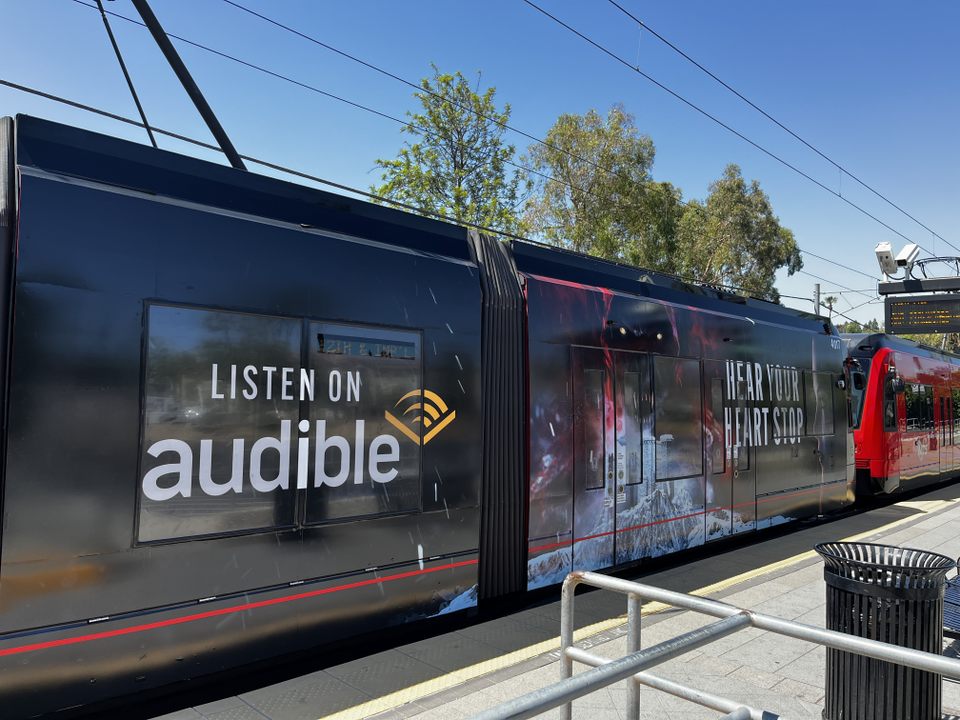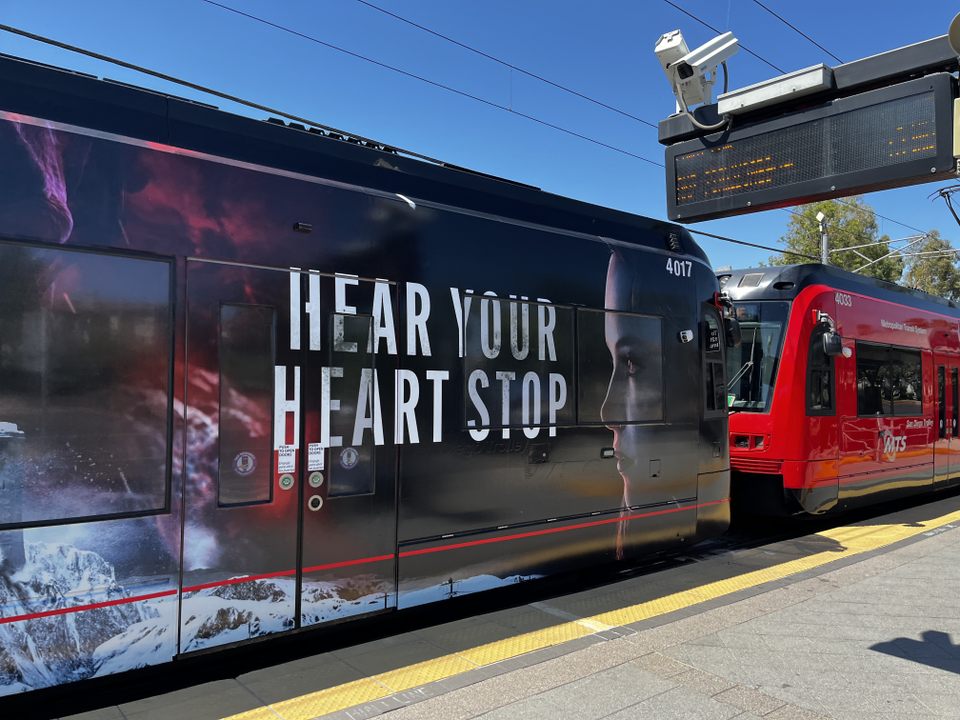 [UPDATE June 19]
Hulu managed to get even more Futurama onboard the MTS trolleys than even we thought. Cool San Diego Sights discovered that the other side of the trolley has a completely different design, featuring Amy Wong, Hermes Conrad, Kif Kroker and Professor Farnsworth. From Cool San Diego Sights, here's a look at the other side:
[UPDATE June 18]
MTS is blasting off to Futurama! Cool San Diego Sights also caught a look at the Futurama trolley that Outside Comic-Con first spied, getting a better look at a few of the panels: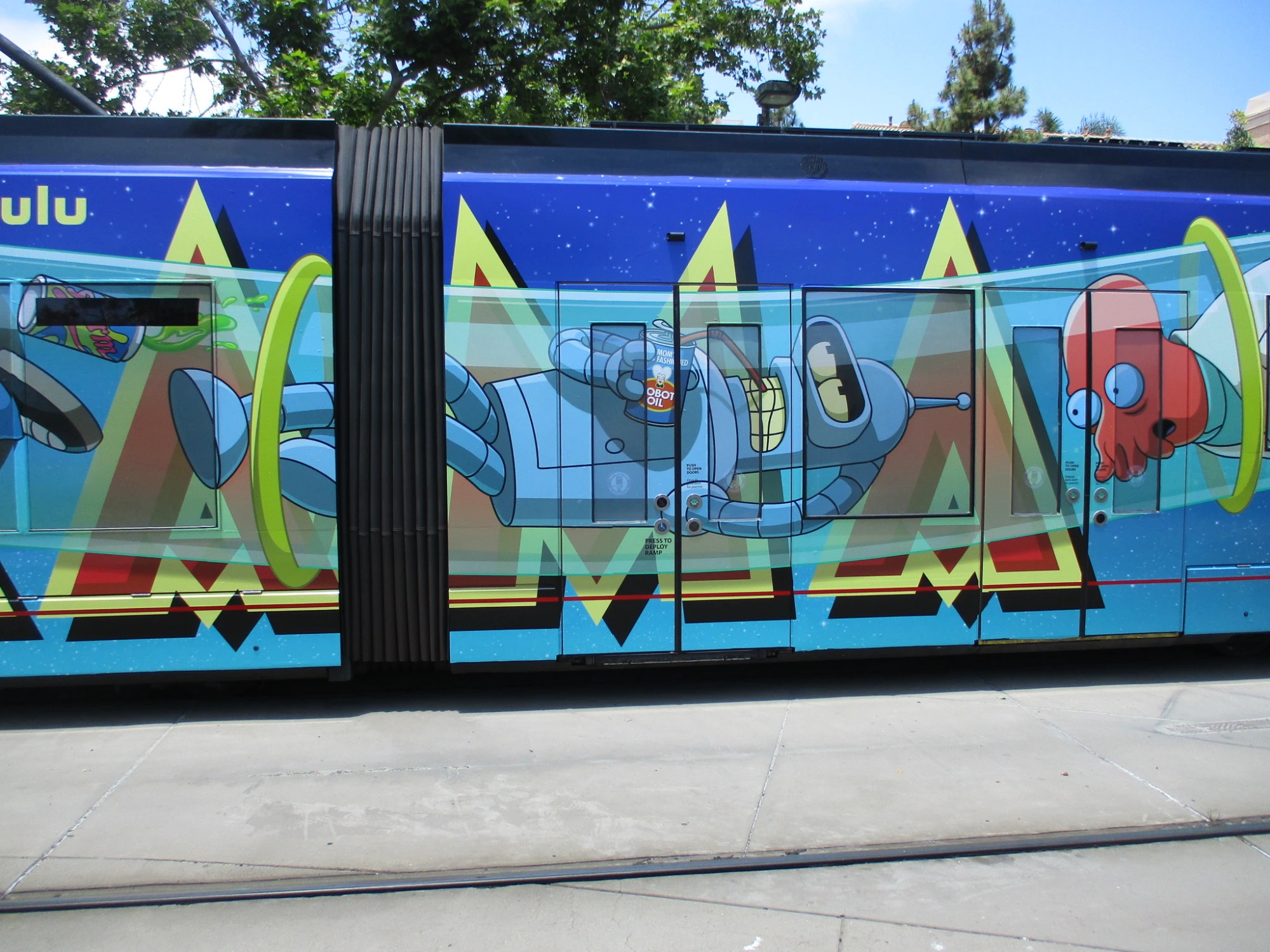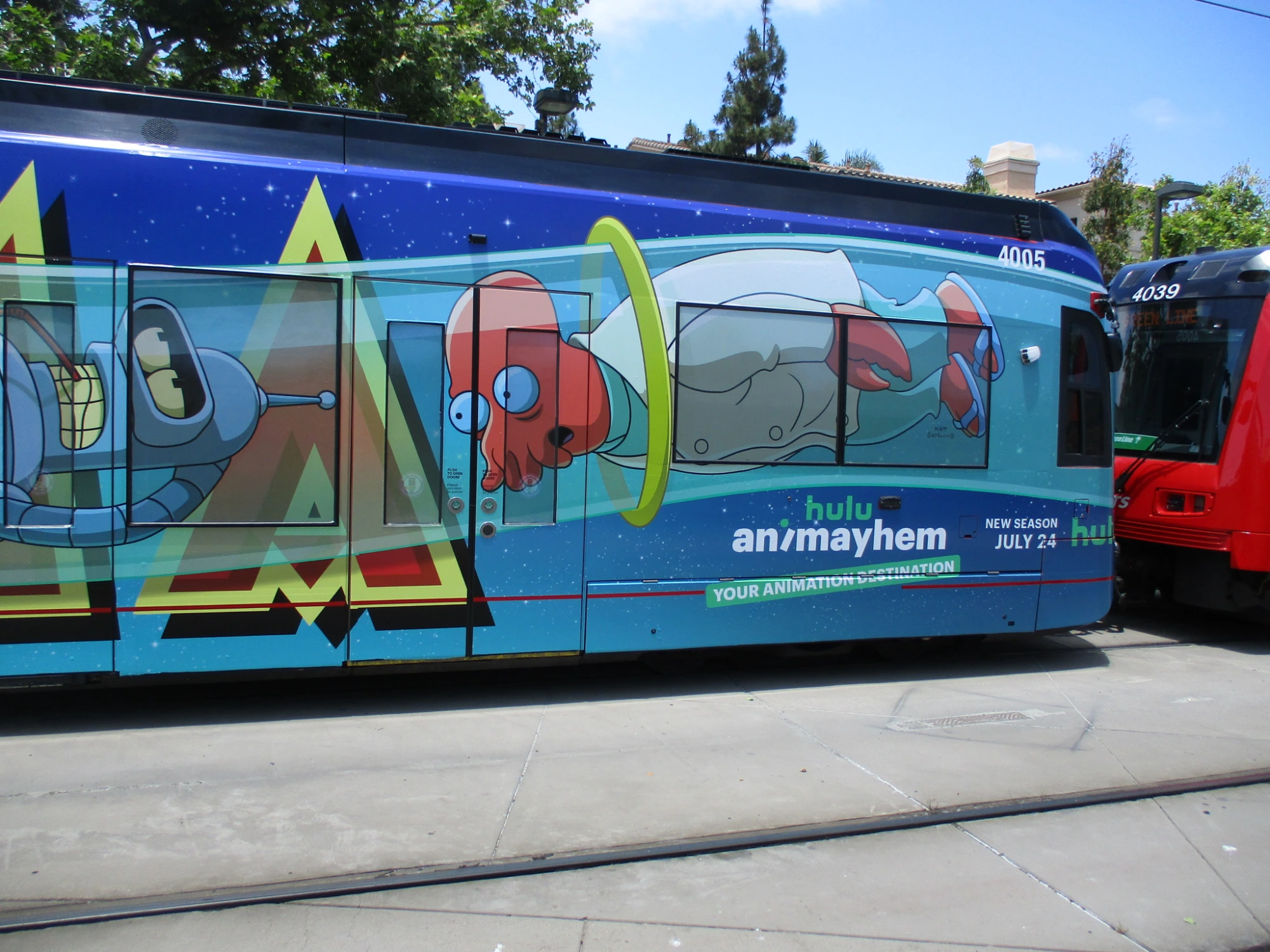 [UPDATE June 17]
With the new season of Futurama set to release on July 24 on Hulu, it looks like it's getting at least some push at the convention. Our own Outside Comic-Con caught a look at the new trolley wrap: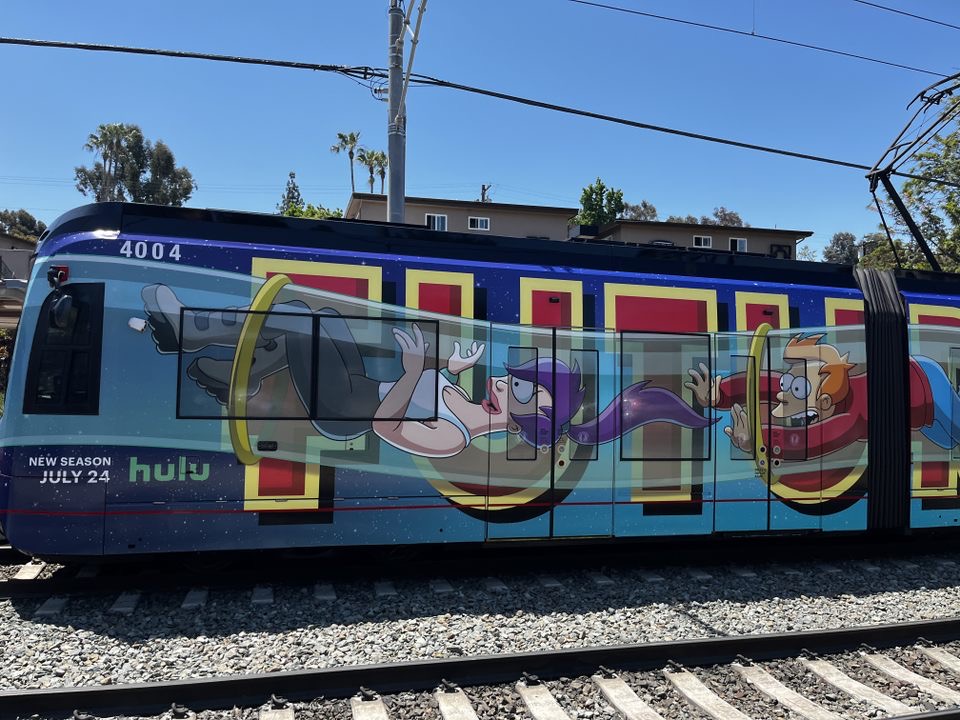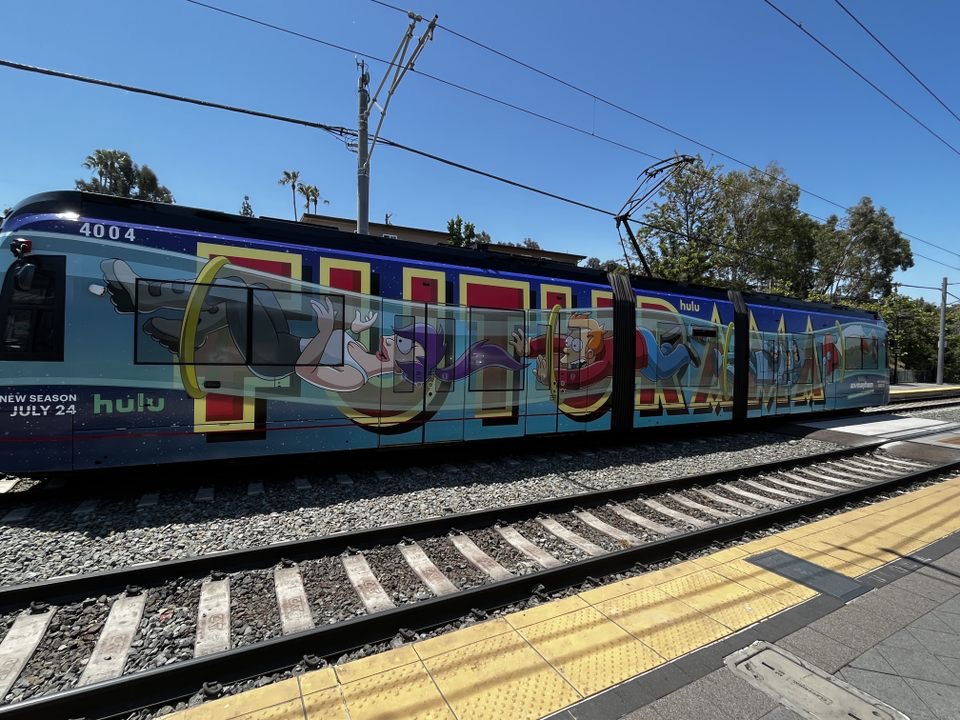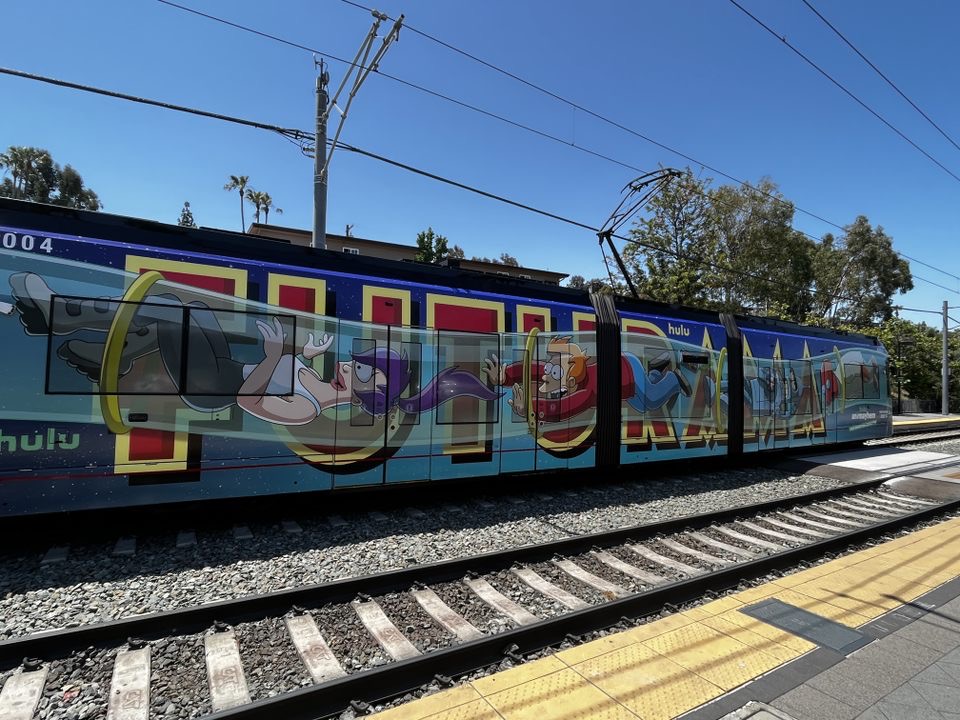 [UPDATE June 14]
Step into another galaxy when you board the Solar Opposites trolley. Our own Parks and Cons got a closer look at the  illusive Hulu wrap, which features the family of aliens hanging out.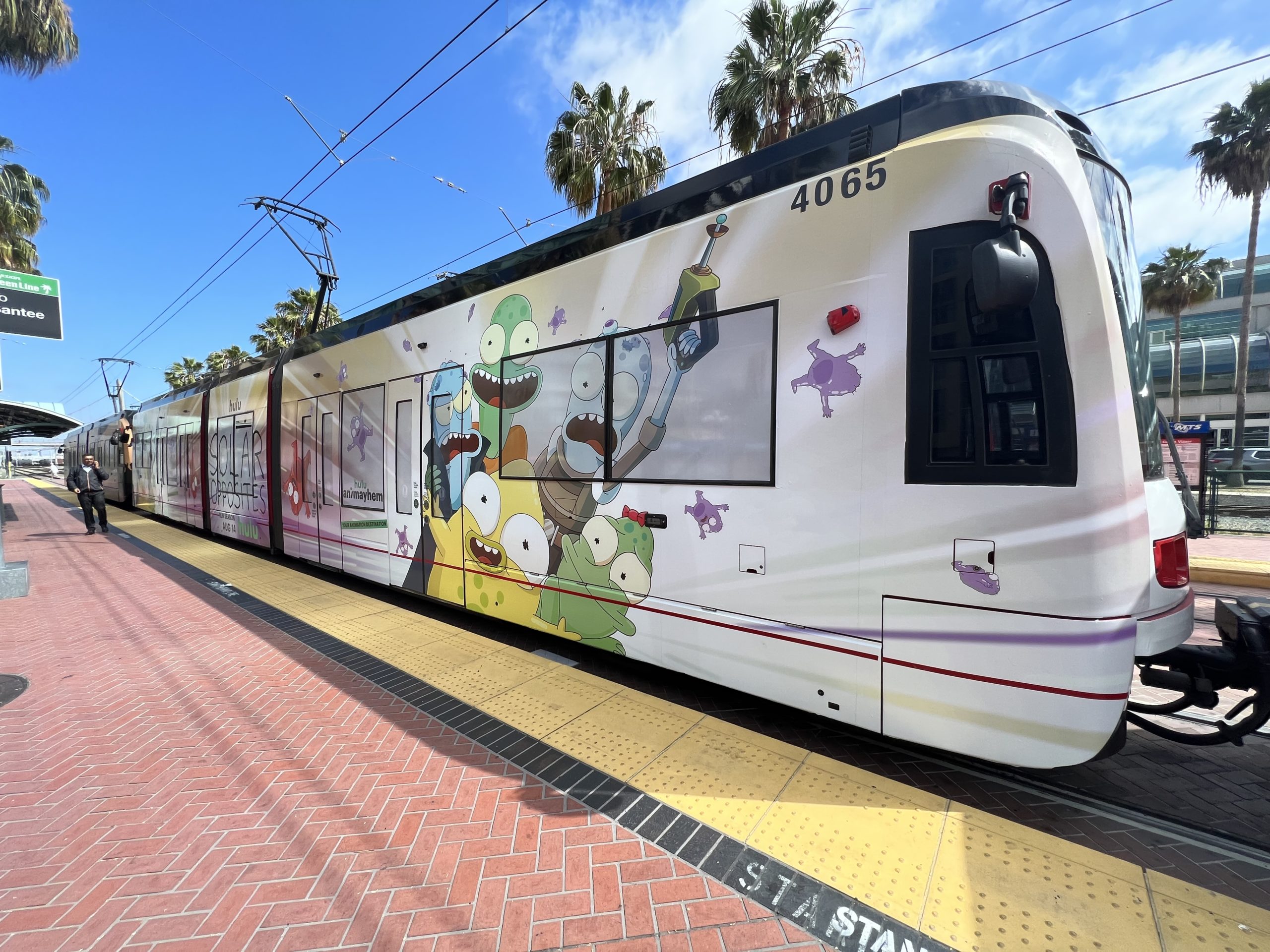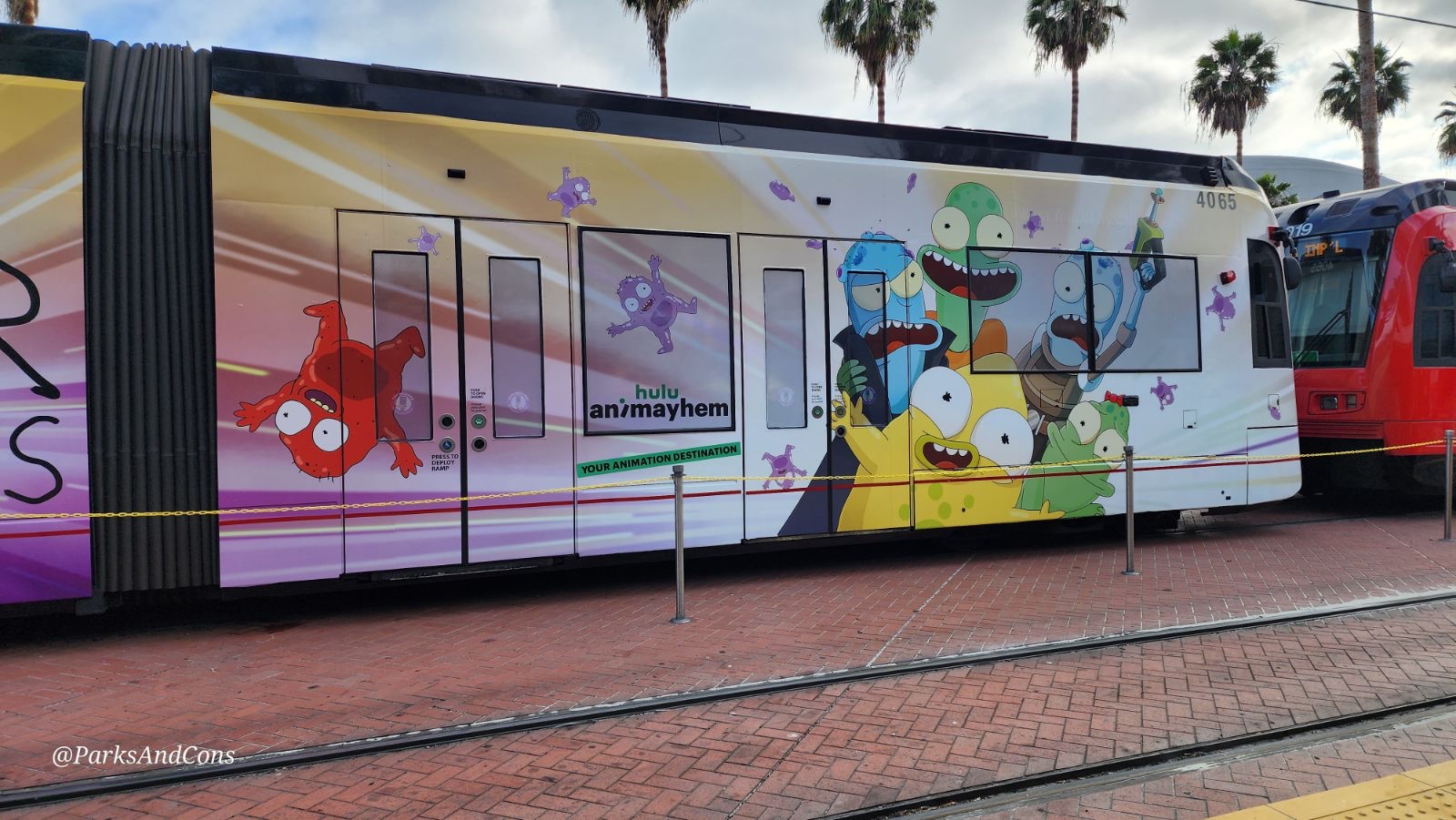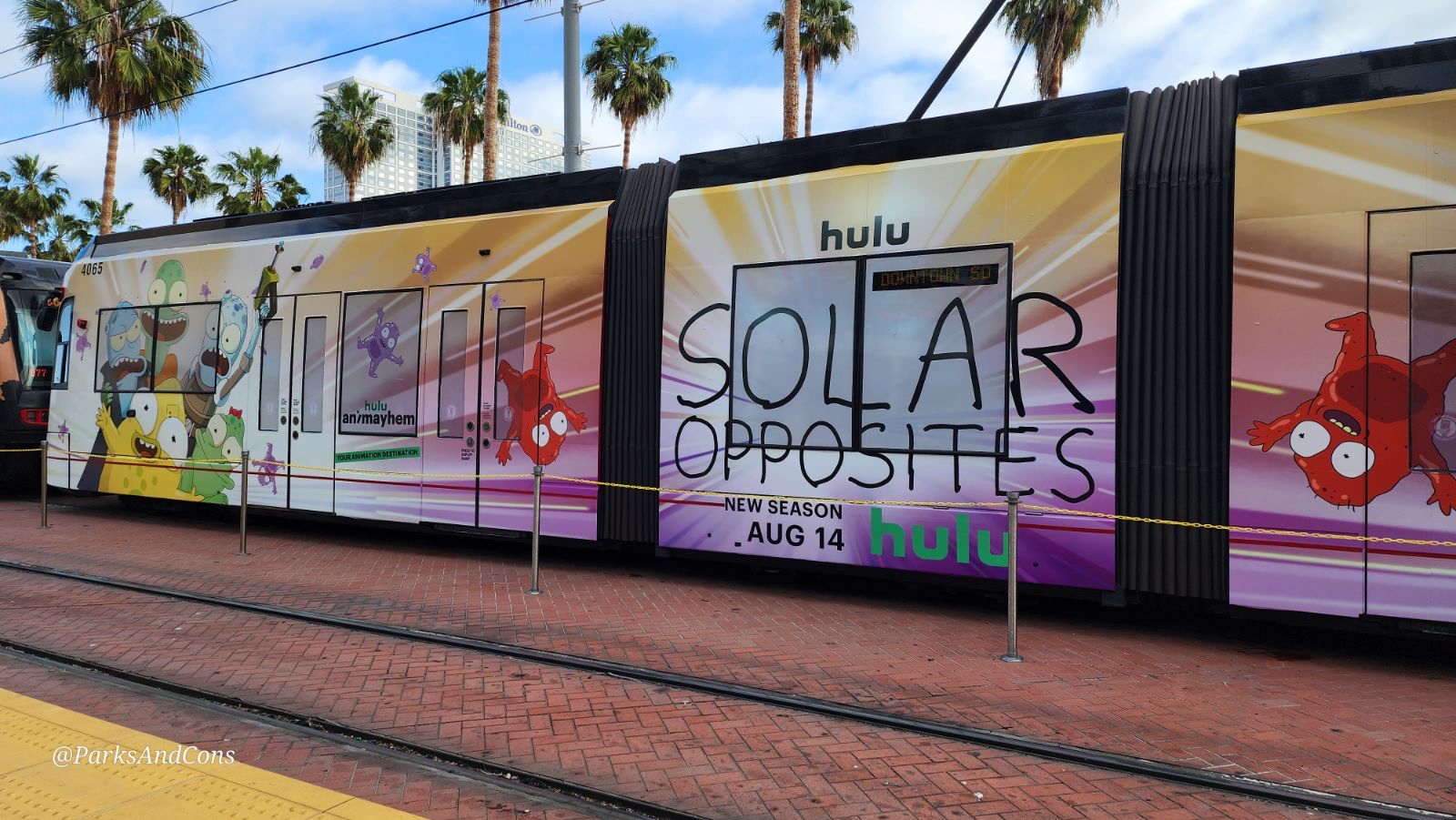 [UPDATE June 11]
There's a new trolley on the tracks! Cool San Diego Sights caught a look at a second Paramount+ trolley, this time for Yellowjackets, 1923, Dungenos & Dragons, Star Trek: Strange New Worlds, Star Trek: Lower Decks, BumbleBee, and more. We noticed the first trolley was noticeably devoid of any Trek, so long to see it represented with this new design.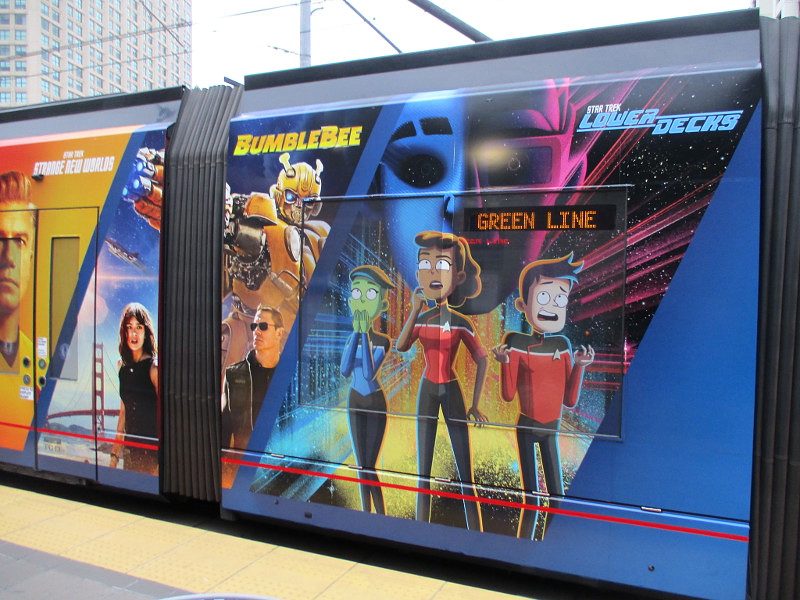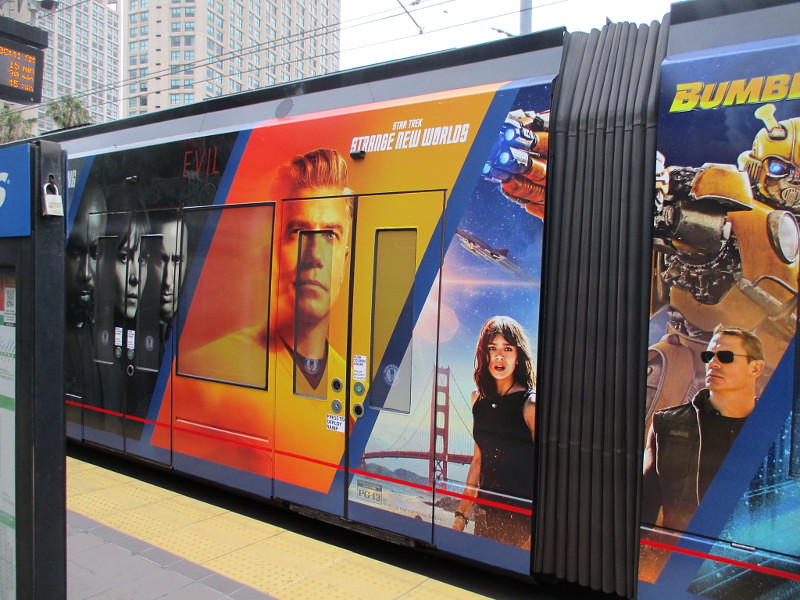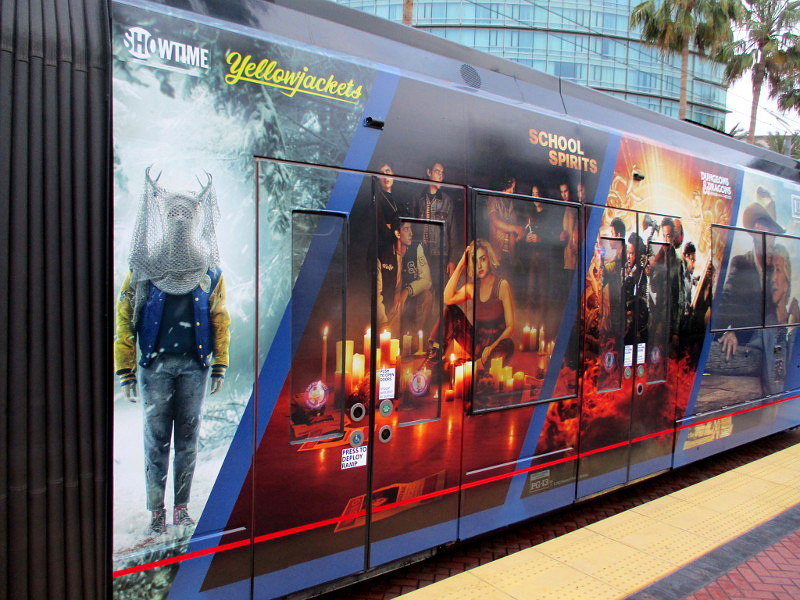 Our own Outside Comic-Con got a closer look at the first Paramount+ trolley:
[UPDATE June 7]
The San Diego MTS has unveiled the first trolley wrap of the year, and it's a big one. Paramount+ has taken over a trolley, showing off just some of the many offerings on their platform, including TV series like Billions and SpongeBob SquarePants, as well as Transformers: EarthSpark, Monster High, Rabbit Hole, and the Scream franchise.