The art of Scott Campbell (Scott C.) is much like Scott himself, approachable and heart-warming. If you've ever seen him at a convention you know he's quick to smile, and seems genuinely interested in everyone he meets.
Scott C. was asked to create animation footage for the Netflix show, Umbrella Academy. In addition, Scott has illustrated and published numerous comics, illustrated several children's books, was art director for Double Fine (publishers of Psychonauts and Brutal Legends) and had a book of his art published Splendid Life: The Art of Scott C.
One of Scott's longest running series, Great Showdowns, has been the subject of two book collections, several gallery shows and thousands of prints, almost all of which he signs and numbers in pencil.
You can find Scott C. all week long at the Gallery Nucleus booth #2015.
A few of Scott's items will only be on display at Comic- Con but QR codes will be provided so attendees will be able to easily purchase online for later delivery. Scott will also be releasing all his items online starting Wednesday, July 19 at 9am PT.

Let's look at all the details of what Scott is bringing with him:
"Sloppy Folks In The Park"- $30
14×11 inches
edition of 250
"Ravioli In The Fungal Garden" – $30 ONLINE ONLY
11 x 14 inches
Timed edition on sale from July 19th at 9am PT – July 23rd at midnight PT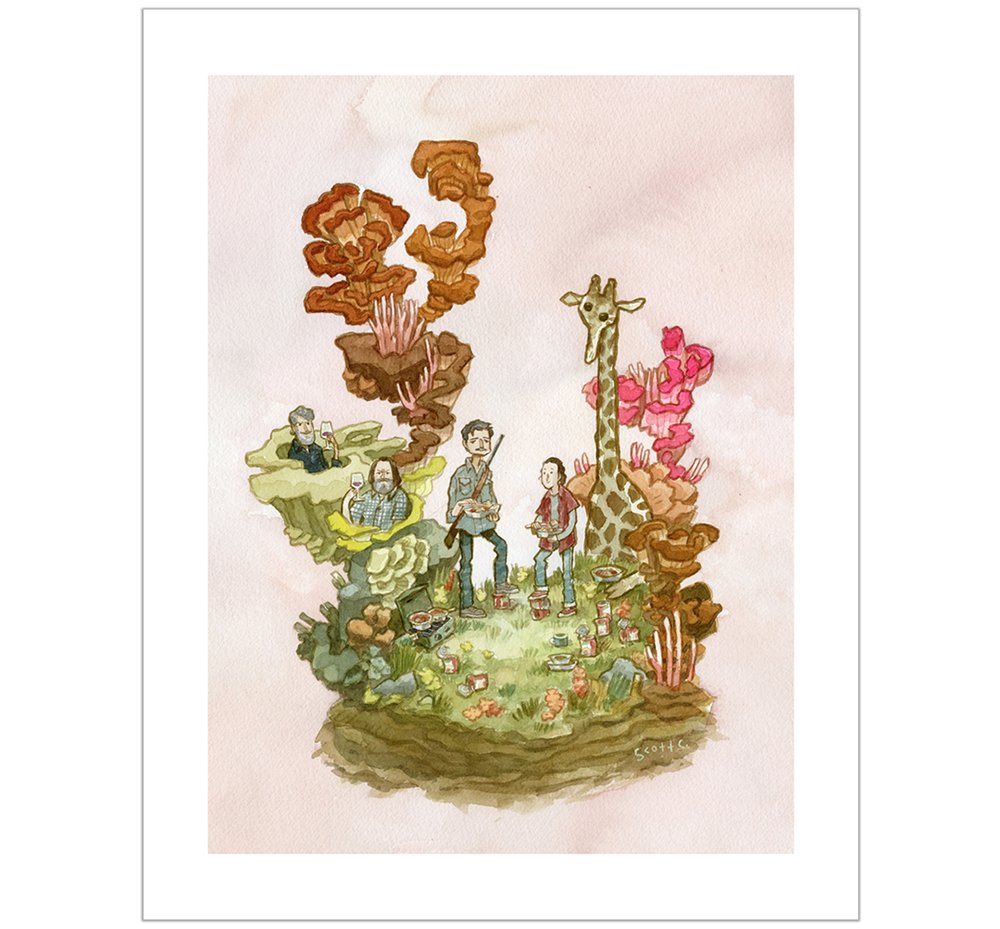 "Tubing Dogs" – $30
11″x14″ inches
edition of 250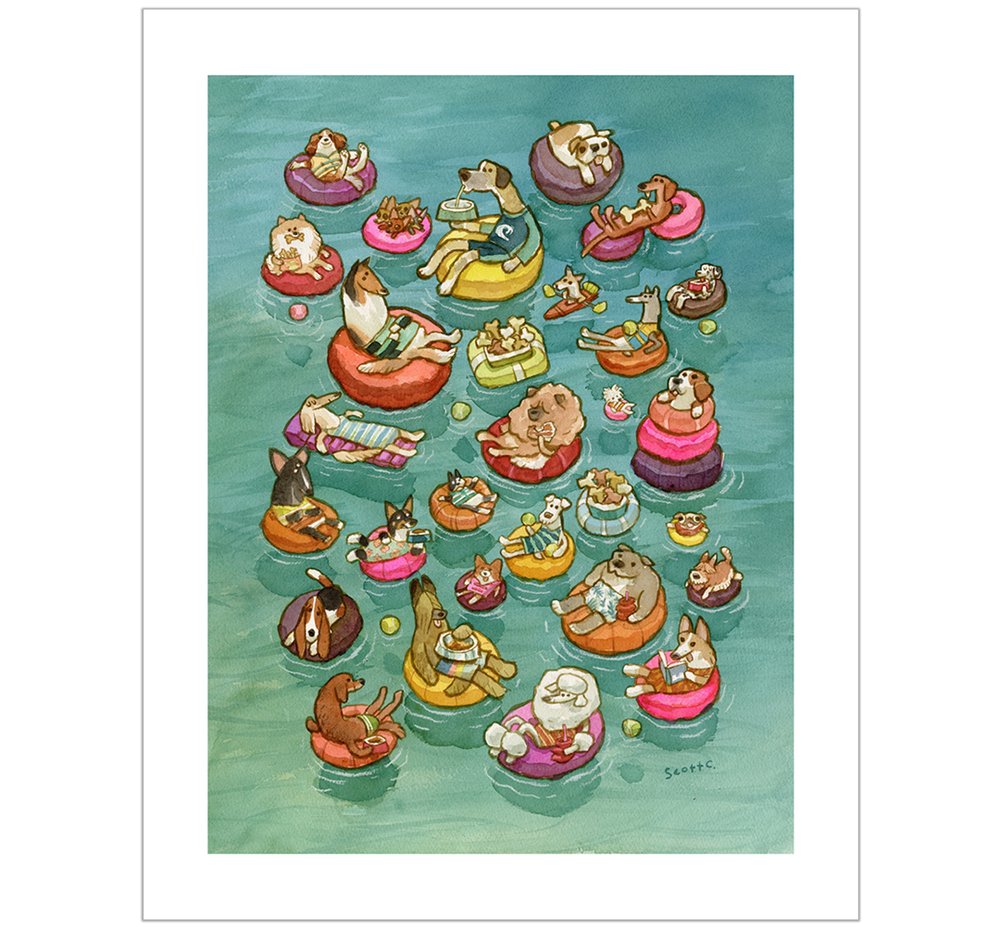 "Dinosaur Beach"
19″x13″ inches
edition of 250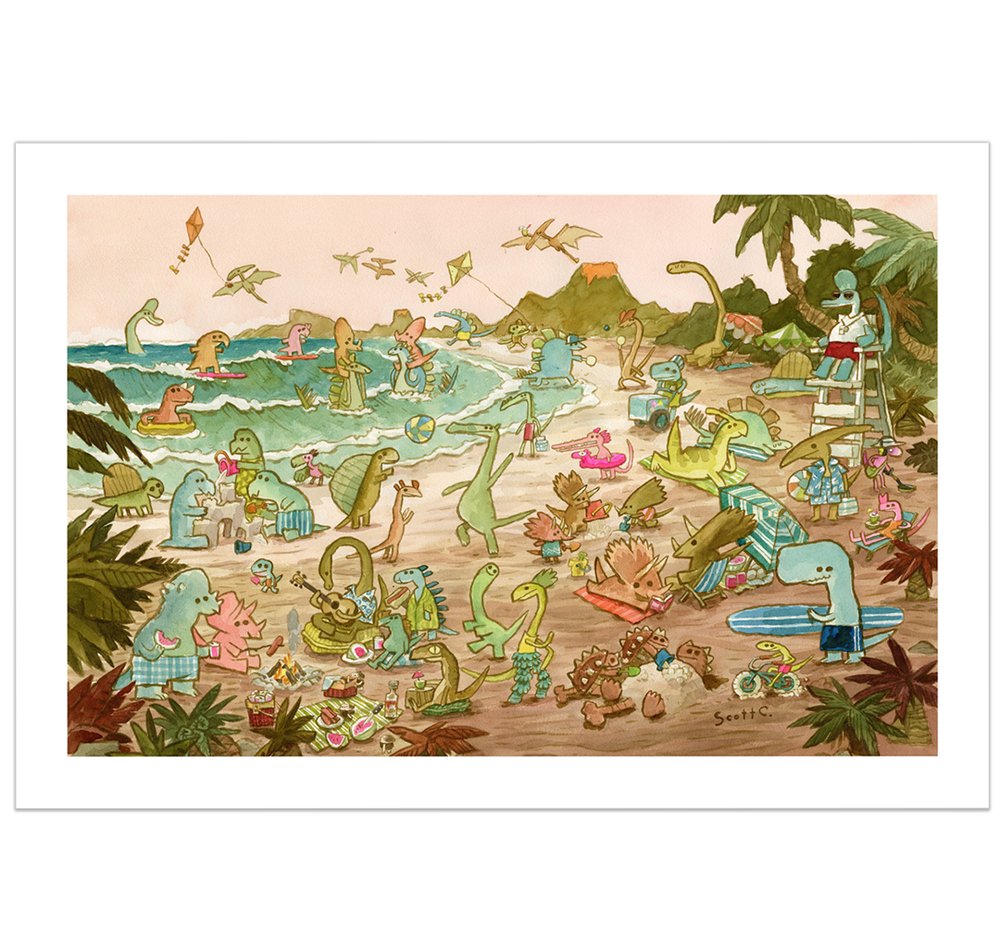 "The Revolution Friendship Series" – $125 ONLINE ONLY
6 print timed edition set on sale from July 19th 9am PT – July 23rd at midnight PT
"The Officer" (5″ x 5″)
"The Guardian" (RRR 2) (5″ x 5″)
"The Dance" (5″ x 5″)
"Fire and Water" (5″ x 5″)
"The Escape" (5″ x 5″)
"The Lion" (10″ x 12″)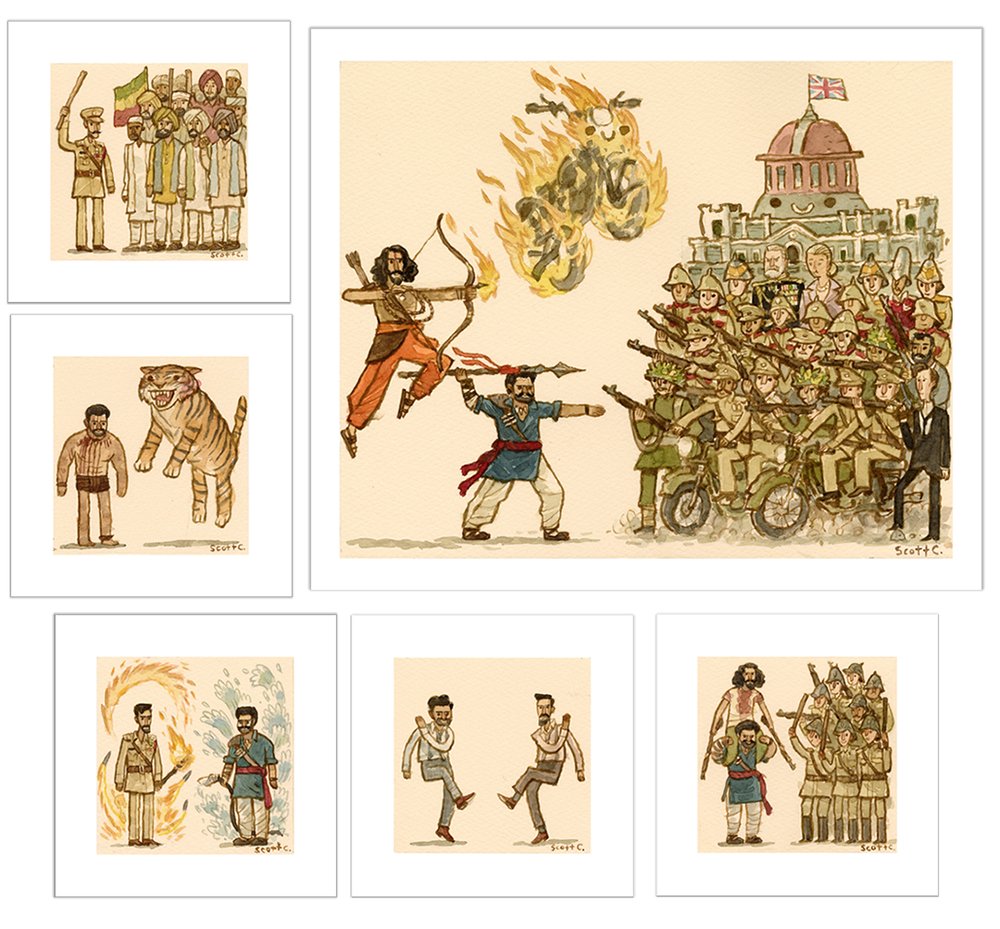 Great Showdowns ONLINE ONLY
timed edition prints on sale from July 19th at 9am PT – July 23th at midnight PT
"The Dessert" – $15 (5″ x 5″)
"Chat With The Big Bug" – $30 (8″ x 12″)
"The Bat, The Bird, and The Cat" – $15 (5″ x 5″)
"The Gathering in the Mines" – $50 (10″ x 12″)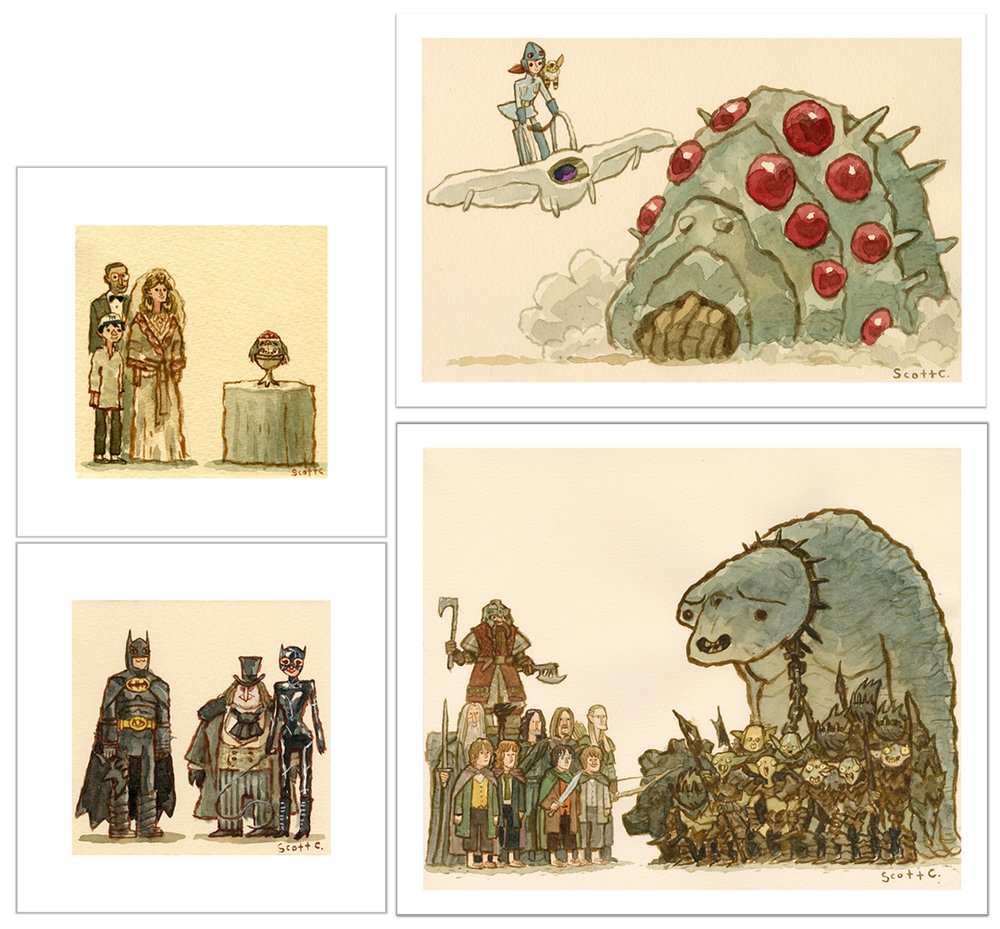 Dinosaur Plush – $35 each
Triple Horner Plush
Long Neck Plush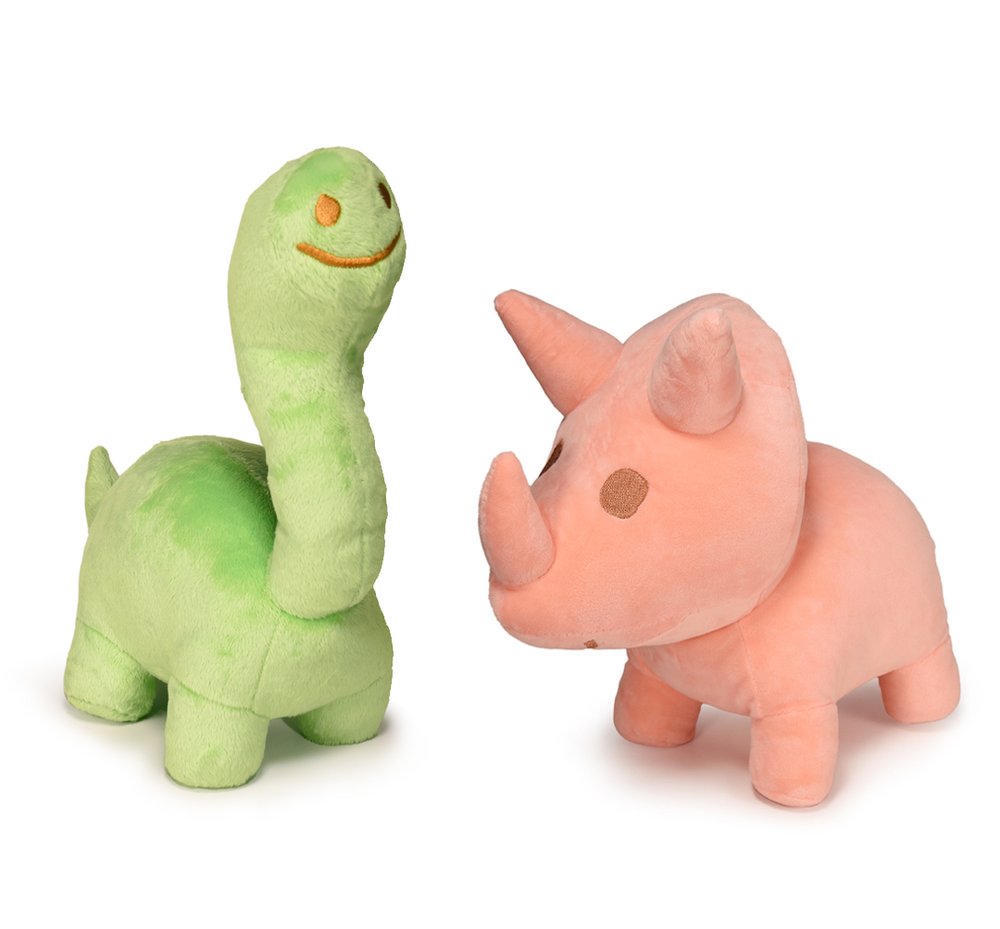 Drinking Glasses – $20 each
Ocean Life Collins Glass
A Lot Of Axolotls Rocks Glass
Cosmetic/Pencil Bag: – $12
Dogs On The Go Pouch
Dino Days Pouch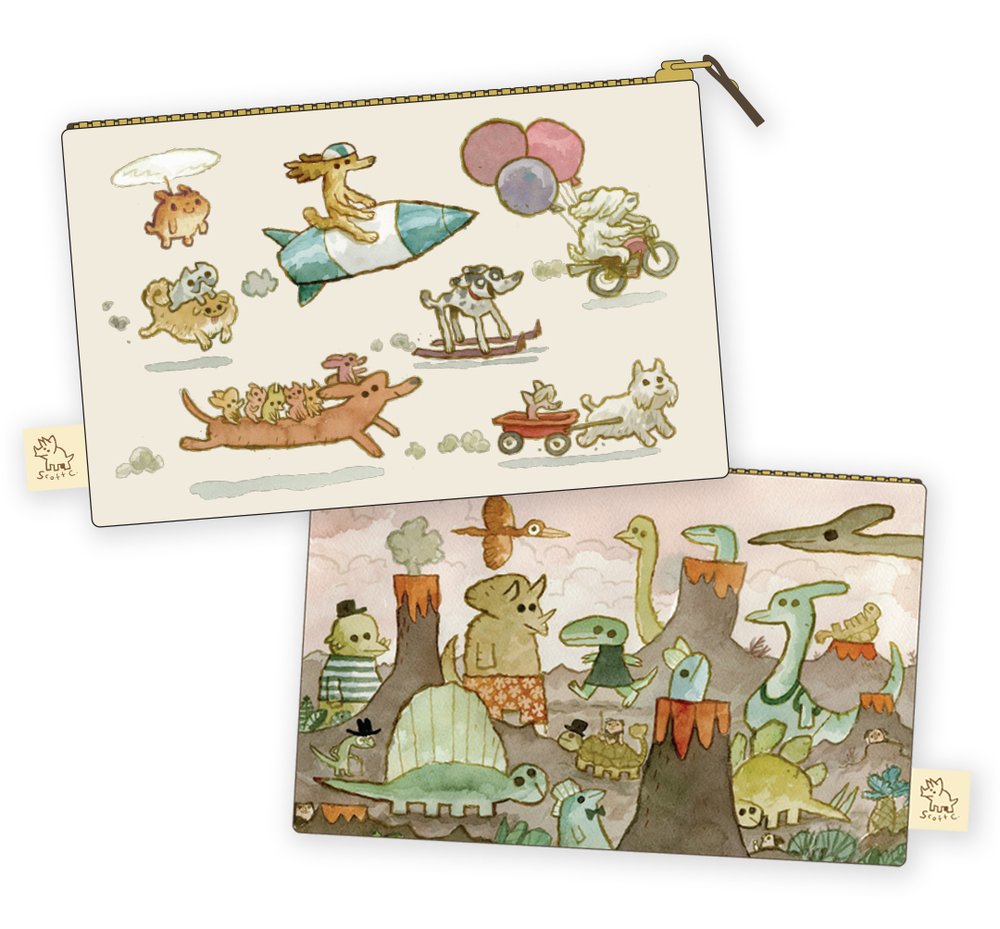 SDCC Limited Edition Great Big Puffy Man Apparel ONLINE ONLY
Available for pre-sale starting July 19th at 9am PST – July 23th at midnight PT
Available in youth and adult sizes
Limited Edition Great Big Puffy Man Adult Tee Shirt – $30
Limited Edition Great Big Puffy Man Toddler Tee – $25
Limited Edition Great Big Puffy Man Infant One Piece -$25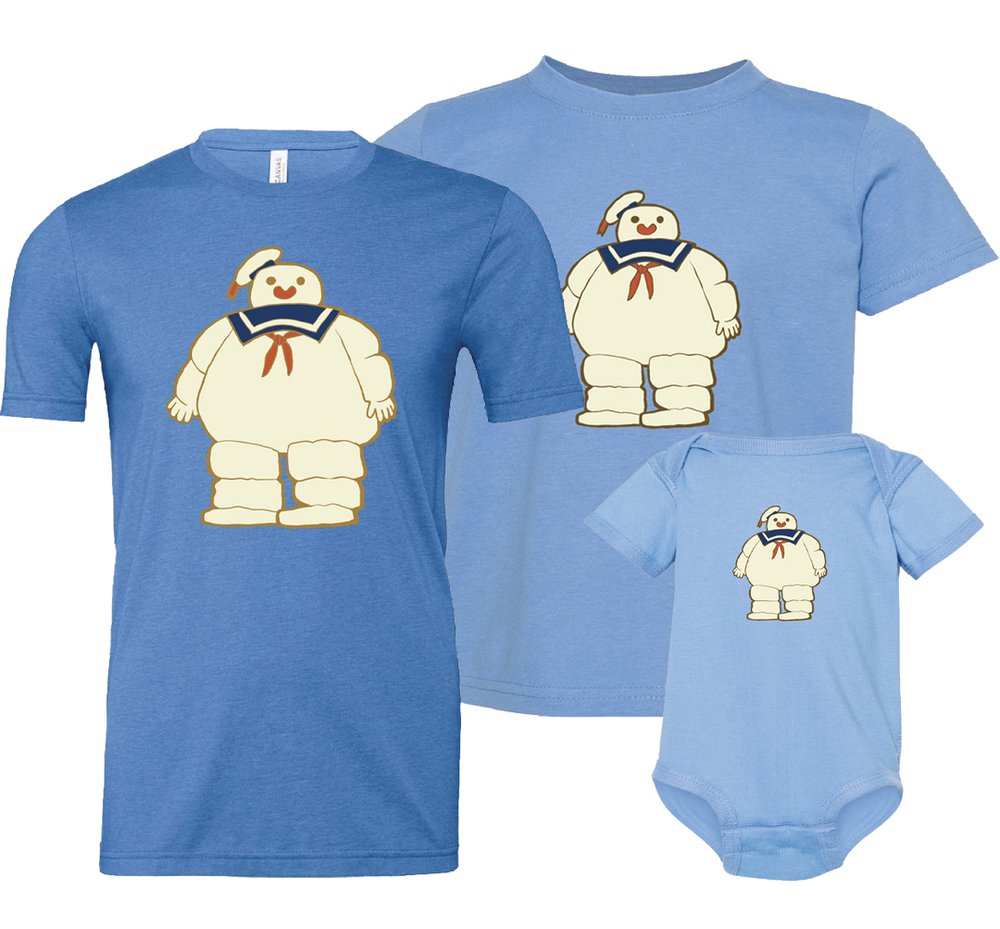 SDCC Limited Edition Alien On The Move Apparel ONLINE ONLY
Available for pre sale July 19th at 9am PT – July 23th at midnight PT
Available in youth and adult sizes.
Limited Edition Alien On The Move Adult Tee Shirt – $30
Limited Edition Alien On The Move Toddler Tee – $25
Limited Edition Alien On The Move Infant One Piece – $25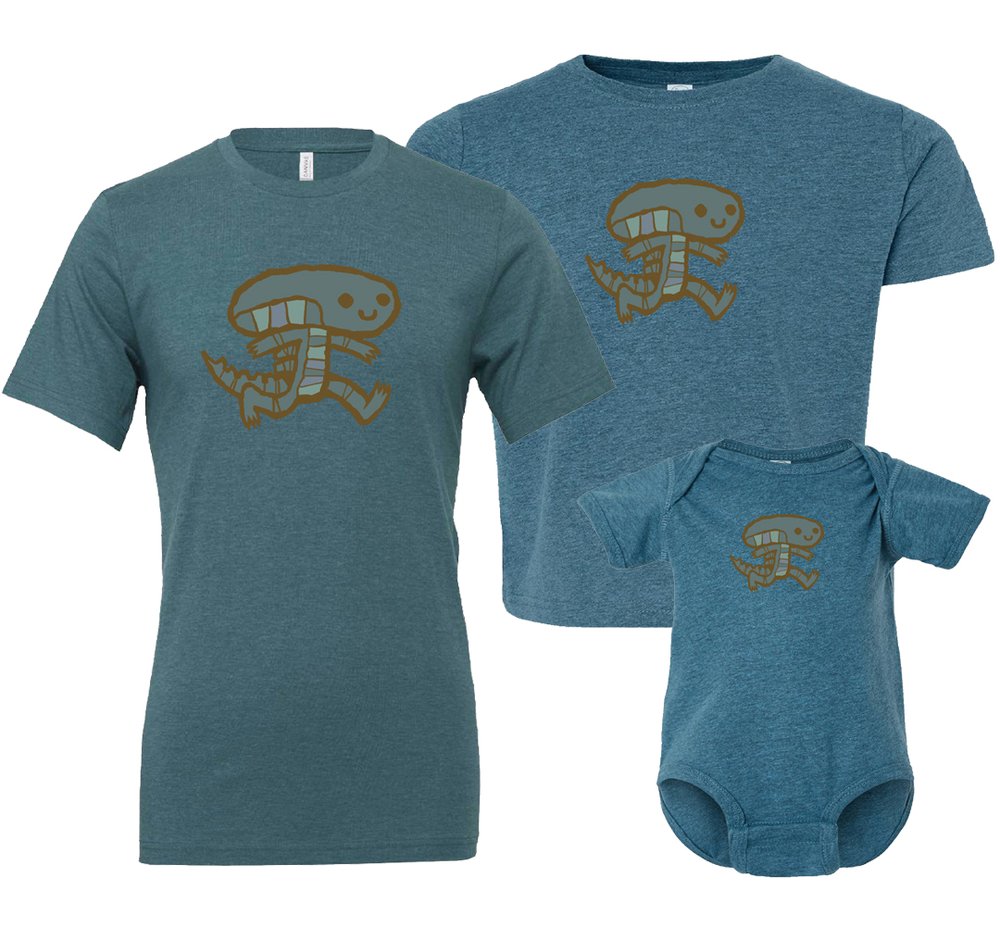 Triple Horner Apparel
Triple Horner Adult Tee Shirt – $30
Triple Horner Toddler Tee – $25
Triple Horner Infant One Piece – $25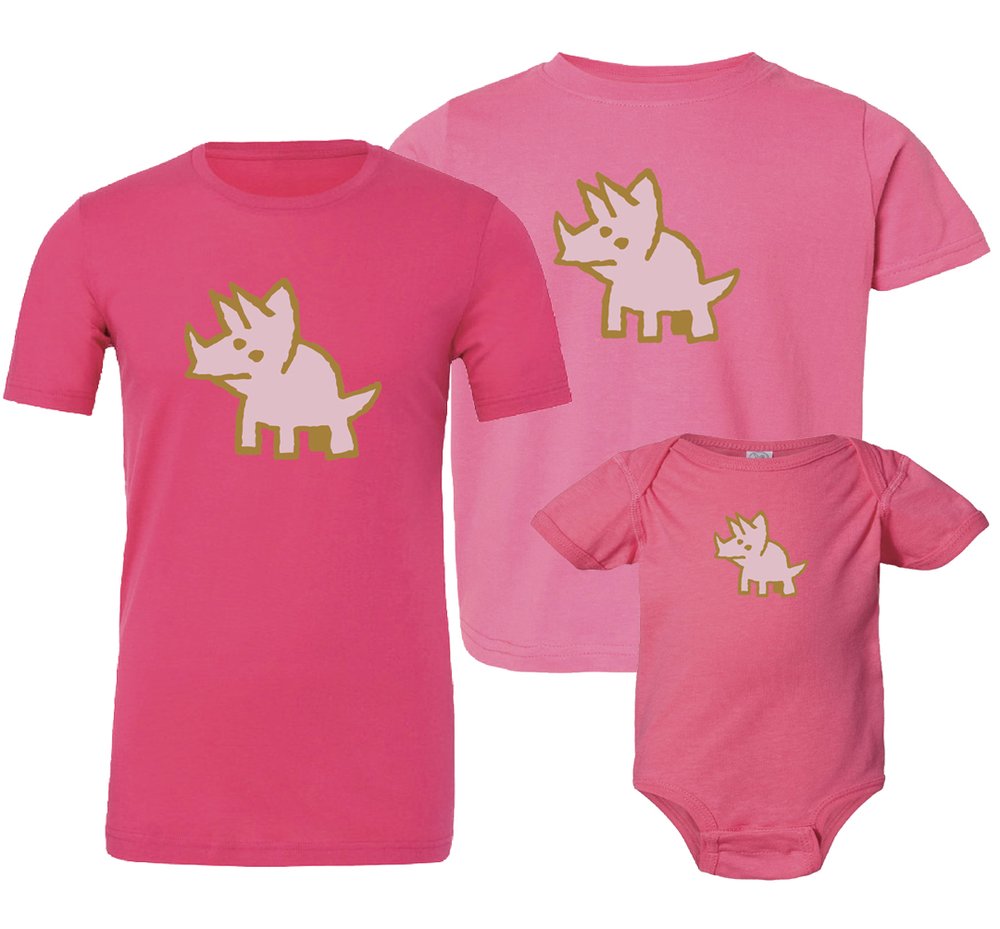 Sticker Sheets – $10
Frog Band Sticker Sheet
Ocean Life Sticker Sheet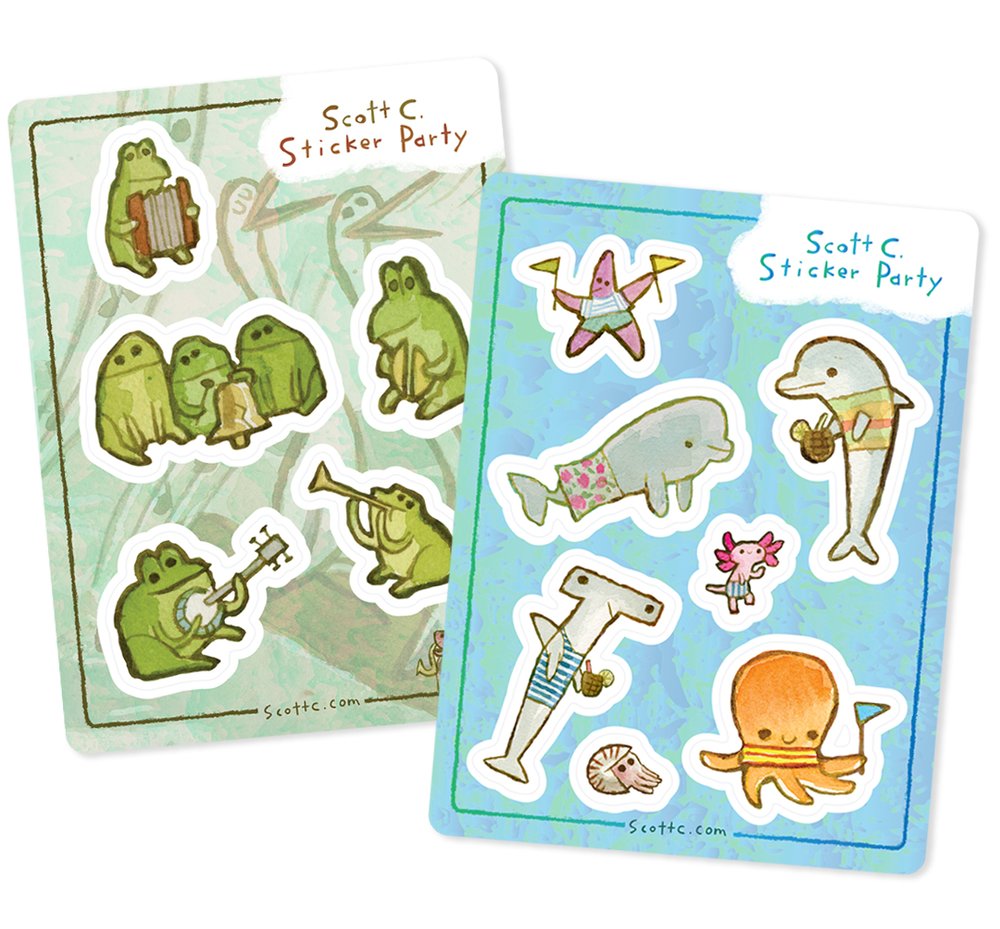 Bunny Tea Towel – $15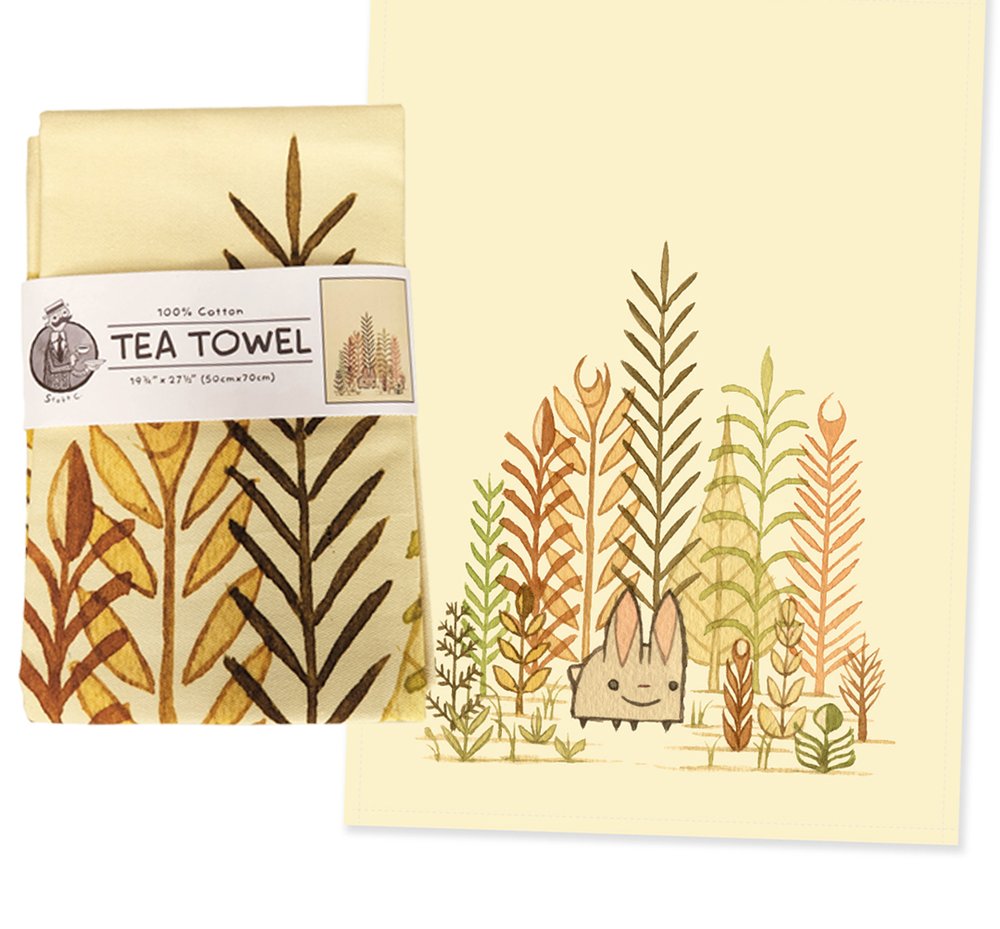 Swamp Music 100 Piece Puzzle – $30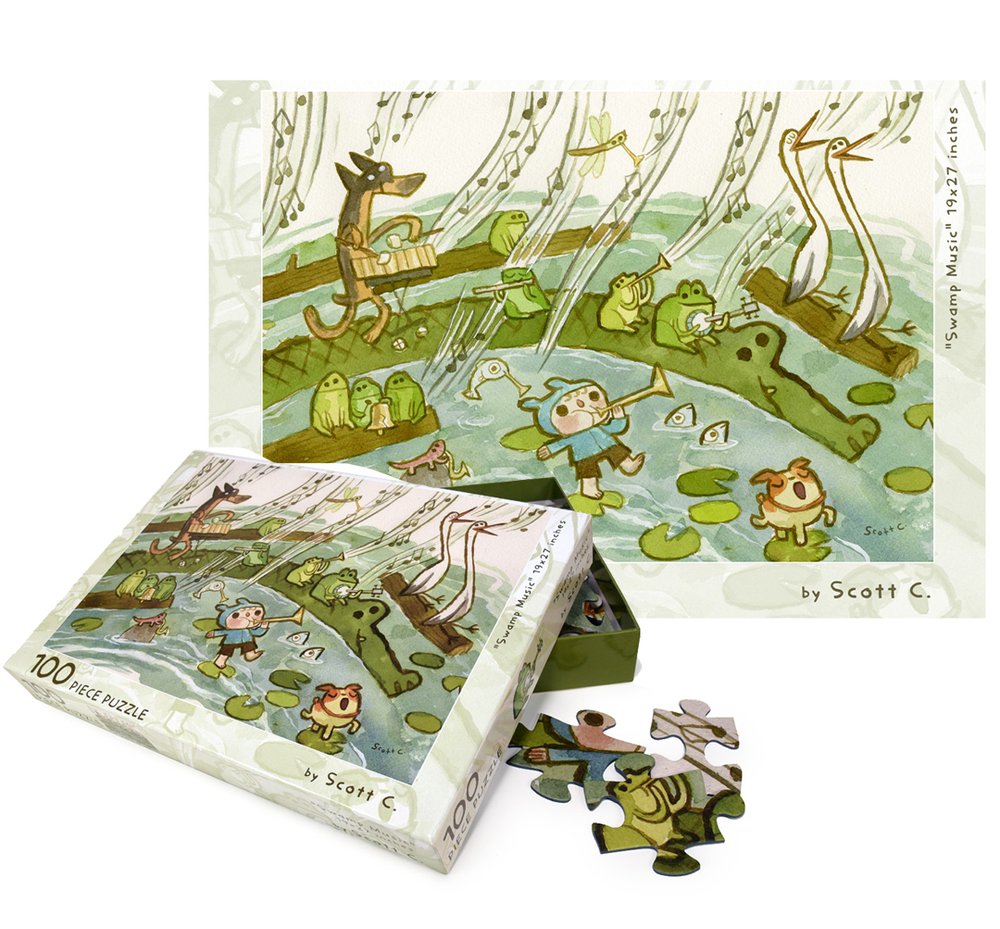 Great Showdowns Pin Set: The White and the Gray – $20