One of our favorite stops on the show floor every year is Symbiote Studios, who bring something really unique every year — a rousing game of Rock-Paper-Scissors with their mascot, Catnip Bravo. If you defeat Catnip, you get to take home exciting prizes.
This year, you'll find them at Booth #3249 on the show floor, where they'll have an exciting array of licenses, including Transformers, and plenty of Rock-Paper-Scissors. Stop by to meet Catnip and pick up your exclusives.
Let's take a look at this year's exclusives:
[UPDATE July 14]
Cool cats deserve cool beverages — and this Catnip Bravyo Can Cooler is exactly what you need. It's "extremely limited" at Booth #3249 for $9.99.
[UPDATE July 11]
Rawr! Symbiote Studios is bringing some mighty power to San Diego Comic-Con with their Power Rangers Tyrannosaurus Dinozard, a giant plush available for $29.99 at Booth #3249. It's limited to 300 pieces.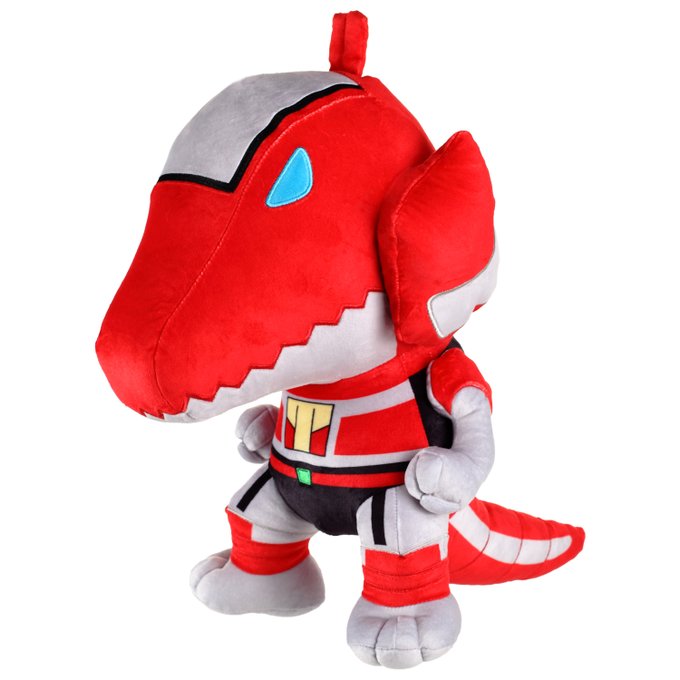 [UPDATE July 8]
On tonight's episode of the Transformers Slag Podcast, they revealed Symbiote Studios' next San Diego Comic-Con debut — a Maximal Leader Optimus Primal plush from Transformers: Rise of the Beasts. It will be available for $29.99 at Booth #3249, and then later that weekend on Symbiote Studios' website.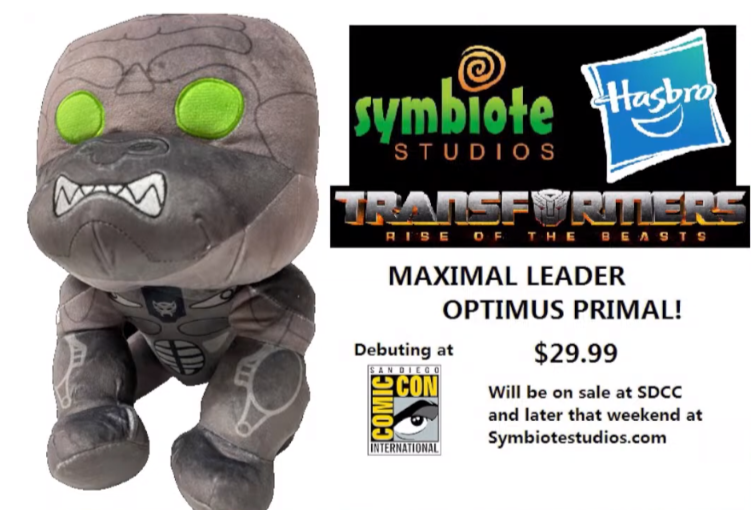 [UPDATE July 6]
Catnip Bravo wants you to "Hang in There, San Diego!". As a fun play on the iconic motivational posters, this tank and tee which feature art by Isabela Seabra are the purr-fect accessory for San Diego Comic-Con. Pick them up for $14.99 at Booth #3249.
[UPDATE June 30]
It's baaaaaack. One of our favorite activities on the show floor — Symbiote Studios annual epic showdowns of Rock, Paper, Scissors against their mascot Catnip Bravo, are back. You can try your hand against Catnip mutiple times a day, and if you win, you'll get to score that day's pin.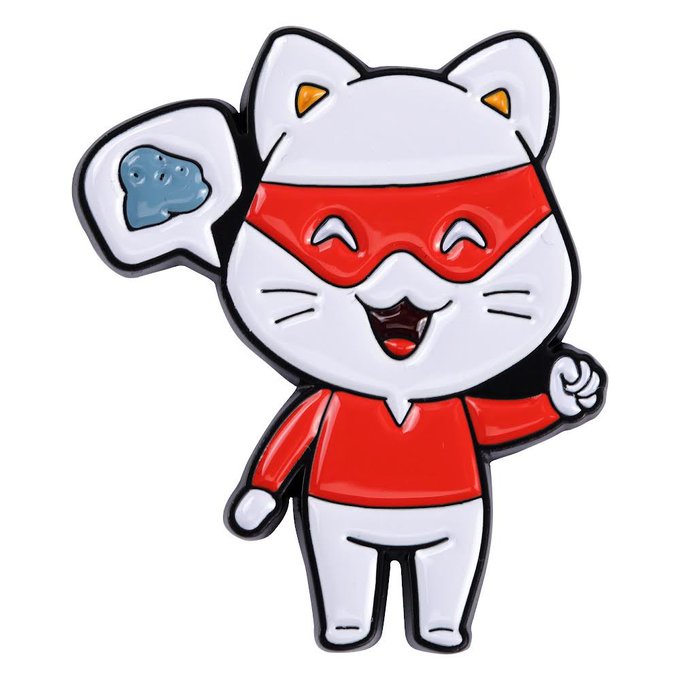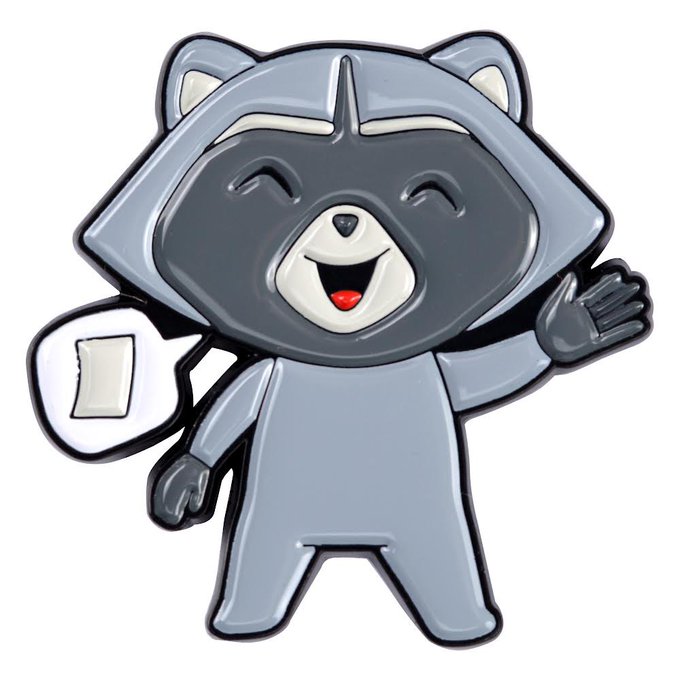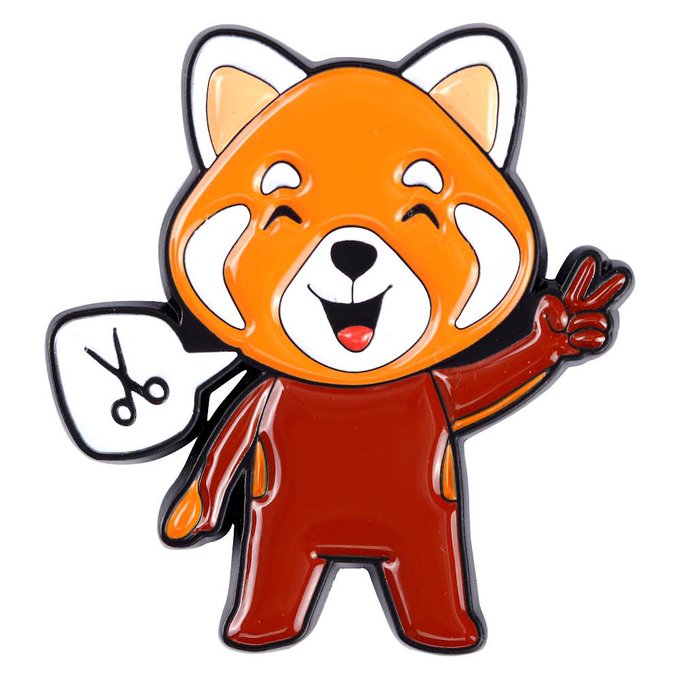 [UPDATE June 27]
Is there anything better than kitty cats and coffee? Is there anything better than kitty cats and coffee? Well, what if you combined them into one gorgeous tote? Symbiote Studios will have a Catnip Bravo Coffee Tote at Booth #3249, which will be available for $9.99 or free with $50 purchase, while supplies last.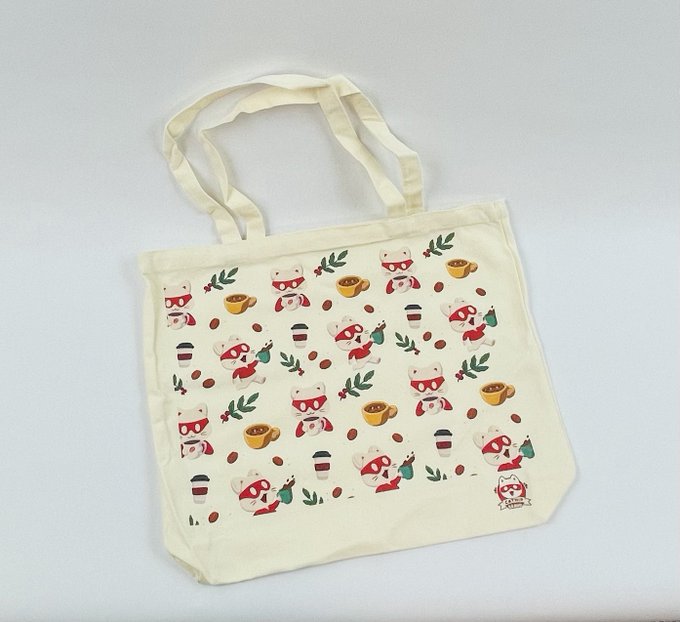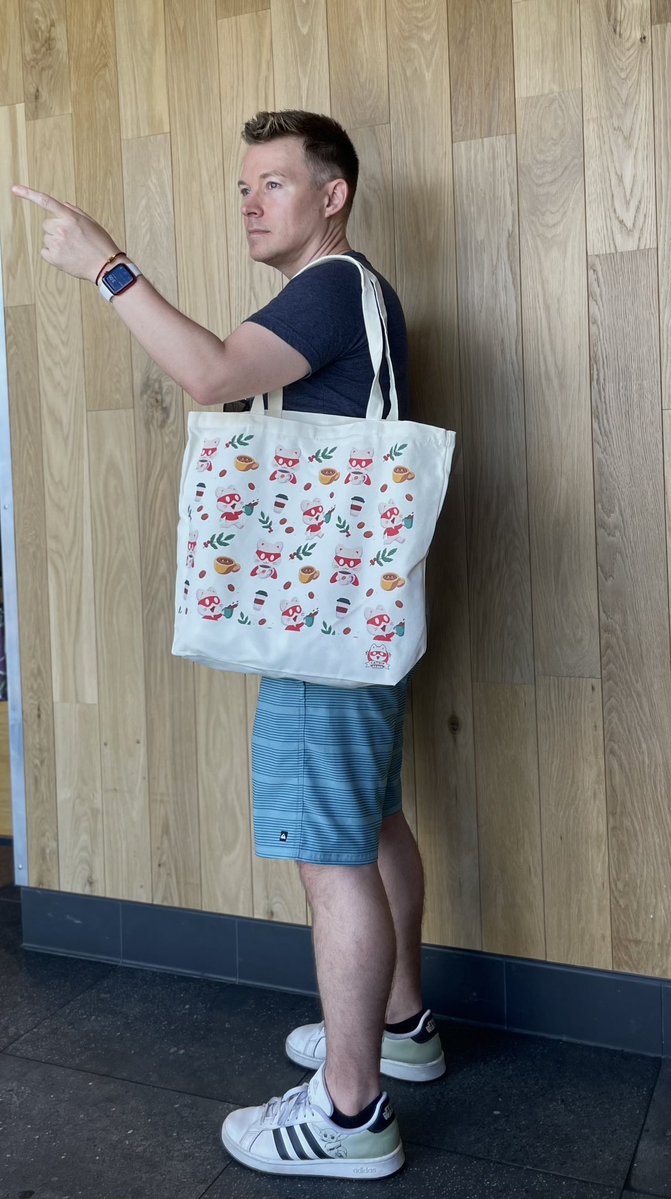 [UPDATE June 22]
Life is better with a friend and what a better place to keep a friend than right on your shoulder. Symbiote Studios will be debuting brand new 6″ plush for Catnip Bravo and best pal Firecracker Racoon. Each plus can sit on your shoulder and will be $12.99 each. Take them with you to your favorite coffee shop, your local comic book store, or even to brunch. They'll help you finish your toast!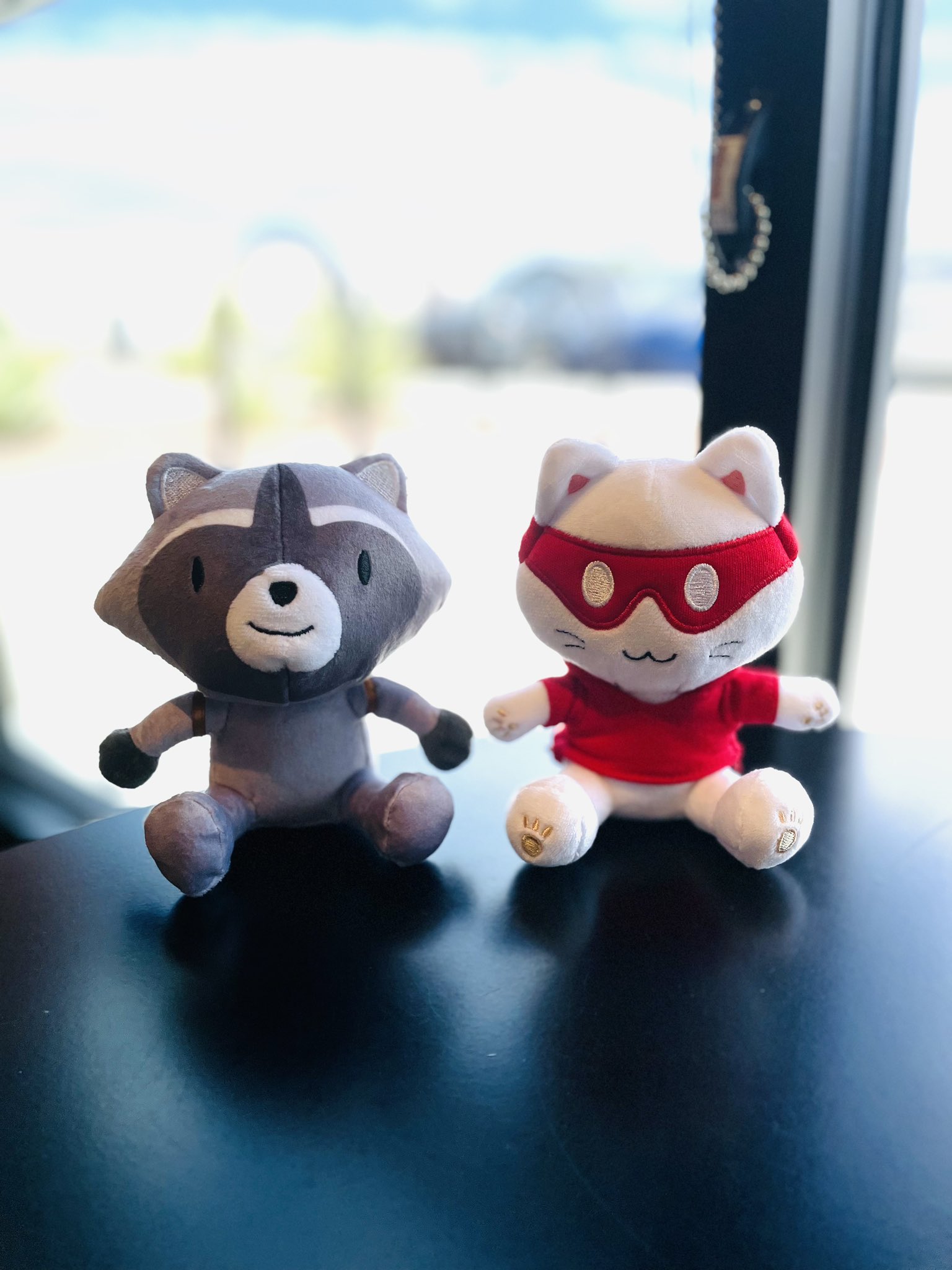 [UPDATE May 27]
The Transformers Slag Podcast revealed Symbiote's first San Diego Comic-Con exclusive for the year, which is all about Transformers. Stop by Booth #3249 to pick up the officially licensed 12″ (from nose to tail) Transformers Slag plush, which will be available for $29.99.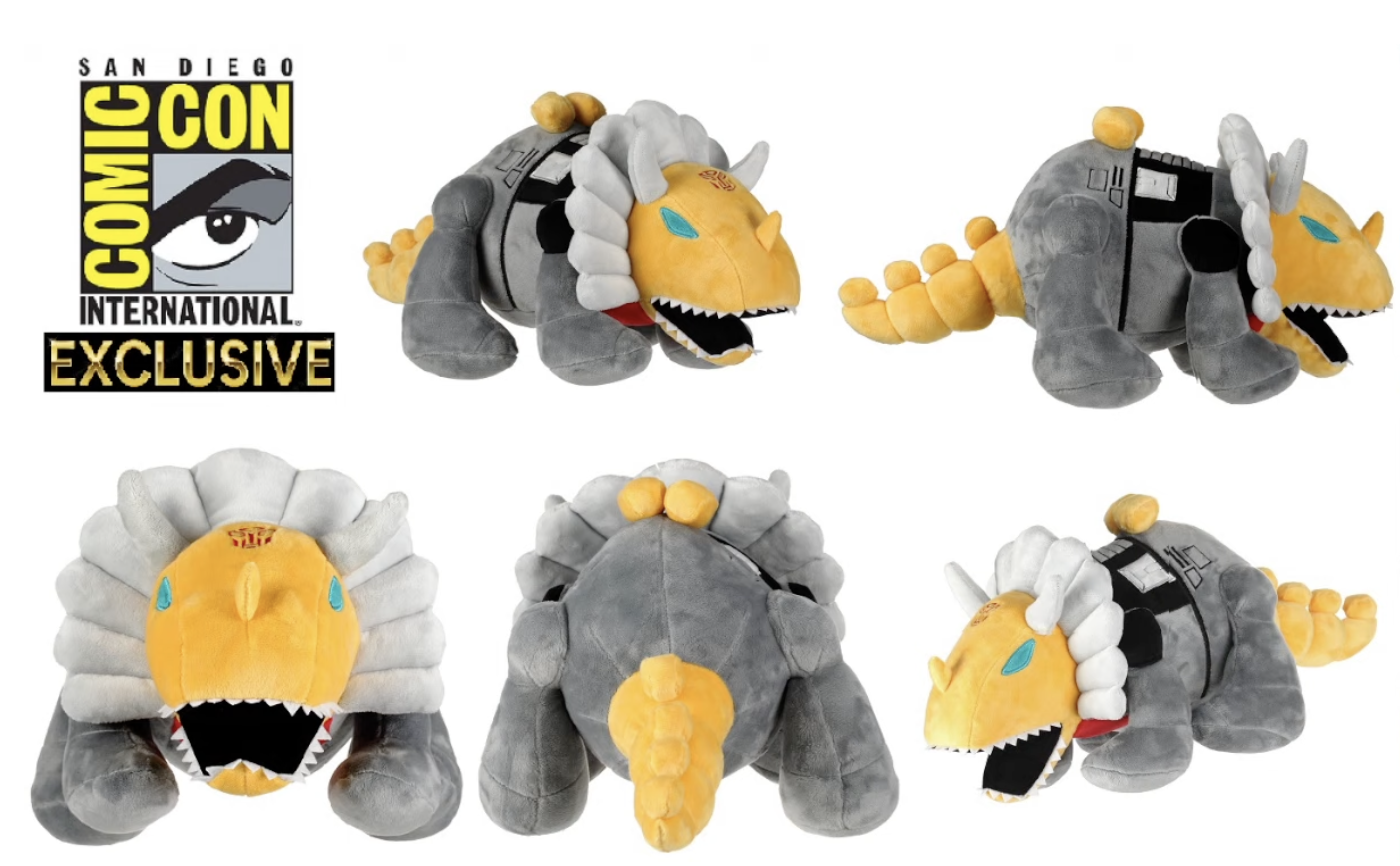 If inventory remains after the show, it will eventually go up for sale on Symbiote's website.