UDON Entertainment are always dishing up something exciting, across comic books, graphic novels, manga, art, and merchandise. They're returning to San Diego Comic-Con, to Booth #4529, where you'll find them with new exclusives for Street Fighter and more.
[UPDATE July 15]
We appreciate love for older Street Fighter around these parts and Udon is delivering just that at their booth #4529. You'll have a chance to get your hands on these Street Fighter Alpha 3 pins… if you're lucky.
Feeling lucky?? 🍀
Take a chance at #SDCC2023 @UdonEnt booth 4529 to add one (or all) of these 4 gorgeous #StreetFighter Alpha 3 ladies winning pose pins to your collection! #UdonSDCC23 #SDCC #capcom pic.twitter.com/dA6pX6YSGe

— PeteFighter 🔜SDCC Udon Booth 4529 (@PeteFighter) July 15, 2023
[UPDATE July 14]
It's time for some metal card mania over at the UDON booth, #4529.  UDON will have Darkstalkers and Street Fighter 6 folio sets available. There will also be four new incentive cards for each $80 purchase. 
[UPDATE July 12]
Are you ready to go retro? UDON Entertainment is collaborating with Tatsunoko Productions to bring fans some two sets of pins and three t-shirts based on classic Tatsunoko anime titles. All of these can be found at booth #4529 during San Diego Comic-Con.
Who doesn't like pizza? What about Samurai Pizza Cats? You'll have your pick of Speedy Cerviche, Polly Esther, and Guido Anchovy for $15 each, or get a set featuring all eight characters including Francine and the Rescue Team for $90.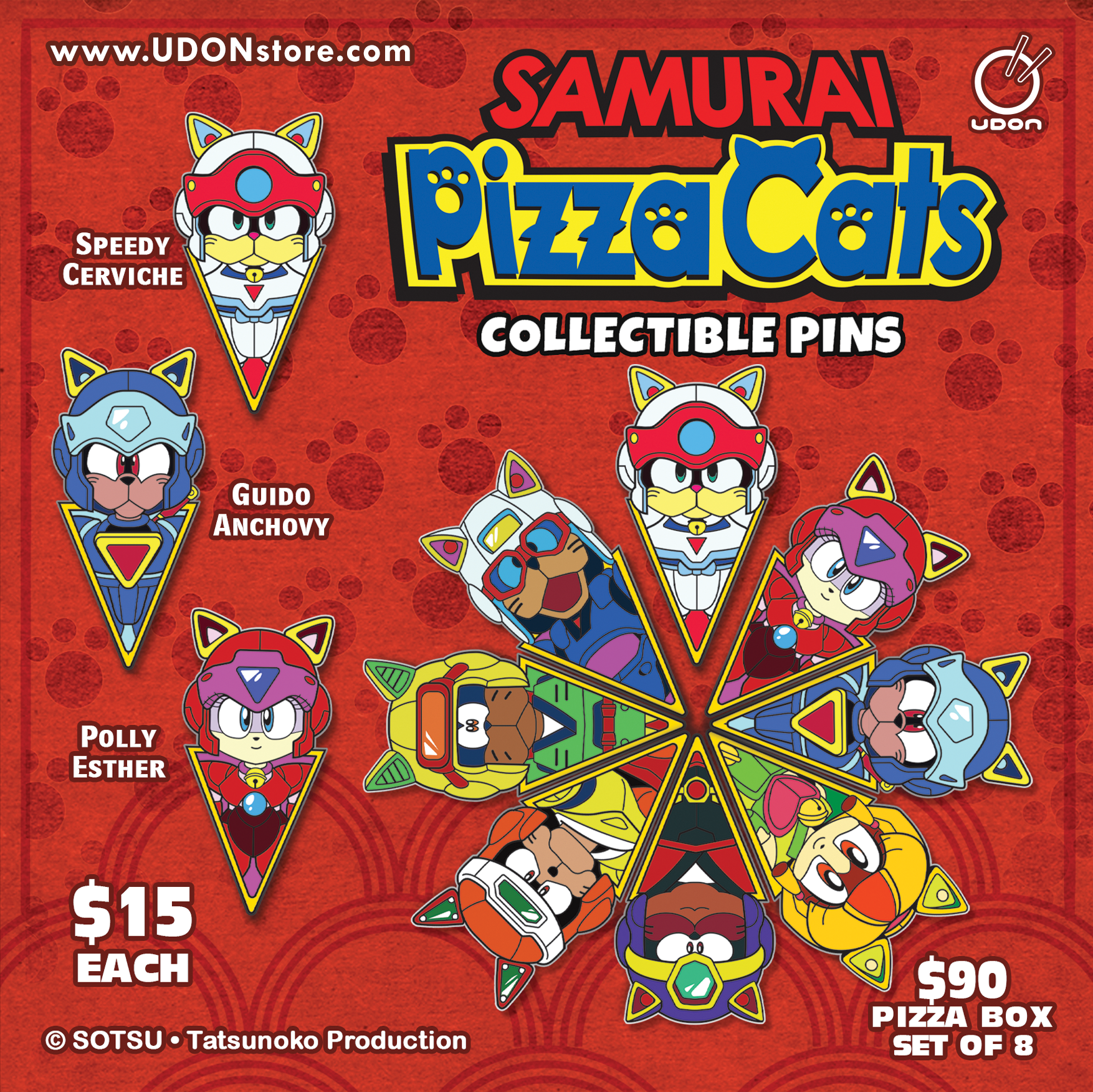 UDON is back with the popular Gatchaman property, aka Battle of the Planets.  Debuting at the convention are the Gatchaman Helmet Collectors pins, featuring the five members of the Science Ninja Team. Each faithfully rendered pin even includes a clear visor for an authentic look of the character's design. The pins are $15 each or you can get the set of five for $60.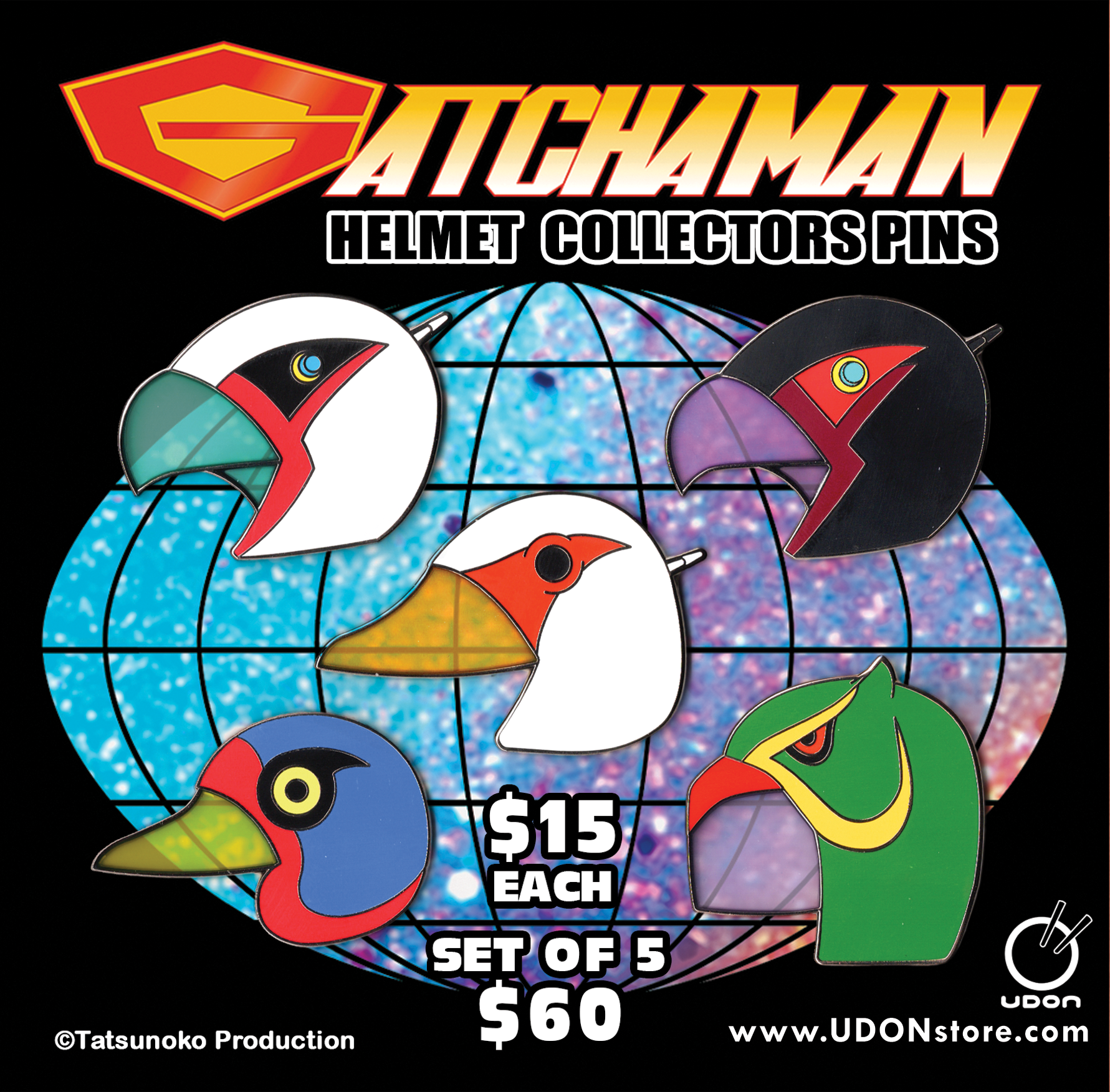 Lastly, you'll be able to build yourself a while new wardrobe with UDON's new t-shirts from Gatchaman, Samurai Pizza Cats, and fan-favorite Speed Racer. Available in sizes S to 3XL for $30 each.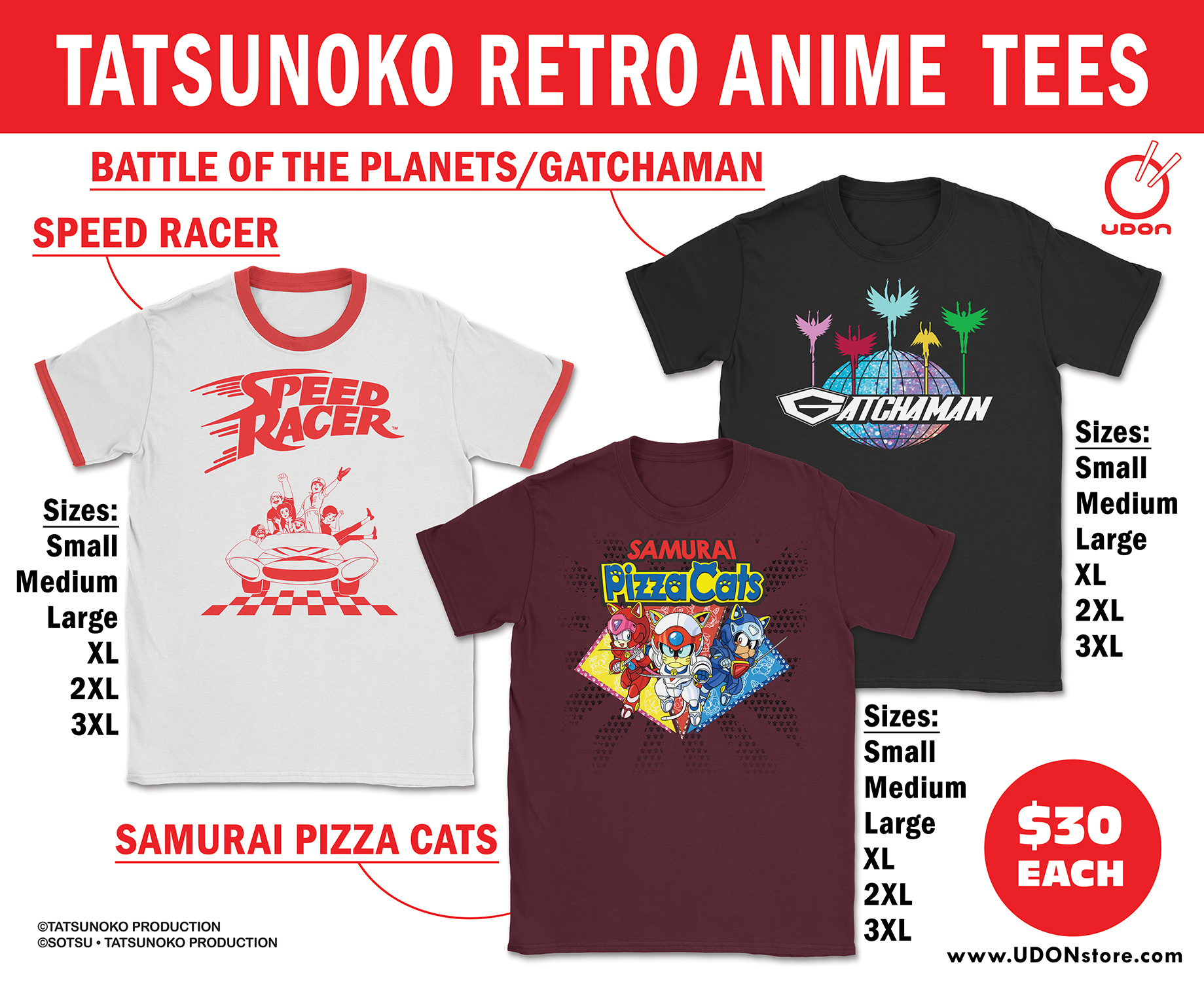 [UPDATE June 26]
UDON Entertainment has teamed up with Capcom for a San Diego Comic-Con Comic-Con exclusive tee. The new tee features brand new Street Fighter 6 art from Capcom artist Mike Chisato, with Cammy front and center.
You can pick it up at UDON Booth #4529 for $30.