Can you feel it? It's coming… San Diego Comic-Con 2023 is this month. We know you're busy preparing for this year's convention, so here's some more juicy news to help you prepare. Grab your spreadsheets and read along for updates from Chris Uminga, Scott C., and a lot more.
Here's a look at what you might have missed:
Comic artist and writer Tim Seeley will be hanging out with fellow artist Tony Fleecs at the Image Comics Booth #1915 at SDCC this year. They'll be signing stuff and giving away Local Man trading card sets to the first 50 people who stop by.
GOING TO SDCC? so are @TonyFleecs and I! We'll be doing a signing at @ImageComics and giving away sets of the LOCAL MAN trading cards to the first 50 people! Look at these babies! pic.twitter.com/TyVp6NV6Pe

— Tim Seeley (@HackinTimSeeley) June 30, 2023
Alternative Press reported that Headshell will be releasing more details about their graphic novel Dying Inside, co-written by Fall Out Boy's Pete Wentz and Hannah Klein, at SDCC 2023.
New Spooky Squad Sticker Set for SDCC. Swing by BB-18 in Artist Alley to join the Squad.@SD_Comic_Con @comic_con #monsters #stickers #sdcc pic.twitter.com/SXCrKNOvDZ

— Chris Uminga SDCC BB-18 (@Uminga720) June 30, 2023
Howl with your fellow Red Rising series fans at The Tipsy Crow on Saturday, July 22 when you join them at the San Diego Comic-Con Howler Hangout 2023.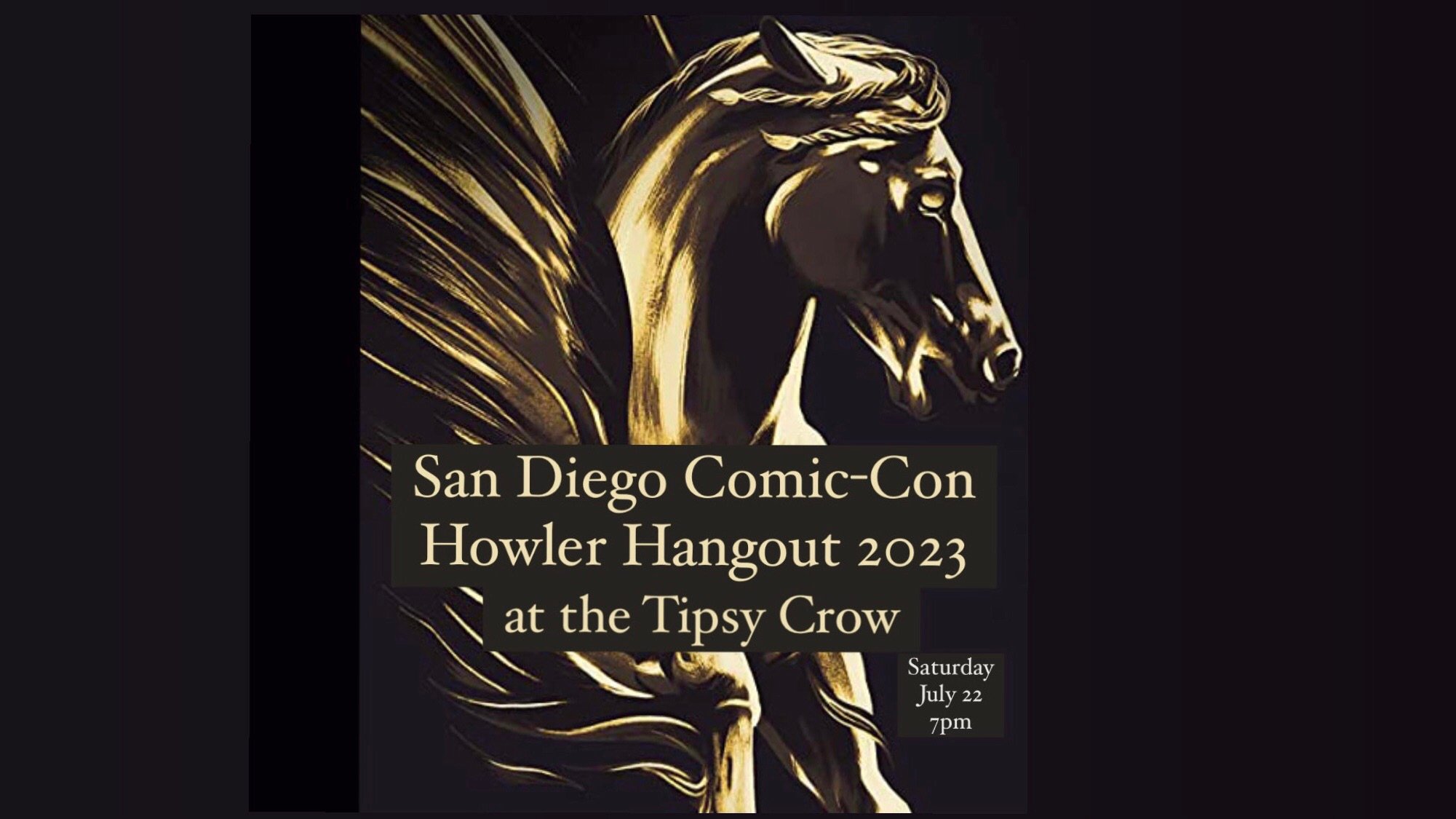 Before Twitter went all higgledy-piggledy, writer Dennis Culver tweeted that he'll be at SDCC 2023 with the Comic Sketch Art family of artists, where you'll find him signing copies of Unstoppable Doom Patrol as well as copies of more of his work.
I'll be at SAN DIEGO COMIC CON this year !

Find me in Artists Alley with the @ComicSketchArt group of tables signing copies of UNSTOPPABLE DOOM PATROL and my other books.

Also I'll be on the DAWN OF DC: KNIGHT TERRORS panel on FRIDAY at 1:45pm talking Zatanna and Robotman! pic.twitter.com/uxbwvsUORg

— Dennis Culver (@dennisculver) June 30, 2023
Paranormal romance author Cynthia Diamond is back with this year's San Diego Comic-Con 2023 Seek and Swag. She'll be posting her location in the Gaslamp throughout the convention, where you'll find her with lots of cool swag (and likely a drink in hand).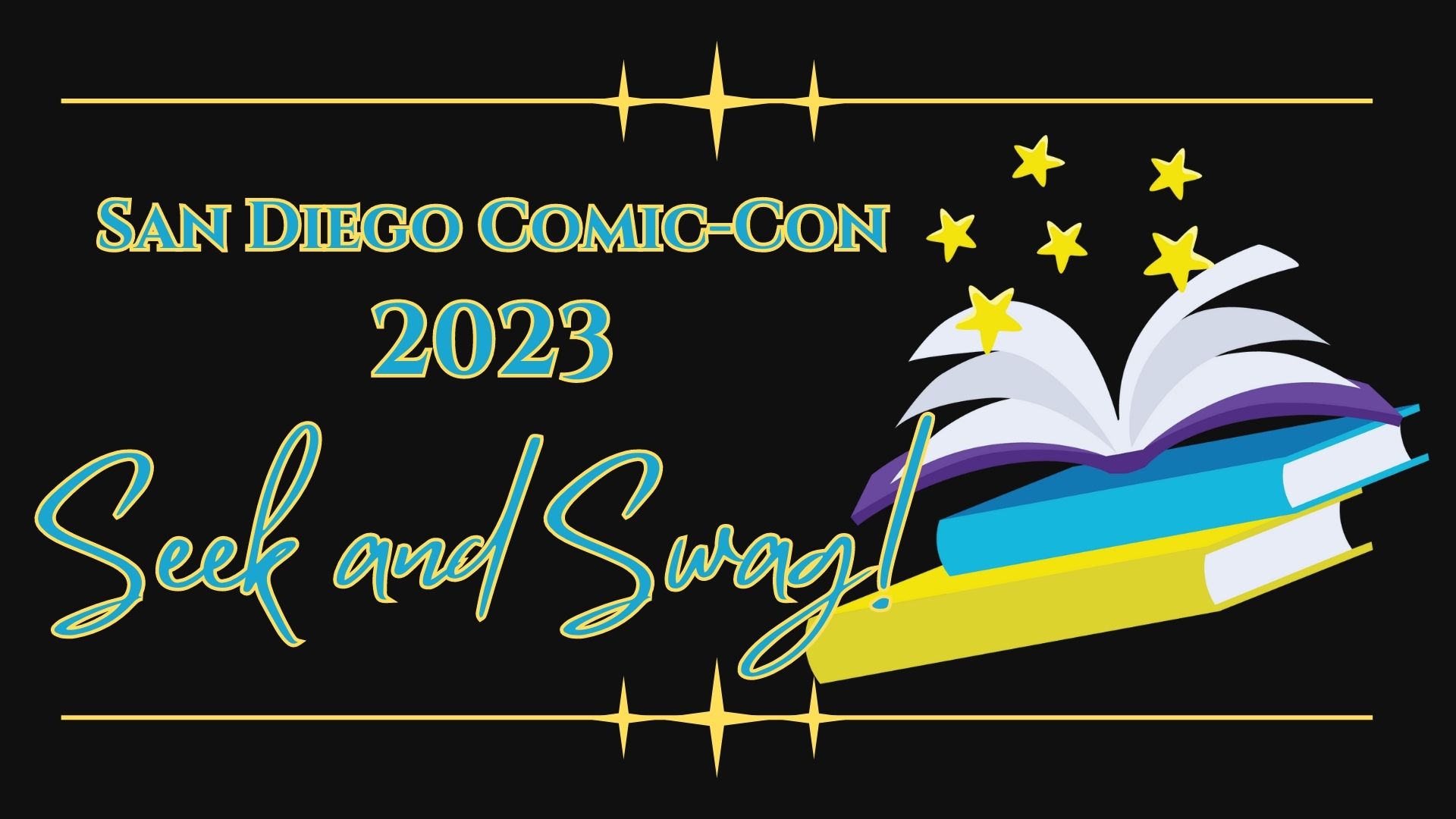 THE DINOSAUR PLUSHIES ARE COMING. I am very excited for the baby dinosaurs to arrive, my first ever plushie buddies! Coming to San Diego Comic Con and the Scott C Shop this July! 🙌🙌🙌🙌🙏👌🤙👋🦕 #SDCC #thescottcshop pic.twitter.com/ToA2vaFJJw

— Scott C. (@scottlava) June 30, 2023
Would this really be an Under the Tents without crochet drops? Of course not, so here it is: Scientist by day, crochet artist by night, Nifty Neuron will be dangling her crocheted Magikarp to bait you somewhere around the convention center at SDCC this year.
sneaking in a #crochetDrop update: look who I caught on my (crochet) hook! Who's that #Pokemon!?#Magikarp is heading down to #SDCC – find it and it's yours! As with most of my #crochet items, he can strike a pose…but it's limited 🤣

#comiccon #SDCC2023 #artdrop #pokemongo pic.twitter.com/E6film8w9O

— Nifty Neuron 🧶 🔜 SDCC! (@niftyneuron) June 30, 2023
You'll find artist Rick Lopez hanging with some friends like Manus Dunbar, Eli Schwab, and more at Greg Horn's Booth #4613 during San Diego Comic-Con this year.
 

 

View this post on Instagram

 
Cartoonist Alex Deligiannis debuted this year's Teenage Mutant Ninja Turtles SDCC print to his Instagram followers. This exquisite piece includes close-ups of the line art on the back and will be available at the Deligiannis Brothers' Booth #1537 (they'll have a few on their website, too).
 

 

View this post on Instagram

 
Meh, what's up, Doc? Artist Ben Olson pays homage to the legendary Alex Ross with Super Rabbit Bugs Bunny. Take a left turn at Albuquerque to find this super piece at Booth #1815 on the con floor.
 

 

View this post on Instagram

 
Yo, his name is Bat-Ty. The logic is erratic. Potato in a jacket. Toys in the attic. Tacoboy Designs is going batty themselves at Artists' Alley Table #DD-04 during SDCC this year (no AI involved).
 

 

View this post on Instagram

 
 

 

View this post on Instagram

 
The rumors of a lack of Marvel presence in general at SDCC 2023 have been greatly exaggerated. For example, you can swing by Booth #2529 to find VeVe Digital Collectibles joining their friends for some "fun stuff and giveaways" this year.
RUN IT BACK! We're excited to be joining our friends at @Marvel again this year at San Diego Comic-Con, July 20-23! 🙌

We have some fun stuff planned including giveaways and more. See you there!#MARVELxVeVe#CollectorsAtHeart 💙 pic.twitter.com/vwCFI4Lach

— VeVe | Digital Collectibles (@veve_official) June 30, 2023
Anything we missed? Let us know by dropping us a line, or tweet us at @SD_Comic_Con.
If you missed our previous Under the Tents 2023 posts, you can find them HERE.