Happy Monday, Comic-Con friends! We have so much planning to do! It's the start of the last full week before the convention so expect new reveals and announcements every single day, starting with this Under the Tents full of autograph news, commission news, free comic news and exclusive news. It's all the new news you can use.
Let's take a look at the new news:
We Can Be Heroes is shaping up to be a hotbed of activity with the addition of Lizzie Freeman (JoJo's Bizarre Adventure: Golden Wind, Tokyo Revengers, Genshin Impact) Find Freeman doing photo-ops and signatures on Saturday, July 22 and booth #1901.
 

 

View this post on Instagram

 
South Korean band SEVENTEEN (strangely, with only 13 members) is the subject of this carat shaped, transparent enamel pin by Genevieve Santos "Le Petit Elefant". All of Santos' exclusives will be available at Small Press booth #L-08.
 

 

View this post on Instagram

 
Acclaimed artist Whilce Portacio (Spawn, Uncanny X-Men, Longshot) has been busy at work since the early 80s, having landed a gig with Marvel after a portfolio review at San Diego Comic-Con. Now, you can see him there on the other side of the table, #4504, with original art, comics and the Comic Boot Camp Starter Pack. 
 

 

View this post on Instagram

 
Here's a look at all four of the record album DC character mash up prints that Kevin Gemser will have at Comic-Con, booth #CC-13. My favorite is the Duran Duran x Catwoman one, what's yours?
I'll have these Gotham Radio prints with me as SDCC. Which to you like? pic.twitter.com/X1BGyxKKRP

— K E V I N 🔜 SDCC 2023 CC-13 (@KevinEleventh) July 10, 2023
Please don't lollygag when going to pic up this exclusive vinyl toy from Lollygag! The "Hip Hop Hooray Off the Hook 80s Edition" will be putting down beats at booth #4532.
 

 

View this post on Instagram

 
Dingbat Comics will be serving up some exclusive ashcan editions of their titles of Island Kingdom: Surf or Die #1 and "Dingbat and the Puce Avengers" #1. You can find both of them, and all the other Dingbat goodies at booth #1221.
 

 

View this post on Instagram

 
Devil's Due creator Josh Blaylock is opening will be offering up five commission slots per day, first come, first served only while at Comic-Con. Make a beeline for booth #2207 to secure your spot.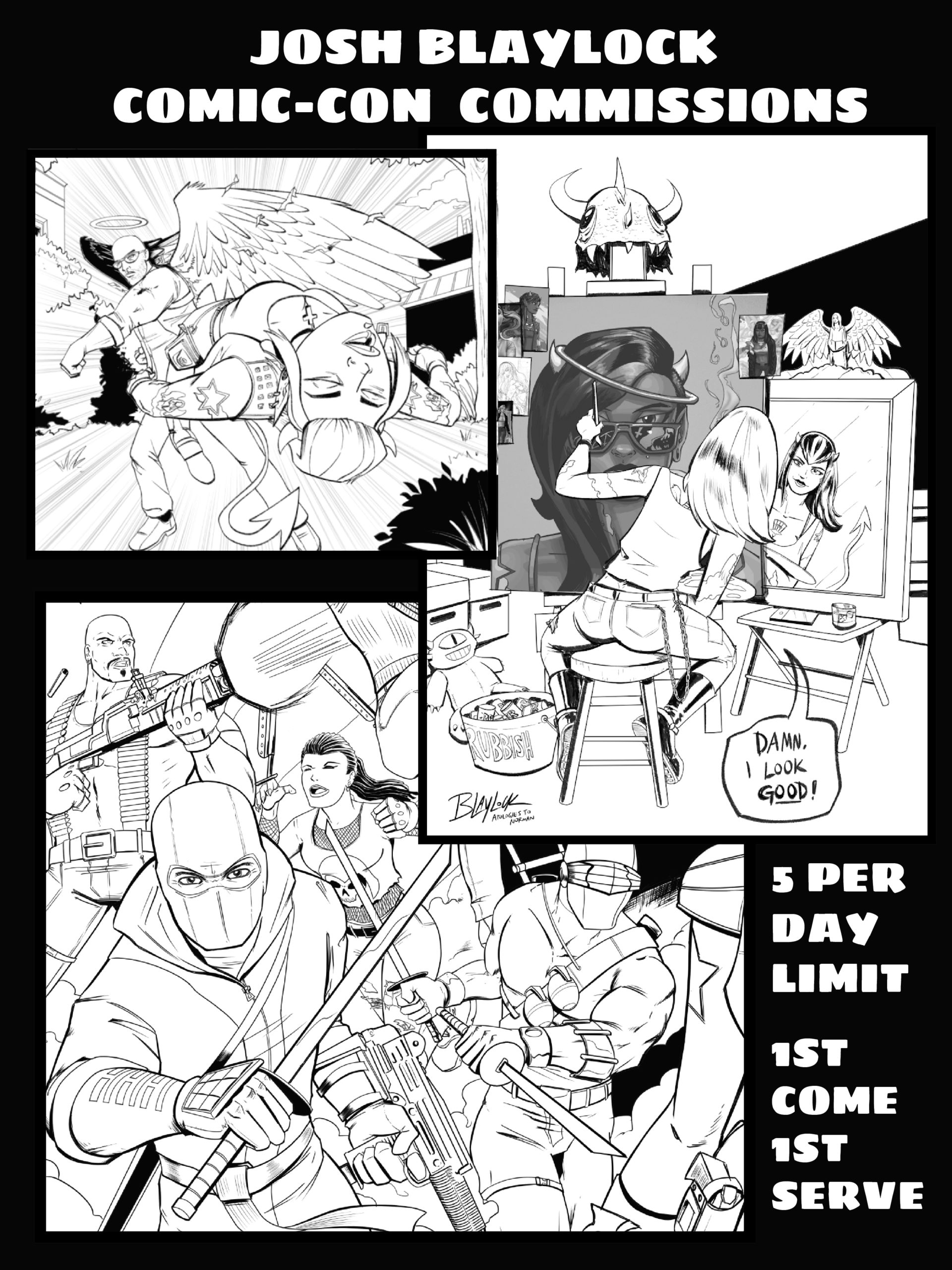 While you're over at the Devil's Due booth, #2207, you'll also be able to pick up the first ever 0N1 Force print comic book. This preview is being offered FREE but is limited to 2000 copies.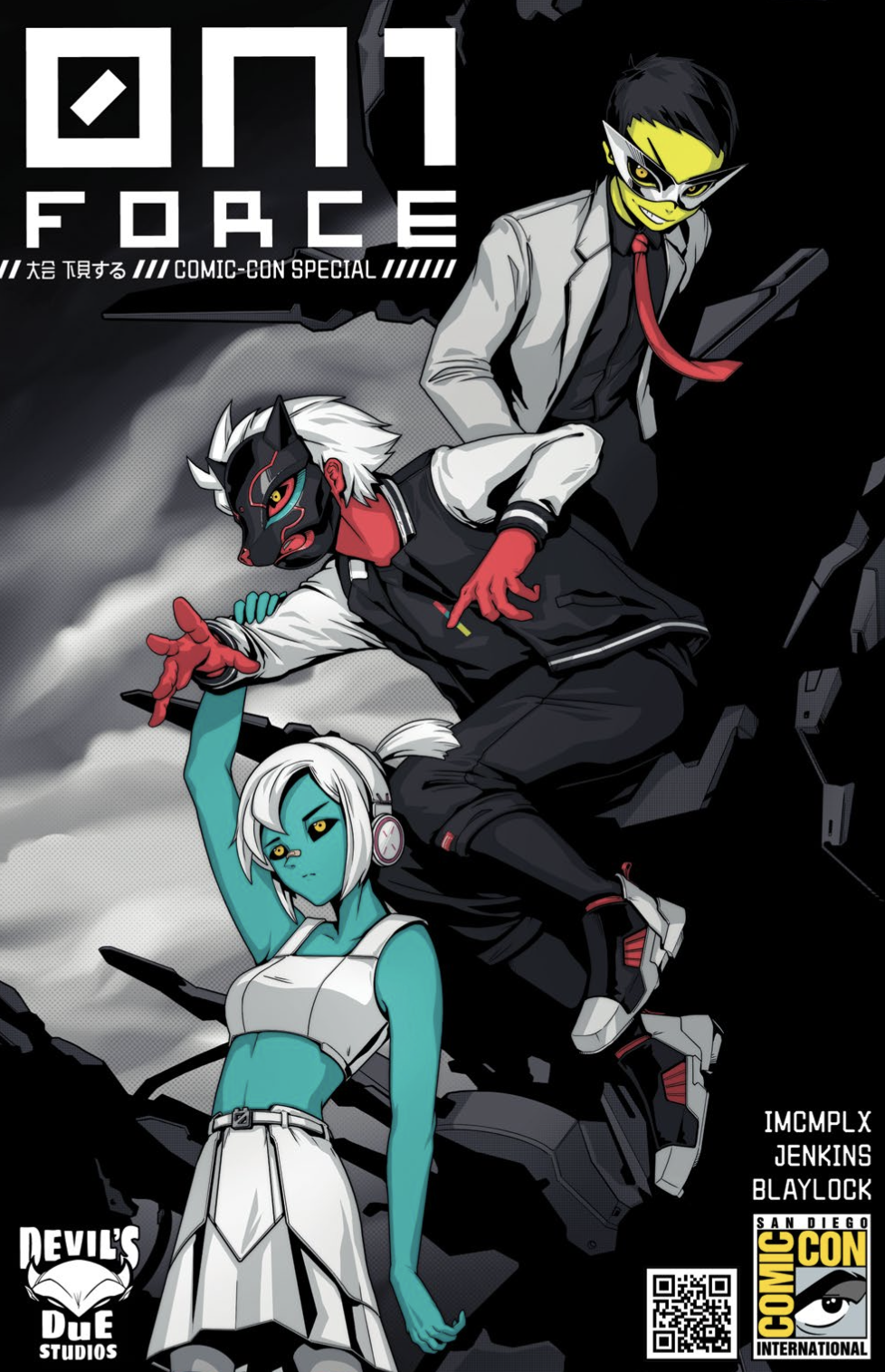 Is this the mash-up you've been pining for? Life in plastic….err….prehistoric is fantastic with the role-reversed Conan the Barbarian x Barbie print by Lawrence Denvir, available at Small Press booth #H-01.
Barbie/Conan mashup (homage to Earl Norem's Conan). I should have a few prints available at #SDCC2023 (Small Press Table H-01)#Barbie    #BarbieMovie    #Artwork #Art #ConanTheBarbarian #ComicArt pic.twitter.com/7XBxpipbN3

— Lawrence Denvir (@Tollbooth10) July 10, 2023
Last Podcast on the Left, the popular podcast which covers "all the horrors the world has to offer, both imagined and real" , mentioned on a recent episode that they will be doing a signing on Friday, July 21, and "likely" on Saturday, July 22 as well. While we don't yet have details, odds are that it will be with Z2 Comics, as they are on Z2's panel on Friday.


Original art expert Scott Eder will be in his usual spot at booth #4513 with loads and loads of fabulous original art to peruse.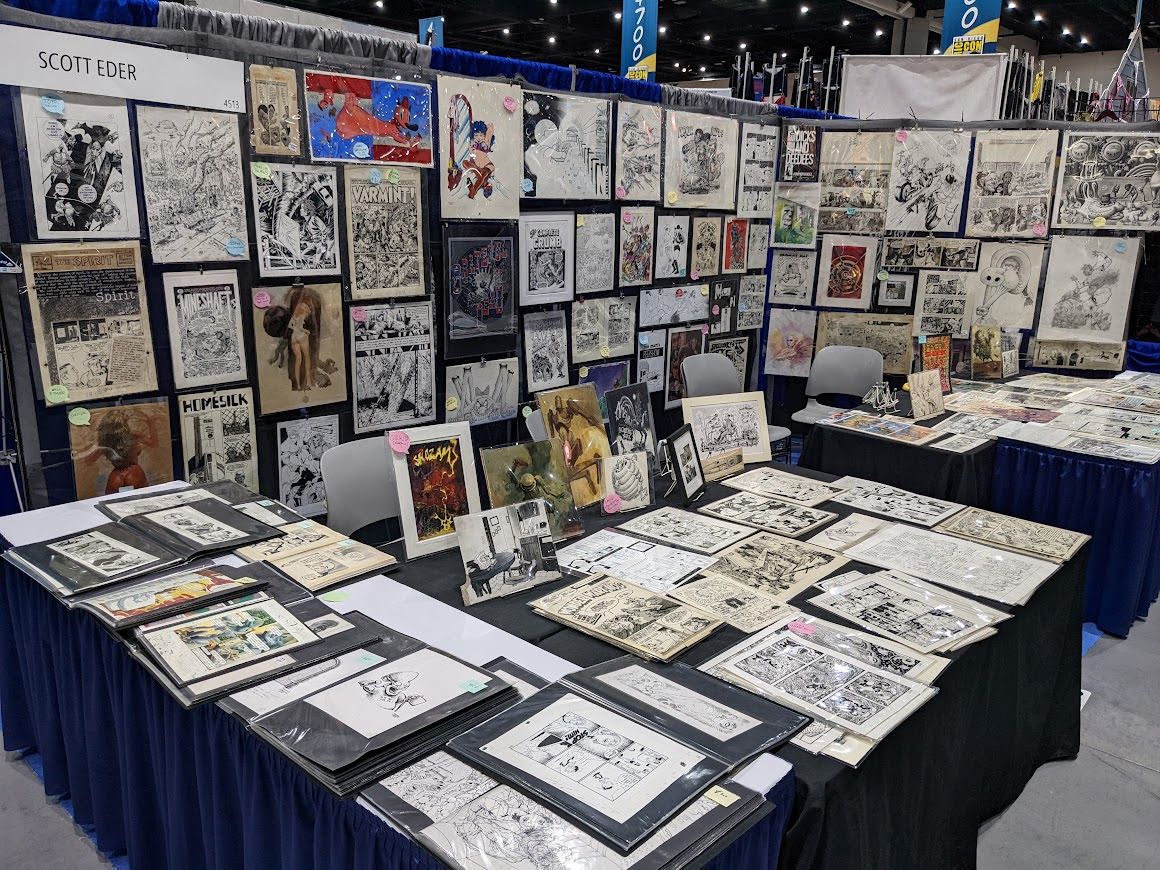 Check out the little tushie on this crocheted Gudetama! Thanks for reminding us to take it (over) easy! Find this crocheted cutie from the Nifty Neuron during SDCC and "finders, keepers" it's yours!
#crochetDrop update: anyone else got this #MondayMood? It's time to wake-up, #Gudetama! #SDCC is next week! He'll be rolling into SDCC to remind everyone to take some breaks while doing eggcellent #ComicCon adventures.#artDrop #crochetCharity #SDCC2023 #crochet #amigurumi #yarn pic.twitter.com/nkX5qvNpBa

— Nifty Neuron 🧶 🔜 SDCC! (@niftyneuron) July 10, 2023
I'll be signing Thursday at the @ImageComics booth at SDCC 1:30-2:30. Who's gonna be there?!?!

— Brett Bean Artist and Author (@2dbean) July 10, 2023
Catch up with some pals over coffee! Jackie Dallas and friends will be at Lestat's Coffee House 1041 University Ave, San Diego for a meet & greet from 8pm -10pm on Thursday.
 

 

View this post on Instagram

 
Pins are cool but FREE pins are even more cool. A limited number of free collector's pins will be given away each morning of San Diego Comic-Con at the Premium Collectibles Studio booth, #3348.
It's time we show a little collector's spirit! We're giving away free custom PCS pins to the first collectors to visit our booth #3348 each morning at SDCC 2023.

Stop by and see us July 19-23 bright and early to claim yours!#SDCC2023 #collectpcs #comiccon #SDCC #collectibles pic.twitter.com/70JNvFfJJy

— Premium Collectibles Studio (@CollectPCS) July 10, 2023
And while we're on the subject of pins, check out these fantastic ones featuring the backdrop of our favorite building! There will be 5 pins total, one each day and you can purchase them from the Sofa Wolf Press booth, #1236.
Special #ComicCon exclusive pins! Five individual pins, one design to be released each day, when combined forms a larger image. I will be back at @sofawolfpress Booth #1236 at #SDCC this year! #SDCC2023 #SDCC23 pic.twitter.com/g2oXf5VkIt

— Bash & Choco ❂ Comic-Con #1236 (@TransformARTive) July 10, 2023
CMON Games invites all San Diego Comic-Con attendees to demo their new board game, Stranger Things: Upside Down at booth #329. They will also be offering timed giveaways. Now you're speaking my language!
San Diego Comic Con starts in less than a week, and those who drop by our booth and play a game can get some sweet, sweet loot!
Demo Stranger Things: Upside Down to get a physical dashboard to play as Eleven! We will also be doing timed limited giveaways at our booth. Stay tuned! pic.twitter.com/gkoW56TPQa

— CMON (@CMONGames) July 10, 2023
Anything we missed? Let us know by dropping us a line, or tweet us at @SD_Comic_Con.
If you missed our previous Under the Tents 2023 posts, you can find them HERE