It was a bit of a more "chill" weekend — which has given us some time to catch up on Comic-Con things, and hopefully you've also been using that time wisely! We hope you're marking your schedule plans now that three-fourths of the programming schedule is out (and be sure to join us tomorrow at 4pm PT for our annual Breaking Down the Programming Schedule — Saturday & Sunday edition).
For now, we've got plenty of additional SDCC news updates for you, from panel giveaways to wrestlings heroes and more.
Here's a look at the news you might have missed:
Yo Joe! Sgt. Slaughter revealed that he'll be heading to San Diego Comic-Con from Thursday, July 20 – Sunday, July 23. Could he be making a special appearance on a panel? We'll have to stay tuned.
@PonyExpressocal I'll Be At @SD_Comic_Con July 20-23👍🏻YO⭐️JOE🫡

— SGT SLAUGHTER (@_SgtSlaughter) July 8, 2023
Join the fight at San Diego Comic-Con! The Street Fighter 6 tournament fight, that is. The Capcom Pro Tour is landing at San Diego Comic-Con, and attendees can compete in this tree tournament for a chance to win hotel, airfare, and a guaranteed spot to compete at this year's Capcom Cup Last Chance Qualifier (where you could win $1,000,000). Registration is now open.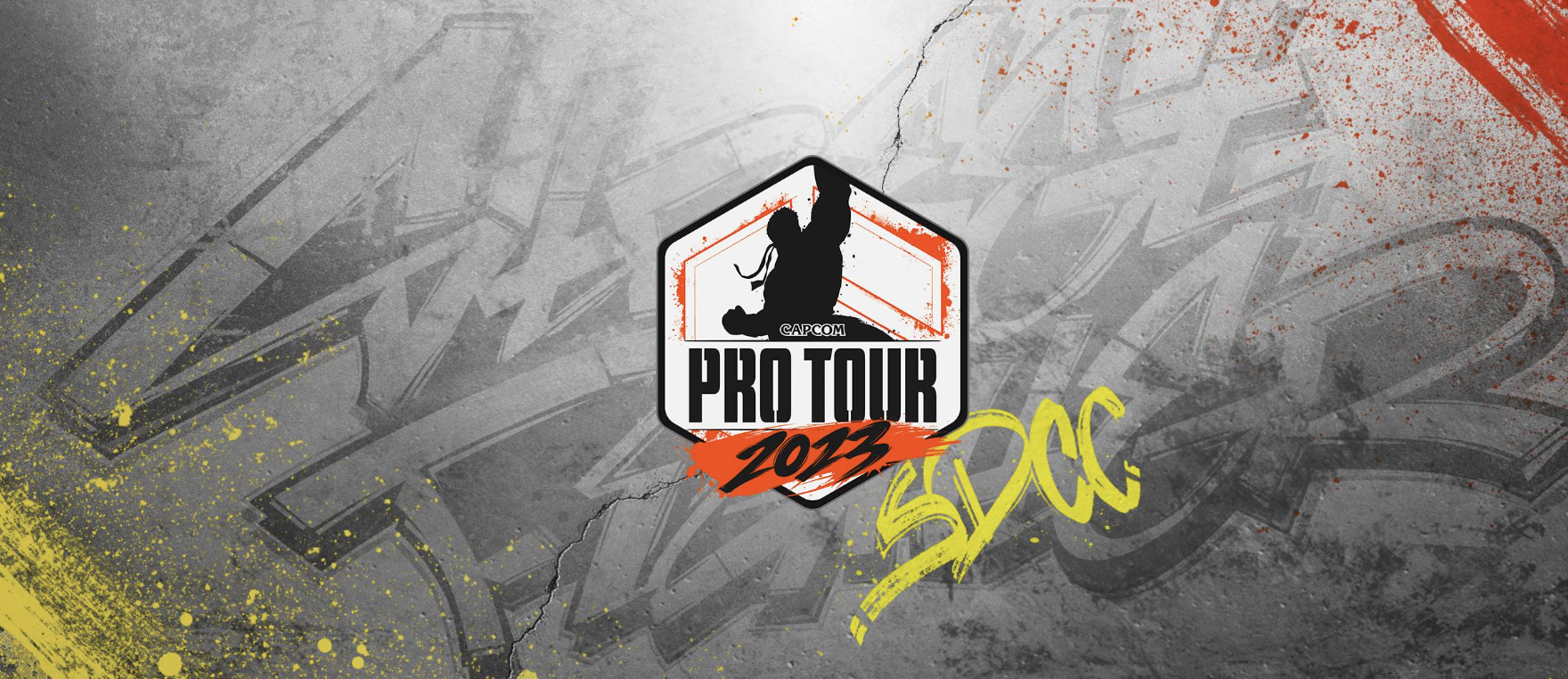 Le Petit Elefant is bringing some BT21 ceramics at Small Press #L-07, like this Unmasked Mang, on Friday. She'll also have rice cookers available on Wednesday, Thursday, and Sunday — and Japan-inspired ceramics available on Saturday. There's a limit of one ceramic per customer, and they're first come/first serve. You can find more information on the Instagram post.
 

 

View this post on Instagram

 
But Le Petit Elefant isn't done yet, as she also revealed a "Military Wife" enamel pin with sparkly, purple glitter details, in reference to BTS member J-HOPE serving in the South Korean Army. The pin will be available at Small Press #L-07.
 

 

View this post on Instagram

 
While artist Teighlor Johnson won't physically be at San Diego Comic-Con, their Kaiju flash designs will be taking flight at the San Diego Comic-Con Art Show.
 

 

View this post on Instagram

 
Step into the Spider-Verse with this print from César Castillo Marquez, which you can pick up at Small Press #D-06.
 

 

View this post on Instagram

 
This Unimpressed Capy is all ready for SDCC — San Diego Capybara Con. The 10″ handmade limited edition art plush from Flat Bonnie even comes with its own Capybara Con badge. You can pre-order it now online for $50, for shipping or visit the Giant Robot Booth #1729 to purchase on-site.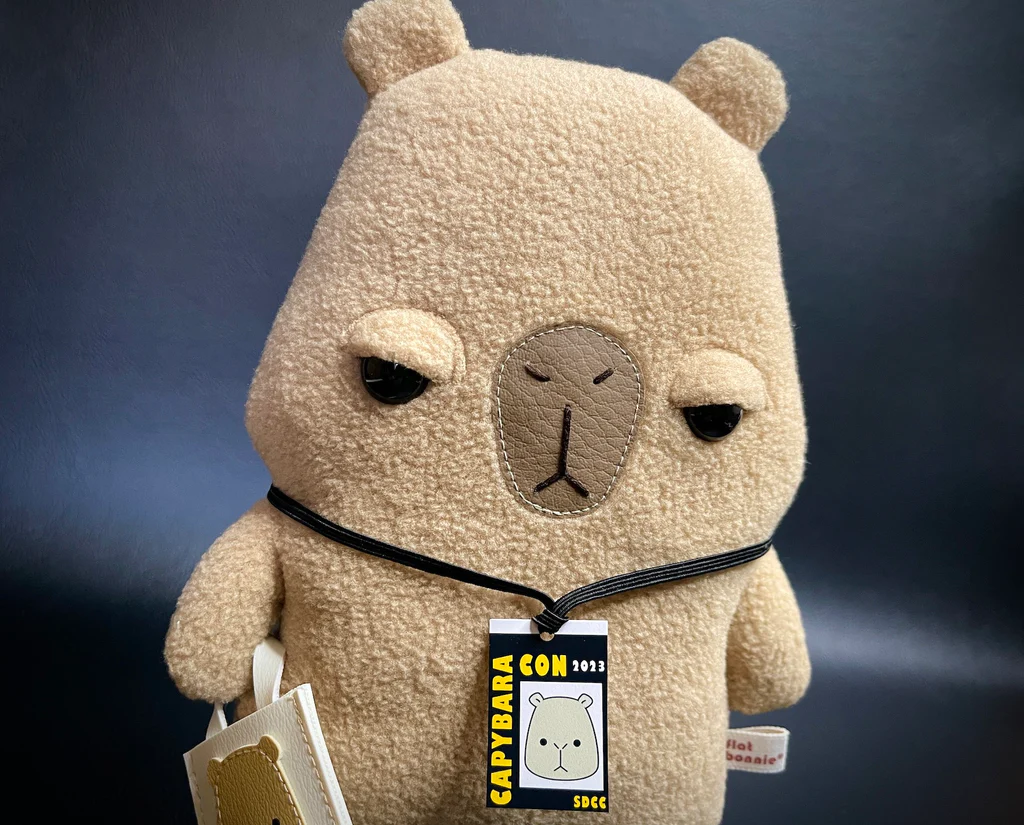 School picture day got a little ghoulish this year. Chris Uminga has created a "Burton Elementary Class" print featuring many of Burton's creations, ready for their close-up. Make sure you stop by Artists Alley #BB-18 to grab this print and Uminga's other amazing pieces.
Burton Elementary Class picture debuting at SDCC. Can you find all the references?
This was a lot of fun to draw, swing by artist alley BB-18 to grab one. @SD_Comic_Con #timburton #sdcc #beetlejuice pic.twitter.com/hsZUwoxMjT

— Chris Uminga SDCC BB-18 (@Uminga720) July 8, 2023
Buffy the Vampire Slayer actress Juliet Landau is heading to San Diego Comic-Con, where she will be signing and personalizing the premiere issue of Undead Magazine, on Saturday (1pm-3pm at the Fandom Charities/The Hellmouth Con Table #6A in Sails) and Sunday (1pm-2:30pm and 3:30pm-4:30pm at the same location).
Artist Ben Stenbeck is heading to San Diego Comic-Con, where he'll be setup at Booth #4400 with signings (Thursday 2pm-6:30pm, Friday 12:30pm-3pm, and Saturday 3pm-4:30pm), pre-drawn illustrations like the one below of Tetusuo, headsketch commissions, and a Hellboy '91 exclusive print available for $25 (LE 50). You can find more information on Splash Page Art.
Inker Victor Olazaba will also be at Booth #4400 (times TBA) offering commissions. Find more information 
on Splash Page Art.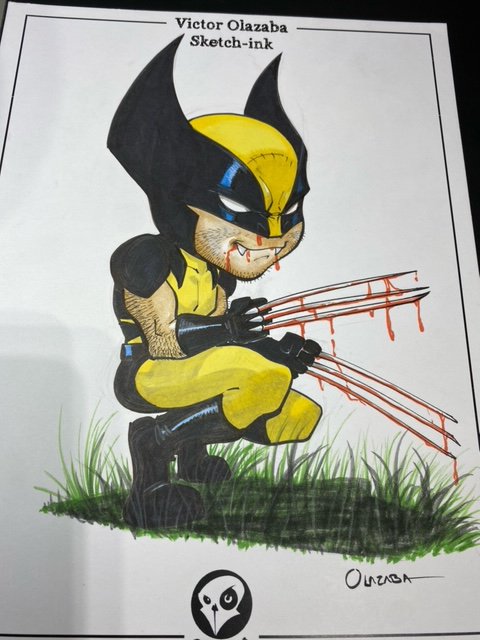 Author Helen Wu is heading to San Diego Comic-Con where she'll be setup at the Yeehoo Press Booth #5534. Stop by for signings for Long Goes to Dragon School and Tofu Takes Time. You can spot her by her fun booth display pictured below.
 

 

View this post on Instagram

 
 

 

View this post on Instagram

 
If you're heading to the Legend of the White Dragon panel on Saturday, July 21, which will honor Jason David Frank and give you a look at his final film, then you don't have to wait to find out if there's swag. There is, and it's a very awesome short design. Set your calendar for Saturday at 5:30pm in Room 6DE.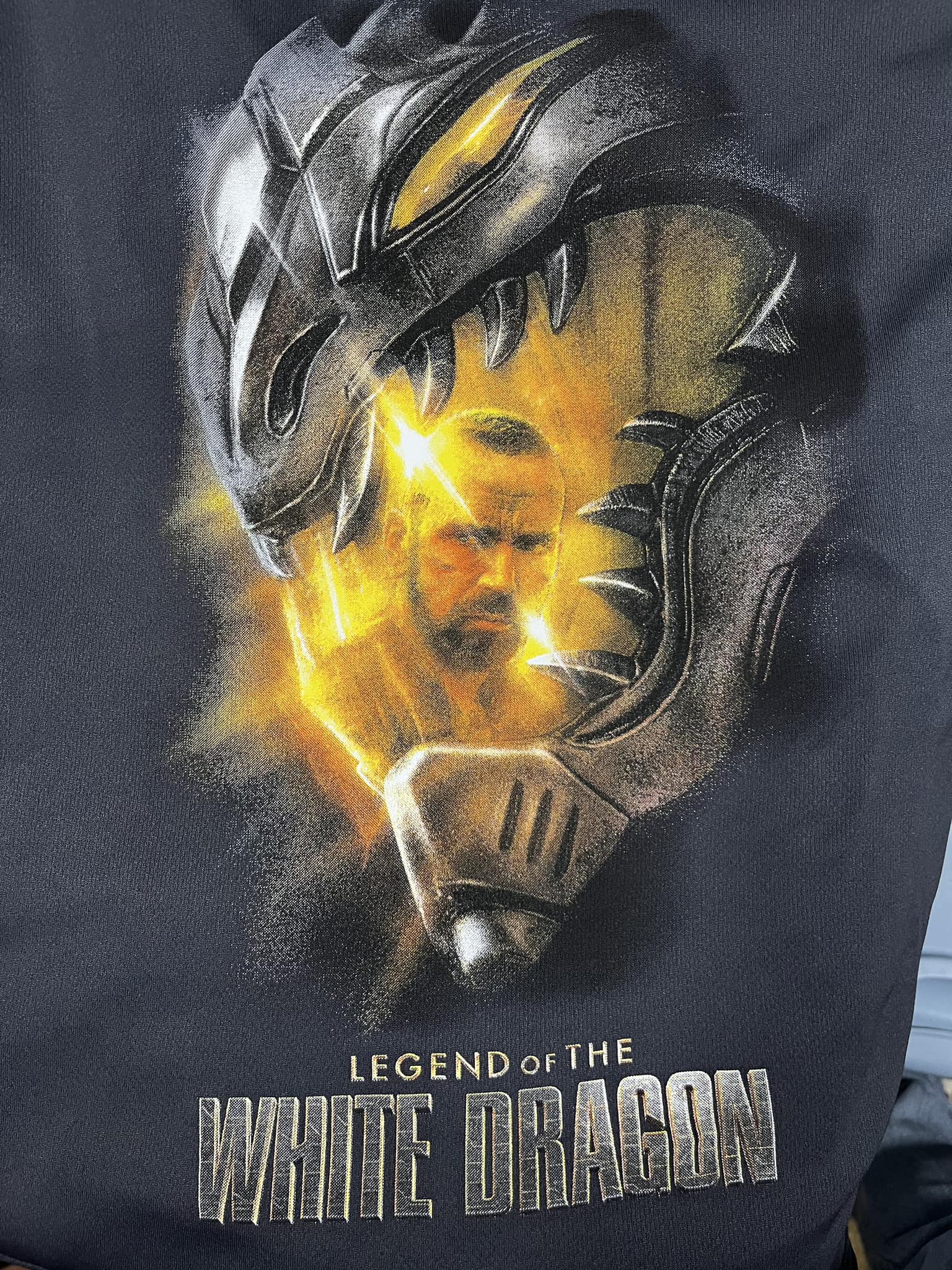 Lore Olympus creator Rachel Smythe has a jam-packed schedule at the convention, including panels, signings, and more. You can view her schedule below.
Here are my scheduled San Diego Comic Con appearances! Please note that, in lieu of signatures, I will be signing books using an SDCC exclusive stamp to protect my wrist from injury. I had a lot of fun designing this Persephone stamp, and I hope to see you at the show! pic.twitter.com/OHBwsLpOig

— Rachel @ Lore Olympus (@used_bandaid) July 8, 2023
Shirt giveaway at our San Diego Comic Con panel!!! First come first serve!!!! July 22th Saturday 5:30pm room 6DE
Anything we missed? Let us know by dropping us a line, or tweet us at @SD_Comic_Con.
If you missed our previous Under the Tents 2023 posts, you can find them HERE