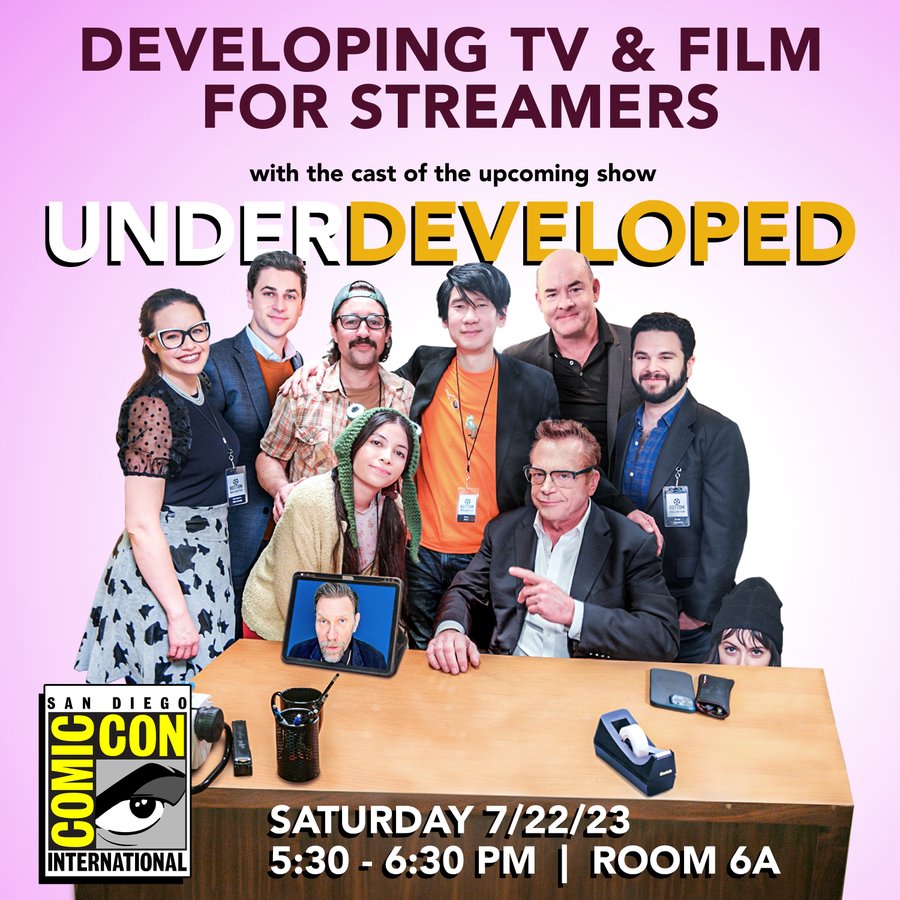 You can join the cast and creator of UnderDeveloped for a panel at San Diego Comic-Con.
The series is a mockumentary about a group of failed and inexperienced producers who are forced to work together at a production company.
As announced today by creator and executive producer Brian A. Metcalf, attendees can join the "Developing TV & Film for Streamers" panel on Saturday, July 22 from 5:30pm-6:30pm in Room 6A where Metcalf will be on hand, along with executive producer Kelly Arjen, and cast members David Henrie (Wizards of Waverly Place), Tom Arnold (True Lies), David Koechner (The Office), Mark Pellegrino (Supernatural), and others.