Val Hochberg makes art both "Adorable & Affordable" — and adorable is exactly the word we would use to describe her style. You can find her in Small Press #N-12 with new original art for many of your favorite fandoms across comics, movies, TV, and video games, as well as brand new charms, stickers, magnets, prints, and more.
There will be no holds, and all originals are first come/first serve.
[UPDATE July 12]
Val Hochberg has now hit the big 5-0. No, not her age (a lady never tells!) but she has created 50 originals (and is still making more!) for San Diego Comic-Con. These originals are one-of-a-kind copic marker art pieces and will be $40 each.
[UPDATE July 11]
[UPDATE July 10]
[UPDATE July 8]
[UPDATE July 7]
Val currently has 30 new original pieces for San Diego Comic-Con, including these four cuties:
[UPDATE July 6]
Here are a few more delightful originals that Val will be offering at booth #N-12 during San Diego Comic-Con.
[UPDATE July 4] 
Val has been hard at work making a selection of originals that she will have at her booth, #N-12. She recently showed off a selection of these originals on Instagram with characters from Star Wars, Our Flag Means Death, Guardians of the Galaxy and Epcot's World of Imagination. You'll want to hop, skip or jump (but not run) over to Val's booth, they won't last long!
Val is also the creator of comic series Mystery Babylon, which follows an unlikely pairing of a demon and a priest who team up to prevent the Apocalypse (and do an absolutely terrible job), and you can find her graphic novels at her booth to check it out.
This year's charms selection include new designs for Our Flag Means Death, Disney with Hatbox Ghost and Figment, and a Dungeons & Dragons Gelatinous Cube. All will be available for $12 each, or three for $30, but hurry — these are extremely limited.
The Hatbox Ghost also has a fun surprise — when you flip him around, his head moves.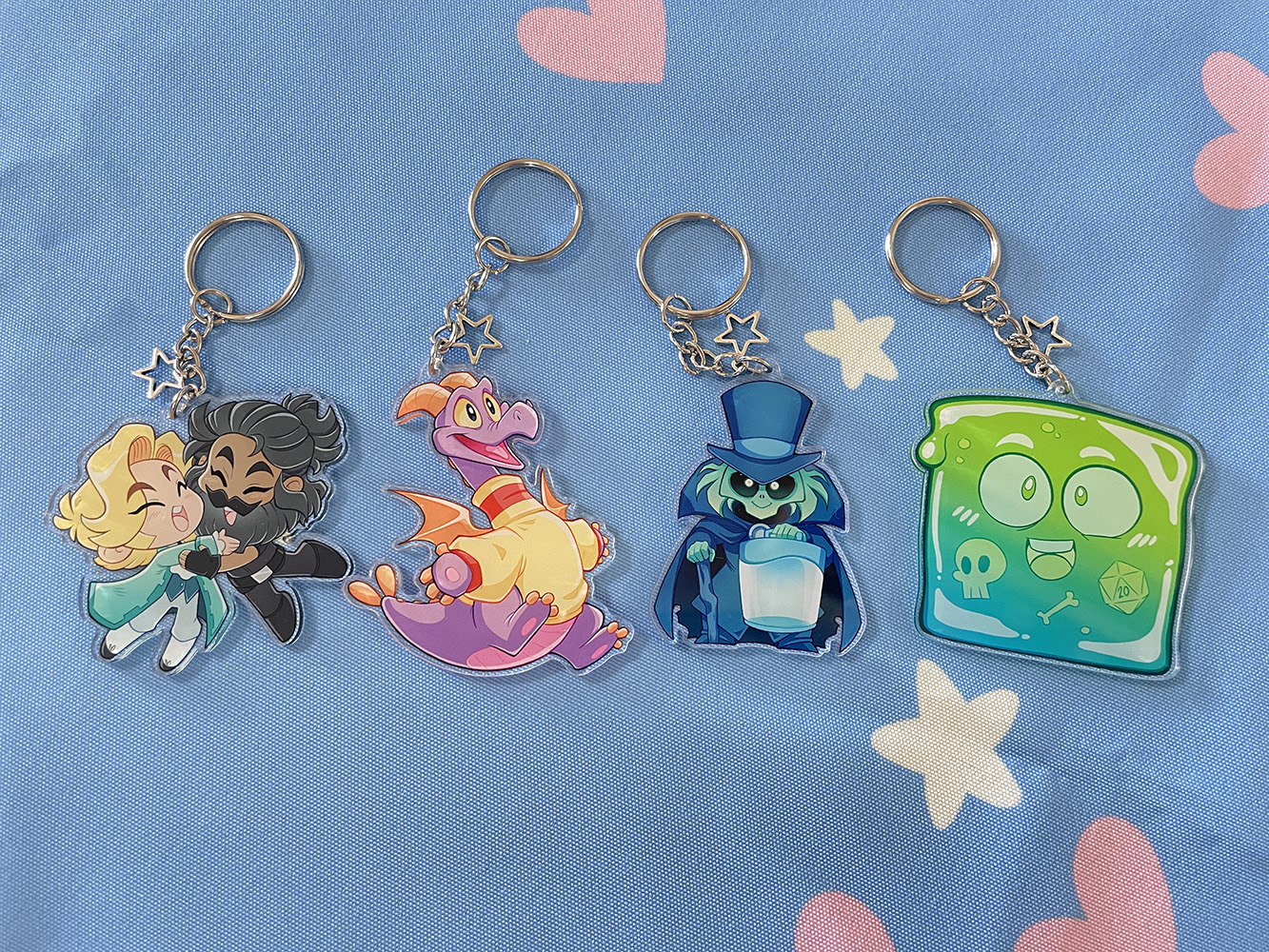 She's also created new stickers and magnets for $4 each (or six stickets/magnets for $20), which also include designs for Mass Effect and more.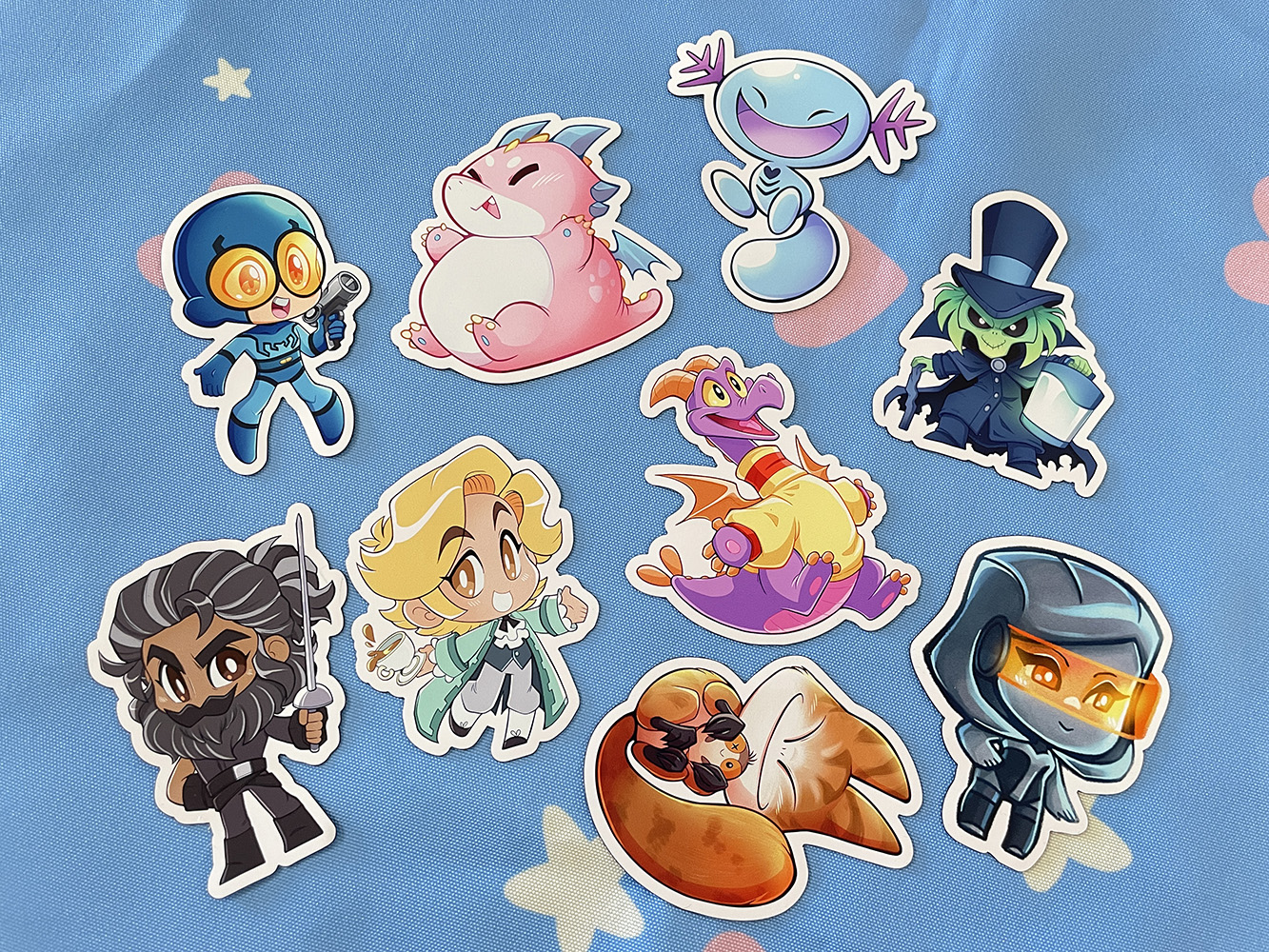 She'll also have new prints for Teenage Mutant Ninja Turtles and the Hitchhiking Ghosts from Disney, available for $5 each (or five prints for $20).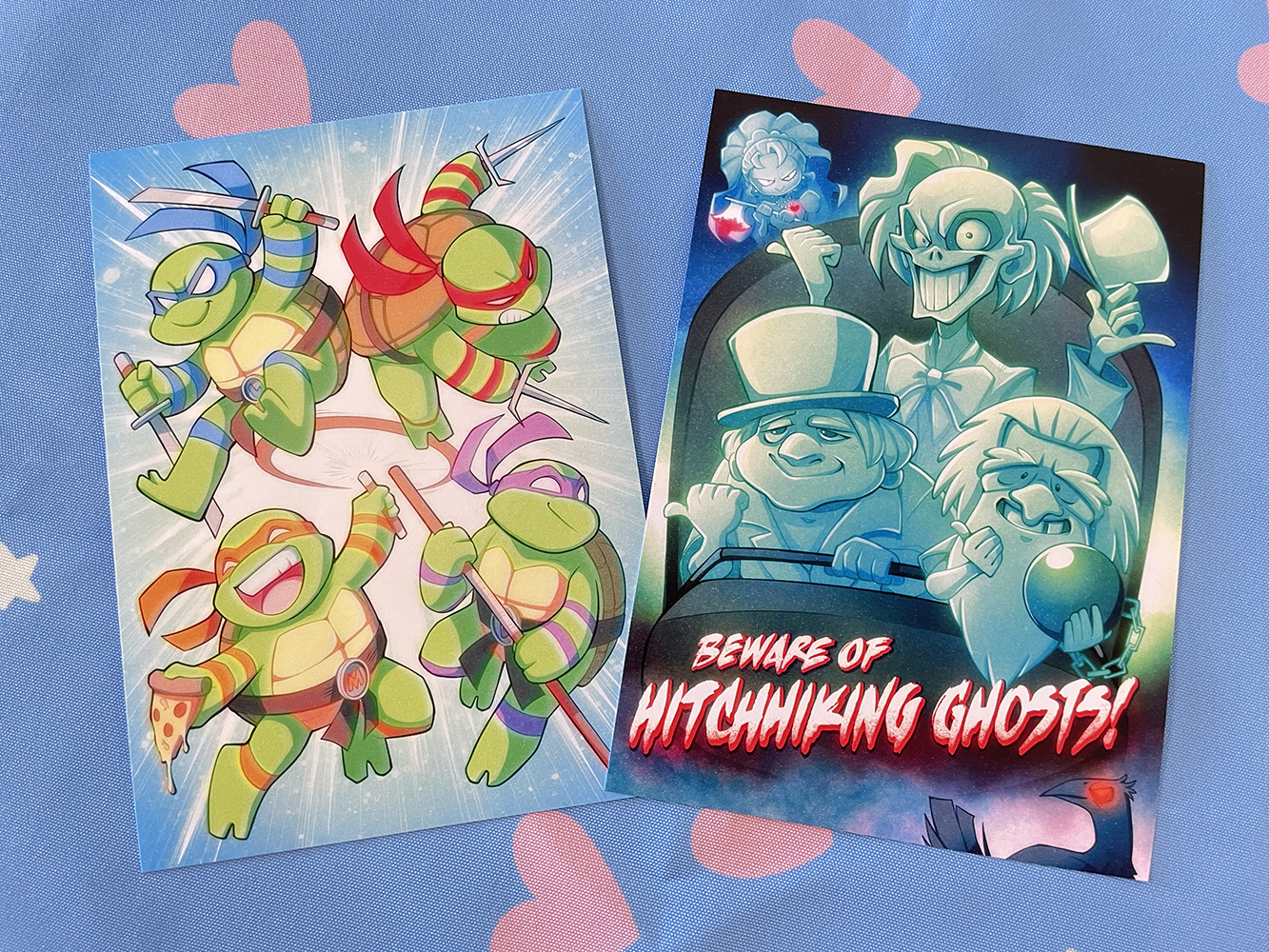 And to check out her Mystery Babylon series, you can pick up a graphic novel for $25 each.