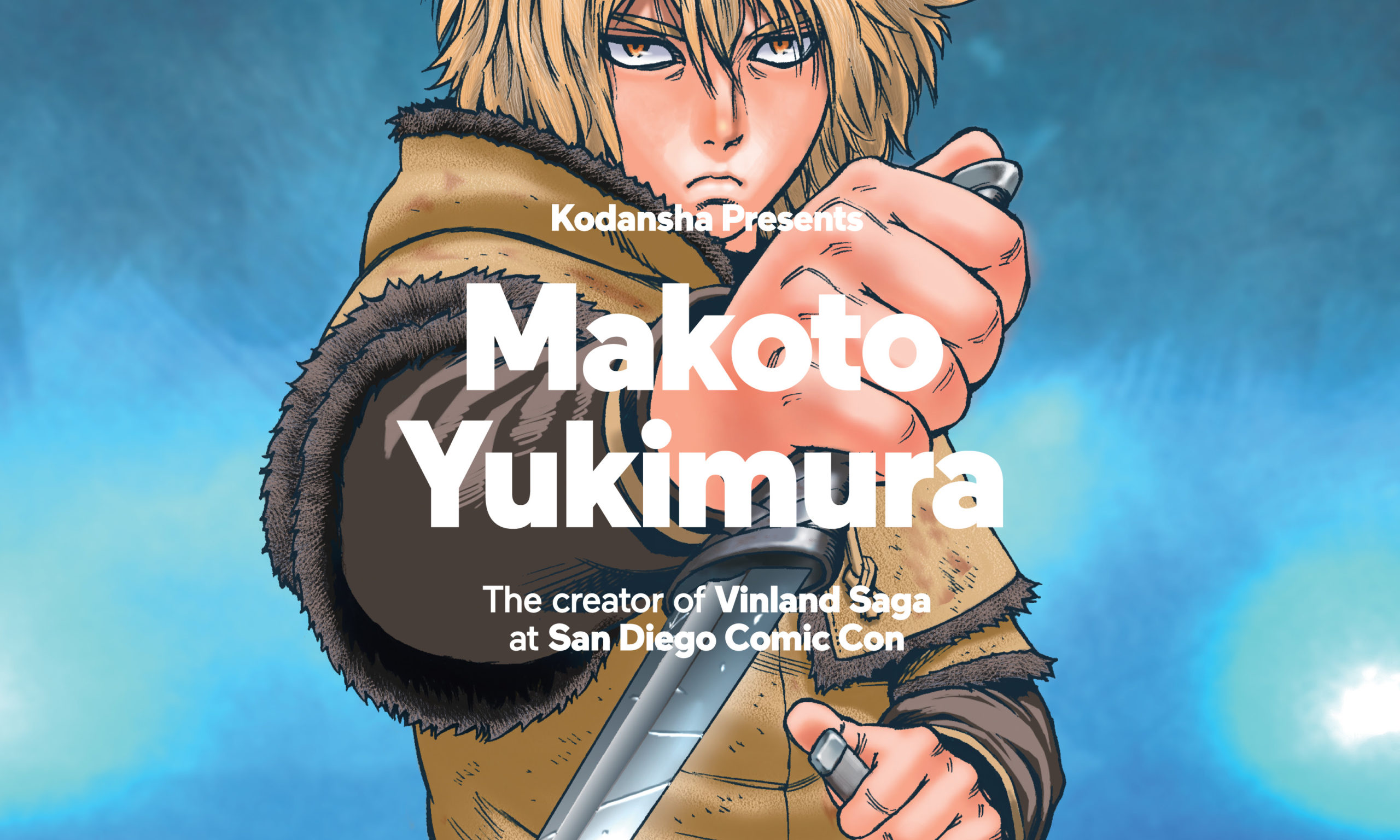 Vinland Saga creator Makoto Yukimura will be making his U.S. debut this summer at San Diego Comic-Con 2023. Kodansha, a subsidiary of Japan's largest publisher, announced the news this morning.
Yukimura will be on hand to celebrate both Yukimura-sensei and Vinland Saga at Booth #5542, where he will be on hand for signings, exclusive giveaways, and "additional surprises" still to be announced.
Vinland Saga follows the story of Thorfinn, who grew up at the feet of the great Leif Ericson. His youthful fantasies are shattered by a mercenary raid though, and he's then raised by the Vikings who murdered his family, to become a terrifying warrior. Now, he seeks our to avenge his father, and dreams of a fertile westward land, a land without war or slavery — the land Leif called Vinland.
You can read the first chapter of Vinland Saga for free on Kodansha's US site.
[UPDATE July 1]
Yukimura will be hosting two autograph sessions at San Diego Comic-Con, on:
Friday, July 21 1pm-2pm
Saturday, July 22 2pm-3pm
You can fill out an entry form now through July 10 at 12am PT for a chance to attend the signing at Kodansha Booth #5542.