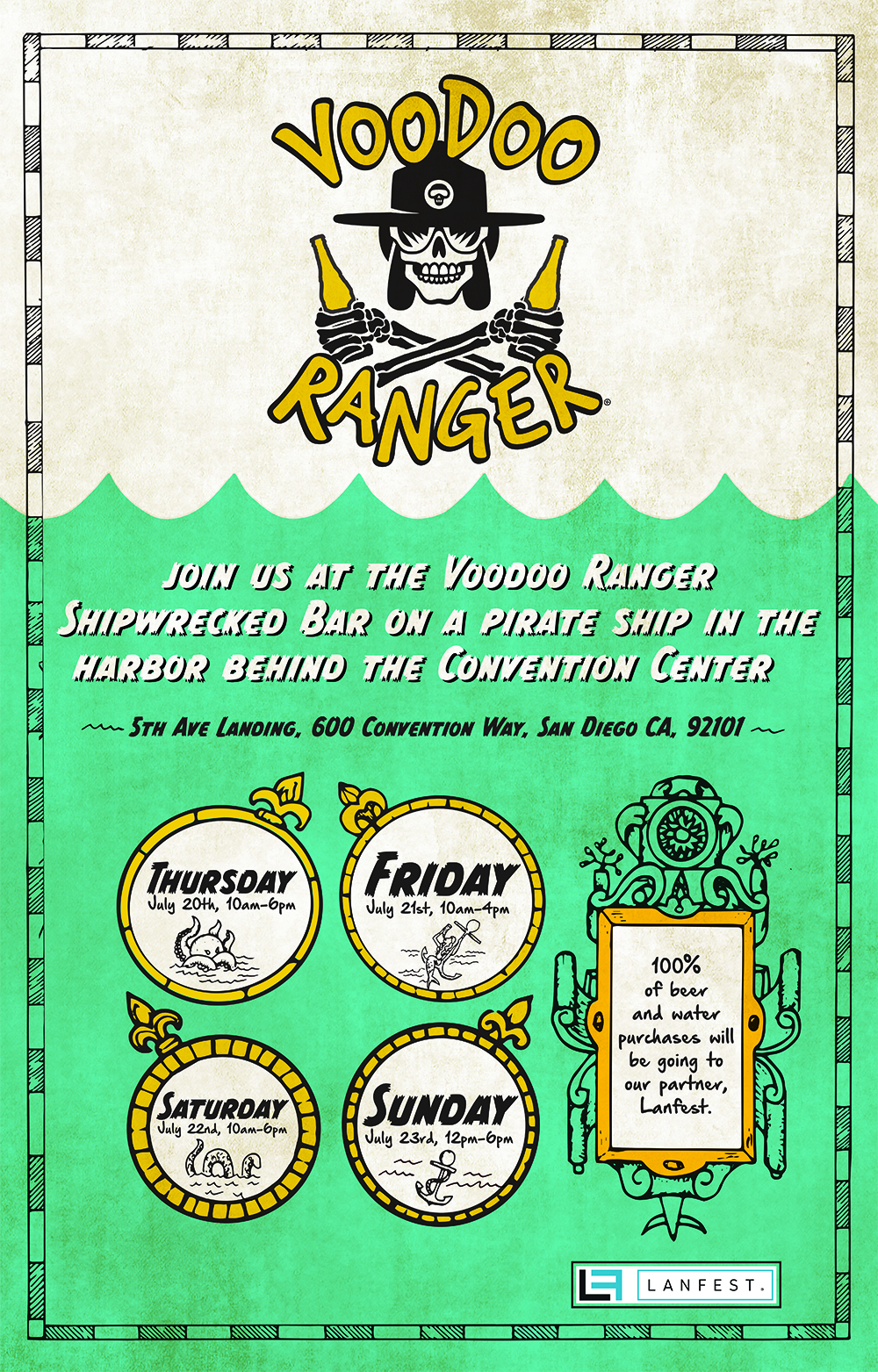 Voodoo Ranger made a splash (pun intended) at the convention last year, and for 2023 they're setting sail for another adventure at the convention.
The popular brewing company, which makes award-winning IPAs, will be sailing their "pirate ship" (also known as one of the Maritime Museum's tall ships) behind the convention center again, where they'll be posted up on the San Diego Harbor. You're invited aboard all weekend long, where they'll be serving up (for a cost) cold Voodoo Ranger IPA's during the following hours:
Thursday,July 20 – 10am-6pm
Friday, July 21 – 10am-4pm
Saturday, July 22 – 10am-6pm
Sunday, July 23 – 12pm-6pm
Best of all, 100% of beer sales directly benefit Lanfest, an organization focused on building healthy communities through gaming.
The ship holds 60 people at a time, so plan on arriving a bit early, and get ready for a swashbuckling good time.
[UPDATE July 16]
All pirates love some good bounty (or swag) — and in this case, Voodoo Ranger wants to give you some extra special treasures.
Now through Wednesday, July 19 at 5pm PT, you can sign up to enter for a Voodoo Ranger Pirate Ship VIP Prize Pack. You'll find out on Wednesday after 5pm if you have won a VIP pass for you and a friend to sail straight through to the front of the line, and swag bag full of fun Voodoo Ranger merch (including tee, stickers, a temporary tattoo, and more).
Here's a look at the exclusive tee in the swag bags: