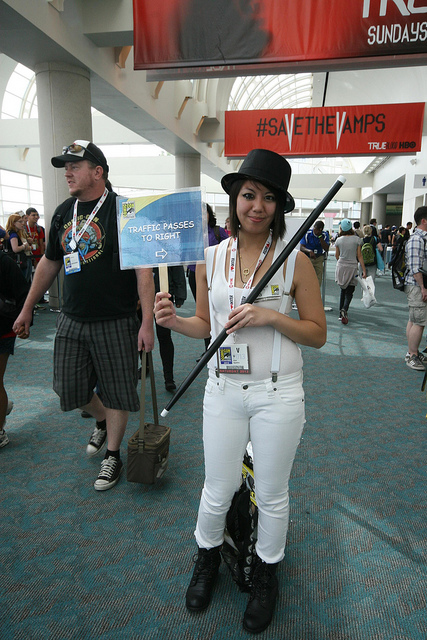 As we wait for badges for San Diego Comic-Con 2024 to go on sale, there is another way: Volunteering.
If you've been dreaming of being one of the most integral parts of San Diego Comic-Con – or if you simply want to yell "Walk, don't run!" to Comic-Con attendees and have them actually pay attention – then listen up, because the volunteer interest list for San Diego Comic-Con 2024 is opening on Wednesday, October 11 at 10am PT.
Volunteering is a way to give back to the con, as well as to receive a complimentary badge in exchange for volunteering for a shift (or shifts) at the convention. You receive a badge for each day you work, valid for that day.
Volunteer Registration for Returning volunteers is a separate process, and those individuals should have received an email with further instructions. instructions. That registration event is only for those who have volunteered in the past.
For new volunteers, though, each year there is a "Volunteer Interest List". This interest list does not guarantee that signing up will grant you a volunteer badge at Comic-Con. Instead, it's simply your way of telling Comic-Con International that once volunteer registration opens up at some point for 2024, that you'd like to be notified to try for a remaining badge.
That sign-up for the Volunteer Interest List will happen on Wednesday, October 11 at 10am PT.
After the Daily Volunteer Interest List signups close, Comic-Con 2024 Daily Volunteer Registration will open for those on the Interest List and any returning daily volunteers who did not register in the first round. Registration will remain open until the program's capacity has been reached.
Will you be signing up for the Volunteer Interest List? Let us know in the comments.