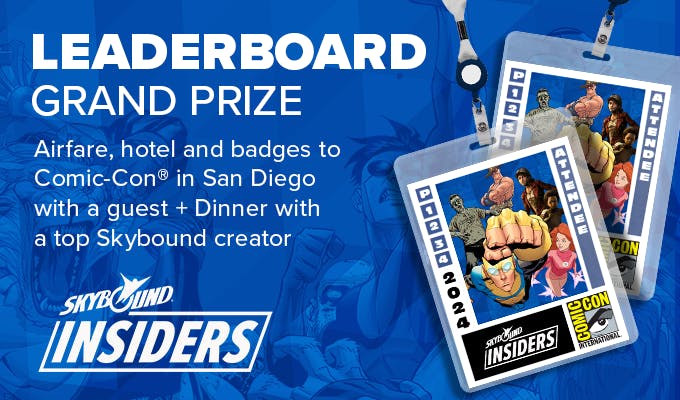 While you are very likely still waiting to see if you can score a badge to San Diego Comic-Con 2024, there is another way you could attend next year's big bash.
Skybound is giving away a VIP trip to next year's convention, which includes airfare, 5-nights hotel stay, and a 4-day badge plus Preview Night for both you and a guest. In addition, you and your guest will be treated to dinner with "one of the top creators at Skybound". While that creator isn't specified (and will presumably be dependent on who can make it to next year's SDCC), their roster includes Robert Kirkman, Daniel Warren Johnson, James Tynion IV, among others.
To enter, you'll need to either be a Skybound Insider or to sign up for free. From there, you can compete activities to earn points. The Skybound Insider with the most points at 11:59pm PT on December 31, 2023, will be deemed the winner.