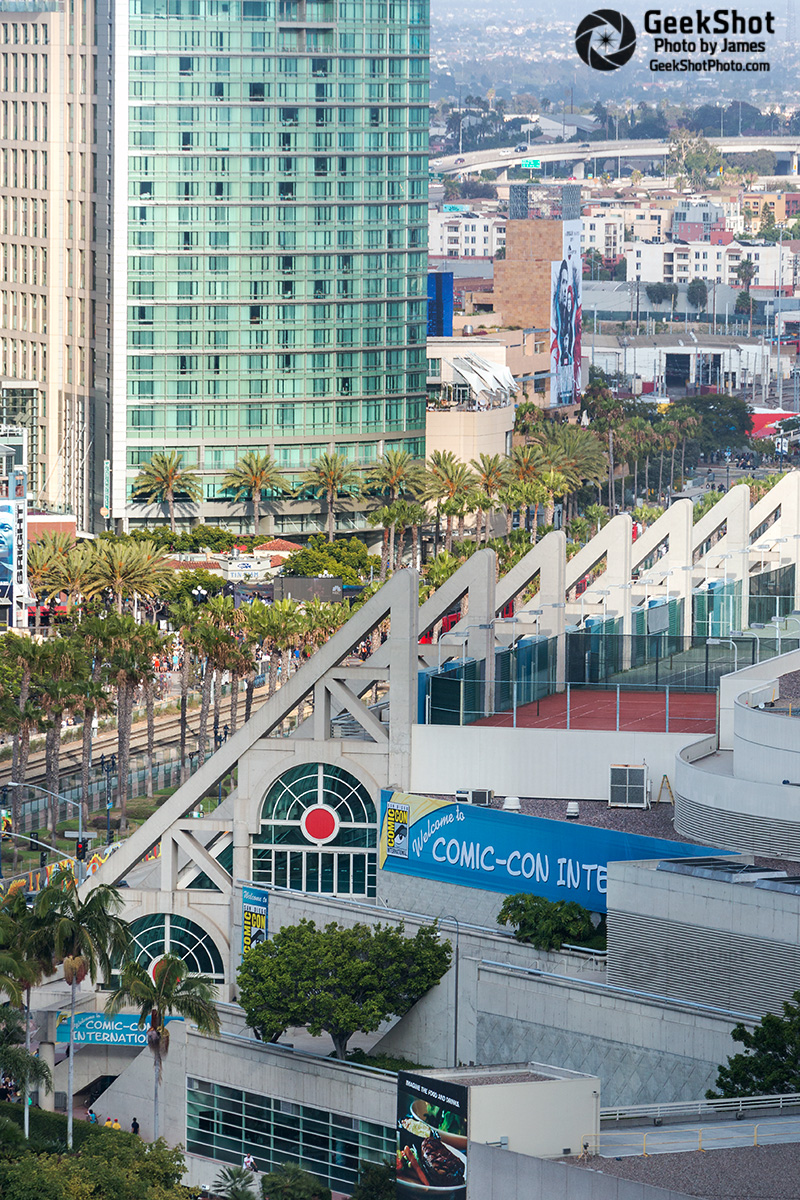 For better or worse, several thousand Comic-Con attendees have their badges for 2024 — and several thousand more don't yet.
Returning Registration for San Diego Comic-Con 2024, the badge sale for eligible returning general attendees, took place today. Last year, Comic-Con International launched a completely new system, which utilizes a QueueIt waiting room and Configio, moving away from Expo Logic. Last year's sale was plagued by several issues and even a delay in launch time, though last year's Open Registration ran relatively smoothly.
So by comparison, how did Returning Registration for SDCC 2024 stack up?
The Waiting Room
At 8am, everyone who entered the Member ID portal began refreshing to try to enter the QueueIt waiting room. This was relatively uneventful (especially compared to last year), with no issues with the waiting room that we saw during this period.
Just like last year, anyone could technically enter the waiting room, as you aren't prompted to login until you actually are selected to checkout after 9am. This doesn't mean anyone could purchase — but if you wanted to waste your morning sitting in a waiting room, you certainly could.
Everyone waited patiently for 9am (even if they also had a lot of anxiety), when the great randomization would begin.
Why are we all so nervous about getting into the waiting room?! pic.twitter.com/LQHPuitJ1y

— Deon S. (@DLSinque) November 4, 2023
The Sale
Shortly after 9am, those in the waiting room were randomized. Just like last year, the randomization happens very quickly, in which everyone is randomly assigned a place in line. Once you were, you saw QueueIt's iconic "walking man" and green status bar, giving you a rough estimation of how long until you'd be able to purchase badges — for some, only a minute or two away, and for others, more than an hour.
From here, all you could do was wait. Sales started almost immediately, with several reporting getting in within the first few minutes.
Wow, magical, got in at 9:01!

— SaltyCrypto (@SaltyCrypt0) November 4, 2023
At first, things seemed to be going very smoothly, with users reporting getting through quickly.
@SD_Comic_Con this was the SMOOTHEST returning registration I've ever seen. Got in and out within 15 minutes.

— Zach Relock (@Zrelock) November 4, 2023
From there, it took 29 minutes into the sale for Preview Night to sell out — significantly faster than the 41 minutes it took in Returning Registration.
Preview Night badges have sold out for this sale. Badges for other single days of Comic-Con 2024 are still available! #SDCC #SDCC2024 pic.twitter.com/CPiOtQGNj5

— Comic-Con International (@Comic_Con) November 4, 2023
Around this time is when the problems seemed to start, though. The most common issue that we saw was the system kicking people back to the queue/waiting room as they were trying to finish checking out.
Someone in my group got in, was adding the badges, but got put back in the queue. Any reasons that could be happening? Everyone was eligible for returning reg and he said he had problems getting let in

— Bayleigh (@BubblyBayleigh) November 4, 2023
@SD_Comic_Con who do we reach out to for tech issues? Was on the payment screen but it would not respond. Now back in the queue? Had PN before it sold out.

— Mike Nelson (@Mnelsonhb) November 4, 2023
@Comic_Con @SD_Comic_Con preview night sold out after I clicked to pay, it booted me back, told me to remove it, and then when I tried it kicked me out completely pic.twitter.com/hMJOBuhtkt

— Philip Kahn AKA tigerhawkvok@tilde.zone (mastodon) (@tigerhawkvok) November 4, 2023
Nightmarish experience. The system was broke. 3 members of family got
Kicked out while buying badges

— last35 (@last351) November 4, 2023
For some, though, the order had actually gone through — but rather than being taken to a confirmation page, they were being redirected back to the queue/waiting room, and only knew the order had processed because they received a confirmation email.
Website is being a total piece of garbage for those who get in and purchase. Sluggish, and when they try to submit payment it likely succeeds, but kicks them back to the queue instead of providing a "success" message. Only way to know is to check for confirmation email.

— Phaedra Grey in SD (@phaedragrey) November 4, 2023
@SD_Comic_Con I got to process payments and then got kicked to a queue notice page saying our registration system has decreased unusual activity. All transactions with this waiting room id will be reviewed. Both me and my dad got confirmation emails but I got two

— Serina (@thePROPmaker) November 4, 2023
We got that too, but we got confirmation emails that we got the badges. Now we will wait and see if they get canceled 🫠

— ⒼⒶⒷⒷⓎ (@dorky_gabby) November 4, 2023
Some had to attempt to purchase again in order to get the order to actually go through.
The email we got has Thur, Fri, and sun, which was the second attempt that didn't get kicked out (Preview night hadn't sold out when he got sent to the queue) 🥲. Hopefully other people had better luck though!!!

— Bayleigh (@BubblyBayleigh) November 4, 2023
Omg so worried I had all badges for me and my family pressed process and it froze. Then took me back to wear I needed to pick days again and my cart was empty. I thought I'd have to start over and Idid it all again. Then got kicked andit had actually gone through the first time

— Seeing Night Reviews (@SeeingNight) November 4, 2023
Possibly in an attempt to resolve the errors and many reporting that the checkout process had slowed to a crawl, times started to jump up in the waiting room, frustrating many, but a very normal occurrence with QueueIt.
The time fluctuations are extremely frustrating. Had mine at 11min left and jumped back to 50min! 😡

— Gabe @starwarsreplicas (@starwarsreplica) November 4, 2023
This is SO weird.. first it said my wait time is 42 minutes, then a few minutes later it says more than an hour?!? Is this happening to anyone else?? #sdcc #comiccon #returningregistration @SD_Comic_Con pic.twitter.com/9hcVjfmdQg

— Gus (@MambaForever83) November 4, 2023
There were a few other errors happening as well, though as always, it's impossible to know if some were down to possible typos or user errors.
One of us got in and we got four days. Even though we've all been before, and we have his Member ID, it said it couldn't locate one of my kids (already a registered junior last year).

— Far D (@fardareismai2) November 4, 2023
@SD_Comic_Con @Comic_Con My friend got into the ticket purchase screen TWICE while all 4 days were still available. Yet the inventory section was blank and wouldn't allow him to add to cart at all. Then if he searched his member ID it said it didn't exist. He was eligible too.

— Jordan (@nonotthatjordan) November 4, 2023
Things slowly seemed to start improving and times started speeding back up again, with Saturday selling out next at 66 minutes into the sale, compared to 71 minutes the year before.
Saturday badges have sold out. Badges for other single days of Comic-Con 2024 are still available! #SDCC #SDCC2024 pic.twitter.com/dBIsy1SYwF

— Comic-Con International (@Comic_Con) November 4, 2023
It wasn't long before Saturday also sold out, at 73 minutes into the sale, compared to 80 minutes the year before.
Friday badges have sold out. Thursday and Sunday badges are still available. #SDCC #SDCC2024 pic.twitter.com/vwgdZLXZPQ

— Comic-Con International (@Comic_Con) November 4, 2023
Traditionally, Thursday and Sunday sell out at roughly the same time, and that was still true this year. We heard chatter that Thursday possibly sold out a few seconds later, but both Thursday and Sunday were gone by 89 minutes into the sale — basically right on pace with the 96 minutes it took the year before.
All Returning Registration badges have been sold. Comic-Con thanks you for your continued support. If you were unable to purchase a badge today, you will be eligible for Open Registration later this year! #SDCC #SDCC2024 pic.twitter.com/pwvcc2kynT

— Comic-Con International (@Comic_Con) November 4, 2023
Overview & Next Steps
After Open Registration had gone so smoothly last year, we had hopes that this year's Returning Registration would be equally as smooth. And it wasn't terrible, but there was definitely room for improvement, with many still reporting more glitches and errors than normal.
The good news is that according to our very un-scientific poll, it seems that the vast majority of our readers walked away from the sale with a badge — with 79.3% reporting as of press time that they were able to secure at least a single day badge.

That number actually seems unusually high to us, so perhaps with the SAG-AFTRA strike continuing on, some don't want to risk the possibility of another "not normal" San Diego Comic-Con, increasing the odds for everyone else.
Still, 7% reporting glitches preventing them from getting a badge is not a good look. If you were someone who was affected by an issue during today's sale, we highly recommend you reach out to Comic-Con International here.
All hope is not lost, if you weren't able to get exactly what you wanted today. Open Registration — the badge sale available to anyone with a Member ID — will take place sometime in the near future (likely late November or early December). During this sale, all badge types will be available (so just because a badge sold out today, doesn't mean it's gone forever). So long as you didn't purchase all four days plus Preview Night today, you'll be able to participate to pick up any days you weren't able to get today.
Badges will be mailed to the U.S. addresses in your Member ID. Make sure you verify your address.
As for all other badge types? General hotel sales should be sometime after Open Registration (likely in April), and all other badge registration events (volunteer registration for those on the interest list, Trade Professionals, and more) will be "at a later date".
Were you able to get what you wanted today? Let us know in the comments.