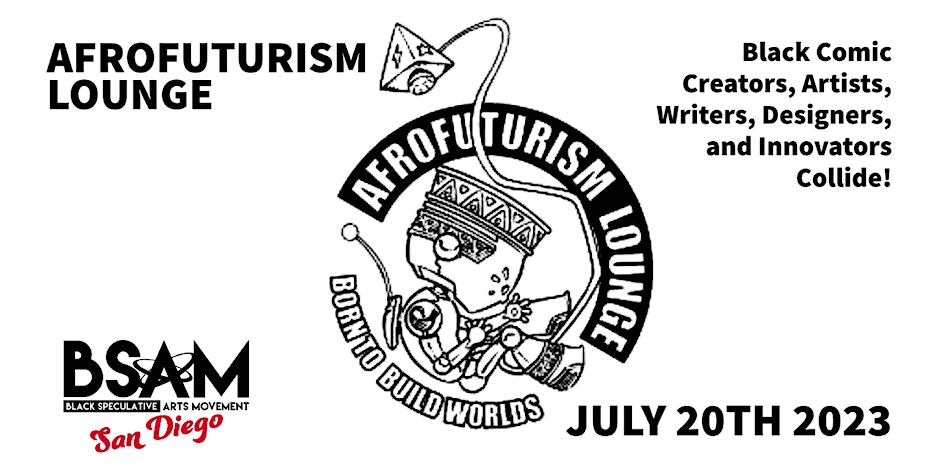 Afrofuturism Lounge
Enjoy the 6th annual celebration of Black Comics, Sci-Fi, Afrofuturism, and Astral Blackness during Comic-Con when the Afrofuturism Lounge returns on Thursday, July 20 from 6pm-10pm PT. Currently, the location is still TBA — but tickets are now on sale.
The event includes:
Special guest speakers (TBA)
Comic, art, and cultural vendors
CosPlayers Ball at Grafitti Gardens
General admission tickets are now on sale, ranging from $10-$30.