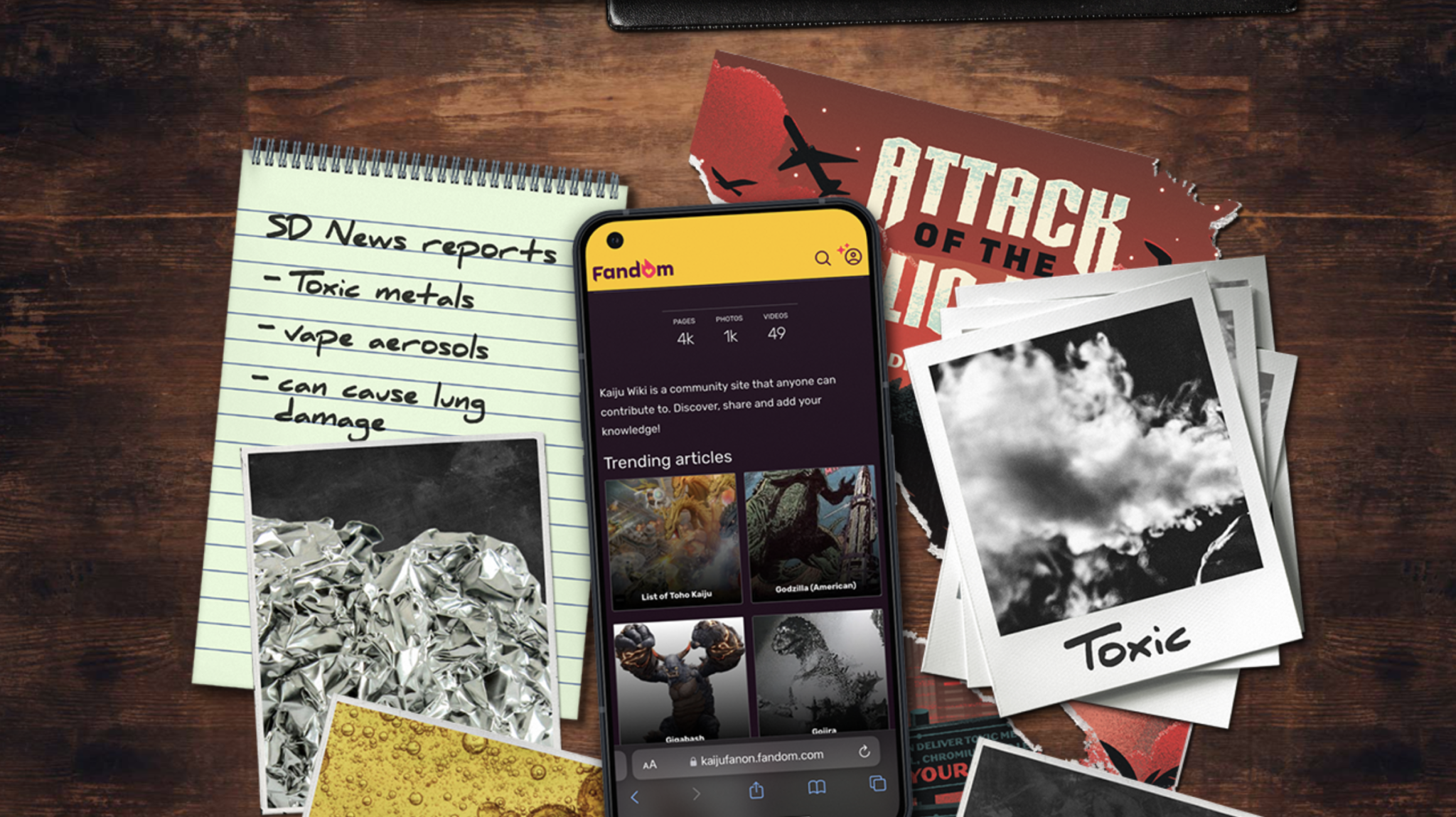 Attack of the Metallic Menace at the Petco Interactive Zone
The Petco Interactive Zone will host the "Attack of the Metallic Menace" as part of an anti-vaping campaign aimed at youth.
A ten foot metal monster inspired by the classic Kaiju movies including Godzilla vs. the Smog Monster will provide a unique photo opportunity as well as multiple augmented reality experiences that bring the monster to life.
It will be open at the same time as the Petco Park Interactive Zone, from Thursday, July 20-Saturday, July 22 from 10am-5pm, and on Sunday, July 23 from 10am-4pm.