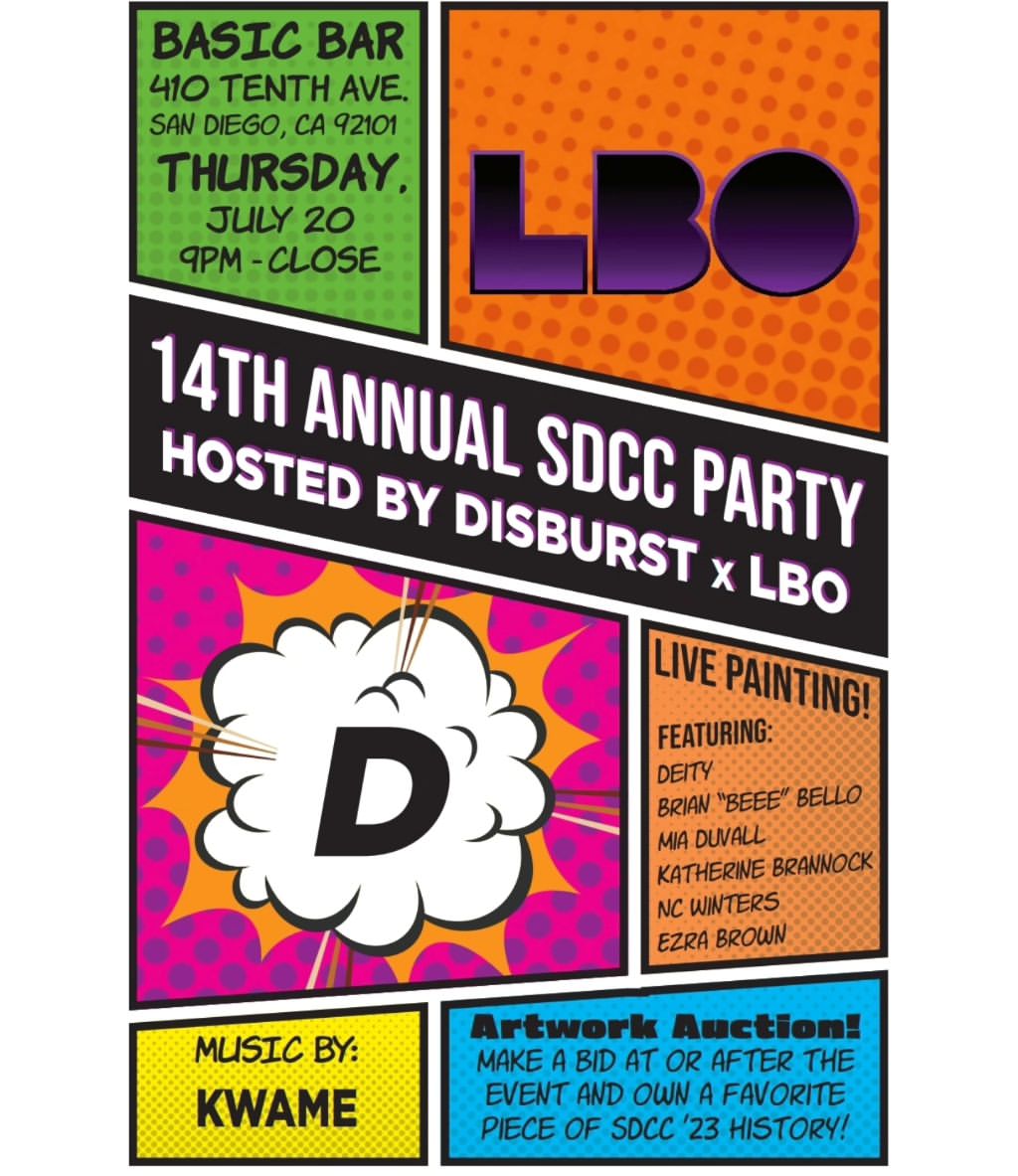 Disburst Live Art Party
Disburst announces their fourteenth annual San Diego Comic-Con live art party, co-sponsored by LBO Collective.
Join them at BASIC Pizza on Thursday, July 20 starting at 9:00pm. Enjoy live painting by Deity Art, Ezra Brown, NC Winters, Brian "Bee" Bellow, Kathrine Brannock and Mia Duvall with and auction to follow. There will also be live music by KWAMÉ.