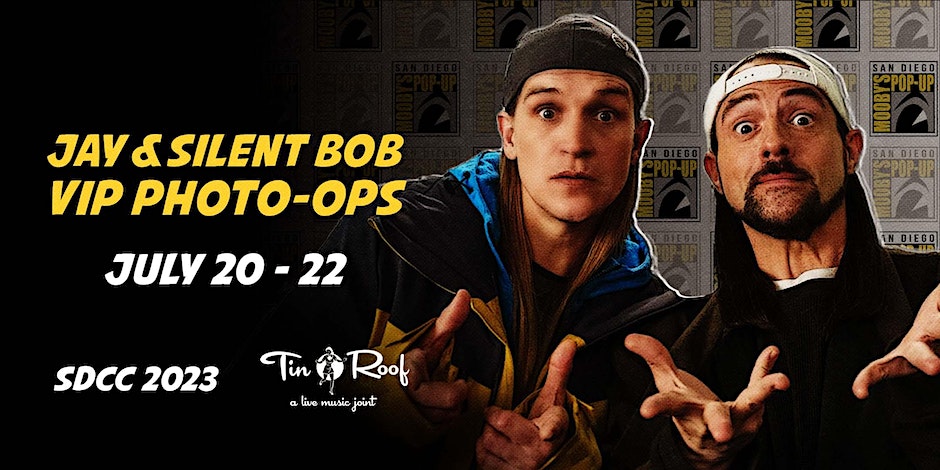 Jay & Silent Bob VIP Photo Op
Ever wanted to snap a pic with cinema's most iconic pair of hetero-lifemates? What better place than Mooby's in San Diego?!
This photo opportunity is with Jay and Silent Bob in full costume. This VIP Photo Op will be on Thursday, July 20 from 12 – 2pm PT at the Tin Roof, 401 G Street San Diego, CA 92101
Please note that this is only one person. One ticket = One Person. Tickets available now for $200.