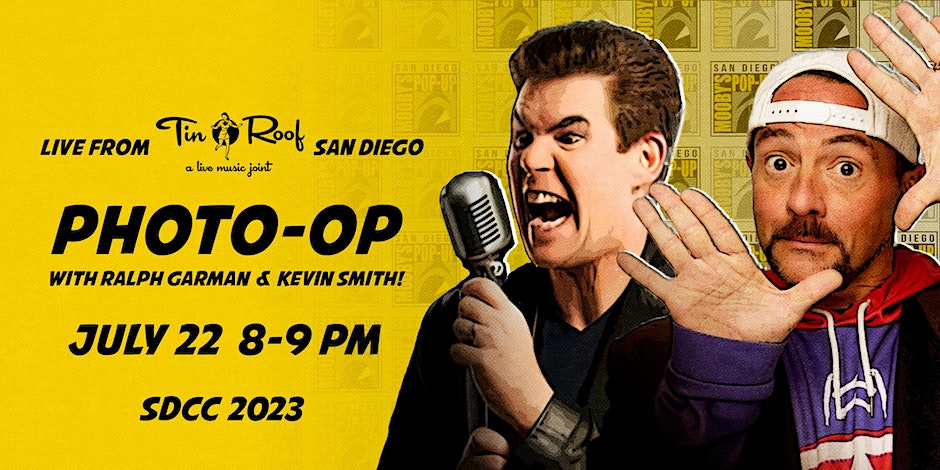 Kevin Smith and Ralph Garman VIP Photo Op
Kevin and Ralph are ready for their close-ups! Are you? Snap a pic with the Babble Boys at Mooby's San Diego!
This is a photo opportunity with the legendary Kevin Smith and Ralph Garman. Garman is best known for his stunning work on the critically underrated Joe Schmo Show.
This VIP Photo Op will be offered on Saturday, July 22 from 8 – 9pm PT at the Tin Roof, 401 G Street San Diego, CA 92101
Tickets are available now starting at $100.
Please note that this is only one person. One ticket = One Person.