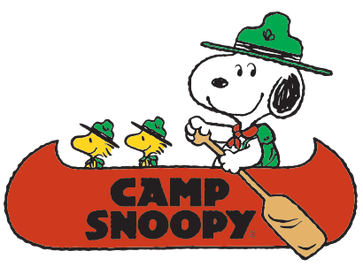 Peanuts "Camp Snoopy" & Beagle Scouts Pop-Up
In the Gaslamp, Peanuts will be setting up camp at 200 J. Street, Suite 105 for a Camp Snoopy and "Beagle Scouts" pop-up. Attendees will find plenty of activities, with bird spotting (how many Woodstocks and his fellow Beagle Scout bird friends can you spot?), learning how to read a Peanuts-themed compass, and a writing-letters home station ("Send cookies!").
The offsite will also feature merch, including an adorable Woodstock Youtooz plush, Pintrill pins of Snoopy and the Beagle Scouts; iron-on merit badges; a Snoopy canteen; a compass; a burritote (for keeping your burrito warm, of course!). And with prices ranging from $10 to $25, you can snag what you want while still saving some pennies for the booth merchandise.
The pop-up will be open Thursday, July 20 – Sunday, July 23 from 10am-6pm daily.