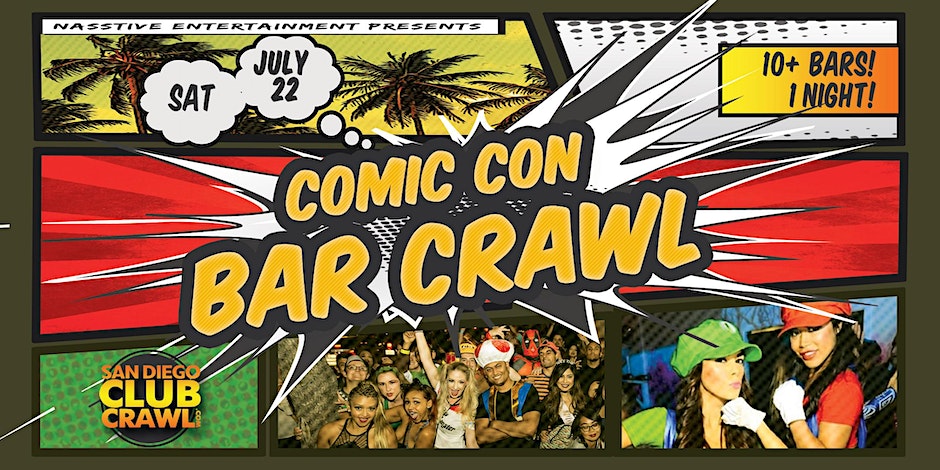 San Diego Comic-Con Club Crawl
All heroes and villains are invited to Nasstive Entertainment's SDCC Club Crawl, taking place on Saturday, July 22. The evening will include 10+stops (American Junkie, which includes a free welcome shot), Madam Bonnies (free welcome shot with purchase), Bootleggers (free welcome shop with purchase), Phantom Nightclub, Myst Lounge (free welcome shot with purchase), Tin Roof, Sugar Factory, Whiskey Girl, Garage Kitchen + Bar, Knotty Barrel, Casablanca Lounge, and more.
Your $ticket gets you a free welcome shot at select venues, drink discount coupons, free nightclub entry passes, and more. You can check in at The Smoking Gun (geeks be gone no longer, we guess) from 1pm-4pm.
Tickets are now available for $15 for the Early Bird discount, or $24 for full price.