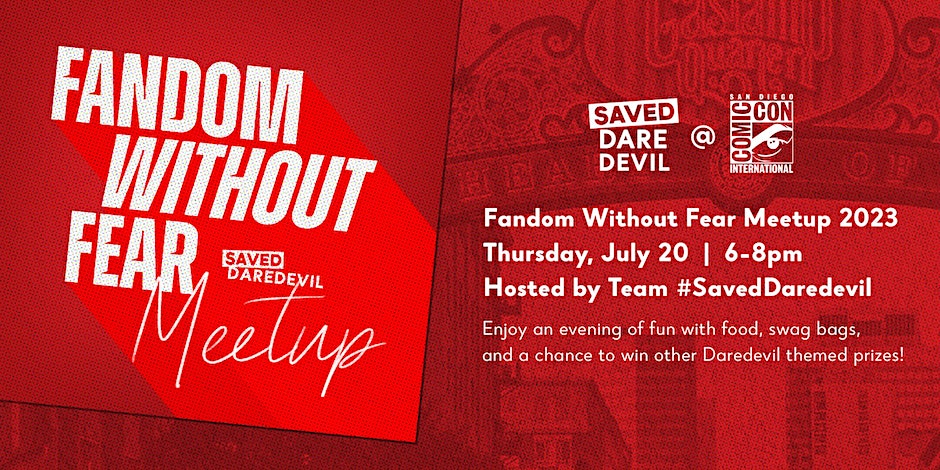 #SavedDaredevil Meet-Up
With Daredevil: Born Again heading to screens in the near-ish future, you can join Fandom Without Fear for the annual #SavedDaredevil Fandom meet-up on Thursday, July 20 at 6pm at Basic Bar/Pizza in the Gaslamp.
New this year, tickets will require a small fee — but $10 will get you free food, a #SavedDaredevil swag bag with exclusive Daredevil themed goodies, and non-alcoholic drinks. All items are first come/first serve while available, and you can order more food and alcoholic beverages at your own expense.
SDCC badges are not required.