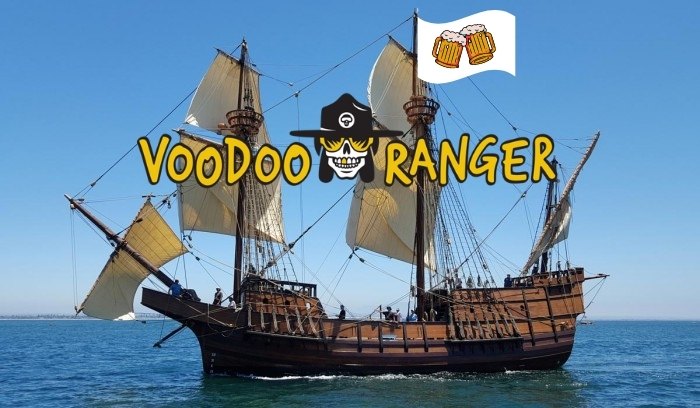 Voodoo Ranger Pirate Ship San Diego Comic-Con 2023
Ahoy, IPA! Voodoo Ranger is sailing the San Salvador tall ship from the San Diego Maritime Museum into the harbor behind the Convention Center, where they will host guests and sell their wares during Comic-Con. Their Pirate ship will host 60 land-lubbers at a time and will be an active bar over the dates of Thursday, July 20 – Sunday, July 23, open on a first-come, first-served basis to Comic-Con attendees and the general public.
Thursday,July 20 – 10am-6pm
Friday, July 21 – 10am-4pm
Saturday, July 22 – 10am-6pm
Sunday, July 23 – 12pm-6pm
Voodoo Ranger IPA, a division of New Belgium Brewing, will have beer available for purchase to guests aboard, where you can crack open a cold one and take in the amazing views of the San Diego Bay and the Convention Center.
Best of all, 100% of beer sales directly benefit Lanfest, an organization focused on building healthy communities through gaming.
Get ready for a swashbuckling good time!